Perhaps you've tried hard to personalize your marketing for years, though never managed to do it well without sounding insincere or robotic.
With automation tools being around for a number of years to mimic personalization, how much success did you find using these?
Just adding a prospect's name in an email isn't always enough to convince the person you understand their problems.
Customers today want a completely personal experience that's genuinely believable, and targeting specific needs. If this sounds impossible, it's really not with some proper research and techniques in your marketing emails.
Since emails never age in communicating information to prospective leads, it's your best place to personalize content for catching a recipient's attention. Yet, with so many years doing things the same, you might find it challenging to find a more personalized path.
As the Kissmetrics blog points out:
"Many businesses have been incredibly slow to take up personalization. In fact,it has been reported that only 5% of companies personalize extensively."
That's quite telling on how old marketing habits often become hard to break. Then again, if you've tried to personalize your emails lately, did they really sound believably sincere?
While some automation helps, you need more practical steps to take personalization to a level prospective customers expect.
Here are ten ways to make this work effectively:
1. Create Customer Personas to Build On Your Email Topic
No doubt you've heard a lot about customer personas, though didn't understand how to get started.
It's something you need to do before sending any emails if you want to bring more convincing content.
To start, you need to look at what the real pain points are of your prospects.
The way forward on building customer personas is a bit like how it works in fiction writing, with the difference being research on major customer needs.
Experts in this field recommend you research as thoroughly as you can through personal interviews, surveys, social media comments, site analytics, or sales data as starters. Find out exactly what the prospect's pain points are and relate it to how your products can solve those problems.
2. Personalize Your Subject Line in a Natural Way
Subject lines are what your recipients see first, and using their first name is going to immediately catch their eye. Although this isn't always a successful secret to making the subject line look personally engaging.
Often, it's adding other personal elements that make it more compelling for the reader to click. Placing the location of the customer in the subject line gives an unexpected touch of local marketing and value.
The most effective subject lines are usually questions. This sets off a curiosity for the reader while giving a hint you understand what they want.
3. Send Emails At Just the Right Time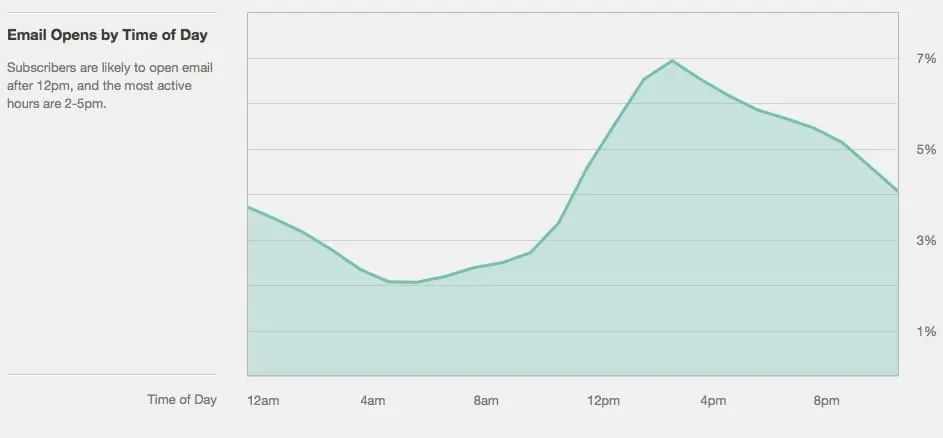 This is a very tricky step because it's a process usually involving automation to work successfully. Nevertheless, the best time you send emails should also come from your customer personalist.
The perfect time you send an email to a prospect shows you fully understand when the best moment is to reach them. It makes all the difference over assuming a prospect is going to read an email at any random time.
You'll find this even more important when sending an email to different time zones.
4. Triggered Emails Based on Shopping Behavior
You need to understand how automation and personalization work together in marketing emails. One of the best ways is through triggered emails based on specific lead behavior.
What have your prospective leads done lately that can warrant you sending a personalized email so it easier converts them?
Hubspot notes tracking how people interact with your business is essential to start. Building on that, you need to know the actions your prospects might take.
Take your metrics seriously and then start a conversation in your email based on the specific lead behavior.
5. Make Your Business Look More Human
Here's a twist to marketing emails you've maybe overlooked: Bringing personal aspects of your business to your prospects.
Many businesses add content that sounds overly buttoned down rather than displaying a more relatable human side. It's always important to act professional, though open up and show your real personality.
When you combine this with the customer's name and their pain points, you prove you're on the same wavelength.
You can enhance this further by adding behind-the-scenes videos introducing your staff and star employees. Even videos showing how you make your products add a personal touch and nurture trust.
6. Demonstrate How Your Products Can Solve a Pain Point
If you've already shown you understand your prospect's pain points in general, what about something more specific? Demonstrating how your product can solve a targeted problem is one of the most personal things you can do in a marketing email.
There isn't anything more compelling than visuals in your emails. Using videos to give a real-time demonstration has proven results.
Some services now offer to provide personalized videos using a prospect's name, job title, or company logos. These add more resonance and take email personalizing to a new level. Plus, they provide a 500% lift in click rates.
7.  Create a Unified Experience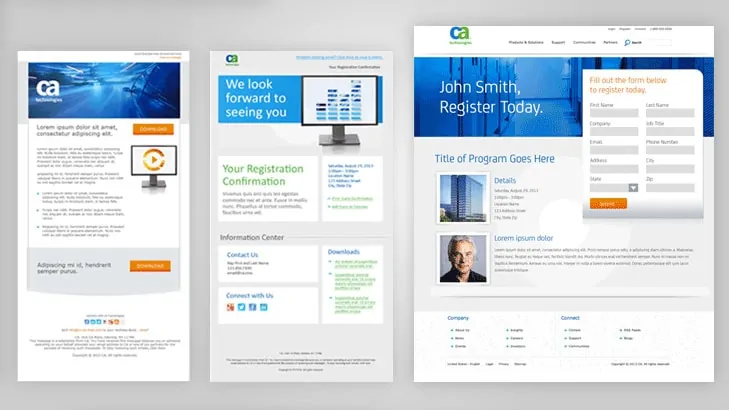 Consistency is everything in personalizing your emails, and part of this occurs in creating unified experiences. At the center of this is your call to actions and keeping the same personalized tone between what you say in your email and landing page content.
You may provide a direct email link going to a landing page with more information. How consistent is it in design with the emails you send?
Work on keeping a uniform focus across channels so you can maintain your prospect on the path to conversion.
8. Make the Prospect Feel Like They're Being Rewarded
One unique way to bring more personalization is to use a technique that Spotify used in their recent marketing emails.
Hubspot shows exactly what Spotify did to make this work simply by using an eye-catching phrase. Spotify did this by headlining their emails with a "Thank you for being a top listener." In turn, the email offered first dibs on concert tickets to the artist showcased.
While you don't want to copy Spotify, they ably demonstrate how you can make your prospects feel special. Track their metrics on your site so you can bring a sense of reward.
9. Avoid the "Creepy" Factor in Being Too Personal
You continue to see a lot of debates about just how personal businesses should become in marketing emails.  So many metric tools exist now where you can glean incredibly thorough information. As a result, the prospect might feel uncomfortable about you knowing all of those things.
It's sometimes better not to show you know everything about the lead, or you might face the "creepy" backlash. Yes, it can look a little eerie when your company looks like they have seemingly psychic knowledge about a potential customer.
Try to keep this at a minimum while at least using first names and proving you understand their pain points.
10.  Sending Your Emails From a Real Name
First impressions are everything in marketing emails, and this often goes beyond just your subject line. You'll find many marketing email experts who say sending your email from a personal name makes a big difference in the recipient's perception.
Giving at least the illusion that you're sending an email from one person to another helps considerably in enhancing personalization. Sending from a company name merely gives an instant impression it's another automated corporate email.
After showing you're an individual sender, you should also provide a prominent contact link in an email signature. It's the perfect way to end your email with what you could call a digital handshake.