A business, regardless of its offerings and size, needs to have a clear marketing strategy. A marketing strategy will serve as a business' guide in order to promote its products and services to their target audience while leveling out the playing field with their competitors.
However, if you're still starting your business or you don't have any idea on how to run one, marketing might become a tedious and time-consuming task.
You'll basically be clueless on what you should and shouldn't do with your business' marketing. If you see yourself in this kind of situation today, using Fulfillment By Amazon might become one of your effective marketing solutions.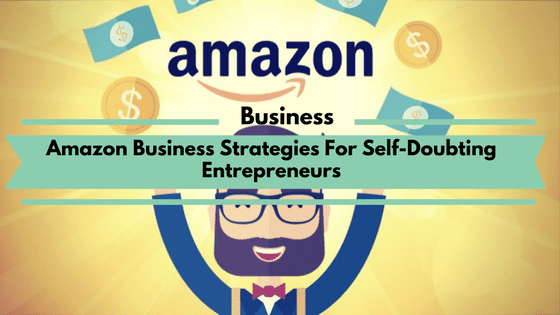 Amazon seller fees include account fees and referral fees. Account fees range from $0 to $39.99 per month, and referral fees range from 6% to 20% of a product's selling price, with the average seller paying 15%.
In its simplest sense, Fulfillment by Amazon works as an extension of your business. Amazon will help from the start to the finish of the buying process, making things easier for you.
They can accommodate customers' orders, pack and ship orders to their locations, and even handle customer complaints and returns while boosting the name of your business.
Aside from these, you can also experience the following benefits from this service:
Benefits of Fulfillment by Amazon
Access to customers:
If you want to haul in more customers, you have to be visible and accessible to where they are. And in the 21st century, businesses can easily achieve this goal by using online selling platforms such as Amazon. Different products are available through Amazon, and this diversity creates a lot of opportunities for your business to improve its brand visibility and earn more sales.
Ease of use:
Contrary to popular belief, FBA is very easy to navigate. All you have to do is sign up for an account with Amazon, choose the services you'd want to get from them and pay. There are also a lot of online resources such as a journalreview.org course, which can help you jumpstart your efforts with FBA after you've successfully signed up for an account.
Utility:
When you sign up for an FBA account, you'll make use of over 70 fulfillment Amazon centers all around the world. You'll have utility to store all of your products without requiring additional cost and storage space from your own pocket. This benefit is helpful, especially for small business.
Hassle-free logistics and shipping:
Packing and shipping all of your customers' orders can take up an entire day of work especially if you're receiving a lot of orders or if you don't have enough manpower for the task. With FBA, you'll outsource the entire fulfillment process which means that you don't have to pack and ship any orders from your customers. This will give you more time on your hands, allowing you to manage other responsibilities for your business.
Reduced costs can equal increased profits:
When you avail of services from FBA, you won't have to pay for your own shipping and customer service. All of the money you'll save from these can be used in other aspects of your business which is why FBA is considered as a cost-effective solution.
Setbacks of Fulfillment by Amazon
And while FBA might seem like an end all and be all to all of your business woes, it also comes with a few setbacks. If you're leaning towards using FBA for your business and marketing, you should consider these to determine if this service will give you the results you want:
Split loyalty:
Sure, working with a household name such as Amazon can be helpful for your business, but this can also create some problems down the road. Customers might be buying from your business, but they won't remember you for it – they'll remember Amazon for their business transactions. This status quo will make it hard for your business to create a brand in the long run and customers will also be confused as to where their loyalty should belong.
Dependency:
The reputation that Amazon has built throughout the years makes it easy for you to sell using this platform. But when you're too dependent on earning through Amazon, you might take for granted other online efforts such as your website and blog.
You'd be too focused on using FBA alone, leaving all other mediums unattended. So when your FBA attempts become unsuccessful, you won't have any fall back for your business marketing and sales.
Competition:
You're not the first business to sell using FBA. Regardless of how "unique" you think your products are, it's safe to assume that there are already a handful of businesses which have these products in their listings for years. The competitors you'll have will make it tough for you to sell in Amazon.
Pooled inventory:
As mentioned, there are already a lot of businesses which are using FBA. With this number, expect that your products will be pooled with products from other businesses. Having this kind of setup might not be a cause for concern, but when your customers receive a product different from what they've ordered, that's when the problem starts.
They can either receive a totally different product, one which doesn't have the quality they expect or worse, one which is made from substandard or counterfeit materials. One mix-up is enough for customers to create a negative image for your business.
Difficulty in shipping products to Amazon warehouse:
Amazon has a strict ASIN/UPIC system which may require you to label and ship all of your products individually. This can be a very stressful and time-consuming process.
In With The New
When you're a neophyte in the business arena, it's typical to want to try different marketing mediums at the same time. You're basically trying out your options to determine which ones will give you the benefits you expect.
During this process, consider using Fulfillment By Amazon for your business' marketing. All of the benefits you can get from this service can become your leverage so you can market your offerings and business better. Besides, it's not like every business can offer this kind of service, right?