Businesses spend a considerable amount of time developing a great marketing strategy and tweaking that strategy to achieve the perfect results, but some overlook the importance of content production in online marketing efforts.
Content essentially is the message that you are creating for others to read in an online platform, and it should be brand-specific at all times.
In a business-to-business environment, in which your marketing message is intended to reach other businesses rather than individuals, your marketing content acts as an ambassador for your business. The message that you create speaks volumes about your brand, the experience you can provide to your business customers, and more.
Through this knowledge, you can see that the content needs to be personalized so that it appeals directly to your target audience. It needs to be delivered on social media platforms that those businesses are most likely to use on a regular basis.
Creating the right content for your online marketing efforts can seem complicated and time-consuming, and the good news is that you do not need to recreate the wheel for each website or platform that you publish content on.
Syndication of content means that you are publishing the same content on other websites. You retain full rights to the content, but you are giving them permission to publish it.
Content syndication can save time and effort. Because some people will see your message repeatedly on different platforms, the reinforcement of your message can help you to strengthen your brand image with your target audience. With this in mind, you can see that creating brand-oriented content that perfectly defines your brand is critical.
Based on your business, produce high-quality content
In order to make syndicated content truly effective, it must be high-quality and very relevant to your target audience. You must know who your business customers are and what their motivations are for buying your products or services. Think of this as an essential part of your advertising plan; however, content production is more subtle than typical ads.
Your content should educate or inform them in some way, or it should be beneficial to them in other realistic ways.
Remember that even written or video tutorials are a type of online marketing. These are essentially advice-type marketing efforts, and they ultimately are promotional. With this in mind, content ultimately needs to be useful or beneficial to your customers, but it also must be relevant to your brand image.
Content syndication can be broken down into two main categories, and these are inbound and outbound syndication.
Inbound syndication occurs when you attempt to draw your customers into your business's sales cycle. For example, you may use a pay-per-click marketing campaign or guest blogs to encourage your target audience to step into your sales funnel and market a purchase.
Let's elaborate: You're providing content, which is a guest post on a blog of your partnered business. With that content, your business is promoted on said blog. In turn, as you share that guest post across your online channels, you are also promoting the blog that's hosting your content, and the owner of that blog – your partnered business.
Other examples are social syndication and co-marketing, which are basically partnerships between businesses, for promotional purposes. On the other hand, outbound syndication occurs when you directly reach out to your target audience community, such as through telemarketing efforts, the creation of press releases, and more.
To take full advantage of content syndication, your campaign should clearly define both inbound and outbound strategies.
In addition, the message that you relay to your target audience using both methods should be clear and carefully correlated.
Before you can take full advantage of content syndication for your own business, you must reach out to your target audience using the most strategic marketing methods or platforms. Remember that you need to contact both potential and current customers to achieve the best results. You could potentially ask a few critical business partners for cross-promotion of content, which can be mutually beneficial.
However, there are other ways to syndicate content as well.
For example, you can use a syndication network, such as NetLine or BrightTALK. There are also cross-post services, such as Medium and Quora. You can also reach out to publishing websites or portals.
While some of these methods are free for you to use, others have a fee associated with them. You will need to budget properly for these expenses. Hey, sometimes you need to invest a little to get a lot in return.
Build a strategy, produce content and analyze metrics
When using content syndication, you need to have an ultimate goal that you are trying to achieve, and your content syndication efforts should be focused on helping you to achieve the ultimate goal. This goal should guide your placement of syndicated content as well as the creation of syndicated messages.
Remember that it is always better to produce quality content that packs a punch rather than to throw ineffective content out there. Quality over quantity, always.
In addition, remember that all content in your marketing efforts should be carefully analyzed and suited precisely for your target audience. Just as you would use web metrics for other types of marketing content, you need to use the same analytical processes for content syndication efforts.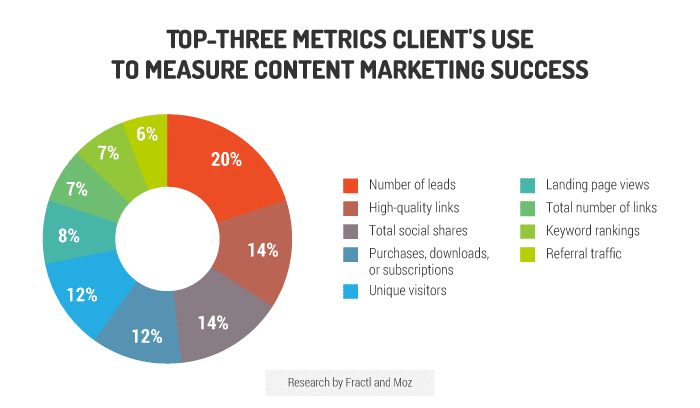 You should be aware of your content's strengths and weaknesses so that you know how to make revisions and updates when needed. The analysis will help you to determine what steps need to be taken to help you achieve your end goal.
You also need to focus on two-way communication with syndicated content. Just because you do not actively publish the content yourself and you rely on others to publish it for you does not mean that you should not interact with your target audience when necessary.
Always utilize the opportunity to reply to customers' comments and emails. Market analysis have proved that an interactive and personal approach really does work.
This is an investment, and it requires patience

Getting the most out of content syndication can boost your marketing efforts and results tremendously. Because some of the syndication outlets are free or very affordable to use, this may be a highly cost-effective way to boost your marketing results. However, syndication can be tricky or may seem complicated at times.
When you need assistance with developing or defining your business's brand with content syndication, reach out to professional marketing experts with experience in this area. Yes, B2B content syndication is a great marketing tool, but it doesn't work instantly.
Have a budget ready, but also have patience, because you will need to invest a lot of time and effort to make it really work. It's definitely worth it.