The only constant thing about marketing is CHANGE. Ironical as it may sound, marketing principles are always on toes, shedding skeletons and evolving to a better version.
If the marketing predictions are right, 2020 is going to be a big year for B2B brands.
If 2019 hasn't been your year, this might be. But success doesn't come easy. To continue your quest for success, you need to grow out the old fads and replace them with relevant trends to stay ahead in the race track.
However, what are the trends to absorb and which should you pass?
Read on to find more about the most important trends that will be synonymous to success.
As we usher in a new decade, it's time to take a look at the key B2B marketing trends that will pick up steam in 2020.
Here's a list of 11 B2B marketing trends you need to watch out for.
#1. Strategic focus paired with lean marketing
Over the last few years, customer demands have evolved thanks to new tactics, channels, and technology. As a result, marketers have tried to fit it all in, thus leading to a chaotic cycle.
As the dust settled in 2019, it is time that B2B marketers evaluate their marketing activities and focus their time and resources on one thing.
This decade should be about B2B marketers lessening the breadth of their marketing activities and focusing on actionable insights rather than on traditional vanity metrics. Therefore, the emphasis should be on marketing principles like testing and iteration.
#2: Email Marketing and Automation
Email is an excellent means of nurturing leads because it allows you to deliver relevant information along the buyer's journey. Email newsletters also keep existing customers engaged which increases their lifetime value.
Automation takes email marketing to the next level. The ability to personalize and schedule in advance makes email more efficient and effective.
The email newsletters and drip email series are especially used to nurture relationships with existing customers.
While creating workflows and triggers that send a series of emails based on the actions that a prospect takes increases the likelihood of converting them into a paying customer.
#3. Heightened Customer experience
We have finally arrived in the "age of the customer" where customer experience or CX is the backbone for gaining a competitive advantage over your contenders.
While B2C ventured into the arena a long time ago, B2B firms are coming of age and adopting a customer-centric approach. But CX isn't just about the customer.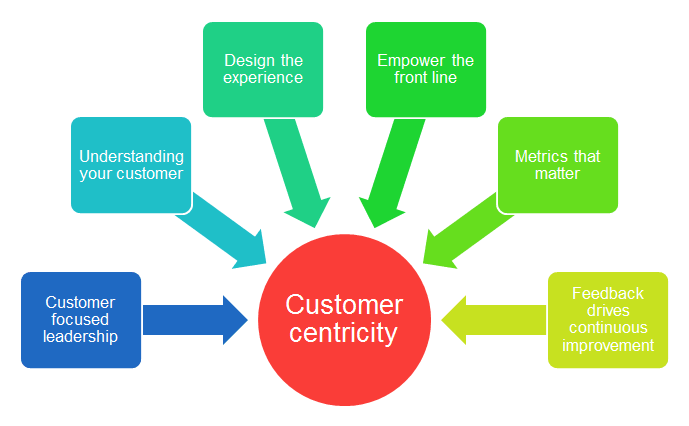 "For B2B brands, the focus should be on employee experience (EX) and brand experience (BX) alongside CX. Although separate functions, you can deliver brand promise only when these 3 work in tandem", says Emilia Eckhart, the Marketing Head of paper writer brand Allessaywriter.com.
In 2020, more B2B firms will adopt a holistic view of experience by aligning people, processes, and programs.
#4. Sales and Marketing Alignment
In the minds of B2B buyers, the line between marketing and sales continues to blur. Buyers continue to do more of their research online, so your marketing must take on more of the work of traditional prospecting and consultative selling.
Your marketing team must understand exactly what your sales force needs and help support their efforts from generating leads through the close.
By aligning your marketing efforts to your sales cycle, you can dramatically boost the effectiveness of both.
#5. More of interactive, visual and video content
Content marketing has been a beau to marketing as a whole for like forever, and rightfully so. While the written form of content steal takes the cake, B2B brands are turning to visual and video content for better engagement and enhanced interaction.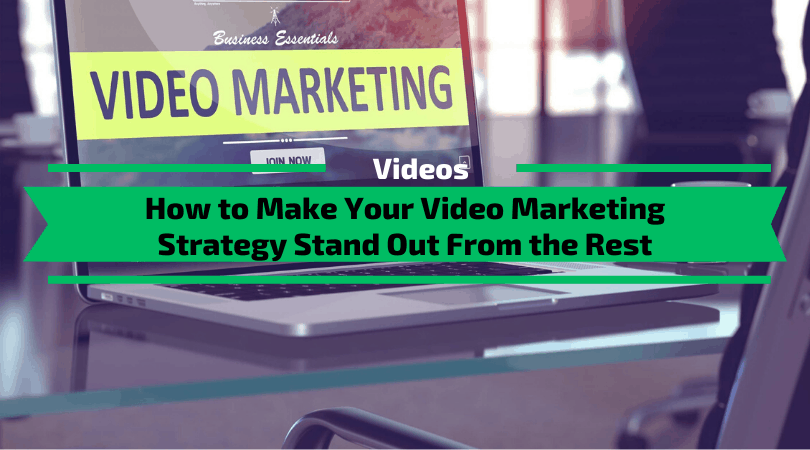 According to Demand Gen Report, 91% of B2B consumers prefer visual and interactive content to static content.
Moreover, video content takes the lion's share of internet traffic, with the credit of increasing internet traffic by 80% resting solely on its shoulders.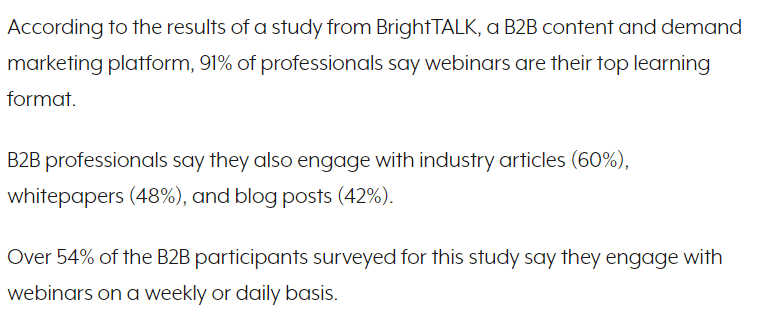 To help you build a robust content strategy for your B2B firm, here are some video content trends to capitalise in 2020.
"Snackable" videos of duration not more than 3 minutes for social media content.
Use of interactive infographics in the domain of visual content
Live streaming of events to replace the over-stretched webinars
Use of motion graphics and animation to explain products and processes
Quizzes and online surveys via Instagram and Facebook for engagement and assessment
Use of micro-interactions and background videos on B2B websites
#6. Artificial intelligence and machine learning
While B2C brands have been using artificial intelligence (AI) and machine learning for a while now, most B2B firms have failed to see its wide range of benefits.
But hopefully, 2020 will witness more usage of AI and machine learning to gain better insights and detailed analysis of business processes.
Machine learning will also bring about disruptive changes in prospect identification and hyper-targeting for B2B companies.
Platforms like Mintigo and 6sense will be used to harness AI and analyse massive data sets for predictive analytics, campaign optimisation and intelligent lead scoring. AI tools like Chorus can be used to analyse sales calls and get insights on how to close more successful calls.
#7. Personalisation and hyper-targeting
With the realm of marketing experiencing seismic shifts due to drastic changes in customer demands, B2B firms are bringing in personalisation and hyper-targeting to target the right message to the right customer at the right time and through the right channel.
This year, B2B brands will take personalisation and customer-centricity to the level of B2C brands like Amazon and Netflix.
This would involve customising your website content according to a user's browsing behaviour, geolocation and click-paths. Using digital campaigns for hyper-targeted and geofencing, B2B will be able to provide programmatic ads based on the target audience's location.
#8. Social networks will rule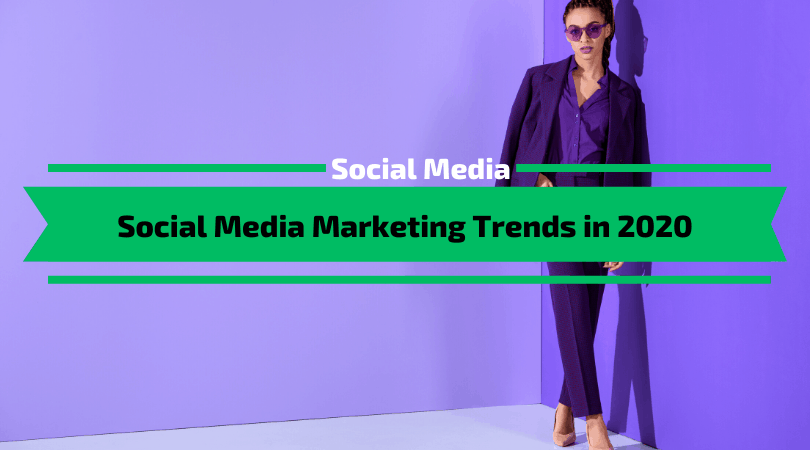 Social media is irreplaceable for all businesses, even B2B ones. With one and a half billion users active on Facebook, Zuckerberg's brainchild is a haven for better conversions. 2020 will see the entry of B2B firms in active socialising and online presence building via social media platforms like Instagram, LinkedIn and Twitter.
While Instagram can be the cupboard to the Narnia of building better brand value, it is LinkedIn that can be Pandora's Box for B2B firms.
Brands will also be using WhatsApp to its strength, i.e. its vast database of 1.3 billion active users. But there is a catch here. The algorithms of social media platforms are ever-changing. So B2B companies need to be very careful with their social media marketing tactics.
#9 Chatbots are a must-have
Chatbots powered by artificial intelligence are becoming an increasingly viable option for many businesses that want to reduce their customer service team's workload.
They can:
Help customers with common issues.
Offer them information about your business.
Redirect them to a representative if further help is needed.
Not only do chatbots save precious time for your customer service team, but they also improve customer experience and speed up resolution times.
In short, chatbots are a must-have feature in 2020.
#10. Greater emphasis on website optimisation
With the focus being on content marketing and client experience, most B2B firms make the mistake of deemphasised the most valuable asset – their website!
To capitalise growth opportunities, B2B firms will experience an online renaissance in 2020.
The need for SEO will remain constant, but the dynamics and rules will change. This means that marketers need to be well-rehearsed with the new regulations of the various Google Analytics tools.
With voice search dominating the customer-search scenario, the focus should be on optimising long-tail keywords. Other than long-tail keywords, keywords with the first-person pronoun will help your content get a better ranking too.
Other than SEO, the site architecture and user interface design should be focused on also for lead generation, search engine ranking and page speed optimisation.
#11. The importance of branding has grown massively
In such a noisy social world the importance of branding has grown massively. The only thing that will keep your business alive as technology makes the competition even more rampant, is your brand and your positioning.
In 2020, focus on your brand image and messaging will give you a better chance of not being forgotten as space you compete in becomes more crowded.
Conclusion
If the predictions are made right, then 2020 will bring in success like never before for B2B firms.
If you make it a point to incorporate the above trends, you will be able to put your best foot forward in 2020.
Here's to the hope that 2020 brings you the success that your efforts deserve!