Foreign exchange trading (or Forex), involves the trading of international currencies through an exchange for several different reasons, one of them is trading profitability.
Although Forex trading is not a new phenomenon, having existed for decades, the expansion of internet connectivity and the influx of online trading platforms have assisted in opening the market to the masses.
Thus, instead of just the big multinational corporations, hedge funds or individuals with high net worth, normal investors and individual traders can now participate in the market.
With a market, possessing such a high volume of liquidity and the potential to produce immense profits, it has attracted a significant following of novice traders, all who want to earn a fortune.
Trading Forex as a Beginner
Even though the forex market can be a source of passive income for most traders, success depends on a lot of different factors.
In addition to sound technical knowledge and experience required to conduct well-informed trades, the forex market reacts majorly to certain government and industry regulations.
Besides this, depending on the location, there are some small and semi-regulated forex exchanges which conduct subversive activities. This can include requoting currency prices and pitting traders against each other.
There are certain forex pairs that are universally proven to yield high trading returns depending on some current world factors. Some platforms such as IQ Option offer lucrative forex trading options, and free demo accounts, a must-have tool for forex beginners.
Forex Pairs to Trade
It should be noted that each of the fiat currency pairs essentially reflects the economies of the two nations. This makes managing a currency pair to be a complex and taxing process.
Keeping in mind the basic aspects of stability and liquidity, there are certain forex pairs that have been proven to be profitable and are available in several online trading platforms such as the above-mentioned IQ Option.
USD/JPY (Dollar-Yen): The currencies of one of the two major global powers of the 21st century, the USD/JPY pair is one of the most commonly traded forex pairs on the market. Known as the "Gopher", it is one of the better tools that assist novice traders who want to either dive in fast or know more about market volatility. However, it is always advised not to invest significantly in the pair without understanding the complexities of the market. The USD/JPY pair is often impacted by political issues with the JPY either swinging up or spirals down rather sharply as compared to the more stable USD.
USD/CAD (US. Dollar- Canadian Dollar): The USD/CAD pair is intriguing for a variety of reasons. This is because of the tendency of both the currencies to fluctuate strongly, based on commodity prices. This can create some instances of a divergence between the USD and CAD value. For instance, traders can exploit this divergence when there are certain fluctuations in the United States Oil industry. However, due to the geographical proximity, the currencies tend to move in unison.
EUR/USD: (Euro- Dollar): Probably the most popular and well-known among all Forex pairs, the EUR/USD pair has facilitated the success of many trading strategies around the world. The two largest currencies of the world have very high liquidity as well as stability when traded in pairs. There are a host of online platforms which provide both low bid/ask spreads, as well as larger units of the pair for trading. This pair can be ideal for beginners who are looking to start their journey into forex.
GBP/USD (Great Britain Pound- U.S. Dollar): The GBP/USD is also included in one of the largest markets in the world, with many traders using support and resistance level trading at first to get a good idea about the market's nature. The pair is one of the oldest currency pairs ever traded and is nicknamed "The Cable" because of their use of telegraph systems used in the past. The GBP/USD also mirrors the above-mentioned EUR/USD because of the relationship between the Euro and GBP. Thus, both currencies can be used as a hedge against each other.
Online Forex Brokers for Beginners
The Forex market might be easy to enter, but it is very difficult to succeed if trading is done without any preparation and knowledge. There are various online trading platforms which offer both educational resources and free demo accounts for novices to hone their skills.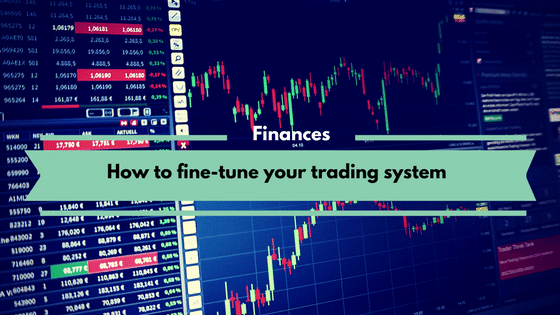 A great example would be IQ Option, a Cyprus based online trading platform operating in over 150 countries around the world. Beginners can check https://www.iqoptionmag.com/, the unofficial website about IQ Option which provides accurate and helpful information. A guide on IQ Option fees was curated by AskTraders to help you understand what fees to expect.
IQ Option has proven benefits for beginners who have just started out in Forex:
The above mentioned four currency pairs are all readily tradable on the platform.
Besides the four major currency pairs, other lesser-known pairs such as TRY/DKK, TRY/ZAR, TRY/JPY are available. The total number of currency pairs tradable on the platform is in excess of 180.
The option of opening a demo account which provides novices with virtual money to practice initial trading.
Detailed Educational resources and FAQs are also provided.
Trading currencies in a profitable manner require the understanding of various economic fundamentals and indicators. Thus, beginner traders should choose platforms which allow for a controlled trading environment for the trader to get used to.
If Forex trading is not for you then you should take a look into trading cryptocurrencies. For instance, Enjin was made explicitly for the video gaming industry.
Up until now, Enjin has already proved to be helpful for 20+ mln players to make networks and discussions connected with their preferred computer games. This digital currency is introduced on most famous trade platforms, including Binance, Kucoin, Coinbase, HitBTC, Bittrex, and Liqui.