Choosing your hosting provider is not an easy job, especially when it's your first website.  You've already done a great job choosing WordPress as your CMS, and I'll try to help choose the Best Managed WordPress, hosting provider.
Are you still just considering WordPress?
Well, I say go with it! WordPress is the #1 CMS in the world, with a market share of over 60%.
Do you know why over 60% of all CMS users prefer WordPress?
Well, first of all, it's flexible. You can customize your website as much as you want, just using plugins, widgets, and themes.
Second, WordPress is open-source. Not only does this mean that the CMS is free, but also a large community is supporting it, and you're likely to get better help than from a platform with 24/7 customer care.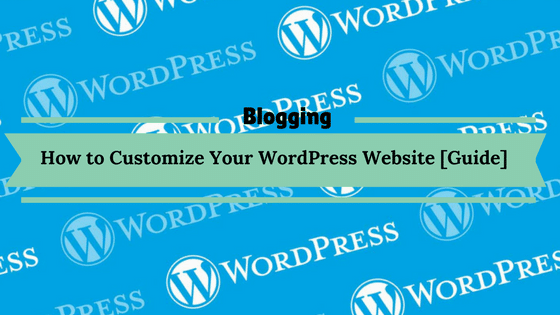 WordPress is
compatible
with lots of solutions to improve your experience.
And you barely have any limitations with this CMS: you can migrate elsewhere whenever you want.
Now, whether you're looking to migrate to another host or just getting started, let's see what's worth paying attention to.
We'll only consider managed hosting options that are specifically optimized to make WordPress users' jobs easier.
The Perfect Best Managed WordPress Hosting Type
There are various hosting types out there, but it's either a cloud solution or a shared one when we say managed WordPress hosting.
Shared hosting means that your website is hosted on the same server as several others. This type can be super cheap, but it also has some disadvantages.
See, when a server is shared, its limited resources are shared between the hosted websites. So heavy traffic on one website can affect the "neighbor" sites. There's also a security concern when speaking about shared hosting. Malware installed on one of the websites can affect others.
When the managed WordPress hosting service uses cloud technologies, those concerns are eliminated.
Cloud hosting uses virtual servers rather than physical server clusters that provide a high level of security, flexibility, and scalability due to cloud computing technologies.
With the best managed WordPress hosting on the cloud, your website has a much higher uptime because sudden surges in traffic are perfectly managed. The provider automatically gives you a higher capacity for the period when it's crucial. Then you get back to your normal plan, just paying a small price for the additional resources later. This is what hosting scalability is about.
Most of the popular managed WordPress hosting providers offer this. For example, at 10Web, you get charged $1 for 1000 extra visitors within 24 hours and $1 for an extra GB used within a month. Here's all about how 10Web handles overages.
So, after some weighing, we believe that managed hosting on the cloud is the best solution for a WordPress website.
The Speed of Your Hosting
When choosing your managed WordPress hosting, website performance is a key factor.
It's crazy how much website speed affects your conversions.
And hosting is a major factor when you're determined to speed up your website.
There are tons of technologies designed to boost website performance from the hosting side, and it would be a shame for your hosting provider not to use them.
10Web, for instance, uses Nginx's FastCGI caching for a perfect delivery. On top of that, the storage you get is on SSD, and even if it's your first time comparing hosting providers, you must've realized how fast SSD is if you've ever purchased a computer and have had to compare your options.
Many hosting providers go for HDD, which is more affordable, but you can feel the difference in the load time.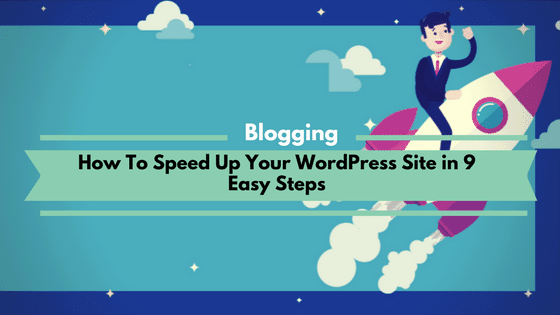 Cloud hosting often implies multiple data centers across the world. This means you can choose the one(s) physically closest to your website visitors and eliminate the slow performance that often occurs due to the distance.
Make sure your provider puts all effort into helping you with the website speed.
It would help if you aimed at a Google speed score as close to 100 as possible.
10Web also comes with an image optimizer and a speed test service to find the weak points of your website performance and suggest solutions for them.
More on WordPress speed optimization:
Best Managed WordPress Hosting Prices
We're all human, and we all want to save some funds wherever possible. And we also As mentioned in the first point, shared hosting is the cheapest option. You can even get free ones if you search well enough.
But as long as you're concerned about your website's security and performance, it's worth investing a little more and getting managed to host on the cloud.
If you don't want to spend tons of money on rebuilding your website every year or even more often, budget for a hosting provider that gives you maximum protection from hacker attacks, traffic surges.
Unless you're dealing with super large databases, you don't need super expensive dedicated hosting either.
But a little flexibility in the budget for a decent option with cloud technologies is a must for you.
WP Hosting Services' Security
20% of all small businesses get hacked at least once a year. Staying out of these stats is already a big saving by itself.
What measures do you take to secure your website?
In WordPress, you definitely need a security plugin on service installed on your website. And that's one of the many things 10Web includes in the package for free. But it would help if you also had security assurance from the hosting side.
Unlike shared hosting, cloud computing allows hosting websites in separate virtual containers, eliminating the risk of one website affecting another. So there goes another point to hosting on a cloud.
Your hosting package must also include an SSL certificate to enable HTTPS on your website. That's a must if you want your visitors' data transfer to be safely encrypted.
You can buy and install a security certificate from a third party, but decent managed hosting providers offer the certificate in the package with one-click activation.
And here's a super important part of your WordPress website security: backups!
How do you backup your WordPress website?
Do you use a plugin like UpDraft or service for that?
Backup plugins are crucial, but you also need hosting-side backup to restore the recent versions of your site more easily. Check if the provider of your choice offers it.
More readings on WordPress security:
Customer Care
Even when you find your ideal hosting provider, you may still have many questions about it and need some help.
At this point, customer care will become a critical part of your best managed WordPress hosting. I've once had a tough time migrating a website I used to manage with no success. And any customer support was nowhere to be found, so I got stuck with a website that was about to expire. It was only solved with a friend's help.
Ideally, when you're looking for great customer support, check for the following qualities:
Low response time — because who likes waiting for weeks to get a simple response?
Availability 24/7 — sounds like a luxury, but if your website goes down at 7 PM, you shouldn't have to wait till the next morning to get some help.
Live chat — because there can be urgent or easy questions not worth putting in the queue.
Knowledgebase/help center — why wait for a response if other users already have the same issue as you, and the solution can be written down in a helpful article? Skipping this part and directing you to the customer support/customer care team every time you ask something is a waste of your precious time.
Additional Services
Most of the mentioned features are available through additional services, either built-in or provided through WordPress plugins. We're talking about things like website builders, free domains, optimization tools, etc.
Some go as far as providing a bunch of premium plugins just as a compliment for hosting users. Pay attention and make a conscious choice! While they look less important than the hosting itself, these additional features can save you $100s.
Takeaways for Best Managed WordPress Hosting
Hosting type
Host your website on the cloud. That's it. It's safer, faster, has the highest uptime (99.99% for Google Cloud, by the way), and your website is much more independent than on shared hosting.
Hosting speed
It would help if you had the highest speed possible. A Google PageSpeed Insights score of 100 would be perfect but aim at 90+. Websites that have been built and hosted with 10Web have a speed score of over 95.
Hosting prices
Please don't take the cheapest option unless it's the only one you can afford. Paying a little extra for decent managed hosting on the cloud will save you thousands that you would spend on fixing unexpected issues otherwise.
Security
Make sure to find the most secure option, yet always backup your website on at least two separate carriers. You know, just in case.
Customer care
Ideally, you wouldn't need customer care at all. But in the authentic world of WordPress hosting, you might be needing it pretty often. So make sure that the hosting provider offers 24/7 live support as well as a reliable knowledge base.
Conclusion
You have everything you need to choose the best WordPress managed hosting package for your website. Keep in mind that to have your website working great you need a maintenance service. We've put together a list of the best 12 WordPress Maintenance Services you should check.
There we go. Now you do know where to look when shopping for the best managed WordPress hosting.
Go ahead and find your ideal provider.