Blogging is fast becoming a popular way to earn money on the side. Recent statistics show that there are over 600 million blogs worldwide. Even so, it's important to note that starting a blog isn't a surefire way to generate income.
Only 2% of bloggers make a fortune while an additional 17% of bloggers earn enough money to sustain their current lifestyle and/or support their families. A whopping 81% of bloggers never earn more than $100 for their efforts.
These stats aren't intended to discourage anyone from turning their blog into a legitimate business. Rather, they should help you understand the challenges you'll face, so you can plan ahead and thus increase the odds of becoming a successful blogger.
If you're thinking about turning blogging into a business, these tips will help you get started on the right track.
Establish a Legal Business
One of the dangers of blogging is that you can be sued for saying the wrong thing and/or using someone else's content without permission.
Without a legal business, your personal finances and assets would be in danger. On the other hand, a legal business structure will protect your money and assets should someone take legal action against your company.
There are various legal business options to pick from.
These include sole proprietorship, partnership, corporation, and limited liability company (LLC). Generally speaking, an LLC is the best option for most bloggers as it protects one's income and offers a range of tax benefits. However, laws governing this structure vary by state, so it's wise to check out local laws before picking the business structure for your new business.
Once you've picked a structure, consider getting professional help with the registration process. The process is time-consuming, and it's easy to make a mistake if you aren't familiar with the legal process.
Prepare a Monetization Plan
There are various ways you can make money with a blog, and you don't have to stick to just one. The following are the most common options for your consideration:
Affiliate Programs
Affiliate programs give you a certain percentage of income from a sale made for a third party.
Amazon has one of the biggest affiliate programs in the world and commission earned range from 1% to 10%, depending on the product advertised. However, it's not the only option, and you can affiliate yourself with more than one company if you wish.
If you choose this income route, you're not alone. Over 57% of affiliate marketers use a blog to generate sales and income. However, it's not always the best income generation route.
You'll have to be willing to follow another company's rules and policies, and you'll need to put a lot of work into maintaining and optimizing your site in order to succeed.
Display Google AdSense
Google AdSense is yet another common way to generate revenue. You sign up for the program, choose where ads will be displayed on your site, and then earn a small commission every time someone clicks an ad.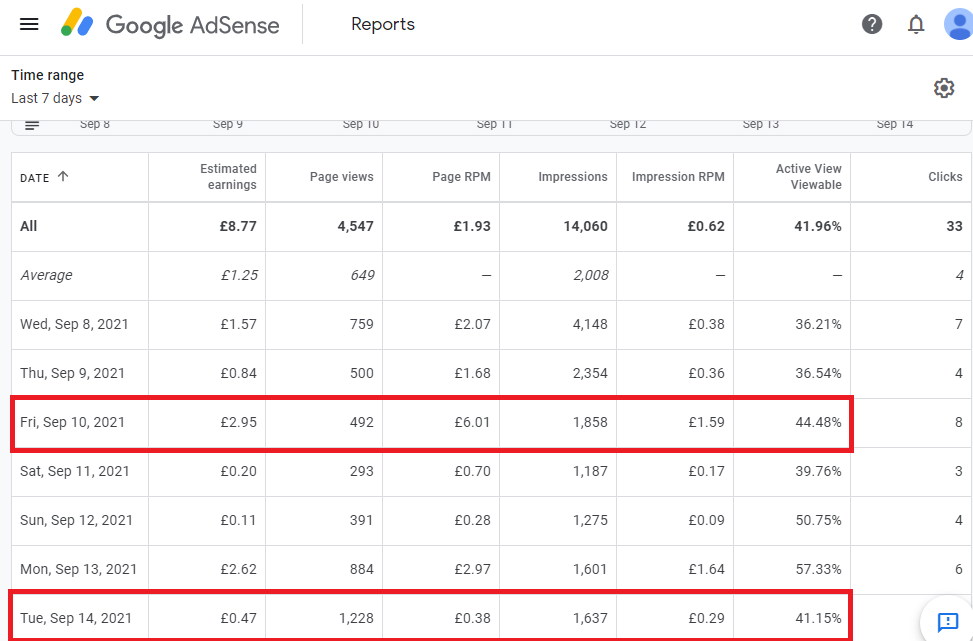 Google AdSense allows you to pick which ad categories will be displayed on your site and can choose where these ads appear on the site. However, you'll want to make sure ads don't block your content. You'll also need to put out a steady stream of new content to keep people coming back to your site.
Sell Guest Posts
Once you have a lot of traffic, people in your niche will be eager to write up guest posts for your blog. Selling guest post spots is a great way to generate revenue, provide a steady stream of great content for your blog, and even increase your own traffic, as the person who wrote the guest post will be sure to promote it to his or her own audience.
At the same time, you'll want to pick your guest post buyers with care. Make sure the buyer's content will appeal to your audience and check the buyer's background to ensure there are no unpleasant surprises that could cause online reputational problems down the line. This can be time-consuming, but it's well worth your effort.
Get Paid as an Influencer
You don't have to have millions of followers to generate income as an influencer. In fact, there are many small and mid-sized businesses that would be happy to pay you to help them reach a niche audience. The cost of your service and the promotional services you could provide can vary depending on whom you work with and the type of work you feel comfortable doing.
Once you become a successful blogger, companies may approach you to ask about using your influence to promote a product/service to your target audience. Alternatively, you can find potential clients via LinkedIn or by telling others in your network about your interest in this line of work.
Grow Your Following
Gaining a following takes time and hard work, and is certainly worth celebrating. Even so, you don't want to become complacent. In order to turn your blog into a legitimate business, you need to keep reaching out and gaining followers and fans.
Email Lists
Email marketing is an ideal way to connect with subscribers, fans, and potential customers. In fact, estimates indicate that, when done right, it can have an ROI as high as 4400%.
Platforms such as MailChimp and SendinBlue make it possible to divide your email list into various categories, enabling you can create targeted emails based on a subscriber's age, gender, location, and preferences. You can also schedule emails in advance to save yourself time and hassle.
There are various types of emails you can send to people on your list. These include email newsletters, promotional emails, and emails featuring an advertiser's products/services. Choose email types and subjects with care so subscribers will not only read your content but also want to share it with others.
Social Marketing
There are hundreds of social platforms that can generate great traffic to your blog. You don't need an account on all or even most of them. Rather, choose a few platforms that your subscribers are most likely to use and start accounts on these networks.
Once you have an account, you'll need to create and post content regularly, so consider what type of content you want to create before starting your social media accounts. YouTube and TikTok, for instance, are ideal for video content. Facebook and Twitter feature text content along with images and videos, while Pinterest and Instagram are ideal for blogs with visually appealing content.
Create a content creation schedule and post content regularly. Engage with subscribers and fans, asking questions and responding to comments. Keep track of the content types that perform well, so you know what type of content resonates best with your audience.
Collaborations
There are many ways you can collaborate with people who can help you grow your audience as you help them grow theirs. For instance, a blog promoting healthy living can work with companies selling organic food, natural supplements, or even sports gear. A tech blogger may want to collaborate with companies selling tech equipment/services.
Collaborative efforts can include trading guest posts, promoting each other's content via email and social media, offering coupons for each other's products/services, giving an interview, or interviewing someone your audience would be interested in hearing from.
Collaborating with others to reach the same target audience is a win-win arrangement for all involved. You'll gain access to another company's or individual's audience, and they'll gain access to yours.
Additionally, both audiences gain access to exclusive offers, great content, or interesting insight that will improve their lives and/or standard of living.
Analyze Your Traffic, Test, and Optimize
Blogging is commonly referred to as a way to generate passive income; however, this isn't an entirely accurate description. You'll need to not only continue generating top-tier content for your blog and social media channels but also analyze traffic, test various types of content to see which one is most effective, and keep your site optimized.
Keeping tabs on your data will help you understand what your target audience wants and expects, provide you with good content ideas, and help you identify new niche audiences that may be interested in what you have to offer.
Turning your blog into a legit business can open new doors of opportunity and boost your income.
If you're considering going this route, plan the transition carefully and commit yourself to invest time and effort in your new business. Doing so will increase your odds of successfully reaching your personal and professional goals.