A bad blog can be disastrous for your business. Creating a whirlwind of negativity, discouraging readers, partners, and potential customers away from your brand. That's why in this guide, I will help you identify the blogging mistakes that will ruin your business and how you can avoid them.
Let's start solving your blogging nightmares!
Fear not; many first-time bloggers (or even the experts) sometimes slip up on their writing skills.
That's why they are "common" blogging mistakes – we are all in this together. So, here's seven rookie content crimes that many of us commit.
1. Forgetting Your drive
Every company blog should be different from every other blog in the industry. Choosing a broad theme that matches your competitors' news page may seem like a great idea for targeting the same audience, but it's often not.
Instead, your blogging channel should fill a void in your industry. With a unique theme and content that is the niche to your brand, your readers will see you as a useful, alternative source of information.
There are not many people who want to eat at a picnic that only offers ham sandwiches. Some will want pork pies, and a few will want crackers and cheese and some chocolate muffins for good measure. It's your job to bring something different to the table that's preferably personalized too.
Stick To Your Niche! Don't just start a blog that's based on something generic; give it a specialty. For example, if you want to start a baking blog, share family or ethnic recipes or give them your methods to signature soups, starters, or salads. Choosing a particular area of the baking world and giving it your own creative or personal twist helps separate you from the rest. In business, channeling each post to fit into a specific area of expertise helps create a focal point for your feed. Blogs with a focus help readers to focus.
Stick to producing content for one section of the industry. It will help readers understand that you are their beacon of light in the dark, cluttered corners on the web for that topic.
Wouldn't it be great if you could write your first blog post and get millions of readers instantly? Keep dreaming. Unfortunately, even experienced bloggers suffer difficulties with generating attention. But, through utilizing social media channels, they can get around them.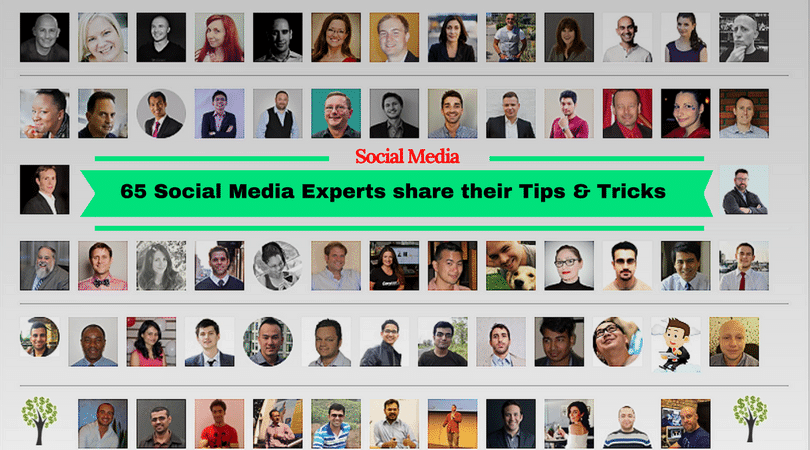 The best content on the internet may be forever unknown if you don't reach out to your audience. Make your blog social. Researching into the most popular channels for your ideal audience is as simple as a Google search.
And click! You now know that creating a Facebook, Instagram, Twitter, and Pinterest profile would ensure perfect coverage for your baking blog. Share relevant information about your latest posts along with pictures, recipes details, links to your website, and your other social channels.
No worries, we have you covered.
These guides will help you do Social Media Marketing the right way:
Getting people to see your stuff can be as easy as pie.
3. Don't Walk the Blogging Road Alone
Sister your social media marketing strategy with guest blogging tactics. Featuring on and sharing other blogger's content is incredibly important.
Promoting blogs in the same niche can help build relationships and strengthen your blogging community. That makes getting a relevant share back pretty likely.
You should use Outreach.Buzz to easily find bloggers in the same niche as yours and easily get in touch with them.

By sticking to writers in your area of expertise, you can also generate notices from their readers who, in fact, could be your audience too – you just hadn't found them yet.
Getting Writer's Help
It isn't easy to write everything on your own, and the fact is, you don't need to. That doesn't mean you have to hire a bunch of other writers either.
Instead, invite popular bloggers to submit guest articles onto your feed or push posts by bloggers with a large following and solid rankings. If you don't have time to reach out to bloggers and invite them to write for your blog, then you should add your blog to Outreach.buzz, and you will automatically receive articles in your inbox.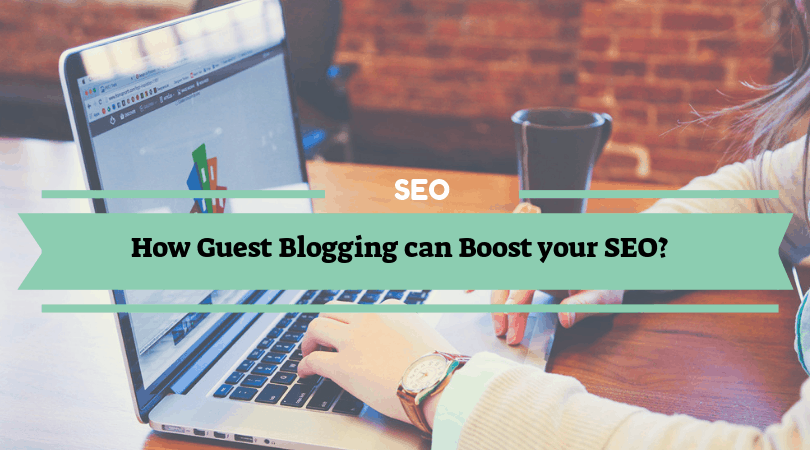 Also, if you're in a hurry, check our methods to get free and fast quality content for your blog.
This way, you can grab the attention of their fan base and encourage other readers to check out your content too. It's a win-win.
4. Ignoring or doing bad SEO
Search Engine Optimisation (SEO) is constantly evolving. Keeping up to date with the latest trends is crucial for creating great blog posts. Keyword stuffing used to offer a path to SEO success, but those days are long.
The major search engines, or, let's better say, Google and Bing, will reward quality content that serves to answer the questions and search queries users are asking. SEO has grown up – so should you!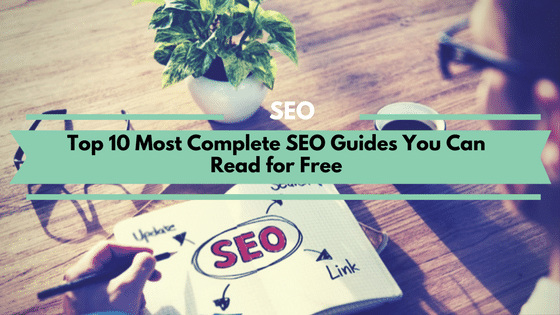 Businesses should be writing engaging content that makes use of relevant keywords. For example, back with the baking blog, the write would include keywords such as "homemade recipes," "family baking tips," and "signature dishes."
Similar phrases are encouraged and found through keyword research tools such as the Google Keyword Planner and Moz Keyword Explorer.
Remember: Only use keywords relevant to your brand and your content in each blog post.
Alongside thoughtful keywords incorporated in the body copy of your post, eye-catching titles, distinctive sub-headings, and photos with alt attributes are great for SEO purposes.
What's more, they help organize and beautify the post's structure.
A blog without a clear title and subheadings is pointless and could generate a very high bounce rate for the page. You might as well throw random paragraphs to your audience and ask them to pick them up and piece them together. But not many will come back to your site.
Having headings doesn't just give readers direction for the overall post. It helps Google and other search engines grasp your article's main topics to rate its relevance for search users.
If you want to get closer to being the number one spot in organic search results, we suggest you start heading in a different direction. Get help with headings by using Yoast SEO plugin. We have a tutorial for Yoast SEO that explains everything you need to do in detail.
5. Focusing too much on grammar
Readers know that you are the experts. After all, that's why they come to visit you. Big words and over-complicated sentences quickly annoy users. Your audience isn't stupid, though they aren't all Masters in English. The use of simple words that everyone can easily understand will help open your blogs to a wider audience to make them highly accessible.
"But Low-level Grammar Doesn't Fit My Brand."
Then don't do it. Sometimes using simple sentences and low-level vocabulary can hinder your brand image and fall out of line with your brand tone. If you have a readership of highly educated people wanting medical or technical information, simplifying technical words may cause you to lose credibility.
Finding the perfect style of writing that works for both you and your readers proves significant in having a successful blogging feed. Monitoring and analyzing your website data will give you an idea of what your typical visitor looks like. Use it to your advantage.
6. Missing "Contact" Pages
In both the blogging and the business world, there's not a lot worse. What's worse than having a blog that encourages people to get in touch with you, follow your social media, and subscribe to your posts yet has no contact details to do so? It's a recipe for disaster.
Your business blog should have an easy, identifiable contact page or form. Visitors should be able to find it without actively looking for it. For companies selling products or services on their blogs, it is vital to allow customers different methods to contact you.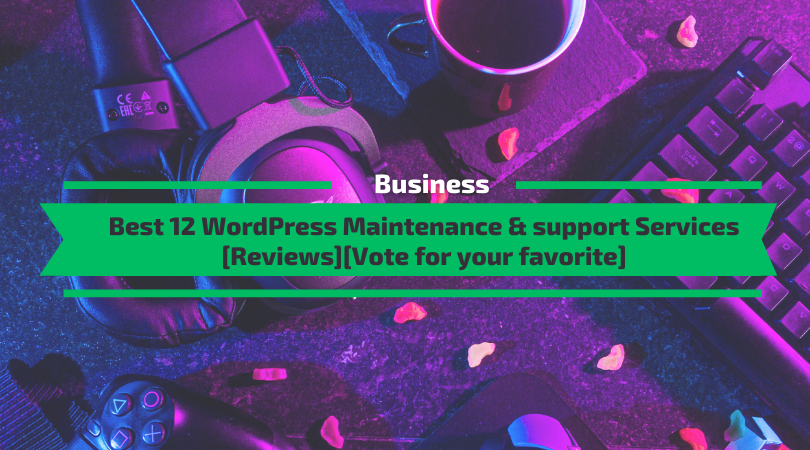 A blogging maintenance service can help you adding contact pages, upgrading plugins, optimizing speed. Check the ones we recommend here.
Haven't got a contact page? It's urgent! Go and create one now.
7. Ending the post without a CTA – call to action
Ending a blog post is just as important as writing the main content section. Let's think of it in our trusty baking terms. To make a truly great cake, you need more than just the basic ingredients. Coloured icing, edible decor, and a sprinkle of sugar are the finishing touches that transform it from a basic sponge to a show-stopping dessert.
The same applies to a blog post. Finishing it in the right way guarantees a satisfied reader.
To go out in style, we suggest you do at least one of the following:
Sum up your key message to help readers fully understand what they have just learned
Encourage the reader to take action (e.g., to subscribe, visit a link, browse your products, etc.)
Ask the reader to share your story with their followers kindly
Link to another useful source or blogger (i.e., give the reader a flow of useful information that begins with you)
Ask the reader a simple question to encourage comments and allow for discussion
Talk about upcoming posts that may be of interest to them
Finally, promote your product or service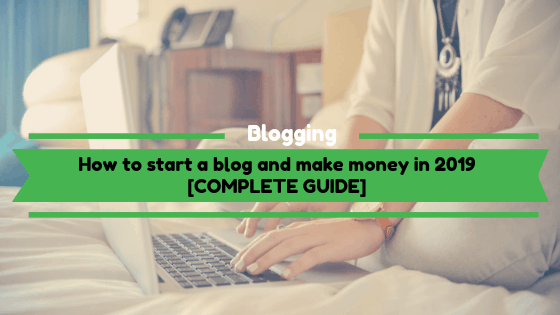 Conclusion
We hope this quick guide has helped you master the art of blogging. Tailoring a niche approach to the creation of your news articles is key to a thriving blog feed. With the combination of social media and support from other bloggers, you can reach more people in more places around the web.
Whether you are a current or new reader, we welcome everyone to check our iWeb blog posts. You'll find posts about eCommerce, web design, digital marketing, and everything in-between.