It's a rare business that doesn't take advantage of dedicated solutions to enhance business productivity and profitability.
Whether you are a seasoned business person or startup owner, you may need a reliable app to manage your tasks effectively, categorize your services, and keep track of business productivity.
It's also critical for your business success to promote your goods or services, maintain strong relationships with current customers, and attract new ones.
That is where photo work apps, screen recording software, communication programs, and video editing software tools come in handy.
But what type of software would be the best fit for your business?
It's a common misconception that businesses should avail themselves of expensive high-end software to get the best possible results.
In reality, average small business owners can go by with budget apps and programs.
The major characteristics you should be looking for in your business tools include high performance, robustness, versatility, and sufficient features.
The modern business software market is teeming with numerous options that can suit every taste and budget. There are tons of handy solutions on app stores that can help you take your entrepreneurial venture to the next level.
To pick the right option, you want to check out some of the most efficient business software tools available in the market.
Types of Business Software
You can hardly find a person in your office that wouldn't dream of a magical all-in-one application that will help them set up a workflow routine, keep their desks organized, stay on schedule, and avoid procrastination the workplace.
But while multi-purpose apps can go a long way in boosting your business productivity, you shouldn't expect to find a single all-in-all solution to solve all your problems.
If you want to streamline your workflow and keep tabs on your business progress, you can benefit from using the full kit – from document storage and editing software to stress relief apps.
Below are some types of business software worth looking at:
Productivity software
Running a business is all about maintaining documentation, database management, producing worksheets, presentations, promotional videos, and much more.
To run your business most efficiently, you need reliable word processors, graphics software, spreadsheet apps, screen recording software, video editing software, and workforce productivity solutions.
Productivity software tools are indispensable for optimizing productivity in the workplace.
So, productivity solutions assist you in creating, storing, editing, retrieving, sharing, and working with different types of data.
What's more, they effectively expand the capabilities of data manipulation and analysis. Now, this type of software is increasingly available for smartphones and other mobile devices.
Communications software
You can do no way without systems and apps that allow companies to exchange information, share files, text, audio, video messages, and much more.
Many developers now offer great messaging apps at desirable prices or even free of charge.
Avail yourself of an efficient communication software tool to effectively maintain your professional network and share files most conveniently.
Among the most efficient and widely used communication software tools are:
Project management software
It is a rare company that has never found itself overwhelmed by a heavy workload and the consequences of poor project management. It can be challenging to update spreadsheets manually, create to-dos for your employees, monitor, and track delivery dates, and stay on schedule.
That is where project management software comes in and saves the day. It can help you with project planning, resource allocation, and scheduling.
Efficient project management tools allow both project managers and individual team members to control their budget, quality management, and documentation. This type of software also facilitates collaboration among project stakeholders.
Most renowned options include:
Accounting software
If you want your startup to start generating revenue as soon as possible, you shouldn't forget about robust accounting software. Even if you own a small family-owned business, you want to utilize the tools specifically designed to assist business owners in reporting and keeping track of their transactions.
Accounting software can spare you the bother to manually make calculations, balance debit with credit, create invoices, monitor and predict your cash flow, and manage your payroll.
Check out some examples below:
FreshBooks
Wave Accounting
Xero
GoDaddy Bookkeeping
Sage
Customer relationship management software
As we've already noted earlier, maintaining strong business-customer relationships is of fundamental importance to your company. If you don't want to tinker with logging terabytes of data, make sure to tap into the power of CRM software.
This software type enables you to store actual customer information and track all interactions in one place. CRM solutions help you connect to multiple business apps, extend your CRM to every department.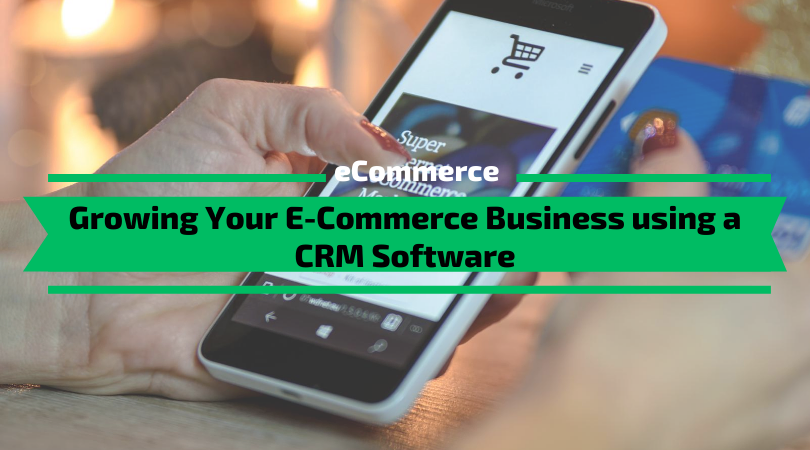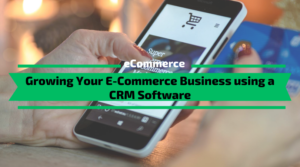 That way, you can streamline your workload and optimize some business operations. What's more, CRM tools help manage client relationships, span marketing, sales, customer service interactions, and much more.
The best apps currently available in the market are:
Wrapping Up
Gone are the days when businesses had to splurge on expensive high-end software to keep afloat. Not only is business software more affordable, but it's also more flexible and easy to use.
These days, you can manage the onboarding processes, track financial transactions, and optimize your business operations literally on the go.
The modern business software market boasts many efficient solutions for mobile platforms and old-school adherents of desktop programs. You can smoothly implement countless useful options within your business without stressing your employees.
Hopefully, the business software solutions mentioned in today's article will help you in your entrepreneurial endeavors.
Assign responsibilities and manage payroll more efficiently, stay on top of your to-dos, provide a better customer experience, facilitate communication and expertise flow in the workplace, and grow your business!