Holidays are fast approaching, and many retailers are already on the countdown to Christmas. As a well-organized eCommerce business, you've already selected the merchandise that will be put on sale this holiday season, your shipping is sorted and your eCommerce site is prepared to handle the traffic surge.
Great! Now, let's talk about your content.
Holidays require careful content planning, not only to attract shoppers to your online store but to engage and convert visitors into buyers.
Here are five e-commerce content ideas to improve your customer experience.
1. Create shopping guides
With so many online retailers and brands competing for the attention of deal-hungry consumers, carefully curated shopping guides can make all the difference.
Four in ten consumers start planning their holiday gift shopping as early as October.
So, a roundup of holiday gift ideas and best deals is a great way to create shoppers' awareness for new products, brands and offers and make your way to the top of the holiday wish lists.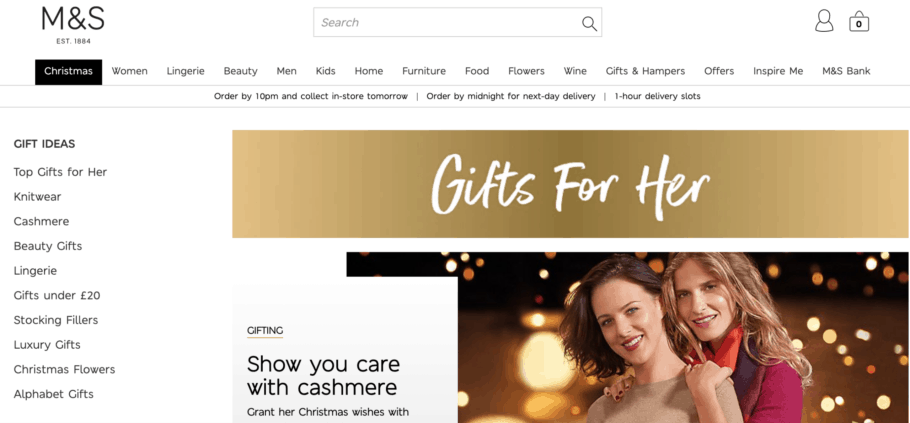 When creating your guide, aim for a mix of your best-selling products, combined with items unique for your online stores, such as hard-to-find brands, limited edition items, and exclusives.
Wrap it up with stunning visuals (more on that in a second), inspiring copy and your brand's signature touch, and you're one step closer to converting visitors.
2. Get high-quality product photos
Product pages are where the magic happens! So, dedicating special attention to them over the holiday sales season is a no-brainer.
In eCommerce visuals are everything, so make sure to have ultra high-quality product photos on hand. Size matters when it comes to product photos  – use large images that look good on different devices.
Mobile sales are expected to grow 32% this year, so optimization for mobile goes without saying.
Product photos should give shoppers a clear idea of what they are about to purchase, so having multiple photos displaying a product from different angles is a must.
If a product comes in several colors and materials, make sure to have images of those variations as well, because nothing ruins online shopping like having to imagine what the product might look like in real life.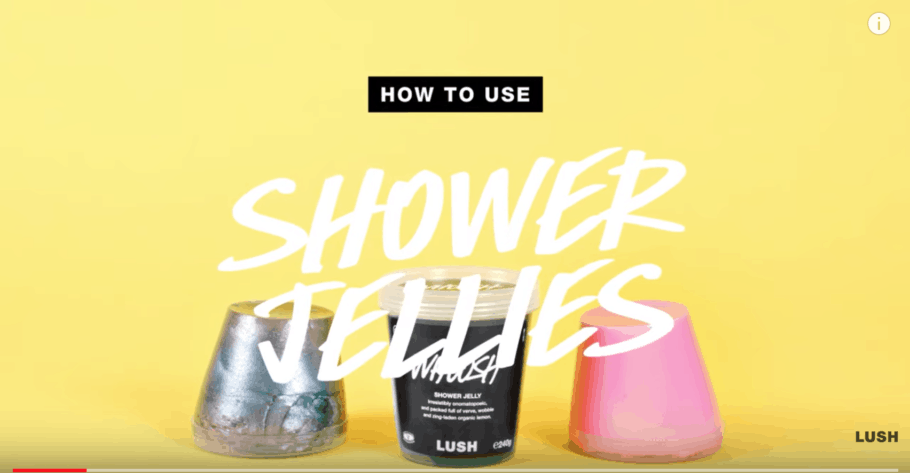 Lush.co.uk uses video loop showcasing how to use a product as the focal point of the product page
Extra eCommerce tip:  Don't forget to add photos where the product is displayed on a model or in use, so as to give shoppers a better understanding of its dimensions and size. Allow visitors to zoom in to see product details. Remember, your visitors should be able to experience the product as close to real-life as possible. This is a handy guide to help you cover the basics of high-converting product images for e-commerce.
Finally, make sure to use the right image compression tools for your product photos to speed up your page load times and reduce bandwidth use.
3. Add video to your product pages
Speaking about delivering a real-life experience in eCommerce, nothing beats a good product video! Whether you're selling consumer electronics, toys, beauty products, sports gear or kitchen appliances, product videos will come in handy to convert visitors browsing your website.
Consumers are actively searching for product review videos, product comparisons and how-to videos on YouTube and other social media platforms in order to plan their purchases and research the best options.
Unboxing videos are searched 1.5 times more than usual over the holidays period, and that's another excellent type of video content to intrigue shoppers and make them covet the product.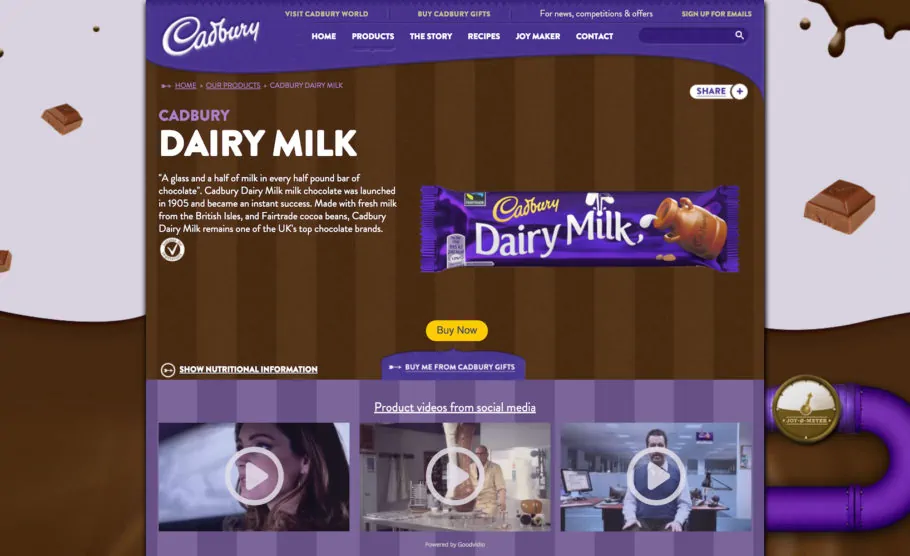 Adding this content directly to your product pages saves one extra step for shoppers and makes online shopping from your store that much more convenient.
Shoppers spend up to 340% more time on product pages with videos and are 37% more likely to click on the "add-to-cart" button after watching a product video. Talk about a boost in engagement and conversion!
You can opt to create your own product videos à la Zappos and give visitors a unique twist on product presentation with your brand identity. Just make sure to plan video production ahead of time for each product page.
Alternatively, you can cover a large number of product pages quickly and with less effort with curated product videos from social media. YouTube is overflowing with over 1 million channels with product reviews created by brands, experts and consumers.
That's a massive pool of content readily available for sharing! All you need is a good and reliable video curation tool to help you discover high-quality videos and bring them to your product pages quickly and without a fuss.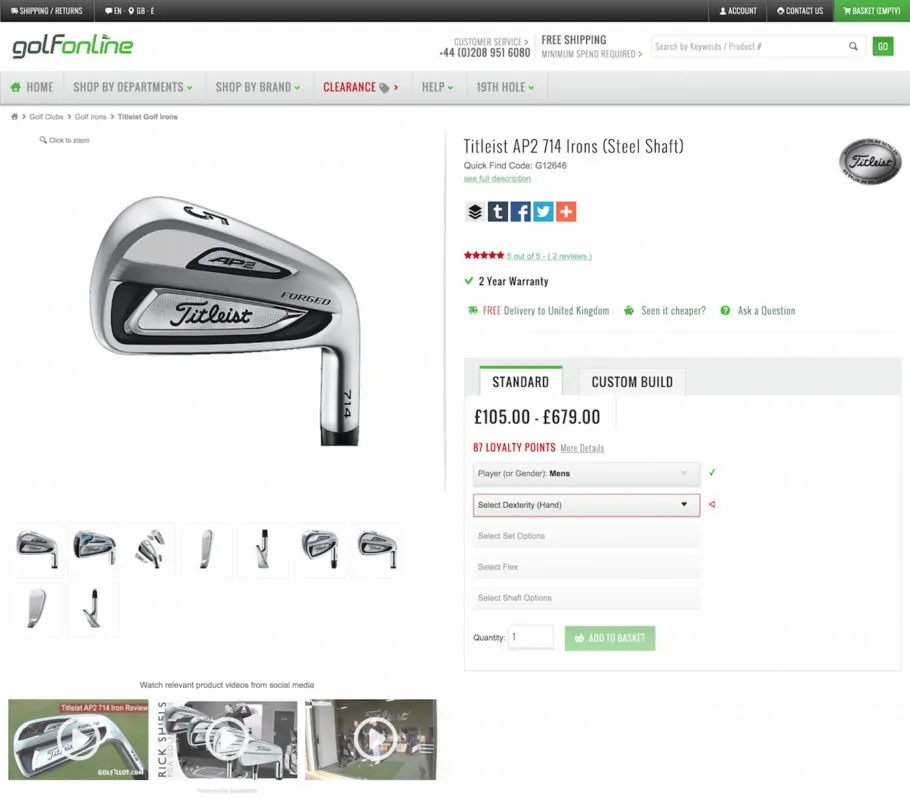 Whichever video strategy you opt for, make sure product videos are easily spotted on your product pages. Our eCommerce tip is to display them right next to your product photos, above the page fold.
Choose captivating video thumbnails to entice visitors to watch the product reviews. Finally, avoid the auto-play, as it can annoy visitors browsing from their mobile devices on the go.
4. Display your bestselling products
In preparation for holiday sales, you've made sure to stock up on inventory of your best selling products to avoid running out of items at the peak of the holiday demand.
But don't just bury your bestsellers somewhere deep amongst all the holiday deals and offers!
Make sure to display products your customers love prominently on your website.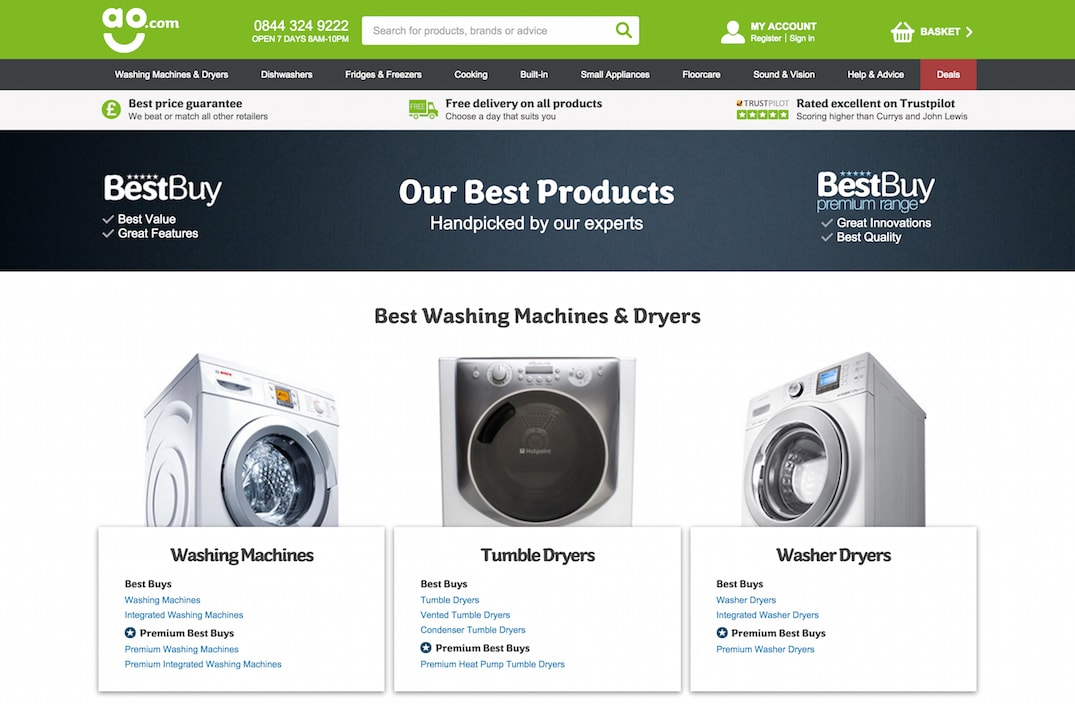 Since 2012, the time spent by consumers researching holiday purchases has increased from 9.9 – 12 hours on average to 13 – 15.8 hours. Improve customer experience and helping visitors save browsing time by displaying the bestsellers on your home page.
Alternatively, use the "featured products" section or designated bestseller pages to help visitors locate quickly top-of-the-line items while shopping online.
Shopping guides are helpful as well, especially when created around holiday themes with easily navigated shoppable categories. Make shopping straightforward for visitors who know exactly what they want to buy from your website.
5. Be ready to up-sell and cross-sell
Holiday sales are an excellent opportunity for online retailers to capitalize on the traffic surge with cross-selling and up-selling tactics. Make sure to ring in extra sales by featuring additional products that complement shoppers' selections and upgrade their initial product choices.
Enhance your product pages with relevant items from the same collections and product lines. Alternatively, give shoppers a choice to purchase bundles of products, curated with different themes in mind.
There's no better time to sell those gift baskets and holiday kits!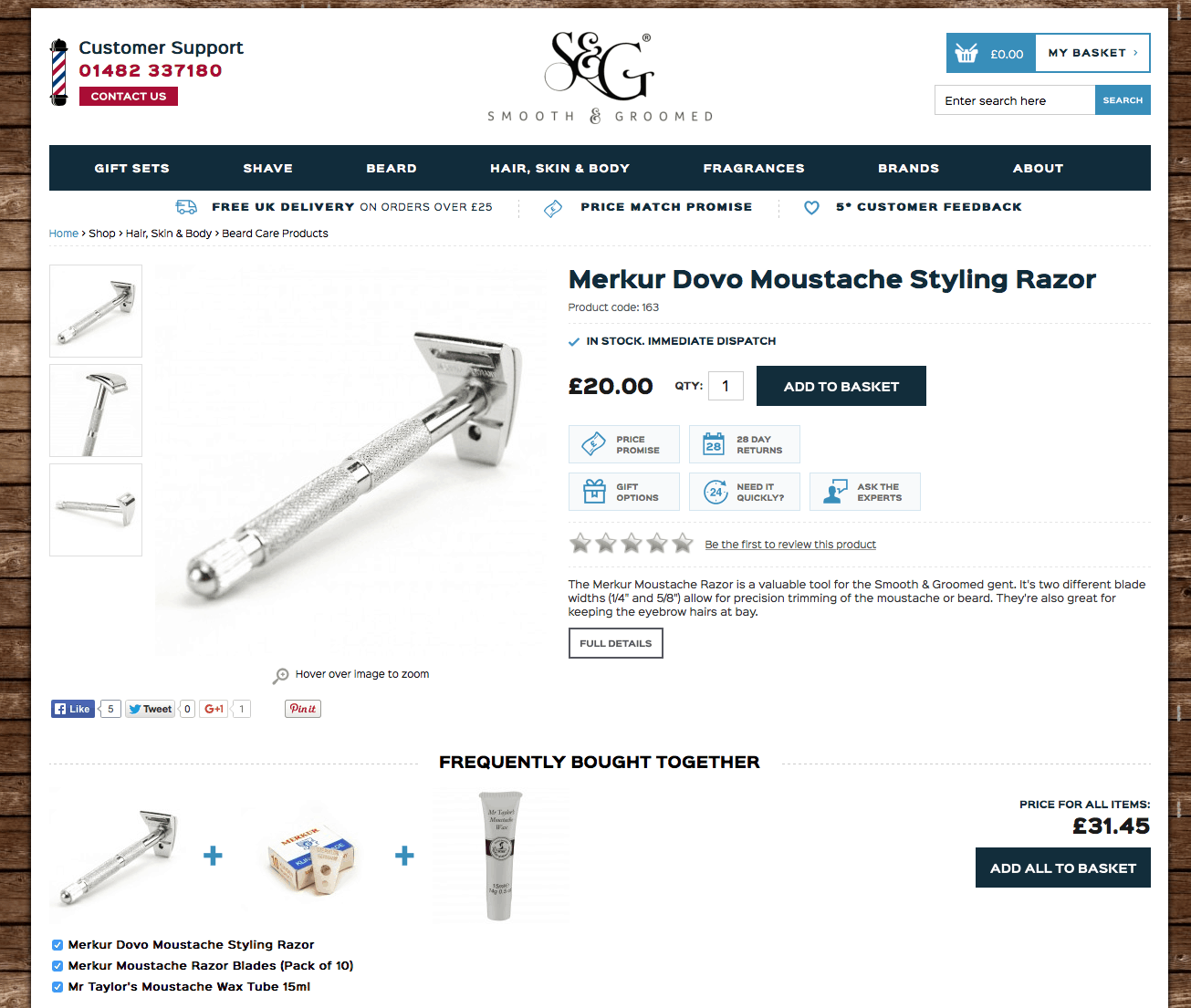 However, bear in mind that visitors land on your product pages with a specific intent in mind, so avoid overwhelming them with too many recommended products. Nothing worse than losing customers to paralysis of choice! Keep your selection short, sweet and relevant.
 There are likely many more eCommerce content tweaks you can do to boost your holiday sales. You can add holiday blog posts, user-generated content and more to get shoppers in the holiday spirit.
Use our tips as a starting point to enhance your customer experience this holiday season.