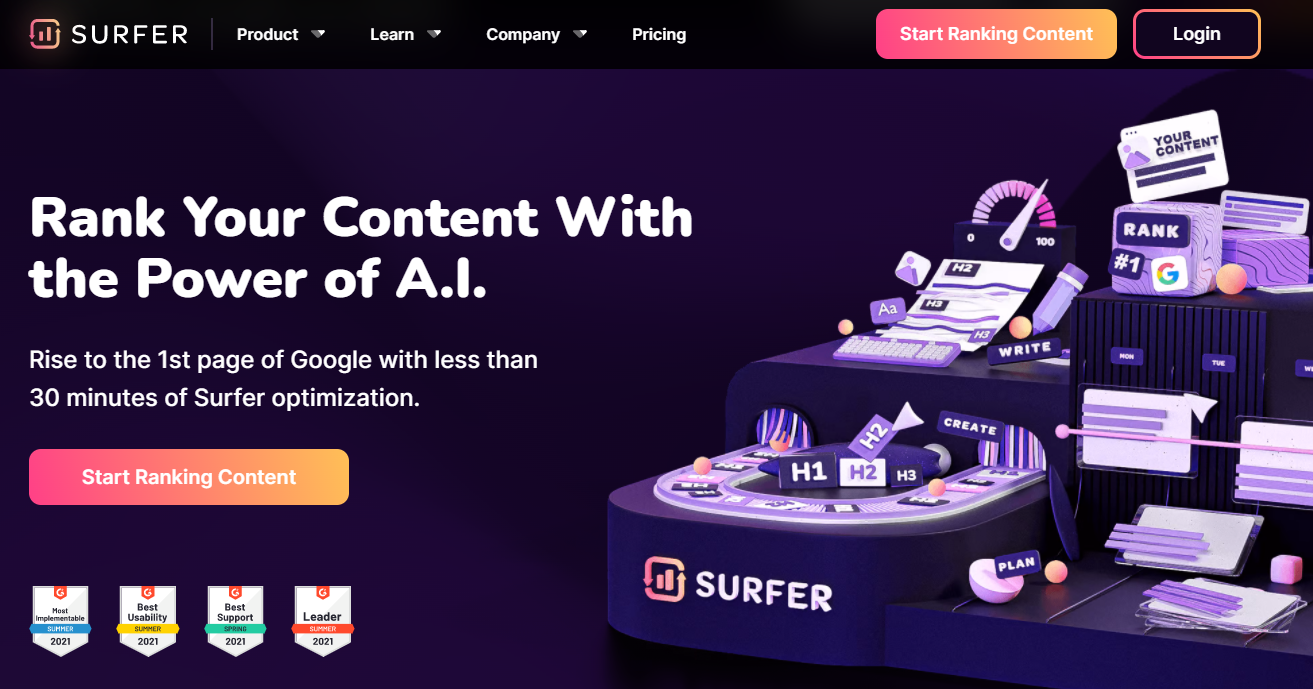 View this deal
Surfer SEO Discount – How to create data driven content that ranks

Surfer is the Content Intelligence tool that merges content strategy, creation, and optimization into one smooth process – to help affiliate marketers, bloggers, and content marketers to grow websites, organic traffic, and revenue.

This BlackFriday, you get a 30% discount for monthly subscriptions of SurferSEO for six months or a fixed 30% off for annual plans. The promo starts on November 25th and will last until the end of Cyber Monday (November 29th), 2021.