90 Day SEO is a full course created by Matthew Woodward that teaches in-depth replicable SEO strategies using text, images, videos, worksheets, and more. The courses cover keyword/topic research, how to build a strong website foundation, on-page SEO, content strategy, link building, and exactly how to execute all this from start to finish.
You'll also have access to the 90 Day SEO Facebook group and receive a box of free swag in the post when you complete the program. Besides that he will teach how to create your own knowledge graph panel like the one below: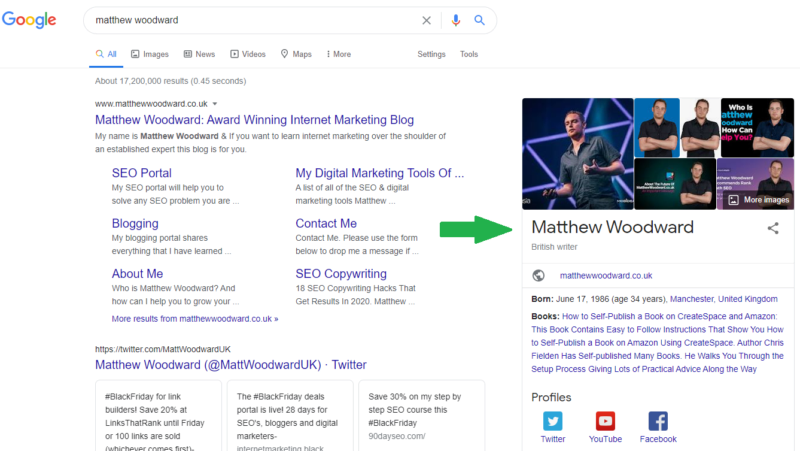 The course offered by 90DaySEO is usually $997 and has been reduced to $497 for Black Friday 2021. The offer is valid until the 30 of November.