If you need hosting, our A2Hosting discount has got you covered!  They have a blazing fast web hosting solution perfect for you! Whether you have a low traffic, a brand new blog, or own a popular business site, Whether you've never run a website before or are a professional developer, rest assured they claim to have a web hosting solution to meet your unique needs!
A2 Hosting has been around since 2001 and has delivered some of the fastest server speeds we've seen over the past 24 months. Their customer support is efficient, the hosting plans are developer-friendly, and they have a unique "anytime" money-back guarantee.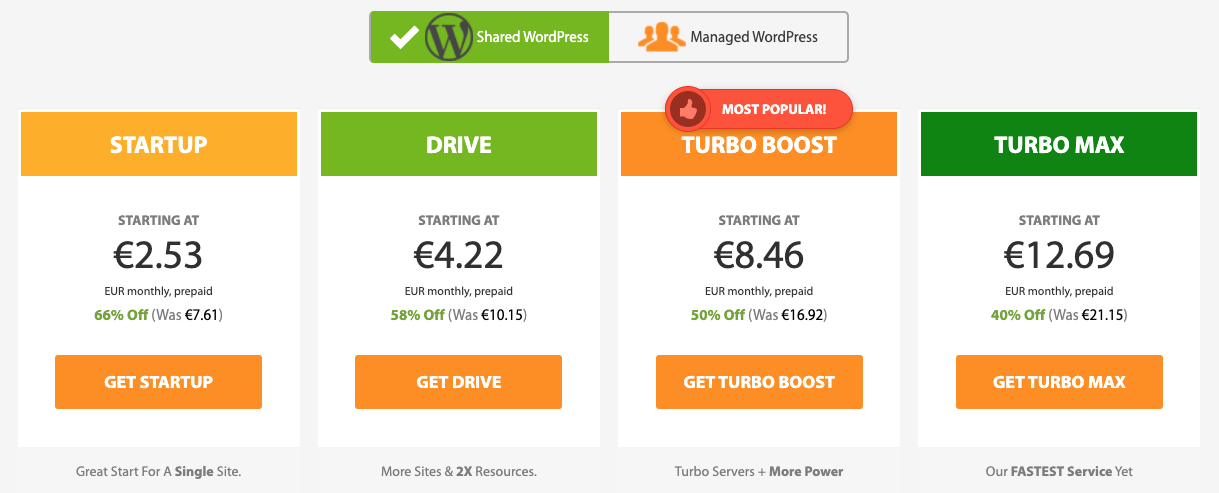 All plans support PHP and Python script languages and have a huge bundle of features like CMS integration with the 1-click installer, Cloudflare CDN, Site Accelerator, Unlimited resources, A2 optimizer, etc.
The support channels are live chat, phone call, email, ticketing option.
Offer: A2Hosting Discount Code – 51% Off
More coupons:
Shared Hosting: From $1.98/m – 67% off with discount code: SAVEBIG
Fully Managed WordPress Hosting: From $8.74 – 67% off with discount code: SAVEBIG
Managed & Core VPS Servers: From $25.00 – 50% off with discount code: BLKVPS
Select SSD Dedicated Servers: From $96.50 – 50% off with discount code: 50DEDI
A2 now offers an "anytime" money-back guarantee.You'll still get a full refund within the first 30 days. But what if you're prepaying for three years to get the best deal (more on that later), and you're unhappy after the first year?
You can still ask for a refund and receive a prorated amount back for the remaining time (so the last two years of your deal).