Unbounce is the world's leading landing page and conversion platform. It helps you improve post-click ad conversion rates and launch more campaigns, faster. Using our Unbounce discount you will be able to land a great deal.
By eliminating the need to rely on developers, it empowers you to build and optimize custom landing pages, popups, and sticky bars that convert more visitors. Its analytics are pretty fantastic.
Unbounce is an amazing landing page builder because it gives you lots of flexibility in terms of moving elements around, and has the dynamic text replacement feature which is incredibly powerful and increases your ad quality score, conversions, ad rank, etc..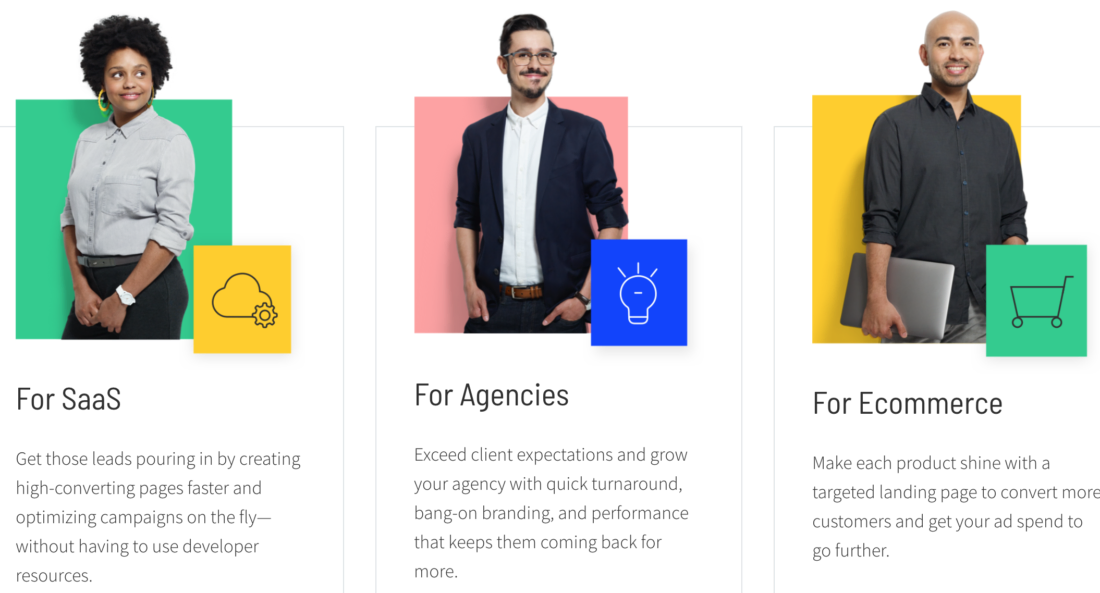 Unbounce Discount
We have an awesome Unbounce discount for our members. If you're activating the Unbounce deal you will be able to Get a 20% Unbounce discount on your first three months (or 20% off a full year).
Unbounce Tutorial
Here is a complete tutorial on how to create a high converting landing page using Unbounce:
Unbounce Testimonial
Unbounce has significantly improved customer's ability to generate leads through PPC campaigns. The Dynamic Text Replacement feature increased the relevancy of their pages, which led to a boost in the Google Ads Quality Score which means less money paid for clicks and more results.