Save on your purchase of WP Rocket using our Wprocket Discount.
What is WPRocket?
WPRocket is an easy to use caching plugin to speed up your WordPress site. WPRocket is recognized as the most powerful caching plugin by WordPress experts.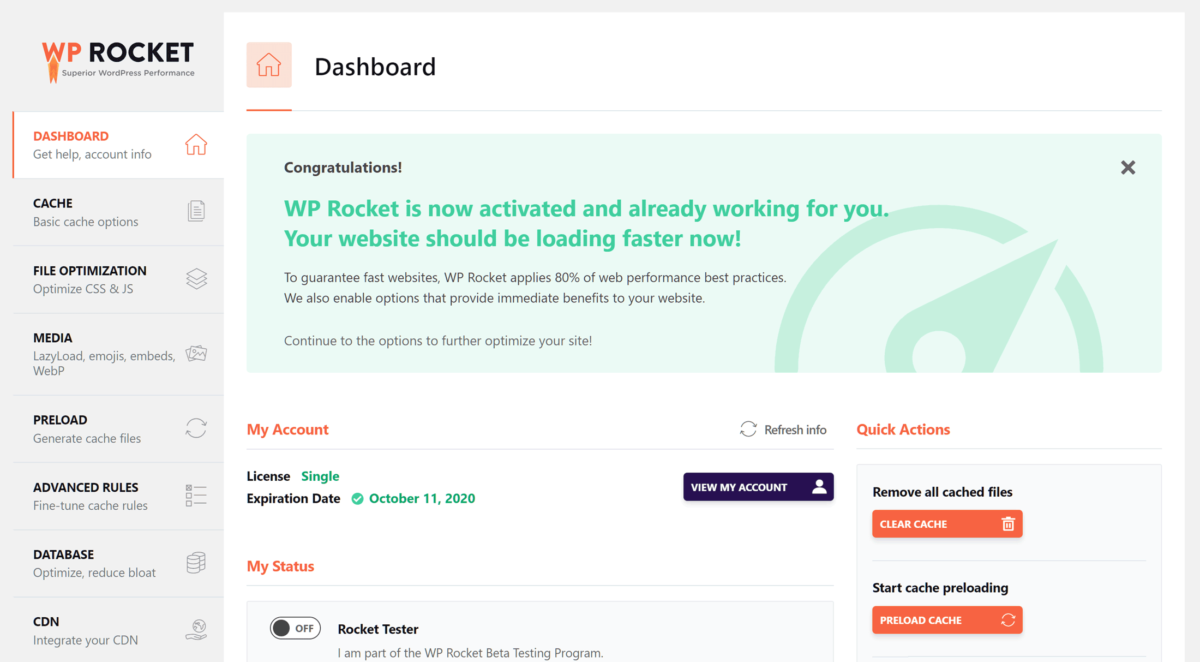 In addition to the plug-and-play factor, WP Rocket also comes with lots of helpful documentation, including video guides, to assist you in improving the loading times of your website further.
WP Rocket Pricing Plans
It is definitely worth the price. Simply activate WP Rocket on your site, and you should start seeing improved loading times.
WPRochet comes with 3 pricing plans:
Single: $49 for one year of support and updates covering use on one website.
Plus: $99 for one year of support and updates covering use on three websites.
Infinite: $249 for one year of support and updates covering use on an unlimited number of websites.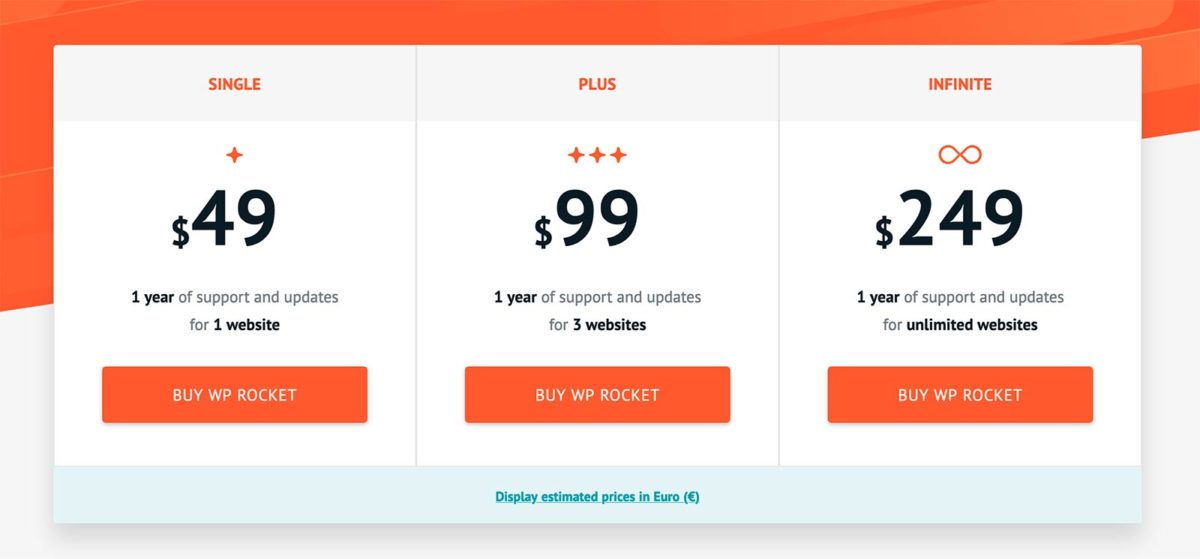 WPRocket Review
After 3 years of running WP Rocket, I can't recommend it enough. It is such a simple plugin to configure and use, and yet it is very powerful! I use it here on Monetize.info and on all other websites.
What I like the most is that comes with many settings already done for you and it's easy to tweak things making it friendly for both techies and non-techies.
WPRocket Money Back Guarantee
Regardless of what type of WordPress website you're managing, there's a good chance WP Rocket will help it to load faster. Thanks to the 14-day money-back guarantee, you can see what impact this plugin has on your site, risk-free.
WP-Rocket works well with other plugins from our performing optimization suite: Perfmatters and ShortPixel. If you need help to configure it give me a sign I will gladly help you for free.