Marketing constantly evolves. If you create any type of online content, you know how one Google algorithm update can really shake up your ranking on the SERPs (search engine results pages).
To stay ahead of the game, you and the brands you work for (or represent) need to keep current with the latest SEO trends.
A whopping 90% of surveyed marketers agree that staying up-to-date with digital trends and tools is a necessary component of marketing in our era.
Read on to learn more about the specific digital marketing trends you should follow to stay competitive as a content creator:
Transparency in Branding
Everyone loves a peek behind the curtain, and transparency is all about showing your users or readers a bit about what's going on behind the scenes.
If you're representing a company that manufactures shoes, for example, consider interviewing one of their designers to see how they come up with new designs. You could pair this with a fascinating video from the manufacturing facility.
Transparency doesn't have to be fancy, but it does have to be genuine.
As a content creator, this is an opportunity to get out from behind the desk and find a bit of human interaction. This is also an opportunity to be a true brand storyteller.
Here are some questions to ask yourself regarding transparency:
What's the most fascinating thing about my brand that most of its consumers don't know about?
Who works here? Who has an interesting story to tell?
What kind of story can I tell to demystify the brand?
How can I personalize the brand and convey information in a friendly and informative way?
Would my users be interested in knowing how my workplace or processes look like? This could be a great way of connecting with them.
What do your brand's innovators do to inspire themselves? What are their hobbies and passions?
Engage Your Audience and Implement Feedback
Audience engagement is still important, but it's very 2018. Now, we need to go one step further. Look at the trends in society: People value agency and choice in what they view and how they view it.
Viewers celebrate customizable features and choose-your-own-adventure narratives like Netflix's "Black Mirror: Bandersnatch."
This creates some wild but predictable expectations for content creators and marketers. people want brands to:
Act considerately and compassionately
Implement changes
From live chat functions to "liking" the responses of engaged users, you have to take the extra step to fulfill their needs. For content creators, this means evaluating your content using feedback, blog comments and social media interactions — and to thank and credit the users who help you evolve along the way.
As you engage, make sure to gather data. Figure out what types of users engage, convert to newsletter sign-ups, and click through to immediate sales.
Don't Just Include People — Invite Them
To get that level of engagement in the first place, you need to invite it. Inclusion's all the rage in marketing now.
From Gillette's ad confronting toxic masculinity to Nike's Pride collection, brands are following the money. Younger people want to feel included and invited.
There's also a story behind these successes. Nike's Pride Converse came out of an LGBTQ+ employee initiative. To the "woke" consumer, that means a lot more than a brand deciding to simply cater to the latest market. You can create an ad campaign featuring diversity, but going a step further is an invitation.
Once you've created that initiative, what's the outreach like?
Are you directly engaging with businesses run by communities of color?
The invitation is the next step, and the easiest way to accomplish this is to make sure your content creators reflect the community you serve.
Further, try working directly with any community you're trying to appeal to, whether that means finding out what kids really want in their next video game or taking action with your content in ways that benefit the communities you want to engage.
User-Generated Content
Another way to create content is to ask for it. Your brand's fans are likely an untapped source of content, but you have to solicit it from them.
Here are a few ways to do that:
Run a contest (with a disclosure that you can use the material fans send in)
Ask for opinions about your brand
Ask users to use a branded hashtag on social media to connect with your brand's community
User-generated content is about empowering your brand's community to help define it. This is a particularly easy way to generate images. Instead of using stock photos, you can get pictures of your fans talking about your brand and using your product or service.
User-generated content reinforces that active listening quality your brand's users need, too. Showing and distributing their content is one of the highest forms of active listening your brand can accomplish.
It's Time to Write Scripts for Video Content
If you're like many content writers, you're not all about embracing the video trend. You may feel more comfortable with the written word or behind the scenes. Not everyone's cut out to be a video star (and not everyone wants to spend hours at a time editing videos). However, there's still a place for you in video content creation.
Video content creators need scripts, and people who are stronger at written communication certainly have a role here. As a video content script writer, brevity is an asset. Distill the necessary information into friendly, concise lines to help the speaker best communicate that information to the viewer. Brand tone is still a consideration here too.
Are you reflecting the personality of the speaker and the brand they represent? If you can do that, this might be a lucrative avenue for you.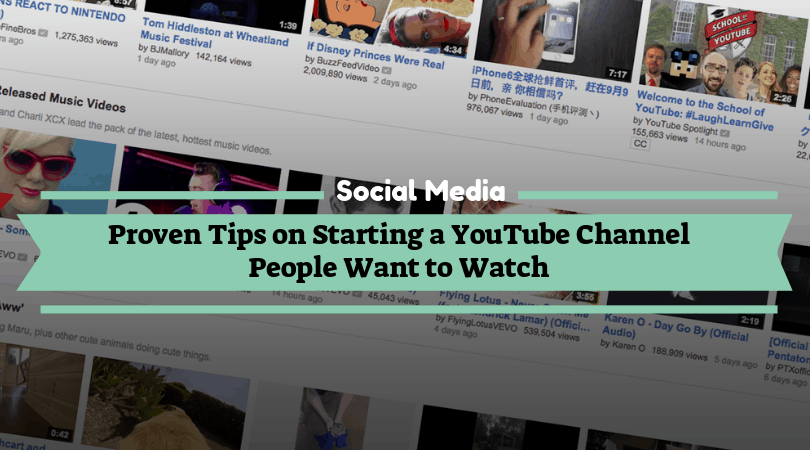 When videos are done, they live somewhere, such as YouTube or on a blog post. YouTube and blogs need SEO copy to help the brand get the most out of the video. If no one can find it, it's lost half its value. Video titles, descriptions, and tags are important components of publication.
If you're a fast transcriber, you can also transcribe videos and post the content (with an optimized introduction) with the video in a blog post. This will help users find the video via search engine, whether internal (on YouTube or Vimeo) or external (like Google). If you're ready to rock complete video content creation, now is your time.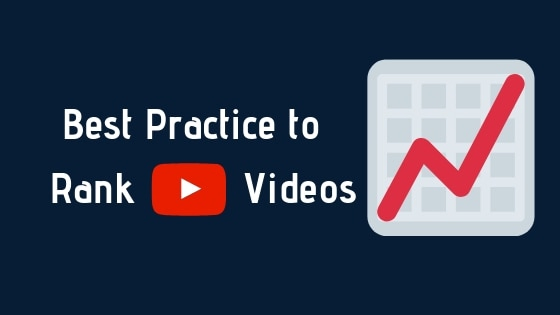 If you're not into fully producing videos, consider livestreaming instead. Segments of your audience expect real information in real time with livestreams — not necessarily something perfectly produced.
This format will allow you to be more candid and transparent with your audience, and you won't need to deal with post-production and the associated software. This is also a more budget-friendly option. You can livestream on sites like Facebook and Twitch, but it's best to stream where you already have an audience.
Invest in Multiple Content Formats
Beyond text and video, there's a lot you can do to reach your audience. Each format can support the other. Let's say you have a blog, a podcast, and a video channel. Each of these should link to the other, as well as your social media, and all of those should link to your website.
Here are some convincing facts about the value of podcast content:
Podcasts remain popular: 24% of Americans listen to them steadily rising rates.
Consumers age 25-54 consume content at a year over year increase of 7%.
Most podcast listeners hear five podcasts per week.
Above all, you can never go wrong with high-quality content. This content should be:
Informative
Updated as often as necessary
Useful
Engaging
Searchable and optimized
Conclusion
Lastly, don't forget to have a master plan for all of your content.
Whether you're in charge of your brand's content or creating steady streams of it for multiple clients, you need a solid plan about when each piece is due and how you'll promote it.
Keeping updated on digital marketing trends can do wonders for your content, so keep at it!