With practically everything turning towards a digital format, the number of e-commerce businesses has gone up substantially. Hence, today is the ideal time to get into the arena and make a name for yourself.
E-commerce has completely revolutionized the way people shop, and it's showing no signs of slowing down. In fact, people who traditionally leaned towards shopping through brick and mortar stores now prefer shopping online due to the wide variety of deals and offers available.
Still not convinced? Well, did you know retail e-commerce sales shot up to 2,842 billion US dollars in 2018? No just that, but e-commerce revenues can potentially go up to 3,453 billion US dollars this year.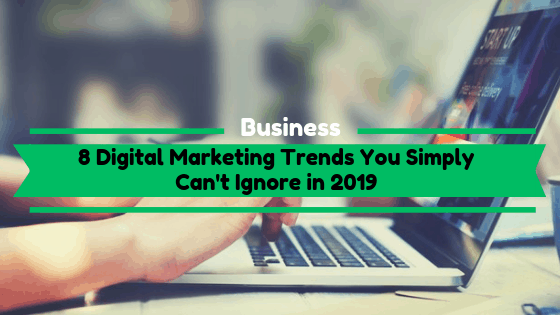 What does that mean? Just, that, anyone with an e-commerce website now has the chance to hit mark with the right strategies. Now, without further ado, here are nine brilliant e-commerce marketing strategies for 2019:
Analyze Your Current Position
Before you take any other steps, it's crucial to analyze where you stand right now.
For starters, look into your competitors and determine what works for them. Monitoring the competition one of the primary steps of every business decision-making process and it applies to e-commerce too.
The best competitor in your field should serve as a benchmark against whom you can measure yourself against. Figure out why exactly they're better and what your advantages and disadvantages are.
By knowing exactly where you stand, you can form a solid business strategy and have the relevant data to make informed decisions.
Make Your Website Easy-To-Use
Regardless of how top-notch your offerings are, if your website isn't easy to navigate and use, you'll see all your efforts going down the drain.
First things first, your site needs to be fast. Using managed hosting, like EuroVps, ensure your server isn't overloaded, your website doesn't slow down and become unresponsive. Not only does managed hosting reduce the financial risk of IT issues, it makes your site extremely easy to use and navigate.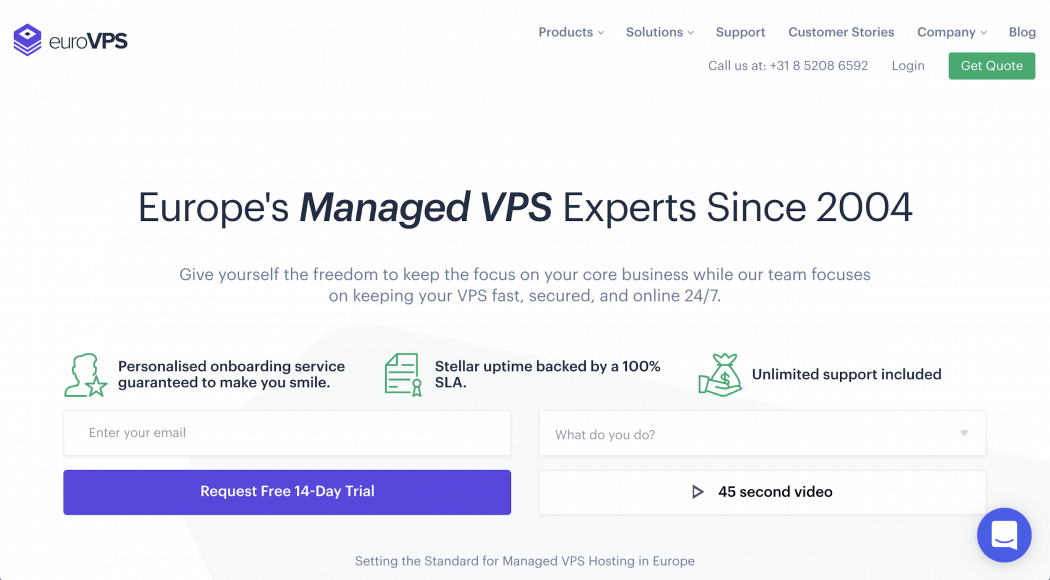 Everything you're offering on your site should be accessible to potential buyers. When you create a website, keep in mind that user-friendliness needs to be your topmost priority.
This isn't just limited to your website's navigation, but involves other aesthetic aspects too. You should opt for a color palette that's aesthetically-pleasing and doesn't consist of too many colors. Your chosen theme and layout should be consistent across different pages to emphasise coherence.
Additionally, each of your webpages needs to have a menu where visitors can easily go to another product category. The menu should link to all other categories to enable ease of access.
Content Marketing
With everything so fast-paced it's easy to forget that content marketing isn't exactly a very old concept. Just a few years back content wasn't really considered a priority by marketers. In fact, content was mostly added as a bonus aspect rather than one that was considered essential; something that was only added if you had time away from your other responsibilities.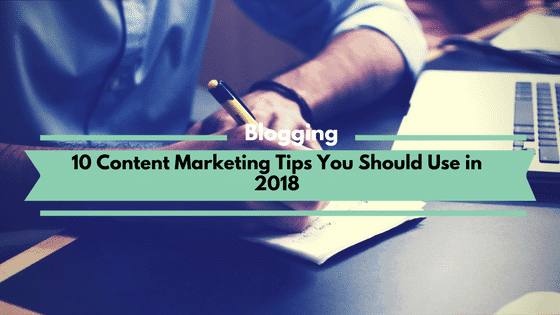 Today, it's in a league of its own. Marketing now focuses on the consumer's perspective, with the top brands realizing that success lies in handed over the mic to your customers to initiate two-way conversations and form relationships.
Content marketing allows e-commerce businesses to increase engagement with their customers, share information, and, ultimately, sell products. The trend is only going to go upwards from here and, although it may not exactly seem like a new trend, its potential will grow exponentially.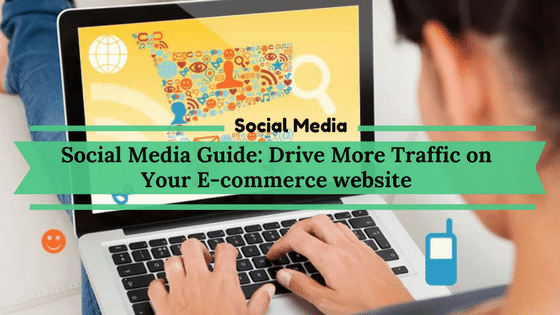 Social media, today, is a force to reckon with. It has become a crucial part of every business's marketing strategy and there's no ignoring its influence and potential.
Using social media tools in the right way can get you unmatchable exposure for your brand. Brand awareness is the best way to attract more customers to your e-commerce store.
Facebook and Instagram, for example, are two excellent platforms for e-commerce businesses to promote their products. On the other hand, a platform such as LinkedIn can help you build professional contacts and create brand awareness among a professional audience.
Keep your followers interested by posting visual content, such as videos and images, on your social media profiles regularly. Reply to comments made on your posts and join groups that allow you to interact with like-minded people. This will allow you to make connections, helping your business grow. You can, also, occasionally host competitions and giveaways to increase your likes and followers.
Voice Search
With the world evolving at such a rapid pace, you could be losing out big time if you don't keep up with the latest technological advancements.
Voice search is one of those advancements. Stemming from the trend where smartphones by Apple and Google introduces voice assistants as part of their operating systems, voice search is growing on popularity across all major digital platform providers, with these voice assistants being used mainly for search queries.
Recently, Google shed light on the fact that 20 percent of mobile queries today are voice-based, with the number very likely to grow by 2020. In fact, 40 percent of millennials now use voice assistants to make search queries before making a purchase.
Trends such as voice search are extremely crucial to keep up with if you want capture the most online audience. You could actually miss out on a huge chunk of sales if your e-commerce business doesn't stay up to date with these advancements.
Mobile Advertising
Mobile marketing is, by no means, a new concept. Marketers have been working on various mobile aspects, including responsive design, mobile site optimization, and mobile apps, since a few years now. In line with that, mobile advertising is not new either.
However, it's definitely time to start investing more into pay-per-click marketing due to the potential it offers. In fact, there are now more than 1.2 billion mobile users worldwide and more than half of all PPC conversions come through mobile devices. These numbers are only going to increase so it's time to cash in on the trend.
Invest in SEO
Is there any marketing post complete without a section devoted to SEO?
SEO, or search engine optimization, rank your e-commerce website organically on search engines like Google. Due to their importance, SEO and retargeting are two aspects that simply cannot be ignored.
Simply put, if potential buyers aren't able to find out website on the first page of Google's search results, you're not making sales. SEO prevents that problem by ensuring your website attains visibility on search engines.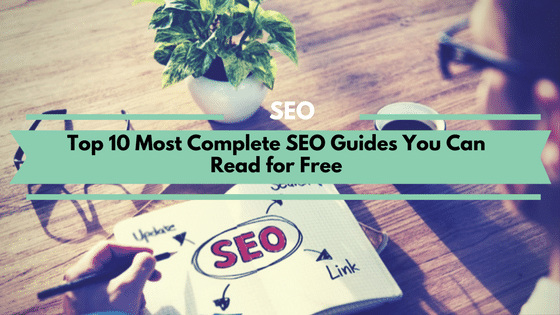 To optimize your website to increase its visibility, you need to research and determine the right keywords and incorporate those into your content. Add Meta Descriptions and Titles to your web pages with these keywords. Apart from that, your website should also have, both, on-page and off-page optimization to ensure it's search engine friendly.
SEO is the only way by which your website can be ranked on Google. Hence, it needs to be a priority for e-commerce websites.
Focus on Repeat Visits
Customers rarely make a purchase when they visit your e-commerce site for the first time. Keeping that in mind, it's important to focus on retargeting ads directed towards return visitors by adding a code called pixel to your site.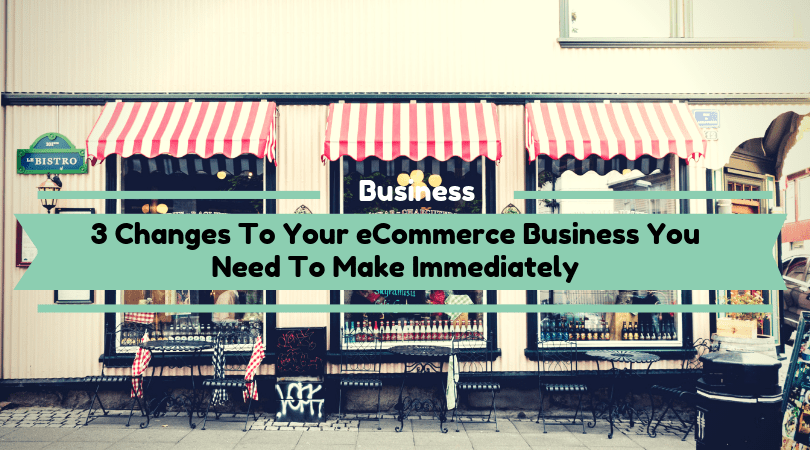 The code is pretty useful since it tracks everything from who visited your site, what they purchased or viewed, and even what they put in their cart and didn't end up buying. This also allows you to focus on your cart abandonment rate and determine why you aren't making a sale despite being so close.
Once you've got the relevant information, you can use Google or Facebook to run retargeting ads as a reminder for your brand and the products the potential customer almost bought.
Automate Your Email Marketing
Newsletters are great and they should definitely be a part of your marketing strategy.
Do you know what's better, though? Email marketing.
Sending out emails that are planned and targeted and have a compelling call to action is crucial to your marketing strategy.
An example of email marketing gold is a sequence for abandoned cart emails. There is a huge variety of email marketing services that allow you to set up a schedule and attain those lost sales. You can also take a salesman approach and set up a sequence that highlights your best-selling products.
Conclusion
With every business competing at a global level, the competition is as cut-throat as ever. A well-defined strategy can bring you a step closer to your end goal and come out on top. Follow these nine e-commerce marketing strategies to grow your business to new levels in 2019!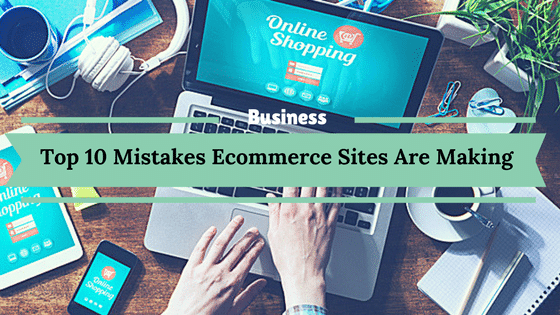 Have you tried any of these strategies before?
Or do you have any other strategies of your own?
Let us know in the comments below!