After several UPs and DOWNs of the cryptocurrency market, we see more stable and rising demand, so it's time for an Ethereum price prediction for 2021.
1. What is Ethereum?
At its simplest, Ethereum is an open software platform based on blockchain technology that enables developers to build and deploy decentralized financial applications (DeFi).
The vision is that Ethereum will allow the same performance to individuals everywhere around the world, letting them compete to supply services in addition to this infrastructure.
In a nutshell:  Ethereum is a  decentralized platform that runs smart contracts: applications that run exactly as programmed without any possibility of downtime, censorship, fraud, or third-party interference.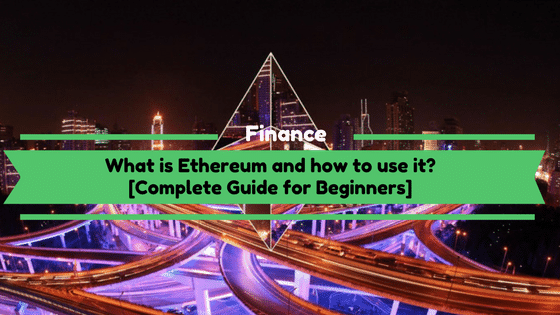 If you want to learn more about Ethereum, check our guide: What is Ethereum.
A single Ether's price is so volatile that it can lose 25% of its value one day, only to regain it in the next. But there was a lot of volatility in the last few weeks, with Ethereum going to as low as $1100 and back to $1770.  Also, Ethereum is our top cryptocurrency in 2021.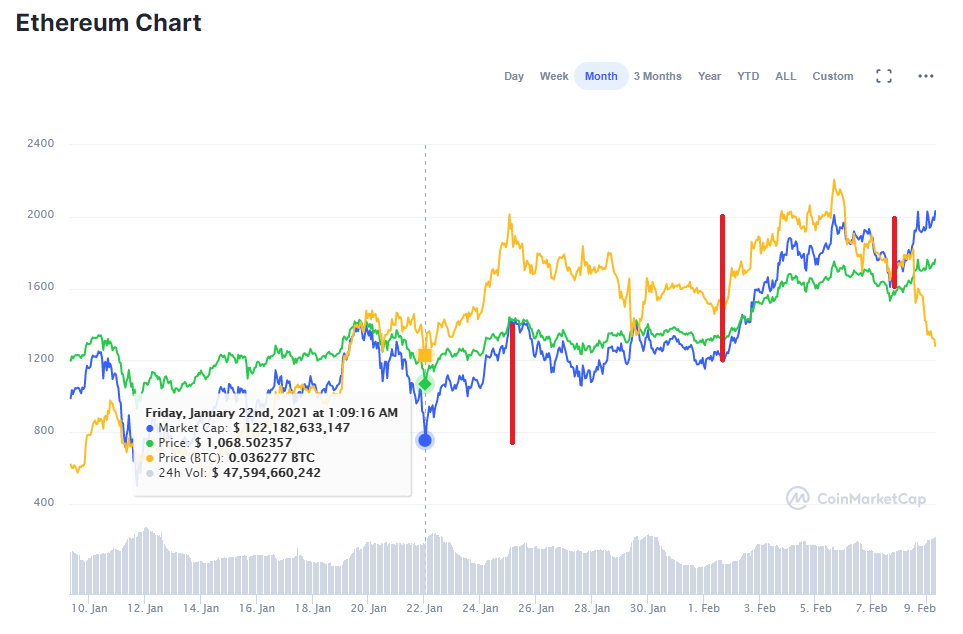 At the moment of writing, the price is at $1762.90 and has grown steadily for the last couple of days, most probably because the cryptocurrency market has grown after several tweets of Elon Musk.
In a hurry?
I expect the price of  Ether (ETH) to rise even more in the coming months and go over its all-time high of $1762.  In my opinion, ETH at $3000 per coin is not impossible by December 2021.
2. Top Ethereum price predictions for 2021
2.1. Ethereum price will be over $2000 by the end of 2021
Wallet Investor has an optimistic view, claiming that Ethereum will go beyond $2,000 sometime during the next 12 months and be above $4,000 in five years.
2.2 Ethereum Price will be between $1100 and $1650 by the end of 2021
TradingBeasts, for example, expects Ethereum price to reach a maximum of $1,628 by the end of Q1 2021, or in case the price drops – they expect it to sink to $1,107. Of course, if that means that Ethereum's new bottom lies above $1,000, that is a perfect sign for the coin's future.
2.3. Ethereum price may reach $4000 by the end of 2021
Some predictions are even more optimistic than this, claiming that ETH could hit $2,000 by early summer and potentially $4,000 by the end of the year. This could happen if the coin ends up acting out Bitcoin's pattern, although it is unlikely to mirror BTC so closely.
Still, anything can happen in crypto, as we have seen time and time again, so no possibilities should be excluded – especially with Ethereum 2.0 on the way.
3. Monetize.info Analysis: Ether at $3000
Ethereum blockchain is the baseline of the recent DeFi (decentralized finance) apps growth. Cryptocurrencies like Uniswap, SushiSwap, Aave, and several others are gathering a more extensive adoption.
The Chicago Mercantile Exchange (CME) new ether futures contract is launching this month. Many believe it will push even more institutional investors into Ether after taking positions in bitcoin in 2020.
Also, the update to ETH2 will happen sometime at the end of 2021, and the beginning of 2021 brings more scalability and new features to the ETH blockchain. One of the most important, in my opinion, is replacing the PoW (Proof of Work – mining) with PoS (Proof of Stake).
The Ethereum price has risen more than four times in less than three months (Nov 2020 – Feb 9, 2021).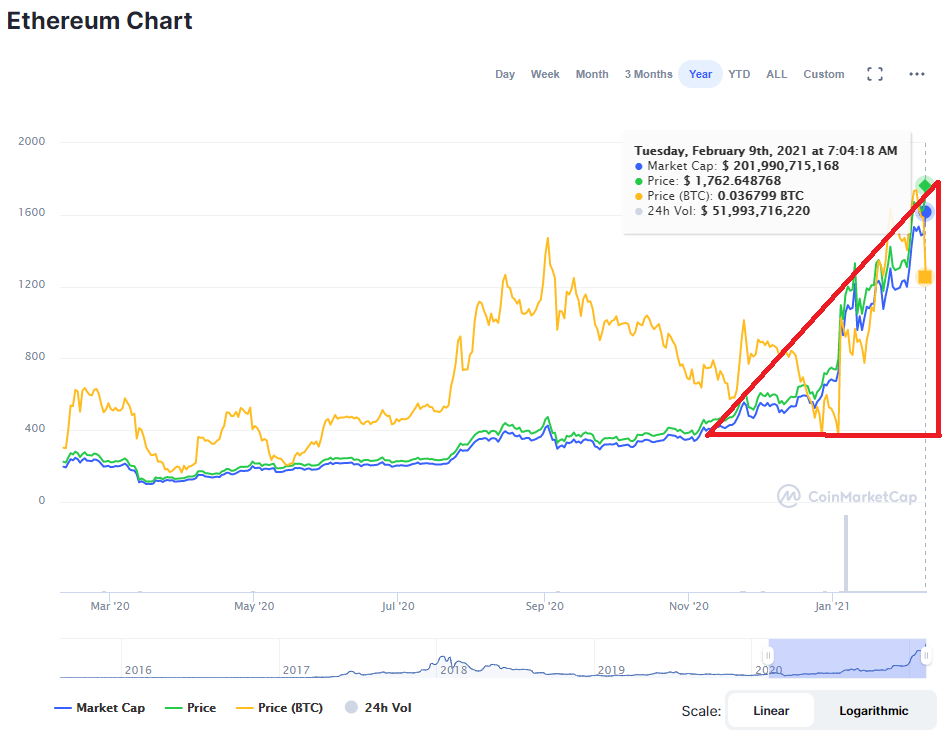 However, there are still some downsides on the horizon. An abrupt correction of the cryptocurrency market created by a global economic crisis could happen. Fortunately, cryptocurrencies have been started to be seen as ways to preserve value and fight the fiat economy's inflation but yet we have to see how the market will react.
If we consider all the said above, I think it's safe to say that Ethereum has a great potential to grow in 2021, and it is regarded as a much safer cryptocurrency than most of the newcomers that took the crypto market by storm.
Our ETH price prediction for 2021 is $3000, but we can see Etherem as low as $1500 or as high as $4000.
4. Ethereurm own struggles
After these two optimistic analysis, we should also note that Ether, the cryptocurrency, still has some significant hurdles to overcome before saying that it is here to stay.
4.1 Technology
At the moment, the Ethereum blockchain started to show its issues. In my opinion, the most important is the high transaction fee, which is high compared to its new competitors like Polkadot, or old ones like XRP or Stellar.
4.2 Scalability
When we are talking about scalability, our primary concern is whether the increased number of users will adversely affect the transaction time or not. Simply put, when more people use the technology, there are more transactions up for registering and putting down in the ledger.
Ether might have several differences to Bitcoin, yet it still runs on blockchain technology. This means that the same problems that all current blockchain technologies face plague it, too, mainly scalability.
4.3 Losing exposure
Another issue with Ether is the possibility of cloning technology. After all, any company can start its blockchain-based cryptocurrency tomorrow.
The only thing conferring value on any currency is the consensus of the community using the said currency.
Besides the different technology, Ethereum got noticed as being Bitcoin's closest competitor.
If we analyze the charts further, we will see some other players have substantial growth in 2021, like Polkadot, and Ripple which, even that it is under SEC investigation it still holds strong its price point.
5. How to make money with Ether
As we predicted, there is a good chance that the Ethereum price will increase over time, and there are several ways you could profit from that. There are three main ways to make money with Ether (ETH):
buy Ether and sell it later for a profit
mine Ether using your GPU
5.1 How to buy Ether
If you want to own Ether, you need first to open an Ether wallet. The safest option is having a hardware wallet like Ledger. If you don't want to spend 70 euros on that, you can always use a desktop wallet.
Another option is to use a web wallet, which is less secure but the fastest way to use and store your Ether. My favorite is the good, old BlockChain.info, which supports now BitCoin, Bitcoin Cash, and of course, Ether.
One nice feature is the exchange integration of ShapeShift, which allows you to easily convert through these crypto coins inside your wallet. Several crypto-currency exchanges can sell you Ether for Bitcoin, LiteCoin, or plain old Cash. To name a few: CoinBase, Binance, Bittrex, Kraken, Changelly.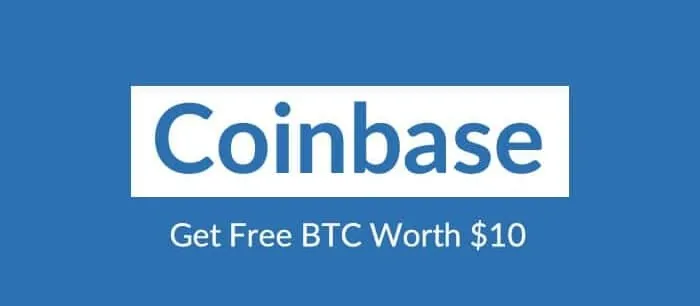 After you get your Ether, make sure you store it safely and watch the price evolution and sell it for cash or another cryptocurrency when you're happy with the profit.
5.2 How to trade Ether
If you don't want to own Ether, you can still make money from its price evolution by trading it using a broker like eToro or Plus500. You need to open an account with a broker, fund it, and then purchase Ether and sell the position when you're comfortable with your return. Our favorite broker is eToro.com.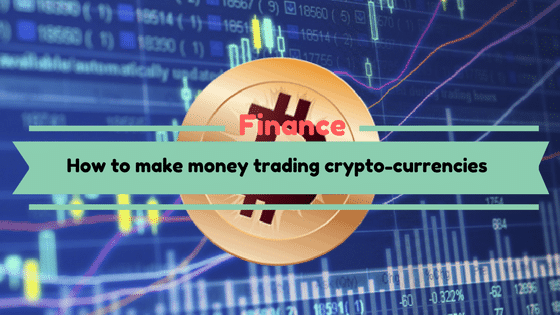 Vote the price of ETH in 2021
Ok, so you've read our prediction. It's your time now. Vote which price from the list below you think will be the most accurate at the end of 2021. You can leave your prediction in the comments form and we will organize a raffle with a prize in ETH!
[Poll] ETH Price Prediction on Dec 31, 2021
Conclusion on Ethereum Price Prediction for 2021
The optimists believe that Ether should experience a positive increase in a coming couple of years, letting it pass Bitcoin on the way. Nevertheless, space is fraught with problems that don't have an easy fix. And some skeptics worry about what these problems could mean for the cryptocurrency world.
Naturally, making Ethereum price predictions for 2021 is not an easy feat. And any forecast is liable to overlook a thing or two. Please share your opinions with us in the comments below, and feel free to ask any questions you might have.