Years ago, I heard the news that a computer had won a match against the world chess champion, Garry Kasparov.
It got me thinking about how interesting, yet scary, it was to consider the ways that computers were getting better and better at performing various tasks that could previously only be done by humans. This happened back in 1996 with Deep Blue, a chess-playing computer developed by IBM.
Since that time, I always kept an eye out for news relating to artificial intelligence, although it had never been my primary interest. An important part of my work is keeping up with trends and what the major technology companies are planning for the future.
Looking Ahead to the Future
The figure below highlights various digital marketing and social media activities and the ways that they will likely change in the future because of the potential applications of artificial intelligence.
Please note that the descriptions in the column marked "in the future" are not based on fact, but rather on my own predictions as to the ways these activities could develop.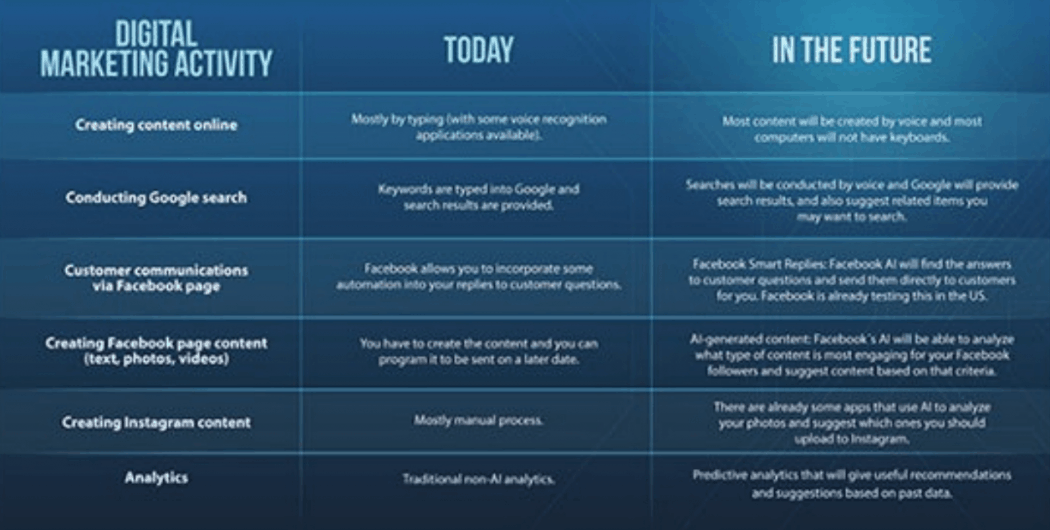 For instance, when you create content online today, it is often a manual process. In the future, however, AI will likely be able to recommend content for you to post to your Facebook or Instagram account based on your past data so that all you would need to do is approve it for publication.
These are hypothetical scenarios, but I could easily envision them happening in the future across the various aspects of digital marketing.
After researching AI's potential impacts on digital marketing and social media, I began looking into other sectors and noticed that AI is already drastically affecting nearly every industry, and many of our day-to-day activities as well.
Many of these changes are positive, but we will also be faced with new challenges as these technologies continue to develop. For this reason, it is important for society to be proactive in adapting to the changes that AI will bring.
How AI Can Change Digital Marketing?
The development of artificial intelligence will drastically change the way companies market their services and products to consumers. According to a survey of 3,500 global marketing leaders conducted by Salesforce Research, 51 percent are using or expect to use artificial intelligence during the period of 2017 to 2019.
These results are highlighted in Salesforce's fourth annual "State of Marketing" report. The same survey revealed that 64 percent of marketing leaders who use AI report that it has substantially improved their overall marketing efficiency.
It is worth mentioning that the AI tools they have access to now is nothing compared to those that will be available in the near future. Therefore, I see that percentage only increasing over time.
The report also lists the three most challenging obstacles faced by marketing leaders in the employment of AI strategies. These obstacles are budgetary constraints, privacy concerns, and the need to store data in separate systems.
AI is also starting to play a more important role in paid advertising. Both Google and Facebook have already applied a lot of AI features to their paid advertising platforms.
According to a study conducted by Juniper Research, "nearly 75 percent of all delivered digital ads will use artificial intelligence as a means of user targeting in 2022."
This essentially means that the future of paid advertising will be heavily dependent on AI. Here are just a few of the ways that artificial intelligence will change the landscape of marketing forever: •
Chatbots
Small to medium-sized companies will begin to build their marketing funnels (or purchasing funnels, which showcase a customer's journey toward the purchasing of a product or service) around information derived from intelligent chatbots.
These chatbots will be able to provide product information to customers, which will enable them to personalize the products and services they purchase.
Soon, the information gathered from this process will help companies to create effective and personalized marketing funnels and sales processes.
SEO (Search Engine Optimization)
Voice search technologies are growing rapidly. As these tools become increasingly better at processing language in a more natural way, more users will turn to voice searches over traditional typed search queries. This will change the way that keywords are used, as people express themselves differently when communicating verbally instead of in written form.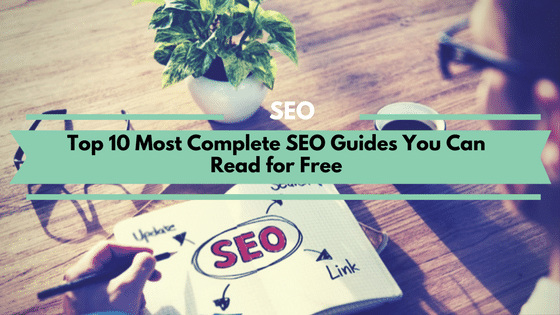 Predictive Searches
One of the goals of the Google search engine is to be able to predict what kinds of searches you may want to do, suggesting results in advance. Thanks to machine learning, the Google Assistant tool, a kind of bot, can observe what you search and suggest potential searches for the future based on your results.
Intelligent AI Tools
Every major tool for online marketers today applies some kind of AI element. Personally, I use Quill Engage, derived from Google Analytics, which sends me personalized reports on the performance of my website, explaining the results in simple terms and providing suggestions for improvement.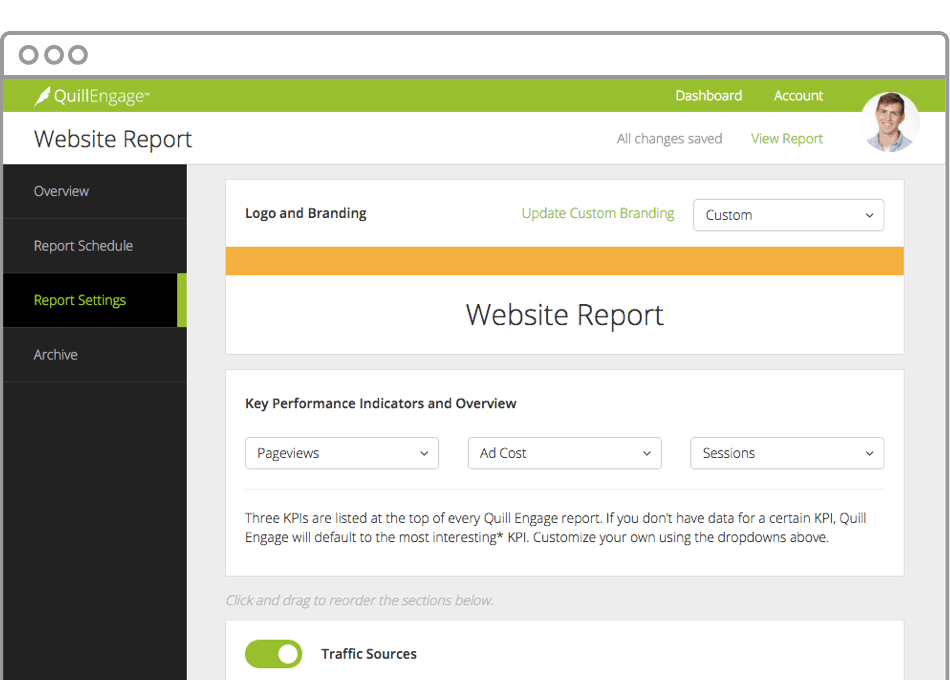 These kinds of tools can help entrepreneurs to save time and money. These are just a few of the ways that AI technologies will change the way we do marketing, but there are many others.
By my best estimates, all aspects of marketing will involve some form of artificial intelligence within the next few years, so the first to adopt these tools and use them well will get ahead.
Common AI Apps for Digital Marketing
Here are some of the interesting tools that can leverage AI to be used for your everyday workflow, especially if you perform any kind of digital marketing tasks.
These tools represent just a few of the ones available right now and there are new resources being released every day. First, we'll take a look at some of the groundbreaking and innovative companies and apps that use AI-powered technologies to help users create better video content.
Why is this so important?
According to the Cisco Visual Networking Index, video traffic will account for up to 82 percent of all consumer Internet traffic by the year 2021. Also, there are already a multitude of powerful tools and providers employing AI that can help you design better videos, and the amount of these will undoubtedly increase.
Although there are many more than could fit in the list below, here are some of the most noteworthy AI-powered resources for video content: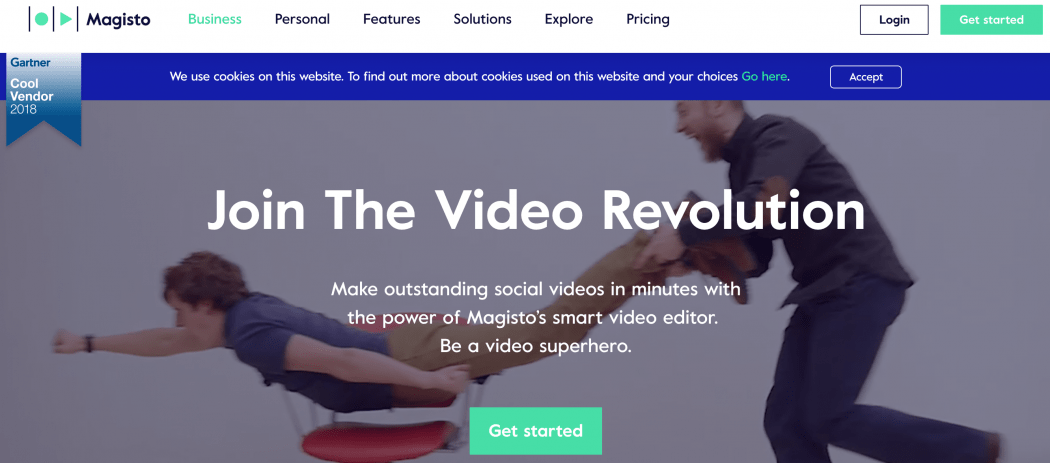 Run by a company based out of Israel, this video editing software can be used to upload videos and photos, which are then analyzed by artificial intelligence programs to provide suggestions.
According to their website, Magisto's algorithms use three kinds of analyses: visual, auditory and storytelling. This software is available for business users and casual content creators on their website at www.magisto.com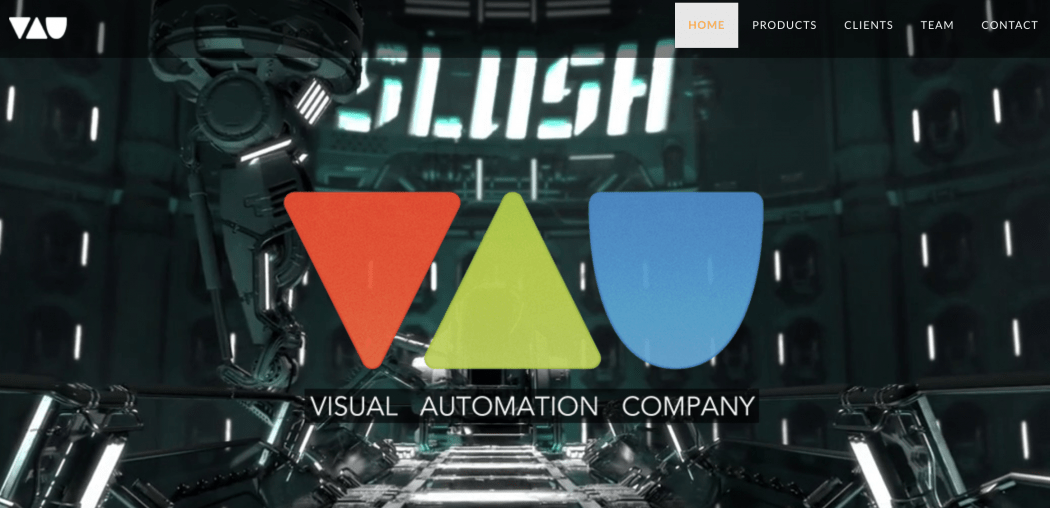 This Finnish video company combines automation and artificial intelligence to put together video content that is both personalized and dynamic. Visit their website at https://vau.company to learn more.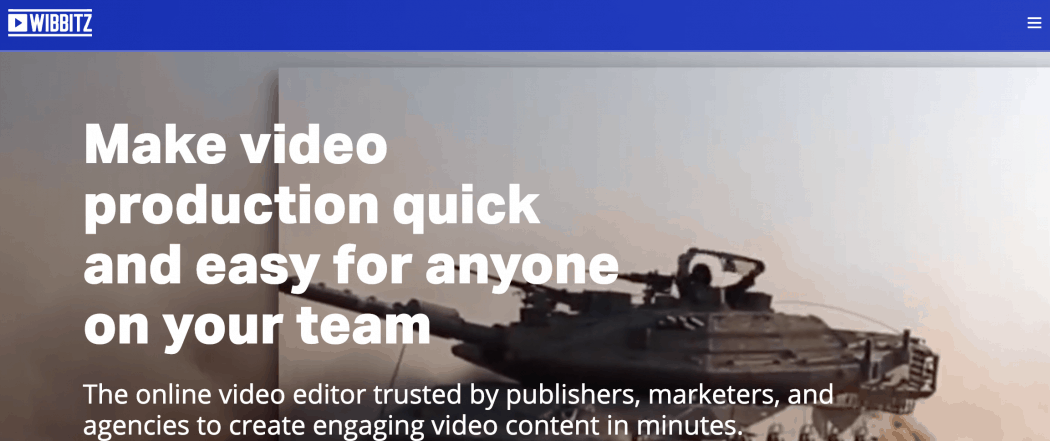 The Wibbitz service is targeted toward publishers and advertisers, helping them to create video content from text. It is primarily useful for designing video news stories. To find out more, visit their website at www.wibbitz.com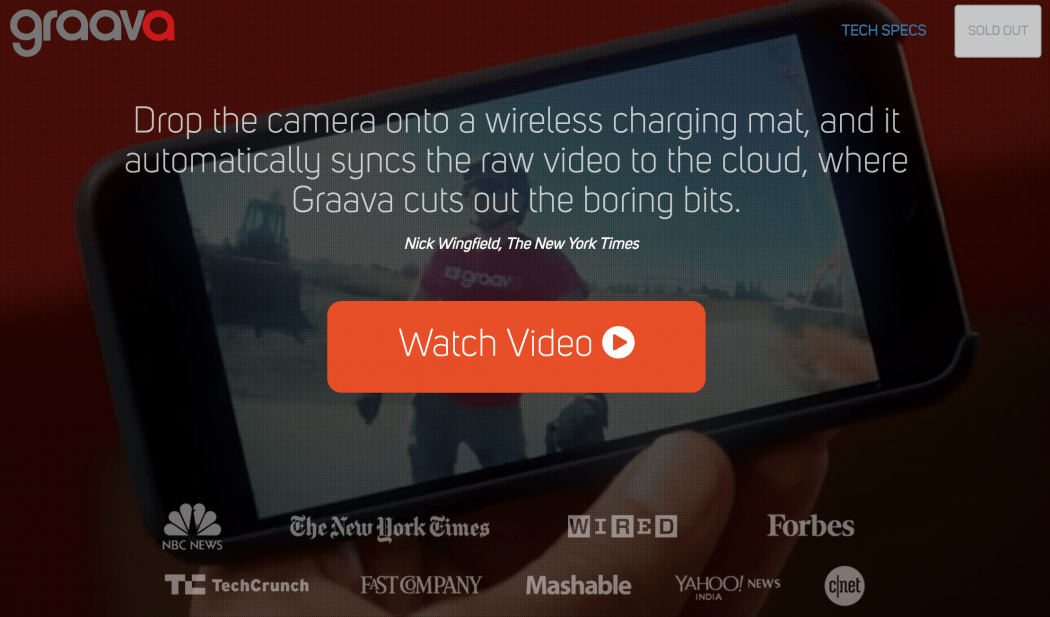 Designed for action filming, this self-editing camera uses computer-based vision and artificial intelligence to optimize content by removing elements that are uninteresting or unclear. Visit their website at http://graava.camera

This product is marketed as a personalized robot cameraman. Learn more by visiting their website at www.soloshot.com
It is also worth mentioning that Google has recently launched an AIpowered camera known as Clips, which in addition to taking traditional photographs, can record video clips of up to 7 seconds long. It also has the ability to remain on continuously, recognize the faces of users and their friends, and use machine learning to take pictures at appropriate times. This software can also learn to take better photos and clips over time.
There are some who fear that these cameras might share their private photos with Google, but the company has released assurances that all pictures and videos taken with Clips will stay within the camera itself.
This technology is representative of the newest kinds of photo and video software, which do not require the user to decide when to create content but instead can stay on all the time and use AI to determine which moments should be captured on film or video.
In the future we'll likely see the majority of video content creation, as well as editing and marketing related tasks, implementing artificial intelligence for better results.
However, the use of these same tools will require us to be aware of potential impacts on consumer privacy as well. Text and Speech-based Applications for AI Some of the text and speech-based applications available on the market today are powered by artificial intelligence.
Although this may feel like a novelty now, in the future there will likely be many more programs and devices that will allow us to quickly and easily translate text between languages or convert text to speech and speech to text.
AI Technologies Available to You
Below are two of these incredible technologies that are already available:
Microsoft Translator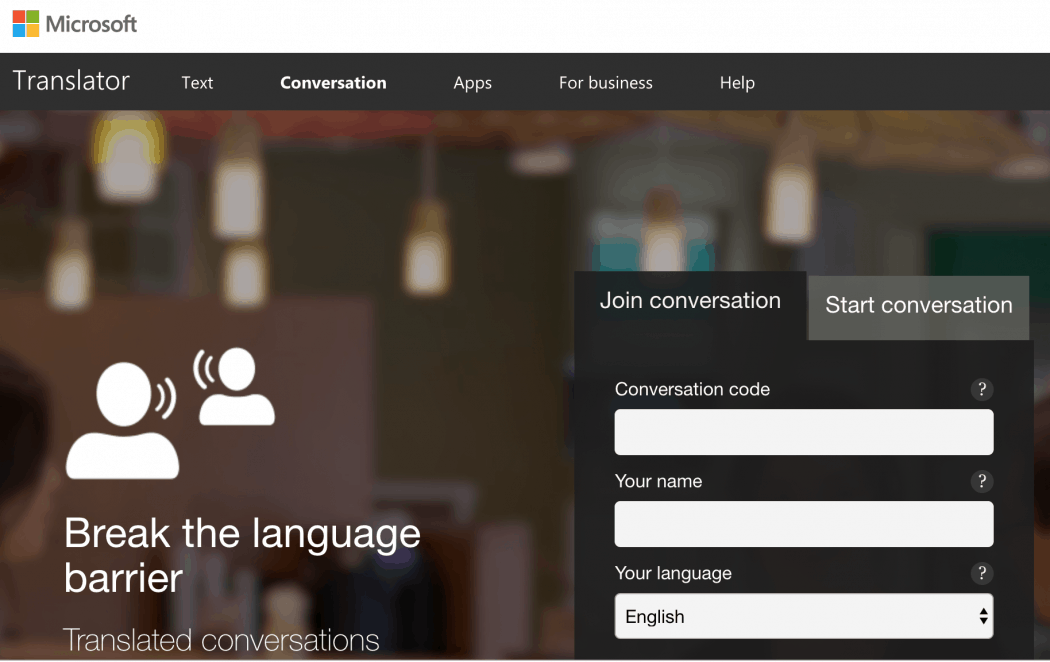 This is one of the most accurate translation programs powered by artificial intelligence neural networks, providing extremely high quality translated texts. In my own tests with this software, I used it to translate content from English to Spanish, seeing only occasional and minor style errors in the results.
Microsoft Translator is even available as a preloaded app on some smartphones, including Huawei's Mate 10. Visit https://translator.microsoft.com/neural to learn more.
Google Voice Typing
This is one of my favorite tools when I want to transcribe a video or create text quickly. This tool works with Google Docs (available at docs.google.com) and recognizes an impressive 119 different languages.
Although I speak English with an accent, this program does a great job writing out the text correctly. Several of my friends who use the software in different languages have also found this to be true.
In the figure below, you'll see a short overview on how to begin using Google voice typing, by opening a new document in Google Docs, selecting Tools and then Voice typing.
The microphone that appears on the left will then allow you to initiate the voice typing feature. According to research conducted at Stanford University, voice typing can be up to three times faster than traditional keyboard transcription.
This may eventually lead to keyboards being phased out from some devices in the future. For this reason, it is a good idea to start getting familiarized with these kinds of free tools that can help you to generate text more quickly and efficiently.
Conclusion
Using AI's digital marketing strategies will help brands deliver better customer experience and engage in more effective marketing. It will also ensure faster problem solving for consumers.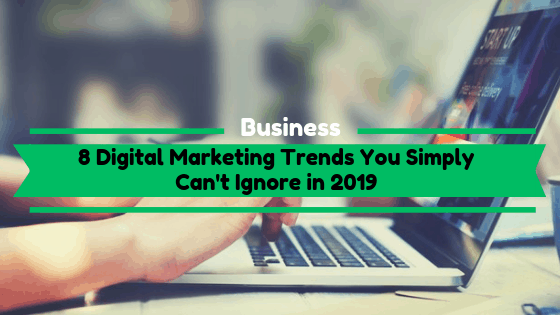 Whether you're an entrepreneur interested in starting your own business or just want to make yourself more valuable in the job you currently have, look at how you can adequately prepare for the way it's changed by AI and in Question is asked.
If you've benefited from using AI technology in one of your digital marketing efforts, share your experiences with us in the comments below.