SEO is important for every single business that needs an online presence. Now, let's break it down: since each business requires an online presence these days, SEO is important for every single business. So there are a lot of SEO clients that want your services. Period.
Every business owner knows that. Still, Search Engine Optimization (SEO) is one of the most misunderstood concepts in marketing. Many businesses try and fail. It doesn't take them too long before they realize: it's smarter to leave this task to the experts.
Why do businesses invest in SEO? Because it works, it's cost-effective, and most of the owners either don't know how or don't have the time to do it. That's great—more work for you!
You know there's work for SEO experts out there. The only problem is, how do you get it? How do you find the clients who set reasonable expectations and offer higher rates? How do you prove you're better than those big-name SEO firms? Do you just wait for clients to find you? No. You're better than that.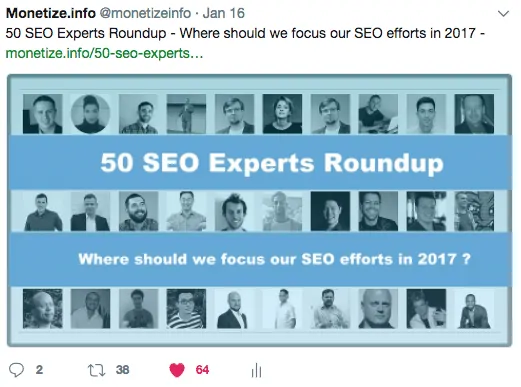 Is it about sending cold business introduction emails? That might help. However, your efforts won't stop there. We'll give you a step-by-step guide on how to find really good SEO clients and close the deal for each one.
Find a Niche to Target
Yes, an SEO expert can do the campaign for any business. You can just hire copywriters, from Assignment Masters, for example, give them the right keywords, and monitor the progress. However, you'll boost your chances to get clients if you focus on a particular niche. When you know a lot about the business whose online reputation you're trying to improve, your operation will be way more successful.
Let's say you're reaching out to a business that's providing pool cleaning services.
I've been working on several SEO campaigns so far, and all of them were highly effective.

I've been working on SEO campaigns for pool cleaning businesses before. I know a lot about your industry. Through the solutions I offer, we won't just target random keywords. We will give the audience the exact information they are looking for before they make the decision

.
What message sounds more convincing? Of course, it's the second one. When you're targeting a specific type of business with your services, you're practically eliminating the competition. This business owner will think, "Hey, this is not just any SEO writer contacting me. This person understands what I need."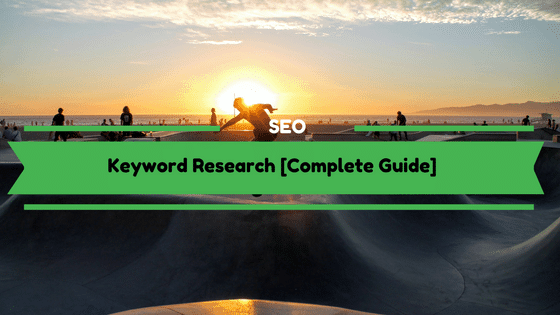 This has to be a credible offer, obviously. You can't expect people to trust your words. You'll need to get referrals from current and past customers. Provide links inside the message you pitch so that the potential client will take a look at the related work you have already accomplished.
Also, visit non-SEO events that are closely related to the industry you target. Let's take the pool cleaning business as an example again. You'll find out what problems these business owners are facing and what their clients would like to get by interacting with them face-to-face.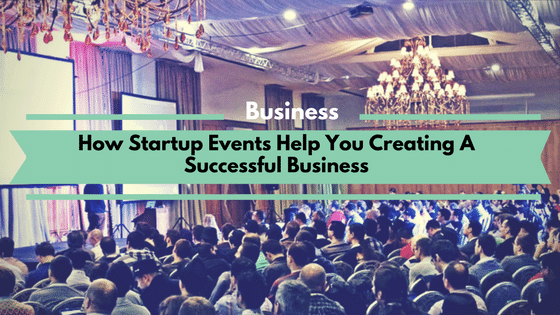 During these events, you can approach a potential client and make a direct offer of your SEO services. If you prove you can help their business get listed higher on Google results, you'll definitely have them in your circle of contacts. From there on, it's up to you to nurture the lead and close the deal.
Know Where to Find SEO Clients
Where do you find people online who need SEO services? Here's a strategy that works: search through the comments of relevant LinkedIn Pulse posts, Quora, TopGoldForum, DigitalPoint Forums, UKBusinessForums, and websites focused on SEO practices.
How exactly do you find clients?
Here's an example of searches that work:
site:forums.digitalpoint.com I need SEO

site:forums.digitalpoint.com recommend SEO agency
This is what you get in Google's results: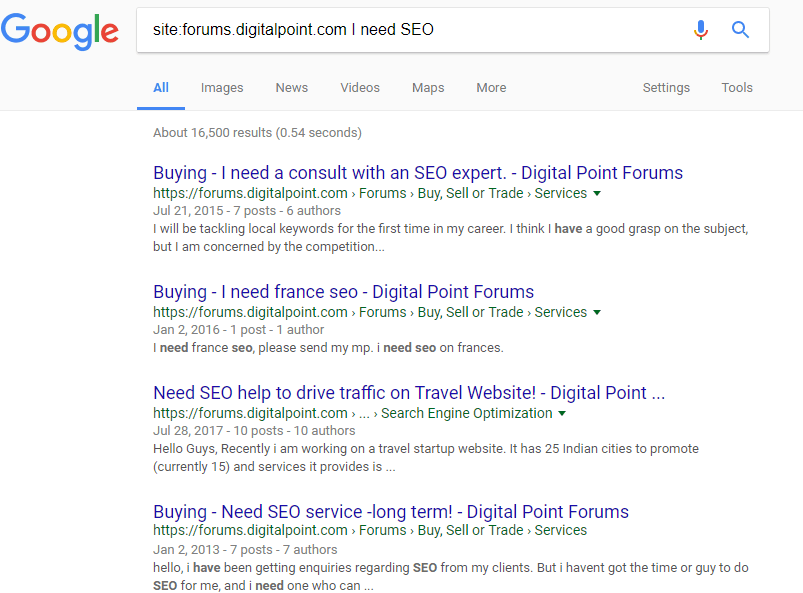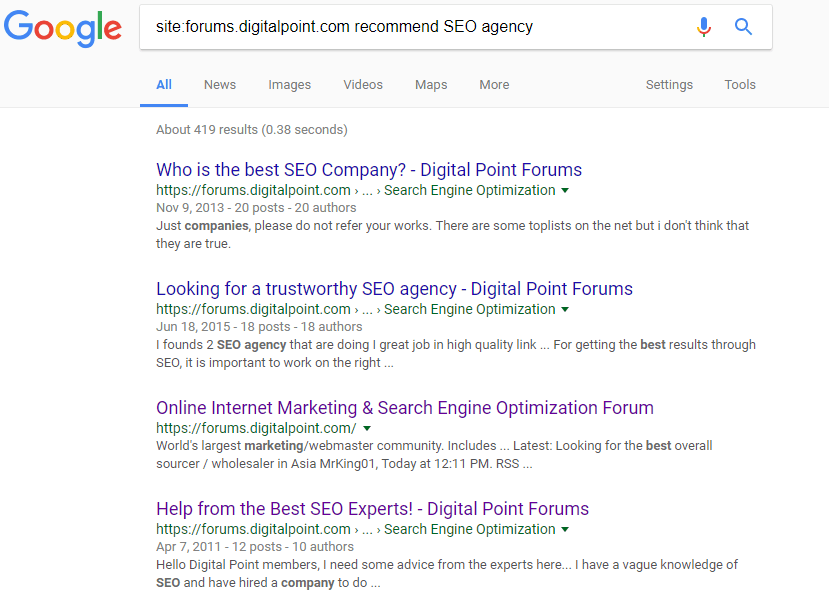 Through this method, you'll immediately find people who are looking for services you can offer. All you need to do is contact them. If they haven't provided content details, just answer the thread. They will probably check it and reach out if they are interested in your offer.
That's a good start.
Do Lead Gen with LinkedIn
When you're giving advice to clients who want to gain more prospects, what do you say? Turn to paid advertising. It's the perfect strategy that accompanies SEO. Well, it's time to consider taking your own advice. It's the ideal method for gaining exposure, creating more traffic, and attracting clients.
While SEO is a long-term strategy, paid to advertise doesn't have to be. The point is to get connected with your target audience. Once you get the exposure you're looking for, you can recognize the moment when your business can survive without the ads.
Let's start with the basics: sponsored content on LinkedIn. With this technique, you can raise awareness for your SEO business and build relationships with prospective clients. Through this method, you can directly engage with the followers and viewers of your LinkedIn page.
You can share news about your business, relevant industry articles, YouTube videos, and SlideShare presentations. When you pay to get your content sponsored, it will reach beyond the current followers of your page.
That method is pretty simple. The question is: how do you take it a step further? LinkedIn's Lead Gen Forms are the answer.  
What Are Lead Gen Forms?
This is an entirely free tool that works with your Sponsored Content operation. The point is to collect lead information. These forms come pre-filled with LinkedIn profile data. Thanks to them, members can send you their professional information with just a few clicks.
When a prospective client sees your sponsored content and they decide to contact you, you'll make it easy for them. It's like the ultimate call to action that logically follows your sponsored content.
When a user clicks on your ad, they will get an in-app form that already has information on their profile. All they need to do is confirm, and you'll receive that information. Through these forms, you're getting a record with people's names, emails, company names, job titles, locations, and more. That means you're making important connections that might turn into a collaboration if you play your cards right.  
The Lead Gen Forms are easy to set up. As always, LinkedIn does a good job at instructing you how to use its full potential.

Use an Automated Tool to Boost the Effectiveness of Lead Gen on LinkedIn
Paid advertising is great, but there's one problem with it: not everyone likes it. Although the ads are relevant, some people have learned to ignore them. In other words, you cannot limit your entire promotional efforts to sponsored content on LinkedIn.
You'll have to do things the old-fashioned way: by sending personalized invitations to potential connects.
Have you heard of LinkedIn Helper? It's a tool available as a Google Chrome extension and operates as an auto-emailing system that will send the invitations for you. You'll be reaching out to potential clients to offer your help and expertise just as you would usually do. The only difference is that the process will be automated.
You must be wondering: is it legal to use this kind of tool? Yes. LinkedIn Helper does not hack into its platform. It can only do the processes you would do manually.
How does that work? First, you'll create a message template. The tool will replace the variables (first name and last name) with the recipient's information. It will then collect message recipients for you, but you'll check the contacts before allowing the automated messages to be sent. You're in control of the whole process the entire time.
Use the Right Tone in the Messages
When you're contacting the representatives of different businesses to offer your services, you shouldn't sound like a sales agent. Instead of trying to sell a service right away, you need to build trust. When reaching out, invite these prospective clients to check out your website and read the free tips you've published. They should see your expertise.
Tell them to contact you if they have any questions. Only when you convince them that your services can make their business grow will they be ready to accept an offer. Before that moment, they will see you just like they see any other person who tries to contact them.
Nurturing Leads: Use Google Alerts
Making contact is not enough. What will you do from that point? Here is a simple tip: whenever you make initial contact with a potential client, set up a Google alert for the company. This means that whenever Google catalogs a web page or a piece of content that includes that company's name, you'll get a notification.
Why do you need that? The answer is simple: you'll stay informed about that business, and you'll keep discovering better reasons to reach out to them. You won't be sending a message just to follow up the previous one. You'll be making precise offers that can help that business improve its reputation on search engines.
How do you do this?
Go to Google Alerts. Type the name of the business. Click Create Alert. That's it.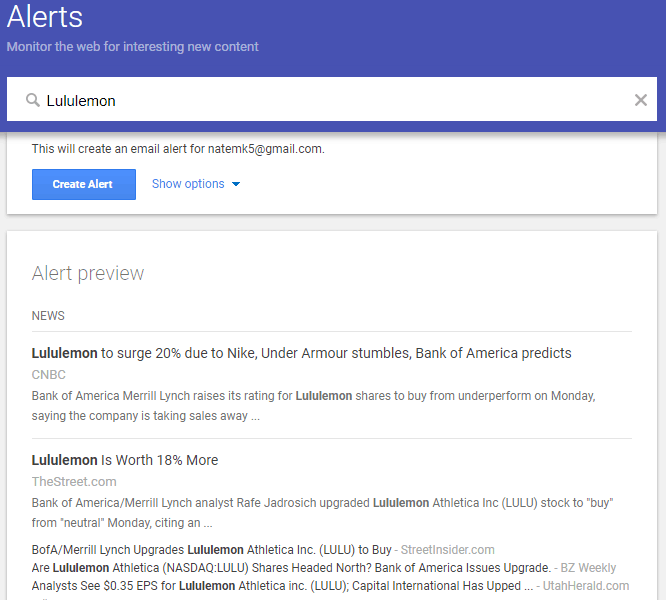 To make things more organized, set up a special folder in your inbox and name it Google Alerts. Direct all alerts to be sent there. If you want to get alerts about a well-established business, you'll be getting tons of them. You don't want your inbox to be suffocated. This way, you'll just check the folder whenever you're ready to commit to the process of cultivating leads.
So how exactly do you use these alerts?
Monitor the online reputation of the particular business. Whenever there's an important piece of content that mentions it, you can use it to shape your pitch to them.
Identify a moment that triggers a company's need for more SEO services. If, for example, you notice that the business has received funding or an investment, it means they have the budget to invest in a new type of promotion.
Keep taking notes. You won't be reaching out to the business whenever you see a new alert about it. Keep all your knowledge in one area which you can refer to. When you decide it's time to reach out, you'll have a nice collection of data to leverage your offer.
Give Them More than What They Pay For
When you have enough information about a business and you know you can craft a successful SEO campaign for it, why don't you prove it?
Offer a free site audit report for the business. In fact, provide one without waiting for their response. Just attach it to the message and make it really good. Along with the report, you'll provide quick, simple recommendations on how to improve their ranking.
Everyone is grateful to get free, targeted help. This won't be just a general guide they are reading on a blog. It will be something completely relevant to their unique situation. If the potential client likes what they see, they will probably request a specific offer for your SEO services.
Do you know what else you can give for free? Case studies. Whenever you're working on a successful campaign for a major business, turn it into a case study and feature it on your website.
When you're contacting prospects, invite them to check them out. Through this content, potential clients will see what methods you've implemented before and what results they helped you achieve.
Finally: Schedule a Call and Close That Client   
Whenever you get a response to a message, it means someone is interested in your offer. This prospective client needs a quick answer, during a reasonable time of day.
Be ready! If you followed our advice on Google alerts, you already know a lot about this business. You know about SEO, too. Combine those two aspects in a clear and unique offer, so the prospective client will see you know what you're talking about.
Focus on the questions you receive from clients. You'll probably get few of them. Keep in mind that the client may not understand SEO. Speak in simple terms and explain the concepts.
Don't forget the personal element to your connections. When you schedule a Skype call or a one-on-one meeting, you have an opportunity to present visual incentives, such as graphs and slides. That information will show exactly what your SEO services are capable of achieving.
If you just send these slides via email, you can't be sure that the prospective client will understand them. Plus, you can show self-confidence through your speech and body gestures. That's how you'll leave lasting impressions.
Make an offer and give the prospective client time to think about it. Most people like to negotiate, so stay flexible. If they want a lower price and you're able to give it while still earning enough income, why not accept their price? Don't take too long to think about the price before you answer back. You don't want the lead to get cold.    
When you have an opportunity like this, take it!