Do you own an SEO company and wondering how you can get clients without directly soliciting or cold calling?
The tips below will guide you on steps to take in getting clients easily.
Anyone will be happy to get a call from a potential client requesting their service without having to keep calling and following up with different clients.
This will not just happen but will rather be the result of some deliberate and targeted steps.
In case you are not exactly sure of what the full scope of an SEO company's services are, read this article here for some enlightenment.

As much as the cold calling can work sometimes, a lot of times, it can be discouraging especially when there is a greater number of "Nos" compared to the "Yes".
When cold calling, you get about a 1-3% success rate in getting an appointment. If you have to depend on these, then you might not be in business for very long as the foundation for any successful business is to have a steady stream of clients.
Different SEO agencies and individuals each have unique methods but this guide will help you see what method can work for you as an individual and for your agency. It is not a bad thing to combine different ideas and methods to find what works for you.
Focus on a Niche
If you are just starting, it will take a while before you can become an authority in the global SEO industry.
However, creating a niche in a particular area or topic and mastering it will put you in a good position to attain that authority status faster.
For instance, you can focus on the travelling niche and become the SEO company that's one of the best in this niche.  Then you will be surprised to see that customers will come to you as the word spreads out you make wonders in that particular niche.
You can always branch out to other niches later. To be able to do this effectively, you may need to create a website and also create quality content relevant to the niche.
Leverage Third-Party Marketplaces
There is a term called parasite SEO. This is a strategy of leveraging on other larger websites to generate leads. These include websites that have high traffic and millions of monthly visitors who may need the services of digital marketers and people who do freelance work.
Register and optimize your profile on these websites and provide your services. By doing this, you can build relationships and form a client base and then later move to your own private space.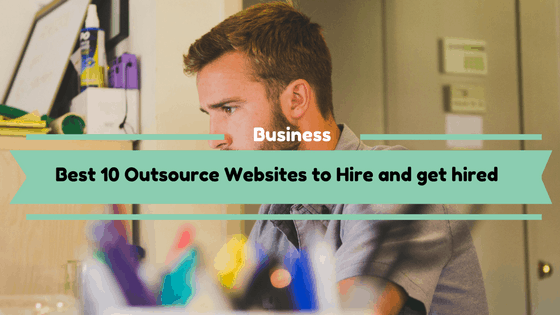 Be careful and do not go against the policies of the website. See an explanation here https://www.quora.com/How-do-I-get-clients-for-my-SEO-Company
More on this matter:
People connect easily on social media especially if they share the same objectives. This is the same for businesses. It is where most people spend a lot of time these days including your potential clients.
Join different social media networks and also forums on SEO.
Follow businesses and people you are interested in and who may need your services. Do not just join, be active and put yourself out there professionally and courteously.
Also, be careful to understand whatever forum you join and do not violate their principles or rules. One very important objective you should have is to become an authority on SEO so you can be trusted and have a reputable standing.
More on this matter:
Listen to Industry Experts
The experience they say is the best teacher. You will do well to listen to people who are experts and experienced in SEO. There are common challenges to any business and by listening to them, you can easily eliminate some of the challenges and issues.
They will share invaluable information based on their experiences that will benefit you so you need to listen to their recommendations and suggestions, see where they had loopholes and pitfalls then tweak to suit your method.
Check TrafficTsunami.com for more information on how to get SEO clients.
More on this matter:
Use Retargeting Ads
Retargeting ads are those ads that are targeted at visitors who have at one time or the other visited or shown interest in your content or what you have to offer.
These visitors are regarded as having a higher chance of taking the next step in the customer journey if they are further exposed to your content – all other things being equal.
Use Suitable keywords to Optimize Your Website
When you provide a service, the first place to see how good you are or how successful is to check up on how you have used the service yourself. If you are seeking to get clients who need search engine optimization services, then as a professional in this field, your website must be fully optimized and should contain appropriate keywords and phrases.
You can use keywords and phrases like "best SEO Company", "choosing an SEO agency" etc. Optimizing your website makes you rank well in search engines where potential clients can easily see and click on your website. In addition to this, it also validates the ability of your agency.
More on this matter:
Narrow Down and Refine Your Audience
When designing and starting your marketing campaign, be sure to narrow down the kind of clients you want to work with and incorporate them into your strategy.
Define your targeted demography and make sure whatever you do reflects and fits the profile.
When you identify your audience, you can easily create an effective campaign and at the same time save money.
More on this matter:
Focus on Your Reviews
It is a given that most people before purchasing anything will check the reviews about the product or service. The same goes for your business.
The first thing they will most likely do is put your agency name in a search bar and hit enter. Potential clients will check you out to see what people are saying.
Focus on building trust and your reputation. You should also respond to people in positive ways so as to generate positive reviews. See how important this is in this video.
More on this matter:
Conclusion
Getting clients is a major stress for new businesses especially when you have to follow up potential clients every now and then and keep getting a "no". You cannot totally rule out salesmanship and reaching out to clients as you are not the only one seeking clients. The competition is too.
What you need is another, more efficient and effective approach to getting clients where you are not the one actively pursuing them.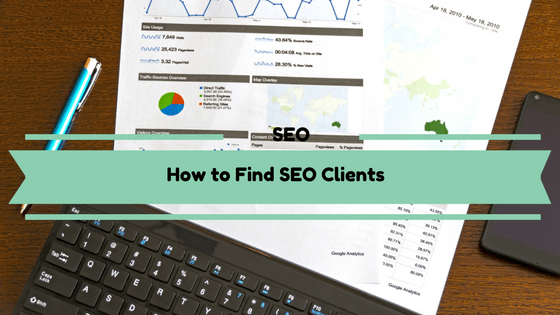 When they see your footprints all over, they will not have a choice but to give you a call. One beautiful thing is that as soon as you get trusted and you can build a solid base of satisfied customers, it becomes easier to get more clients.
Getting off the bat is really the hard part.
With the tips we have shared above, you should be able to start with greater ease.