Are you wondering how to make money as a teenager? You may think earning money as a teenager is difficult as it is hard to find jobs hiring teens, and other jobs seem boring or too hard. There are several good ways to make decent money in the new creators' economy. You have more things to pay for, such as clothes, entertainment, food out with your friends, and let's not forget gas or transportation.
We will tell you how to make money as a teenager and ways for teens to make money fast without neglecting their studies or time with their friends. We get it; teens need money, but they also need to have fun.
Finding Work Online for Teens
Although you may not need to bring in a paycheck, it is still a good idea. Even if you spend most of your money on fun experiences or cute clothes, there is an opportunity to save. Check this article if you are looking for ways to get free Robux.
It will add up over time when you try to save part of your paychecks. The years will allow compounding interest to grow your money to new heights.
Getting an online job has many perks. You can work from home (and, even better, your room) or your smartphone. It's convenient, there's usually no dress code, and the hours are often flexible.
While searching for online jobs, you may notice a few options, but knowing what's legit and what sounds too good to be true can be challenging.
Occasionally, online jobs are illegal ways to make money; you don't want to get caught up in that mess.
I've worked hard to find only legit money-making opportunities for teens.
1. Online Money-Making Opportunities
Working online has proven to be one of the best methods to make money online for everyone: teens, students, and adults. That's why I recommend several methods to make a decent income online if you are a teen.
YouTubing
Did you know that YouTube is the most visited site in the world? It's no surprise then that there is a lot of money to be made on the platform to create engaging and valuable content. Starting your YouTube channel can be a great way to earn extra cash as a teen. You just have to be at least 13 years old. If you're unaware, you can open a free channel on YouTube if you have a Google account.
Make entertaining videos that people would love to watch and share. You don't require an expensive camera to shoot these videos; your smartphone's camera would be sufficient. Subscribe to Google AdSense once you have a certain number of subscribers for your YouTube channel to earn money.
Further readings: Rank YouTube Videos: Best Practice (2021), How to Monetize Your YouTube Channel Through Affiliate Marketing
Bellow is a nice video tutorial on how to make money on Youtube even if you have a small channel:
Stream On Twitch
If you remember the Fortnite craze of 2018, you remember Twitch. Twitch is where people can live stream themselves playing video games and make money by displaying ads on your profile or asking for donations. Some gamers have made millions of dollars a month from Twitch TV. Finally, you have an excuse for your parents about why you need to play video games more.
Affiliate Marketing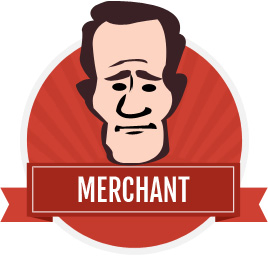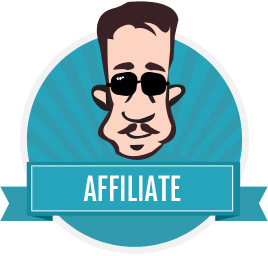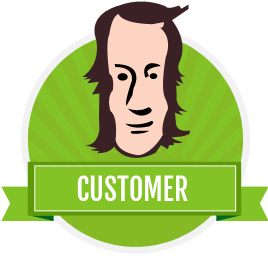 Affiliate marketing helps you earn by referring people to purchase a recommended product. You can promote the products using a youtube channel, a website, social media accounts, and other methods. It is one of the best side hustles, requiring only a mobile phone with an internet connection.
Most affiliate programs pay anywhere between 5% to 40% for each sale you generate. You can sign up for multiple affiliate programs to earn more money and focus on those that perform best. It would help if you learned about marketing automation software that simplifies the distribution of affiliate links.
Once you have found a niche and the products you want to recommend, signup for their affiliate programs, get your unique affiliate links, and promote the products through your blog, Youtube channel, or social media. Don't spam, as you risk getting your account disabled.
Further readings: Affiliate Marketing for Beginners [Complete Guide], How to Start an Affiliate Marketing Blog and Grow it to $100K, 11 Best Niches for Affiliate Marketing in 2021, How to Turn Your Affiliate Blog Into an Authority Website: 21+ Tips.
Blogging
Blogging is inexpensive and easy to start doing. It could be as simple as just writing about your favorite music or food, and eventually, you can start generating money from your site. Remember that you need to remain patient when cashing in on your blog.
If you need money now and don't want to start a blog on your own, you should approach companies in a niche you know already and ask them to start a business blog for their business. You will get paid to set up the blog, write content, promote it, and answer comments and requests.
Further readings: How to start a money-making blog in 2021 [Ultimate Guide], 7 The Biggest Mistakes Beginner Bloggers Make, 10 Tips on How to Find Paid Blogging Jobs, How to evaluate and sell your blog [Complete Guide]
Grow Instagram pages
Instagram has over 1 billion people on the platform.
Let's say you were interested in backyard activities. Things like grilling, landscaping, gardening, etc. You could create a page on Instagram that reposts the content of really cool gardens and backyards. Once you build a following on this page, around 10 to 20 thousand followers, you will see that companies that sell products in that niche will reach out to you for a shout-out. You can charge them to place an ad on your Instagram page. You can work with influencers who would also like to work with your page or sell the page in its entirety to a company.
Selling Stock Photos
Do you like photography? More specifically, do you like taking photos? If you do, you can start getting paid for your images. Many businesses need stock images for their website and go to platforms like Pexels, Pixabay, iStock, and Getty Images.
You can upload your pictures to these platforms if you like taking nature photos. Every time someone downloads one of these images, you get paid.
Start a podcast
Over 144 million Americans listen to podcasts. This is a perfect opportunity to start one about a topic you're interested in. Although you can't make money with this overnight, this is something that could provide you with a full-time income down the road. With so many people listening to podcasts, you can sell your product, someone else's product, or just do traditional advertising through your platform.
Trade cryptocurrencies
The cryptocurrency industry has been booming in the last couple of years and shows no slowing. According to recent research, 86% of Americans say they have heard at least a little about cryptocurrencies, 24% say they have heard a lot about them, and 16% actively investing or trading.
You can make good money (but also lose) by trading cryptocurrencies.
4 Companies where you can trade cryptocurrencies:
(Click on the one you desire to see the requirements and signup as a cryptocurrency trader) 
Huobi.com – The 2nd largest cryptocurrency platform with a nice presence in Asia.
Crypto.com – Another large cryptocurrency trading platform with excellent rewards and gigs.
Remember that you can also lose all your money by trading cryptocurrencies, so trade only with the money you can afford to lose.
Mine Cryptocurrency
Bitcoin (and other cryptocurrencies) are hot again.
And while mining cryptocurrencies such as Bitcoin and Ethereum is a bit less lucrative than it used to be, there are other ways to mine cryptocurrency that don't require a server room.
For example, you can mine Helium coins using a simple hotspot that's easier to install than a WiFi router.
If mining cryptocurrency isn't your thing, check out all these ways to get free cryptocurrency. You won't make six figures off these free crypto opportunities, but you may make a few hundred.
Play Video Games
You can also make some money by playing and testing online video games. Many of these games are available on the paid online survey websites I mentioned earlier. It works the same way: you must play these games and write short reviews about your user experience. You get a payment in PayPal or redeemable points for cash or free shopping coupons in online stores for your efforts.
6 Companies that pay you to play games:
(Click on the one you desire to see the requirements and signup as a game player) 
Mistplay is an Android app where you can earn points for playing (and sometimes for testing) new mobile games.
Swagbucks – Earn gift cards for answering surveys, watching videos, shopping, and playing various games.
InboxDollars – It features 30 web-based arcade games that pay a few cents per play. InboxDollar review.
PlayTestCloud – It pays you around $15 in PayPal for each game tested on your Android or iOS device.
WomPlay.io – Earn points and cash for playing games and competing in challenges.
Decentraland – A virtual world (like Second Life) where you can buy land, build structures and sell them for cryptocurrencies.
Each video game test requires between 15 and 20 minutes of your time. Most of these companies will offer you around $10 per test, and you will receive about 1-4 tests per week. $10 – $40 per week or $40 – $160 per month for simply testing video games.
Signup to websites that pay to refer friends
Many services will pay you to refer a friend – from $0.50 to $200! From money tools to travel services, survey websites, cashback portals, shopping and rewards websites, and blogging tools, many benefits will pay you to refer a friend – from $0.50 to $200!
Refer your friends to products and services you already use and love. That's why we put together a giant list of 141+ websites & apps that pay you to refer friends.
Here are my top six websites with excellent referral programs!
Nexo – $25 signup bonus + $25 for each friend you refer.
Questrade – $50 in free trades and a $70 bonus for each friend you refer.
Ebates – $10 signup bonus and $5 extra for each friend you refer.
Mylo – $5 signup bonus and $5 extra for each friend you refer.
Swagbucks – $5 signup bonus and $5 bonus & 10% of the earnings for each friend you refer.
Drop – $1 signup bonus and $1 extra for each friend you refer.
Further reading: 141+ Websites & Apps That Pay You To Refer a Friend [2022 Verified]
Selling Your Old Things
Take a look at your closet for me. I'll bet that you only wear about 20% of all the clothes you see there. That's no knock against you. Most of us buy things that we don't need. However, selling these clothes is one of the easiest ways to make cash fast.
Go to platforms like Facebook Marketplace and list your items there. This gives you even more exposure for your items. The more places you can list your articles, the more likely a potential buyer might see them.
2. Technology
Do you know a lot about technology? Your knowledge is one way how to make money fast as a teen.
Social Media Management
Do you love Facebook, Twitter, Instagram, Tiktok, and other social media? If your answer is a firm yes, then the work of a social media assistant is ideal for you to make extra money as a student.
This is a skill that's in high demand nowadays. As you might know, everyone from small businesses to large corporations has a presence on Facebook and other social media platforms. Therefore, they require someone to work part-time and upload content on their pages. That's why they need people like you to perform such tasks.
The changing role of social media for businesses and professionals has opened new avenues for freelancers and people who want to start a business. Since companies must focus on their core areas, they outsource social media management to remote professionals. Your role will be to update details on the page, answer queries by customers or followers, and engage the fans on the page.
SEO specialist
Businesses of all sizes need search engine optimization (SEO) to stake out a place near the top of Google and other search engines to get traffic, leads, and ultimately sales.
The most exciting industries in filling SEO positions are Advertising & Marketing, Staffing & Outsourcing, Internet, IT, Publishing, and Enterprise Software. 
You can learn the basics of search optimization relatively quickly and do it yourself. SEO specialists review and analyze websites, identifying technical, content, and design issues that could drag them down and providing improvement solutions, so the website performs better in search engines.
There are many jobs in SEO that you can do as a teen: outreach for backlinks, doing small SEO audits, investigating issues, signup to review websites, research, etc.
Software developing
Learn a programming language, such as Java, Python, Ruby, and you could make around $61 per hour for programming. Here's a handy programmer guide to get you on your way if interested.
Webdesign gigs
Smaller businesses may not have a website simply because they don't know how to make one or can't afford the prices of big agencies. Go to local businesses and show them some examples of other websites within their niche and tell them that you can make them a website just like this one. There are more than enough YouTube videos that walk you through step-by-step how to make a website from scratch. So don't be intimidated by the process.
Curious about what a web developer is doing? Check our reviews on the Top 12 Best WordPress development companies and study their services. Also, check our Top 12 Best WordPress maintenance companies if you prefer to fix and maintain websites rather than create them.
Graphic design
Many businesses require someone to design their logos, websites, or visual ads. If you have a degree or certification in this area, you can make a comfortable salary annually (reportedly $45,000). The more skilled you are, the more clients you'll likely get through word of mouth. Here's a guide on building a website to help you get started.
Video editing
Do you like to make videos? Have you played around and edited some Youtube or Instagram videos before? If this is something you enjoy, you could make an excellent income as a Video Editor.
EVERYTHING has gone digital, yet there are still so many people who have no clue how to edit videos, including me.
With all the frenzy of Youtube and Instagram, people pay well the video editors to do edits, create animations, insert annotations, etc. You could quickly charge $35-$75 per hour.
Practice is the best way to get started, and take a course to learn the ins and outs. Here's the #1 best-selling Video Editing course on Udemy, and it's affordable!
Movie Conversion
Some families have boxes of old home movies and no way to play them. You'll make a nice chunk of money if you know how to convert old movies or even VHS to DVD or another digital format.
App & Website Testing
There're a few websites that pay you to test apps. These apps are beta versions that their developers or companies upload. They want ordinary folk like you and me to try these apps before they're publicly available.
Your job is to test these apps, detect glitches, and write your user experience through a brief review. You get some money for each app you try and submit a review.
Here are two companies to work with that will give you $10 per test and take around 15-20 minutes. You can make up to $60 with User Testing.
Virtual Assistant
Entrepreneurs and businesses are in the process of scaling down. Virtual assistants can perform various services, from scheduling and email management to social media strategizing, event planning, and some minor duties that might not fit a full-time employee.
It would be best to have a phone or laptop to access such facilities as customer management systems and a database with customer details. Post your services on freelance job boards such as FreeUp and Upwork to connect with potential clients directly.
Computer support specialist
Corporations, nonprofits, call centers, and many other businesses hire computer support specialists to work remotely. The Bureau of Labor Statistics projects an 8 percent growth in this field through 2029 as organizations upgrade computer equipment and software. When many people moved their work at home during the pandemic, computer support specialists need to configure, debug, and fix computers skyrocketed.
Make a Digital Scrapbook
Digital scrapbooking is a great way to convert and showcase old photos and memorabilia. This is a good business idea if you've a flair for organization, design, and technology.
Maintenance and Repair Computers
More than 1 billion computers are in use right now—no wonder the vast market for credible computer repair services. I own a digital marketing agency, yet many friends and neighbors ask me weekly if I have time or know someone to fix their computers.
Most of the time is about an easy fix: clean Windows, reinstall it, run antivirus software, etc. This field has immense opportunities, from learning to fix networking issues to replacing the crashed hard drive. Given the high repair costs at authorized service stations, you have an excellent opportunity to earn money by offering cost-effective repair services.
Do you maintain or repair your family and friends' computers? Why not make it a job? Many people will spend good money to have their computer run well.
Rent Your Video Games
Do you have an expansive video game collection that you keep in good condition? Why not rent them out to other gamers? It's an easy way to make extra cash.
Help An Elderly Set Up Electronics
Many older people want to be tech-savvy but need help sometimes. Get paid to help set up various electronics, from televisions to smartphones.
CD, DVD, and Blue Ray Digitizing
Know how to digitize DVDs and Blu-Ray? This is a skill that many people wish they had but don't know how to put their favorite movies on their computers. Offer your services and get paid.
Digitalize Analogue Pictures
People love photo albums and boxes filled with old pictures (developed from a roll of film) but want to make a digital copy as a backup. It's a great way to make money and see cool, old pictures.
3. Paid Survey Sites For Teens
Wouldn't it be cool to get paid for giving your opinion? Getting paid to fill out surveys is an easy way to make money for teens. Not too profitable, but still, some money is to be made here. There are a lot of survey sites on the web, but some are glitchy, hard to use, and a little sketchy.
Before you commit to a survey site, read all instructions and make sure you understand them. It may not be a bad idea to show your parents, too.
Here are some paid survey sites to check out if you want to know how to make money online as a teen:
Swagbucks
Swagbucks is an online survey site that allows users to join for free and earn Swagbucks (SB). Each SB is about the equivalent of one cent, but you have a lot of opportunities to earn a lot of SB. How do you make money on Swagbucks? You can take surveys, play games, watch videos, and even get cash back when shopping at certain retailers.
The standard form of payment is PayPal and gift cards to popular retail stores. You may be chosen, at random, to win extra SB and can earn more if your friends join Swagbucks.

SurveyTime.io, $1
SurveyTime.io is the only survey panel that offers users instant paid surveys with instant rewards. Also, 1st time one of your friends you referred completes a survey, you will receive $1 automatically in your PayPal account. Get your SurveyTime.io account and start referring people.

Ipsos i-Say
If you wonder how to make money at 15 or younger, signing up for Ipsos i-Say might be worth checking out. Like MySurvey, you will only be answering surveys at Ipsos i-Say. Many online survey sites require you to answer a few questions to see if your opinion is valuable (or qualifies).
The nice thing is that you get five points to answer pre-qualifying questions. Payment methods include gift cards, PayPal, or Visa prepaid cards.
Inbox Dollars
When you sign up with Inbox Dollars, you have the opportunity to earn money just by reading your email. While there are surveys to take, you may also have the chance to watch videos, play games, or even spend time browsing the Internet.
Rather than getting paid in gift cards like other gift cards, Inbox Dollars sends you a check you can deposit into your bank account.
Check out our review of Inbox Dollars here.

MyPoints
Much like Inbox Dollars, MyPoints gives you the chance to make money by reading and answering your emails. You can take surveys, play video games, and even make money by printing coupons.
The most popular way to get paid by MyPoints is through gift cards, but users can cash out for PayPal and other rewards. One thing to keep in mind is that you must be 18 to sign up. For more info on MyPoints, read our review!
4. Join A Rewards Site
Joining a rewards site is one of the few ways for teens to make money online. Reward sites are like paid survey sites, but there is often more variety than just answering surveys.
Here are a few reward websites to check out:
Fetch Rewards
With Fetch Rewards, you can earn points by scanning your receipts. All you have to do is scan your grocery receipts wherever you shop. You earn points on products every time they show up on your receipts. Then, you can redeem your points for tons of gift cards! One of my favorite ways to make extra money is through gift cards!
QuickRewards
At QuickRewards, you can get cashback rewards when you shop and earn money when playing games, answering emails, or accepting other online opportunities. One of the nice things about QR is that you don't need a minimum point balance to get money.
instaGC
If you enjoy testing apps, playing video games, and giving product feedback, instaGC is a rewards program worth trying. You can earn cash or gift cards; although you must be 18 years or older, you may be eligible with your parent's permission.
Click here to read our complete review of instaGC.
TreasureTrooper
Treasure Trooper is a lot like other reward and survey sites, but it stands out because their site feels like an adventure game (which can make it a little more interesting). The good news is that if you're 13 years old, you can also earn money.
Check out TreasureTrooper
5. Get Paid to Write
If you want a job that taps into your creativity, you may be wondering how to make money as a teen. Maybe you already have a blog or have thought about starting one for a while. If you're a good writer with interesting things to say, you may find the right audience and ways to earn money, especially if you are willing to advertise or do product reviews on your blog.
Love writing or have a story you've been dying to publish? Consider writing a book for Kindle. Writing is just one of the many ways to make money online for teens.
Suppose you possess excellent writing skills. You could put them to use and become a freelance content writer. The demand for content is always on the rise. During the peak of the Covid-19 pandemic in 2020, content writers saw a 23 percent increase in demand for their work while other professions were reeling under the economic fallout of the scourge.
Bloggers, content marketers, organizations, and other website owners require superb, interesting, and engaging content for their online platforms. According to Ashwin Honawar of Online Job Academy, you can make a minimum of $20 per hour with entry-level content writing jobs.
A great place to get started is Upwork. This site allows you to create a new freelance writer and list your price. Start at a lower cost to get good reviews. Once you build your reputation, increase your worth and find more clients.
Other services such as TextBroker pay you a certain amount per word. Take a writing test to find out your skill level. You can earn as much as $.05 per word based on your level. At 3,000 words, that's $150 per article.
8 Companies where you can get writing gigs:
(Click on the one you desire to see the requirements and signup as a driver) 
6. Work on Freelancing Sites
When you become a freelancer, that means you are usually hired on a project-to-project basis. You can accept and reject offers as you like and utilize your skills from writing and photography to coding. Freelancing sharpens your skills and gives you a lot of well-paying experiences.
7. Start tutoring
If you're a good student and are good at explaining things to others, a tutor may be a suitable and lucrative job for you.
Art
Teach younger kids how to draw or teach painting basics. Grab an art kit and start advertising your skills. There are many things you can do with art.
Science
Is science easy for you? Offer to tutor younger students or help someone with a project or lab assignment.
English
Maybe a student is struggling with grammar, or a student from another country could help with their English. English tutoring is a quick way to make money if you excel at the subject.
10 Companies where you get paid for teaching English:
(Click on the one you desire to see the requirements and signup as a teacher) 
Writing
You can tutor someone on how to be a better writer or edit essays and other writing assignments.
Math
Some people get math, and others don't. You could make money as a tutor if you strongly understand mathematics.
Reading
Younger students often struggle with reading, but their parents don't have the time to help or practice. Offer your services as a reading tutor.
Teach a Foreign Language
If you are fluent in a foreign language, one-on-one tutoring is a great money-making opportunity.
Swim Lessons
Some children learn how to swim better when working one-on-one with someone in a smaller group. If you have a strong swimming background, be a teacher swimming.
Basketball
If you're good at shooting hoops, help someone brush up on their basketball skills.
Football
This there a budding football star in your neighborhood? Offer to teach some tosses and catches to improve their overall game.
Baseball
If you excel at baseball, younger kids can quickly hire you to tutor them on the game's art.
Volleyball
Much like other sports, younger volleyball athletes may benefit from your expertise.
Archery
While archery is not as popular as contact sports, some kids want to learn archery. If you've got skills, put them for hire.
Soccer
Soccer is a competitive sport that many parents are willing to hire tutors to help their kids succeed. Don't pass on the money-making opportunity if you are a soccer player.
Elderly in Computer Skills
If you are patient, know your way around a computer, and can explain things clearly, you've got a tutor's makings in computer skills.
8. Work at Events
Do you consider yourself to be a social and outgoing person? Working various events around your community are easy ways for teens to make money and make a lot of money as a teenager. Whether you work for one company or at various events, it can be exciting and fun.
Here are some events you may want to consider:
Raffle
A raffle is usually a fundraising event where people can spend money on raffle tickets with the hopes of winning a prize or money. While each raffle may differ from the next, some typical job duties at a raffle include collecting money, handing out tickets, accepting and delivering prizes, or calling out winners' names.
Party Facilitator
Many host parties hire a facilitator to ensure that the guests have a good time, whether it's a birthday party or a retirement bash. As a party facilitator, you may be responsible for greeting guests, organizing food tables, decorations, or gift areas. You may also do general cleanup and other simple tasks.
Assassin Game
If you've ever played this game at summer camp or with friends, you know it takes a lot of research and time to plan and prep. You might be lucky enough to make money being one of the researchers or setting up the game.
Host Air-Soft Events
Do you live in a wooded or rural area? Ask your parents if you can host an air-soft event. If you have extra equipment, rent it to the first people who arrive or make it a "bring your equipment" event. Charge an entry fee, and you have found an easy way to make money.
Neighborhood Play
Living in a neighborhood full of kids can be opportunistic. If you are artistic or love the performing arts, plan a theater workshop that younger kids can take (for a small fee), and the result after a week of the workshop is a play that family, friends, and neighbors attend.
Host an Outdoor Movie
Outdoor movie events are a fun way to get your community together. While you can make money off concessions and admission fees, you may want to look for sponsors for public viewing licenses and other equipment. If you find willing sponsors, offer to pitch an advertisement for their business or market another way.
Become an Event Photographer
Have you been brainstorming creative ways to make money as a teen? If you have an eye for photography, why not start doing it as a business? Whether you snap some photos at a birthday party or a wedding, it's a great way to improve your skills and make your name.
Host a Dance
Who doesn't love to dance? Hosting a dance is a fun way to earn some extra cash. Have a dance background? Start the evening with a quick tutorial on the trendiest and latest dance moves.
Laser Tag
If you can find a company that hosts laser tag events, apply for a job. Not only will you have a fun time watching people of all ages run around, but you can play, too.
Become a DJ
From middle school dances to weddings, music DJs are in high demand. Start working at small events if you are a budding DK with your step up. If you have extensive knowledge of music, classics to current, working for a company that DJs events are another way teens can make money.
Set up Christmas lights
People will pay good money to have someone assemble their outdoor Christmas lights! This may be one you have to join an adult to do, but even so, you can still make good bucks doing this. Find a trusted adult who does this and see if you can join their team during the holidays!
9. Get a Service Industry Job
Sometimes the easiest and quickest way to make money is working for the service industry.
Become an Order Pickup Consultant
Online food orders have been growing since the beginning of the pandemic. Couriers need support in using apps, so people must respond to their requests via chat/phone/email, provide guidance, and write down the information they get in the internal app.
Become a Data Entry Assitant
Inputting data for businesses isn't the most exciting of jobs. However, you don't need any previous experience, and you can start today at $10 per hour.
Work at a fast-food restaurant
It may not always be a fun job, and you might hate smelling like fries, but the perks are good, and if you're lucky, you can work with friends.
Ask for openings at recreational facilities
Go to your local golf club, swimming pool, or community center to see if they have any openings. The jobs may vary, but they can be easy and fun.
Become a busser at a restaurant
One of the nice things about becoming a busser is that you don't have to take orders, just clear off tables. You might even get a tip.
Check with local grocery stores for openings
Grocery stores are popular places for teens to work. There are many opportunities to work within different departments and learn new skills.
10. Make A Stand
Want to know how to make money fast as a teen? Making your stand is one of the easy ways to make money as a teen.
Here are some ideas for stands:
Bake Sale
Love to bake? Have a flair for making cupcakes? Get together with friends and host a bake sale. If you want to see an increase in sales, donate a small portion of the profits to a local charity.
Lemonade
Lemonade stands aren't just for little kids. Do you have a good, authentic lemonade recipe? Set up a stand and start squeezing those lemons.
Snow Cones
What feels better on a hot summer day than a refreshing treat? Purchasing a snow cone machine may be an excellent investment because you can use it every summer at various events.
Play Instruments in Public Place
Playing instruments in public is just one of the easy ways teens can make money. Get a group of musicians together or play solo. If you're good, people will pay to hear you play.
Cartoon Portraits
Do you love to draw portraits? Go to any festival or carnival, and you've probably noticed that people will sit and pay for a caricature. Sharpen your pencils and start contacting your local festivals.
Popcorn
Popcorn is one of those treats rarely passed up at various events. It is easy and cheap to make, and it will quickly pay for itself when you invest in the equipment.
Hot Chocolate
Want to know how to make money fast as a teen during the fall and winter? A hot chocolate stand is an excellent idea for the cooler months. Purchase a higher quality mix and a can of whip cream; people will gladly pay for a cup.
Face Painting
Face painting may be the perfect job if you can draw butterflies, unicorns, or famous cartoon characters. Bonus: You don't need a lot of equipment and can travel light.
11. Start Doing Odd Jobs
If you want to know how to make money fast as a teen, start with your friends, family, and neighbors.
Babysitting
Babysitting is a great way to make money if you like playing with kids. Want a reason to make a bit more? Get certified in first aid and CPR.
Start running errands for an elderly person
Do you have elderly neighbors, or do your grandparents have friends that could use your help? Offer to grocery shop and run other errands for them for a small fee.
Do household cleaning chores
This may not work in every household, but your parents may be willing to give you money if you start doing chores. If you are already responsible for some cleaning, offer to do more for a bit of cash.
Be sure to advertise your services!
While odd jobs are just one of the ways to earn money as a teen, you can get more money-making opportunities if you advertise. Make flyers or your business cards. Go around the neighborhood or ask your parents to carry a few cards in their wallets. You can also create an online ad.
12. Get Paid to Work on Neighbors' Cars
Do you have a basic knowledge of cars? Even if you don't have your driver's license yet, you can still get paid to work on the cars in your neighborhood.
Wash Cars
If you ask around, you may be surprised to know that many people don't like to wash their cars or go through the trouble of going to the car wash. Grab a bucket and a sponge and start cleaning cars.
Do Car Interior Cleaning
The people that dislike washing their cars hate cleaning the interior even more. You've got yourself a job if you don't mind vacuuming up crumbs and wiping down the interior.
Windshield Crack Repair
A small crack in a windshield can grow quickly and need to be replaced, but you can help slow down the process by repairing the damage. Buy a windshield crack repair kit and make it part of your "tool kit."
Car Detailing
Whether someone is getting ready to sell their vehicle or just wants it to look and feel like new again, you could make some great money detailing cars. Have an excellent eye for detail and don't mind getting dirty? Grab your brushes and rags.
Oil Changes
Knowing how to change the oil in a car is a valuable skill that many adults don't know how to do. An oil change is a quick job and one of the many ways to make money fast as a teen.
13. Provide Home Services
Busy homeowners often find that they don't have time to do regular maintenance around their house. By offering some services, you can make a decent amount of money.
House Cleaning
You're probably already used to house cleaning chores at home, so why not make some money? It will keep you busy even if you only have a few clients.
Camper Cleaner
Families take their camper out of storage every summer and prepare for vacation. Why not offer to do all the hard work for them? Cleaning a camper before and after a trip is easy to make money.
Carpet Cleaner
Cleaning carpets is a great feature to add to your house cleaning services. If you invest in carpet cleaning equipment, you can use it repeatedly and quickly pay off after a few jobs.
Clean Gutters
Don't mind heights and standing on a ladder? Cleaning out gutters is a service many people are glad to pay for done by someone else.
Air Filter Changer
Changing an air filter isn't hard and doesn't take too long, but most homeowners don't want to be bothered with remembering when to change the filter.
Home Cook
Do you love to cook and bake? Believe it or not, some people don't. Many clients will call you if you know how to make delicious food around a kitchen.
Paint Garage Interior
Some people will go through painting the outside of their garage but quit before getting to the inside. If you don't mind painting, offer to paint the interior of garages.
Paint Fences
Fences need upkeep and a new coat of paint now and then. Painting fences are a great way to get out and enjoy the weather while making easy money.
House Sitting
Want to know easy ways for teens to earn money? If you are trustworthy, responsible, and clean, housesitting is a great, high-paying job.
Christmas Lights
Many homeowners love the look of Christmas lights but don't want to put them up or take them down. Again, if you don't mind heights or ladders, putting up and taking downlights is a great way to make money in colder months.
Game Day Yard Flags
Sports fans love to show their support with clothing and other accessories. Why not make game day yard flags if you have a sewing machine and basic sewing knowledge?
Become a Handyman
Know how to use most tools and how to do simple repairs? Marketing yourself as a handy guy or girl is a great way to make money and get many odd jobs.
Book Repairs
Book repair is a unique talent. Even if you don't get a lot of requests, you may come across a few people that want some excellent books repaired.
Christmas Tree Disposal
Much like Christmas lights, many families like to decorate trees but don't want to dispose of them after the holidays. Have a vehicle? Tree disposal could get you extra cash after the holiday season.
Paint Home Exterior
Painting outside a home can be a lot of work, but the money is good, and it's one of the ways to make money for teens. Get together a group of friends to complete the job more fun.
Window Washing
Window washing is great for making money in your neighborhood and small local businesses. Have a bucket, a squeegee, and an eye for detail? Washing windows is an excellent job for you.
Epoxy Paint Garage Floors
Already working on painting projects? Offering epoxy paint garage floors is a great idea to make extra money.
Holidays Decorations Up/Down
This would be an excellent additional service when putting up or taking down Christmas lights.
Garbage Can Service
Taking the garbage bin to the curb before pickup isn't always easy or possible for some homeowners. Go around your neighborhood and offer to take out and bring up garbage cans or recycling bins.
Paint Home Interior
Painting the inside of a house is an easy way to earn money on a rainy day or when the weather is too cool to paint outside.
ATV Cleaner and Maintainer
Know people with ATVs? If you offer to clean and maintain an ATV, you will make some decent money and might even get to ride the ATV, too.
Furniture Cleaning
Whether you clean the upholstery on a couch or clean off the outdoor patio furniture in storage, furniture cleaning can keep you busy.
Power Wash Homes
Power washing can be a fun way to make money and a great alternative to putting a fresh coat of paint on a home. Investing in a power washer may also provide more cleaning opportunities.
Mom Assistant
If you have babysitting experience, being an assistant to a busy mom may be an excellent job. Run errands for her or help her get dinner ready. You can do many things, one of the many ways to make money as a teen.
Animal Control
Do you love animals and know how to handle them safely? If your neighbor has a squirrel in his attic or a raccoon in the garage, you may be able to use your skills to transport the animal away safely.
Tile Grout Cleaning
Cleaning tile grout is a job that many people don't like to do and will pay good money. Want to make it easier? You may be able to use your power washer.
Boat Cleaner
Every boat needs a good cleaning before or after it goes into the water. Some boaters don't have the time, so it's a great job opportunity.
Holiday Yard Flags
Already sold a few game-day flags? Why not make more money by creating holiday yard flags? From Halloween to the Fourth of July, you have many options.
14. Do Yard Work
Much like home services, many homeowners don't have the time or are unable to do yard work.
Here are some ways to earn money for teens:
Mow Lawns
Mowing a lawn is quick, easy, and a great way to exercise. This is an excellent beginner job if you are a younger teen, like 13 or 14.
Aerate Lawns
People aerate their lawns to keep them healthy. You can buy a simple aerating tool or even sell aerating sandals that make the job easy and more fun.
Weeding
Weeding is essential for basic yard care, but you will find that most homeowners hate pulling weeds. If you don't mind the work, you'll make good money to play in the dirt.
Yard Maintenance
Yard maintenance can include anything from picking up twigs and debris to raking. It's an easy way to make money and enjoy the outdoors during the spring, summer, and fall.
Organic Plant Pest Control
Many homeowners want to get rid of pests naturally and without harming plants and other wildlife. Look for organic recipes online and make your pest deterrent.
Planting
If you have a green thumb, helping people plant a garden or doing the whole thing yourself is a great and fun way to make money.
Landscaping
Are you already working on a gardening project? Why not offer to do landscaping, too?
Tree and Bush Trimming
Most yards look better once the trees and shrubs are trimmed. Know how to prune trees and bushes? Offer it as a service when doing yard maintenance.
Edging and Weed Whacking
Cleaning up grass and weeds around sidewalks, pathways, and driveways is easy to do after mowing. Offer this as a service, and you'll likely make a lot more money when you mow lawns.
Weed'n Feed
If your client wants to get rid of weeds and fertilize the lawn simultaneously, weed'n feed is an easy and time-saving method.
Watering
You can get many jobs during the warmer months when you offer watering services. Whether you water an outdoor garden or check on houseplants when others are on vacation, it's easy to make money.
Build a Sandbox
Sandboxes are a must-have for most households with kids. There are many ways to make a sandbox, and if you know how to use essential tools, you can build one.
Fertilizing
Fertilizing is one of those yard chores many homeowners would instead hire someone else to do, so take advantage of that and make it part of your services.
Laying Sod or Planting Grass Seed
Laying sod or planting grass seed is easy, especially when your clients already have all the necessary equipment.
Sprinklers
Some people like to water their yards and garden with sprinklers but aren't home to move them or turn them on/off. It's an easy task to do, and you can do many yards in one day if you're organized.
15. Animals
If you are an animal lover, you know that they can spread joy to families. Even though raising an animal is a big responsibility, you can make money raising and selling animals.
Sell Puppies
Depending on your breed of dog, people will spend a lot of money on its offspring. Keep good records and ensure your practices are safe, fair, and legal.
Sell Kittens
If you have a purebred cat, there may be some fellow cat lovers who would love to purchase a kitten from your cat's litter.
Sell Baby Rabbits
Rabbits make great pets and will reproduce often. Selling baby rabbits to good homes may be an excellent way to make money.
Sell Baby Rodents (gerbils, mice, etc.)
Not everyone is into having a rodent as a pet, but you will find that many families want a small pet like a gerbil or hamster.
Sell Baby Doves
Raising baby doves can be challenging, but if you are successful, you may find many people who want to own doves as a pet.
Dove Releasing Service
If you raise and train doves, a dove releasing service is a great way to make money. From weddings to funerals, releasing doves is meaningful action.
Offer to dog-sit
When dog owners go on vacation, they must leave their pup behind. Many dogs are more comfortable at home than at a boarding kennel. Offer to dog (and house) sit.
Pet Groomer
Many pet owners don't have the patience to bathe, brush, or trim their pet's coat. If you have experience with pet grooming, this is a great job.
Dog Walker
Time is an essential asset nowadays. Not money, but time. Many individuals prefer to trade their money for their time, and that's how the dog walking job was born.
You should give this job a shot if you're an animal lover, especially a dog lover. Check this dog walker guide to learn more about what the owners are looking for when hiring a dog walker. Here's a pet sitting platform that lets you connect with animal owners.
4 Websites where you can get dog walking gigs:
(Click on the one you desire to see the requirements and signup as a dog walker) 
Rover – Rover is the nation's largest pet sitters and dog walkers network.
WagWalking – Wag is an on-demand dog walking app.
PetSitter – Platform to connect with pet owners and get dog walking gigs.
BarklyPets – A growing community of local, independent dog walkers.
When you become a dog walker, you will get great exercise and make easy money. Bonus: You get to see and hang out with dogs every day.
Animal Trainer
Do you have a good understanding of animals and their behavior? Training animals can be a good training job.
Pooper Scooper
Every pet poops, and many pet owners hate the cleanup. Whether you offer to pick up dog poop in the yard, scoop out a litter box, or change the bedding in a cage, being a pooper scooper can pay well.
Stud Cat
Have a male purebred cat with papers and sellable characteristics? You can earn money by letting your stud "visit" female cats.
Stud Dog
Like stud cats, the services of a stud dog are in high demand and are a great money-making opportunity.
Hunting Guide
Are you a successful hunter? Hunters of various skill levels pay a lot of money to go hunting with a guide.
16. Farm
Working on a farm is another way to make money fast as a teen. It can be a lot of hard work but a lot of fun.
Feeding Animals
Are you strong and good with a pitchfork? Whether pitching hay or filling feed buckets with grain, feeding farm animals is an easy way to make money.
Hay Hauling Services
Got a truck or even a tractor and a trailer? People who have hobby farms or farmers always need hay and will pay to deliver it.
Sell Baby Pigs
There's always a demand for piglets, and many farmers will buy a litter of piglets to raise out on their own.
Board Horses
If you have stables on your property with extra stalls, you can rent out space and get paid to care for horses.
Sell Farm Fresh Eggs
There's nothing like a farm-fresh egg. If you raise egg-laying chickens, you can sell a dozen eggs for at least a few dollars. Make a stand or sell at the local Farmer's market.
Farm Sitting
Expand your house sitting services by offering to stay at a farm and do all the chores. This is a great money-making opportunity, mainly if you know how to do farm chores.
Sell Homegrown Produce
Do you love gardening? Why not grow a little extra to sell at a roadside stand or a booth at the Farmer's market?
Sell Goat Milk
Goat milk is an acquired taste, but many people who can't drink cow's milk will drink goat's milk and pay good money for it.
Become a Farmhand
Whether you have an extensive background in farming or want to learn more, becoming a farmhand is a fun way to make money and learn new things.
Sell Baby Chicks
Poultry and egg-laying chicks are often in high demand and are a great source of income with easy work on your part.
17. Sell Crafts and Household Items
People love buying unique and homemade things to use in their everyday lives or decorating their homes.
Bags and Purses
There are thousands of ways to make a bag or purse. Create your design and start selling to friends or selling online (on sites like Etsy).
Baby Hair Bows
New parents love buying accessories for their babies. Baby hair bows are easy and fun to make.
Dog Houses
Many dog owners are more than happy to buy a dog house that's handmade and sturdy. Design your own or follow instructions that you found online.
Holiday Decorations
Whether you make ornaments for a tree or garlands and banners for other major holidays, holiday decorations are always popular.
Aprons
Aprons have many purposes, from cooking to cleaning and even pottery or painting. Boring aprons are just that. Why not create unique and fashion-forward aprons?
Make and Sell Crafts
Want to know how to make money fast as a teen? If you're artistic and "crafty," you can sell pretty much anything at a craft sale. The opportunities are endless.
Vinyl Letters
Vinyl letters are famous, and you can make your own and other designs. Charge a little extra to apply the letters.
Chicken Tractors
What's a chicken tractor? A chicken tractor is an outdoor chicken coop you can move around the yard. For chicken owners, well-made ones can be hard to find.
Wash Cloth Travel Carrier
Toiletry bags can be bulky and hard to clean. A washcloth travel carrier is a simple design to carry a toothbrush, toothpaste, and roll-up. These are easy to make and good money-making ideas.
Baby Homemade Kitchen
Plastic play kitchens can be expensive. Why not design and make your own out of wood and other materials? Offer to customize it, and you'll make a lot of sales.
Subway Art
If you have a knack for graphic design, making customized subway art is great to make money.
Duct Tape Wallets
Duct tape has thousands of uses, and creating cool wallets is one as duct tape wallets are unique, sturdy, and easy to make. There are so many patterns and colors, making the possibilities endless!
Wreaths
While evergreen wreaths are popular, you can make many types of wreaths. Whether you use "found" objects or fabric, wreaths are sold for a nice chunk of money.
Potato Guns
What kid doesn't like playing with a potato gun? You need some PVC pipe, a few extra parts, and some aerosol spray.
Custom Home Decorations
If you have a wide range of artistic abilities, get your name out there and offer to make customized decorations.
Christmas Stockings
Homemade Christmas stockings are easy to make and are much better than the cheap ones in the stores. Offer to make customized stockings for more money.
Refinishing furniture
Many people are ready to throw out furniture because it looks outdated or doesn't go with the decor. Refinishing furniture is a great way to bring life to old stuff and make money.
Boffer Weapons
Do you have connections with the battle gaming community? If you can design a lifelike boffer weapon, you may make a nice wad of dough.
Earring Holder
There are many unique earring holder ideas on the Internet. Design your own or find a design you want to copy. Everybody who wears earrings needs a place to store them.
Bread
Whether you make delicious banana bread or a crusty loaf of Italian, people love bread and will gladly spend money on a freshly baked loaf.
Make and Sell Soap
If you make a great smelling bar of soap full of natural ingredients, you're likely to have a loyal customer base that will buy bars by the dozen.
Moby Wrap
Busy and new parents don't have time to make their own Moby Wrap but will gladly spend $60 for one. It's a simple design and an easy money maker.
Kitchen Towels
Every kitchen needs a good supply of towels, and many people enjoy having a unique, one-of-a-kind towel to dry dishes.
Card Making
If you make your cards, you will easily make enough money to cover the cost of the supplies and make a profit, too.
Knitting
Like sewing, knitting is an excellent skill to know. Whether you make and sell scarves or do custom orders, people are willing to spend money on hand-knitted items.
Car Seat Canopy
Car seat canopies are a great addition to any infant seat, as it keeps sun and cold away from a baby. Grab some fun fabric and start sewing.
Decorative Pillows
Decorative pillows are statement pieces and are an excellent decoration for any room. Offer to customize to earn more money.
Customer Planners
Even in the age of smartphones and reminders, some people love planners, especially custom-designed for their needs.
18. Re-Sell Items
If you have an eye for finding treasure in other people's trash, re-selling items is a great way to earn cash.
Up-sell Used Goods
Up-selling vintage goods is a sure way to make money, especially if you know what people are looking for and how to sell the products.
Re-purpose Furniture
People love items made from old furniture (like a coffee table made out of a crate), particularly when they didn't have to make it themselves.
Sell School Fan Gear
Have some cool ideas for making your school fan gear? Start making and have ready before the next big game.
Run a Candy Machine
Running your vending machine is an easy way to make money, and it makes people happy, as long as you have it stocked with all the things they love.
Sell Glow Sticks
Who doesn't love a glow stick? You can buy them in bulk online and quickly sell them for about triple the cost.
How to Make Money as a Teenager FAQ
How to make money as a teenager?
There are many legit ways to make money as a teenager nowadays. I recommend you to test the opportunities offered by the new gig economy like delivering, ridesharing, and opportunities offered by the creators economy: becoming a youtube or a twitch streamer, doing tutoring, or selling photos.
How to make money online as a teenager?
money making online for teenagers is now easier than ever. You can start a Youtube channel, a blog, a social media account, do affiliate marketing, or trade cryptocurrencies. Check the online money-making opportunities we've presented in this guide.
How to make money as a teenager without a job?
The gig economy is more popular than ever. Doing ridesharing, delivering, tutoring, or starting a blog doesn't require any job contract. You can start and stop when you want. Check the online money-making opportunities we've presented in this guide.
What's the fastest way to make $1,000 in a month as a teen?
What is the easiest online money-making opportunity for teens?
If you're looking for an easy, stress-free online job, here are some good options: Freelance writer, Data entry technician, Vlogger, Graphic Designer, Tutor, Customer service representative, Survey taker.
How can I work from home as a teen?
There are jobs that can be done from a computer or even a mobile phone with an internet connection from any location. Use remote job boards to find suitable job openings.
Do ways to make money for teens pay?
Yes, making money opportunities for teens do pay well, and there is a wide range of options and salaries. You could become a virtual assistant on the low-end and earn an average of $17/hour. You could learn to develop websites or apps and earn more than $40K yearly on the high end.
Conclusion on How to Make Money as a Teenager
You can use only one or more of these 200 best ways to earn money to make some money as a teenager. All the ways that I describe above are legit.
However, check the working age in your state to take up any of these part-time works. They pay well and can help you in many ways, as described above.
At the same time, ensuring that none of these jobs or tasks give you physical, mental, or emotional stress is essential.
Because your primary focus should be on your studies instead of making money, I would advise you to read the pros and cons of some money-making ways before accepting. That could save you a lot of hassles and make working as a teenager more enjoyable.
Affiliate disclosure
Some of the links in the post above are "affiliate links." I will receive an affiliate commission if you click the link and purchase the item. You will still pay the same amount, so no extra cost. I am disclosing this under the Federal Trade Commission's 16 CFR, Part 255: "Guides Concerning the Use of Endorsements and Testimonials in Advertising."