Trade shows provide companies with the opportunity to establish authentic relationships with customers and prospects. Although participating in a trade show is expensive, they offer you the chance to interact with people firsthand.
Trade shows let you increase your company's visibility, credibility, and of course, sales.
So, if you do everything right, every penny you spend on your booth will be worth it.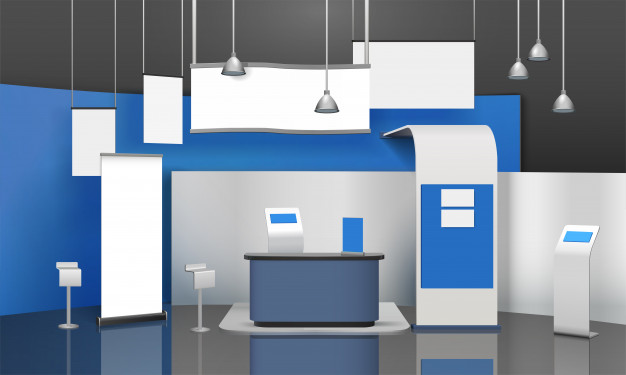 Source: Freepik
But, with so many competitors, how will you make your booth display stand out? Listed below are essential tips to help your booth stand shine on the show floor.
Read on!
Set Your Goals
Before planning the design of your display, you must determine first what you want to achieve. If your goal is to garner more leads, how many are you aiming for?
Are you launching a new product?
If you want to increase sales, what is your target?
These things can help you in your booth design an how you are going to work on the floor.
Be One Step Ahead
In a typical trade show, there are about 400 participants. However, attendees usually visit around 25 to 30 booths and many of them already know which they want to visit. With this considered, it is essential that you plan early and start working even before the day of the event.
At least three weeks before the event, you must already come up with a campaign to inform clients and leads that you will be in the event. Let them know what they can expect from your stand.
Remember to keep the content informative and exciting!
Be Active on Social Media
There is no question that social media is one of the best marketing tools. This is why it's crucial that you and your team stay active on multiple social media platforms.
Twitter is a huge platform where many companies promote their brand by offering various perks to people.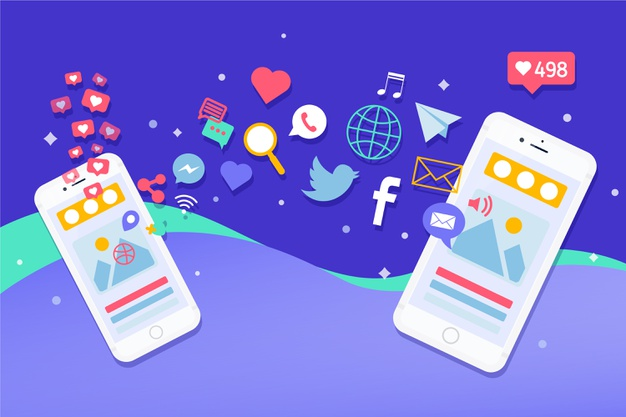 Source: Freepik
First, create hashtags so your content can be found and shared easily. Then, keep people on the hype by sharing videos and photos that show what you have been up to. You can share them the preparation stage, the actual exhibit, and post-show happenings.
It's also a good idea to encourage them to cooperate. You can do this by hosting games and announce what winners can get. You can also ask them to share and react to your post and you will choose random people who will receive prizes.
Lastly, be engaging with your followers. This lets them know that you are reading their replies and that you appreciate them. This is also one way to increase the credibility of your company. If they have questions, answer them, and encourage others to share their thoughts.
Invest in a Strong Booth Design
As mentioned, there will be about 400 booth stands on the show floor. So, you should expect that most of them will go the extra mile to make sure their booth displays stand out.
Trade show expenses will indeed add up quickly but it's crucial that you invest enough money for a strong and attractive booth stand.
List down trade show stand builders you believe can meet your trade show needs. Discuss with them what your objectives are so you can agree on a theme.
Apart from the design, the content you include is also critical. People typically have short attention spans. So, make sure that the message and value you want to convey are short and concise.
To make your booth really stand out, take advantage of high-tech equipment. Include large displays of videos, touch screen monitors, etc. These will surely capture the interests of attendees!
Hand Out Exciting and Helpful Freebies
Everyone loves free stuff! This is why handing out freebies will surely attract people to check out your exhibit. A genius idea is to give them "survival kits for trade shows." Even with all the hype, attending a huge event can be exhausting.
Offer them tote bags (with your company logo printed on them) that are filled with essentials. You can include a private label sanitizer, mints, power banks, perfume sample bottles, and even some snacks!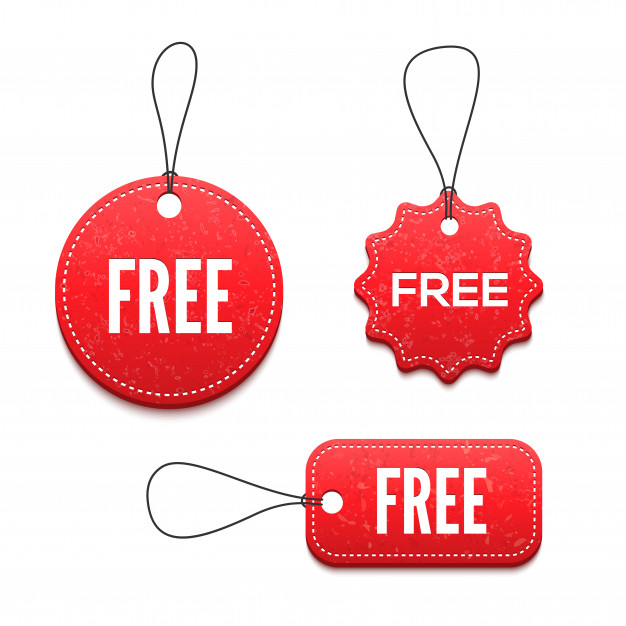 Source: Freepik
Aside from that, hand them out informational materials, such as brochures, factsheets, and articles. These things can really help in getting people interested in your company. Plus, they are a means for potential and existing clients to remember you after the trade show.
Don't Forget to Follow-up
Getting in touch with attendees after the event is a huge opportunity for establishing relationships with customers and other companies. Many event participants focus too much on their performance on the floor during the event. This is truly essential, but post-show follow-ups are as important.
There are several ways on how to approach prospects after a trade fair. One way is to provide them with helpful content. This lets them know that they need your products or services.
You can also ask them if they would like a demo and that you will free your schedule for them. This way, they will know that you value your customers. Also, a demo is a great way to show them that what you're offering is something useful.
Another way to get in touch with them is to offer them a free trial of your product. Just like freebies, people are willing to try things that are for free.
They will most likely agree to this and therefore, providing you with a great means to showcase what you're offering. If you are not feeling the free trial, you can offer them a special deal instead. For instance, you can give them a special discount code for visiting your booth during the event.
Conclusion
There is no secret formula for a perfect trade show booth. Each company has different needs and must take different actions to achieve its goals.
However, if you plan ahead and follow the tips above, you are on the right path to leading your company to success!
Hopefully, this article has given new ideas on what you have to do before, during, and after the trade show! Thanks for reading!