If you operate a business in the modern world, chances are you're aware that there are plenty of dangers lurking around every corner.
Even if you're already aware of the numerous concerns that a modern entrepreneur might face, living your professional life in perpetual fear of something going wrong isn't the answer to the problem.
What more, the more energy you spend worrying, the less you'll be able to properly perform the other duties that come with being a small business owner.
Not only will you be preoccupied with preparing to handle potential issues, but you'll also be removed from the activities of your business that you're passionate about — the parts that made you want to start your own business in the first place!
Rather, it can be wise to simply take some time to acquaint yourself with the current issues and concerns facing businesses operating in our increasingly digitally driven world.
Once you've done this, you'll be in a much better position to take some simple steps wherever possible in order to minimize the threats your company faces and keep your operations as secure as possible.
This way, you won't have to prepare every morning for potential threats — rather, you can have automatic systems in place to protect you in the background while you focus on other more important aspects of your business.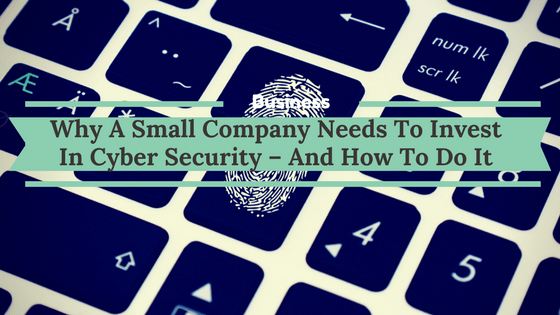 Start With the Culture
Genuine, long-term security begins and ends with your company culture. Any specific steps taken to safeguard your business against an online or offline threat will likely become dated before long. Equipment will become obsolete, applications will struggle to keep up, and procedures will change.
However, fostering a culture of security-minded behavior within your company itself is an excellent way to remain safe over time. According to a 2017 survey of 1000 mid and small-sized companies, 54% of data breaches happened simply because an employee or contractor was being negligent.
With that in mind, the first thing you should commit to is creating a culture of security within your company. Train your employees regarding all of your business's security measures.
Make sure that they're aware of how to handle things like spending money online, using company equipment, and handling customer data properly.
In addition, provide updated training on a regular basis and make sure that there are no weak links within your company where important information can be leaked.
Along with proper training, make sure that each employee only has access to the important information required to do their job. Limiting access to sensitive information is an excellent way to control your risks and prevent scenarios where employees accidentally leak valuable information.
In short, it should be a priority of any business owner to create a secure culture for your company and then reinforce it regularly.
Spend Money Wisely
This isn't a call to master your budget. If you're operating a successful business worth securing, chances are you've already figured that skill out. What we're talking about here is how and where you spend your money, particularly on the internet.
If you're going to make a payment online, for instance, look for "https" at the beginning of the ULR. That "s" at the end of the acronym stands for secure and is a critical component of any safe online financial transaction. Many browsers also sport a padlock icon to the left of the URL. When closed, this indicates that the site is encrypted and all data being exchanged is protected.
Even if you're confident you're on a secure site, it's still wise to use a credit card or payment services like PayPal or Google Wallet. These typically have a healthy level of security and fraud protection built-in. That way if something goes wrong, you'll have recourse to help you sort out the problem.
Protect Your Site
Most companies have a website these days, even if they're local operations. A company site can have customer information, passwords, and other company data, all of which should be carefully protected.
For starters, make sure that your site is kept up to date. An outdated site will quickly become easier for cybercriminals to infiltrate. In addition, you can also get an SSL certificate. This will encrypt all of the data that is being sent between your website and those using it.
While SSL certificates used to be expensive, they've quickly come down in price and are all-around affordable options to keep things safe and secure.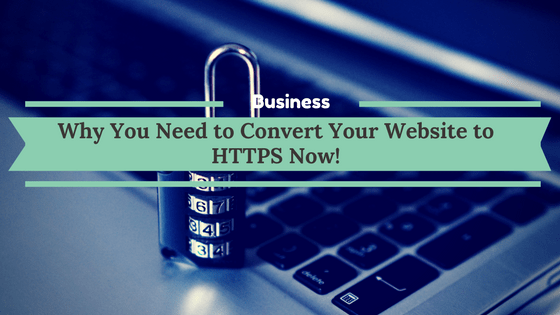 Finally, take the time to research and install security plug-ins. This allows you to benefit from yet another layer of protection against any unsavory activity.
There are many plug-ins that can scan a site or blog in order to keep an eye out for any unwanted activity. The All In One WP Security & Firewall plug-in, for instance, is a very popular one for WordPress sites.
Protect Your Passwords
Another way to keep your online activity airtight is to keep your passwords fresh and challenging. The first thing to do is make sure that all of your passwords (both for your employees and yourself) are complicated.
If necessary, invest in a password management system in order to encourage everyone to avoid easier passwords that can be hacked quickly.
In addition, consider setting up two-factor authentication whenever possible as an added level of password security. On top of it all, even though it may come across as a pain, make sure to change your passwords regularly.
This will help to keep everything fresh and out of reach of anyone who may want to take the time to crack into your system.
Invest in Anti-Virus Software
Having good anti-virus software installed on your company's devices is an excellent way to maintain up-to-date protection against cyberthreats.
There are many different anti-virus options out there, including popular brands like BitDefender, McAfee AntiVirus Plus or Symantec Norton AntiVirus Plus. Most anti-viruses are affordable, even for smaller companies, and they are continually updated as new threats pop up.
Backup, Backup, Backup
While it's always good to protect yourself against threats on the front end of things, it's also wise to make sure to back up anything and everything of value. Maintaining regular, up-to-date backups can be critical if something goes wrong in the future.
This goes for both company computers and other devices like cellphones. If you have your data backed up, it provides peace of mind that even in the event of a digital disaster, you'll be able to get things up and running again as quickly as possible.
Avoid Hotspots
Another classic danger is hotspots. In a world where remote work is becoming more and more common, it's important to make sure that both you and your employees are aware of the dangers of hooking up to public hotspots while using computers with sensitive information.
This is always dangerous, as public WiFi is notoriously porous and insecure and a particularly easy way for hackers to access your information.
Set Up a Document Retention Protocol
Finally, it's important to make sure that you handle your customers' information, both online and off, in a responsible and professional way. It's critical to set up a system that dictates exactly how long to retain various forms of documents as well as exactly how they should be disposed of when that period of time ends.
This is another area where you'll want to make sure that everyone in your company is well aware of the system so that no mistakes are made that can have serious consequences.
Always Be on the Alert
Once again, this isn't a call be paranoid. On the contrary, the more you know about what to guard against, the more you should feel a sense of control over your own company's security.
However, it is absolutely a wise move to practice having a sense of reserve whenever making business decisions. Simply take a step back and consider each activity you're going to engage in from a security perspective before taking action.
Remember to stay humble, as well. The business of staying secure is constantly evolving, and it requires a continual effort to stay ahead of the current threats. Don't assume that because you did your homework six months ago, you're still safe now.
Conclusion
Take the time to stay abreast of current trends in cybersecurity by reading cybersecurity magazines like CyberSecurity Mag and do your best to avoid sketchy scenarios.
Most of this involves typical online behavior:
Don't click on unknown links, including in your emails.
Don't put your payment information in an unprotected server.
Don't volunteer personal information unless you're sure you know who's getting it on the other end.
Keep your employees up to date on how to protect both yours and your customers' information, as well.
You can never completely eliminate the risks of doing business, especially online.
However, if you take the time to develop a security-oriented culture and practice cautious online behavior at all times, you can ensure that you're as protected as possible against the myriad of threats that the modern era presents.