The idea of working as a freelancer is very appealing. You get to set your schedule, work with the clients you choose to work with, make your own decisions and be your boss.
However, on the other hand, working as a freelancer can be very challenging as you have to rely on yourself to run every element of your business.
This can be an overwhelming and often very stressful situation. However, once you have everything running seamlessly, you can start to enjoy all of the perks that come with the freelance lifestyle.
We all have bills that need to be paid and expenses that don't just magically go away overnight once we decide to chase our dreams. Choosing to become an entrepreneur comes with great responsibility.
Freelancing PROs and CONs
With the gig economy on the rise, you may be interested in becoming a freelancer yourself.
But before anything else, let's talk about the PROs and CONS of freelancing. Please pay attention to each of the PROs and don't ignore the CONs. Then decide if freelancing is for you or not.
Don't get scared if you think it's something that you can't do it.  Most of the things can be learned as long as you have a great deal of commitment, excellent time-management skills, and the ability to manage a small and personal business.
Freelancing PROs
It's easier to find work in difficult times.
You can choose your workload (a few or more clients).
Free of the cubicle and 9-to-5 work life.
The ability to work on a variety of projects and topics.
Tax-Deductible business expenses​.
No office politics, annual performance reviews, etc.
Casual work attire.
Freelancing CONs
You have to take care of preparing and paying your taxes.
Projects can begin and then get shelved.
You're in charge of multiple jobs: marketing, getting and managing clients, billing/collecting, etc.
You may get into cash flow issues if customers delay payments.
Instead of having one boss, you have several clients to answer to.
You may work isolated from a team or company.
Ok, so now you have an overview of the PROs and CONs of freelancing. What do you say? Willing to give it a try?
Let's dive in then.
Be proactive
To ensure that your freelance business is a success, you need to be proactive in approaching your business. You don't have the luxury of waiting for clients to come to you or for new projects to fall into your hands.
Instead, you need to get out there and market your new business, reach out to others in your industry, and network to spread the word about your new endeavor.
With so many easy-to-use tools and cloud-based platforms out there to help you out, you can look after everything from designing an invoicing template to filling customer orders and running your social media channels with ease.
Entrepreneurs who take the time to set themselves up for success for a start will have every chance of succeeding with their new freelance business.
Continue reading to learn how to start a freelance business and get started on the road to freedom.
Cross The T's and Dot The I's
Before you start designing your business cards, designing a logo, and choosing a website theme, you need to get your administrative responsibilities ticked off.
The first thing you will need to do is register for an Australian Business Number (ABN) through the Australian Business Register (ABR) if you live in Australia. If you will be the sole employee of your business and don't employ any other staff, you will need to register as a sole trader.
Be sure to check your application before submitting it, as it can take up to four weeks for the ABR to process your application. Any mistakes could delay receipt of your ABN, slowing down the progress of your new freelance enterprise.
If not, check the local business authority and register accordingly.
Finding Clients And Work
One of the biggest challenges of working as a freelancer is securing your first few clients. While there are many different methods that you can use to find clients, one of the most effective ways is to reach out to people, you already have a relationship within your industry.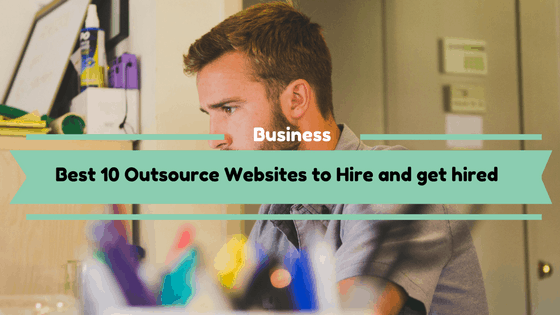 You should create a website, even if it is essential, to give your new enterprise a little more credibility. Depending on your offerings' scope, there is also a range of freelancer platforms that you can visit to try to find work.
Set A Work Schedule
While many people look forward to the flexibility that freelance work can provide, the reality is that you need a schedule. When you don't have a plan, it is effortless to let projects slip through the cracks and for deadlines to mount up.
Before you know it, you will be buried in work, staying up all night to finish projects and kicking yourself for not setting, and sticking to, a work schedule.
Not only will a defined work schedule help you to stay on track with your client work, but it will also allow you to make time for life outside of your freelance business.
Create A Dedicated Workspace
While working at your dining room table might be okay initially, you will need a dedicated workspace as you start to get busier.
Be sure to stock your desk with everything you need and try to find a well-ventilated space in your home that gets plenty of natural light.
An ergonomic office desk and chair can help you stay more productive and alert throughout the day, helping you stay on task and finish your projects on time.
Set Your Freelance Business Up For Success
Starting a business of any kind can be an overwhelming experience. However, setting up a freelance business comes with an extra layer of complexity as you must figure out the best way to move your business forward all by yourself.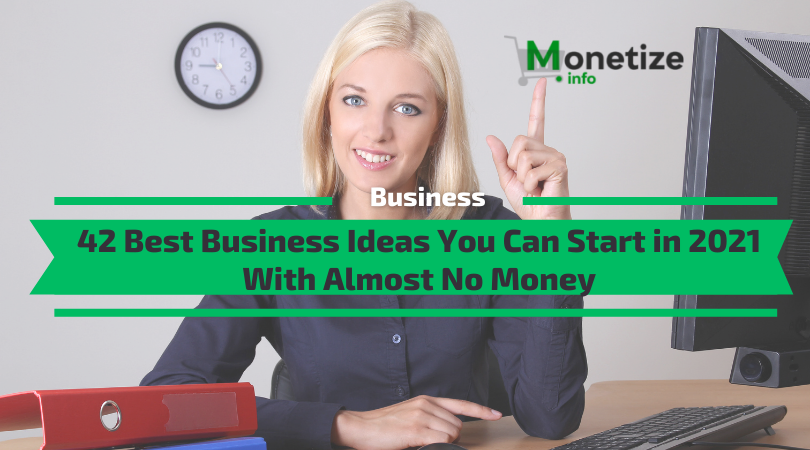 Taking the time to consider your business's unique needs and setting your business up correctly from the start will ensure that your new enterprise has every chance of being a massive success from now on.
Further readings
If you are a regular reader of Monetize.info, you know that we encourage our visitors to do freelancing as a side business or full time. That's because, in this environment, most of the jobs are not sure you should have a side money-making method.
Here are several articles that will help you navigate in the freelancing space easily:
Conclusion
Freelancing is an incredible opportunity for people with useful skills. So start a freelancing business on the side and eventually grow that into a sustainable self-employed career.
Are you a freelancer? How this goes for you?
Let us know in the comments below: