Every B2B marketer strives for leads no matter how many leads their business is currently producing. Big businesses are the ones who already know how and from where to attract b2b leads but small businesses and startups are the ones who need to learn a lot about their market and exploring the new opportunities with a smaller budget.
Here are 13 ideas that will help you attract leads and rule the market this year.
1. Research your target audience & create a customer profile
Before you pitch somebody, make sure that you are already aware of his/her interests and background.
You must know that person's work, their requirements, pain points, buying behaviour etc. or in short as a marketer, you must understand your audience thoroughly.
Hence, creating a customer profile would be easier to get the right leads. Make sure your buyer's personas define your marketing strategy.
So, take out some time and create a profile.
2. Switch to warm calling
We all are familiar with cold calling methods, but few of us are familiar with warm calling. Unlike cold calling that is done to contact any random buyer or prospect with no prior contacts, warm calling is exactly opposite. It is done only when you know them and have prior contact with them. The call isn't made randomly. First, the buyers are researched and then are contacted.
According to the author of Let's Get Real or Let's Not Play, Cold calling results in about a 1-3% success rate for getting an initial appointment and it's generally abusive to both parties.
When that same call is made with a referral, the rate jumps up to 40% and even much higher when that referral comes from within the company.
This clearly points towards the warm calling. Hence, before you move to calling you must gather all the related info about that specific person.
Beyond this, you can use website visitor tracking software which shows you the warm business who have already browsed across your site for information.
3. Make consistent blogging your habit
If you're into inbound marketing you must be aware of the importance of blogging frequently.
You should know that Google loves fresh content and this is also a good chance for getting highly ranked in the search engines. Don't just create contents on a similar thing but try to create a variety of content that may include special blog series, educational contents on the use of products and services or educating customers in a different way.
Frequent blogging gives customers something new and fresh which is both entertaining and informative. This act of you can create a sense of loyalty between both the parties. Also, consistent blogging will bring a traffic volume to your website and will boost your SEO too.
4. Create quality content
Nowadays, content is the soul of the web, so you should try to put all your good efforts in creating quality content. People who write content just for the sake of content has to face its bad consequences. Their content is neither read nor does it gain any kind of popularity. As a result, the business suffers.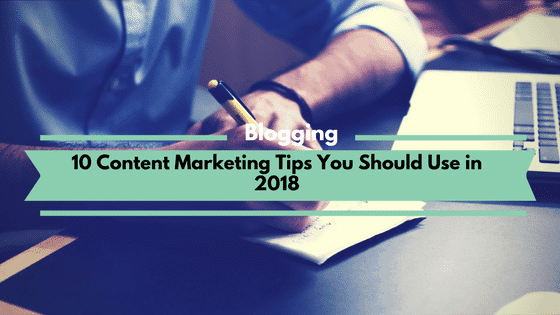 When people land on your website they search for something unique and valuable, something satisfying and relevant. If they don't find these they get disappointed and doesn't even think to revisit.
Therefore, when you're writing content make sure that whatever material you have put into it resembles the topic, don't get out of the track, use formatting, and more.
A good quality content gives you exposure and adds values to your audiences.
5. Make a product video
We all know that visuals create a better impact on the human brain and provide a better understanding as compared to the reading texts.
Visualization plays a long-lasting impact on the human brain and things are easy to remember. While reading texts are somewhat time-consuming and boring, videos are exactly the opposite.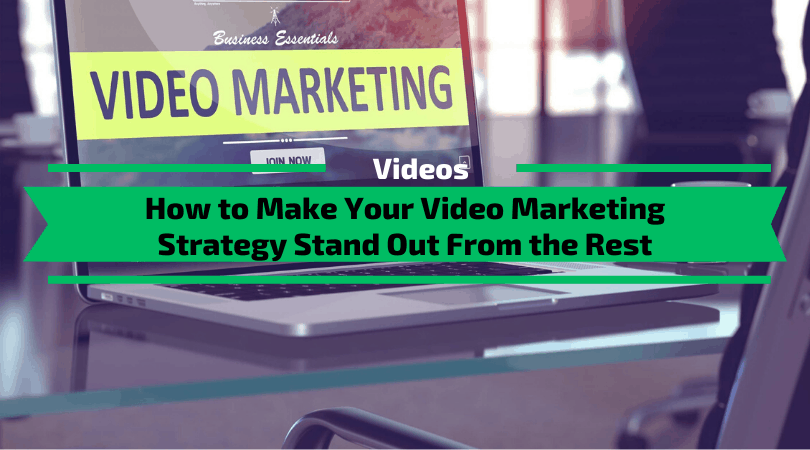 Creating a product video will educate your customers regarding your products and services in an entertaining way. In fact, if you want you can add a call-to-action button in the mid of the video using technologies like Wistia, CloudApp etc. and can capture their email address or any other contact details you want.
Things you need to consider before creating a video is that your video length should be short, say- under 1 or 2 mins, consider making more-in-depth videos describing features of your products or services and if you aren't good at it then hire somebody for the purpose.
6. Start answering questions on Quora
Quora is a great place to make your presence and attract leads. However, selling shouldn't be your main aim. You can gain the attention of the audiences by answering questions related to your work and proficiency.
If your answer is found convincing and contenting, people will be driven to your Quora profile and then to your website. Hence, you should now definitely add Quora as a source of lead generation on your list.
7. Use LinkedIn's blogging platform
LinkedIn is a platform where world's most professionals, especially B2B marketers and business people are found. Therefore, blogging on LinkedIn can be a great way to attract leads to your website. From small executives to manager, CEO, Vice-President, President, M.D of the companies are all present on the LinkedIn.
Small businesses and startups like MediaDigi, must put their time in writing on LinkedIn. You never know what and when something will hit them and will create an urge to see your work and to work with you.
According to a survey by HubSpot on 5000 small businesses, LinkedIn was found 277% more effective for lead generation than Facebook and Twitter.
8. Create a quiz or survey
Quizzes and surveys are always found to be interesting and entertaining for users. For marketers, they can be a good way to collect contact information about their prospects.
But to make sure that they are really interested to undergo a survey or a quiz you must prepare a quiz or survey that doesn't contain questions more than 10 or 15.
That's because it's often seen that long quizes and surveys make people feel monotonous and boring, as a result of which, they leave in the middle of the quiz or survey, without their contact details.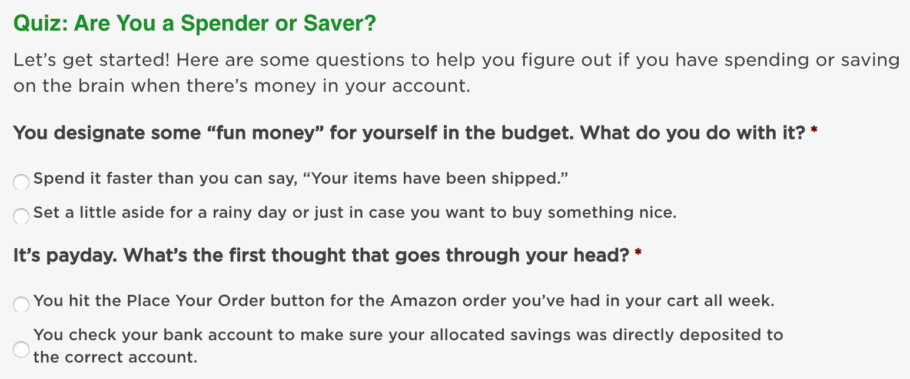 Also, try to keep some prizes related to your product or service so that it can make them happy and build trust in you.
A survey was conducted by Social Media Examiner in 2017 on the use of social media marketing, according to which social media was marked important for the businesses of 92% marketers.
The same study reported that marketers who have been using social media for 2 years or longer, 69% of them see lead generation benefits with social media, by spending just 6 hours per week.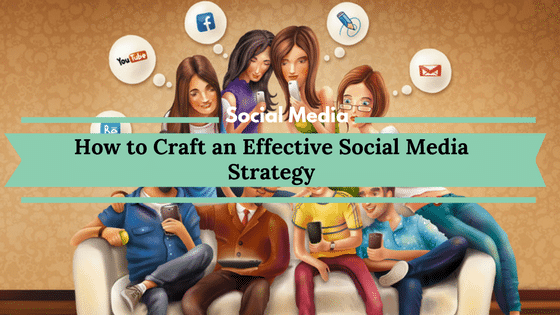 Also, today's generation spends most of their time on social media which means it would be simpler and fruitful to promote, share, advertise and being active on social media.
Along with one could be able to build and maintain a healthy relationship with their prospects for a long time.
10. Collaborate sales and marketing
Just because they are a different department, many companies keep these teams isolated. But they don't know the results they will get after combining the two. Alignment of both the teams can take your business to a new height by helping you understand the customer's behaviour completely.
Since sales professionals are in direct contact with audiences they know and understand them and their buying strategies better. They know the exact requirements of customers and therefore, they can help the marketing team to carry the deal better and in an interesting way.
11. Guest blog on other sites and welcome guest blogging
If you know the websites where your audiences visit regularly, then you must start guest blogging on those sites. This will help you get exposure to your content.
But always keep in mind that when you blog on other sites your primary aim is to add value to their site and additional benefits like getting exposure and backlinks should be your secondary aim.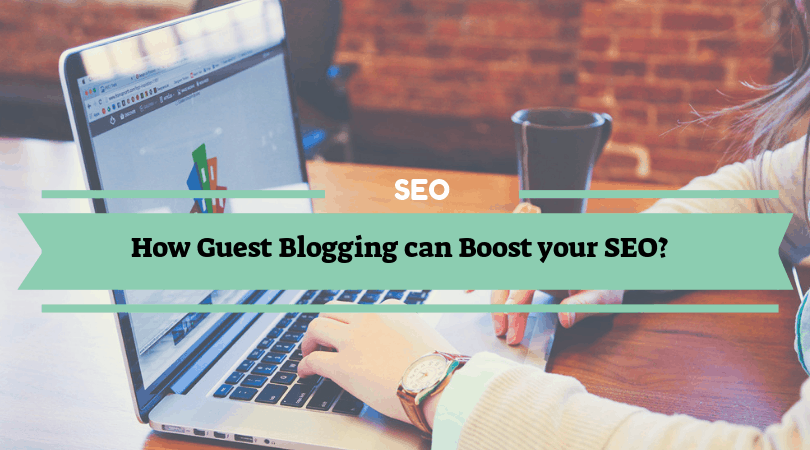 Guest blogging drives traffic to your website, helps develop your authority, builds your online influence, and more.
Now, if I talk about welcoming others to guest blog on your site then let me tell you that welcoming top influencers on your website will again help your website get exposure.
How? Simple, you invite them to write and in return, you offer them money, backlinks, exposure etc. What you get in exchange is a good and quality article, which is most likely to be shared by the influencer writing on your blog.
Hence, this could possibly be a good way to generate leads.
12. Automation

Automation, as the name suggests, automates various marketing work and lead generation tasks, using the software. Marketing automation is employed especially to carry repetitive tasks like sending emails, social media, etc. Obviously, you can't hire people for such tasks. Along with being cost-effective, it performs error-free work.
Automation tools not only help marketers but help sales professionals as well. It can be used to increase the work productivity, revenue growth of the company, help with a better and detailed-customer profile which would be very effective in generating leads.
13. Boost up your SEO

All those above-mentioned tips would no longer work well if your SEO isn't in the process. Your website's ranking on SERPs explains all about your SEO condition.
If your website isn't on the first page of Google, then let me introduce to the fact that it's an alarming situation for you. Because more than 90% of audiences don't go beyond the first page of the search engine. Hence, your primary goal should be to appear on SERPs first page.
SEO not only ranks your website high and brings huge traffic to your website but it also provides users with a surety of relevant and authorized data. It makes people aware of your brand and marks your business as an authority in the market.