In 2013 when we took this interview, Rand Fishkin was the CEO of moz.com – For those who do not know about MOZ.com – formerly SEOMoz.com they offer pro membership SEO services for only $79 a month. They now have over 25,000 paying members.
After stepping down as CEO in 2014, and leaving the Moz company in 2018, in 2020, Rand Fishkin is officially off Moz's board of directors.
He is the co-founder of SparkToro.com – a new market research tool that helps you discover any audience's sources of influence: who+what they follow, visit, read, watch, & listen to.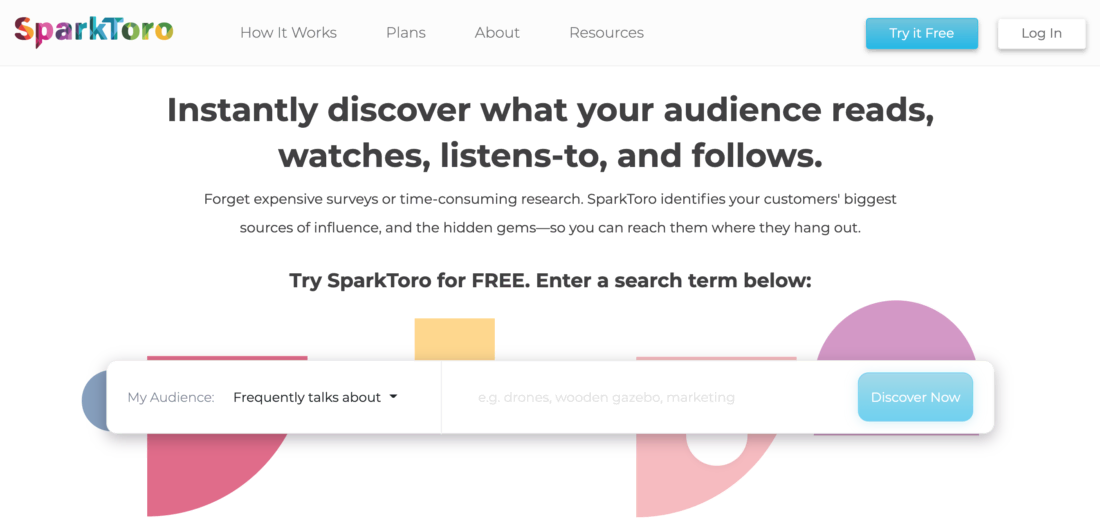 1. What gave you the idea to start Moz?
I wanted a place to share my experiences and get feedback from others on SEO topics. When I first joined the field, I found it incredibly frustrating to locate a resource that served up best practices and in-depth, personal experiences in a transparent fashion, and MOZ was the answer to that missing piece.
2. You have raised around 1.25 million dollars with MOZ. Did you ever expect to see such high earnings?
Actually, we've only raised $1.1 million to date, but I certainly did not anticipate MOZ getting to where it is today. When I founded the site, it was intended to be a community resource for sharing information – hence the .org.
Over time, the potential of the company has grown and today, I think the sky's the limit.  MOZ can go amazing places – our mission is to "simplify the promotion of ideas on the web." Today, we do that in small ways, helping with search & social media marketing, but in time, I think we can make products that distill the essence of marketing via the web
3. What you got you into SEO services? Why not something different?
When I started doing web design and development in 1997, it was all about catering to the client's needs. Back then, it meant flash designed homepages, sound, graphics and all sorts of search-unfriendly coding.
By 2002 things had changed dramatically and we were focused on helping our clients earn revenue via the web. That meant marketing via search engines, and thus, I needed to learn the skills necessary to do the work.
4. Why should people use MOZ service? what do you offer that makes your service better than your competitors?
I believe that the SEO tools and resources inside PRO membership on MOZ are invaluable for SEOs who need a competitive edge and for those who need to save time in the analysis and research process. The guides and Q+A are great when you need an authoritative answer to a challenging SEO question and the tools, particularly those leveraging Linkscape's web index, are unparalleled in their ability to show data critical to competitive SEO.
5. You've been offering Seo services for quite a while now. What is your top tip for SEO?
We've only been doing SEO services since 2004, actually, and PRO membership only started in 2007. My top tip though, is the same it's been for many of the last 5 years – find an emotional or psychological trigger inherent in your website/product that makes people link to the pages you want with the anchor text you want. If you can do that, your SEO efforts will be made considerably easier.
6. Do you think entrepreneurialism is something that is in your blood? Or is something that can be learned?
I'd say it's certainly something that's learned. I didn't set out to found a company or raise venture capital. I started, like many others, as someone who loved the possibilities of the web and working with it. There's definitely some personality traits that drive entrepreneurship, but it doesn't necessarily come from your lineage. Looking at the field of entrepreneurs in the tech world, I'd say that very few come from a long line of business creators. Don't ever be discouraged that because of background or bloodline, you don't have a chance to start a company and make it succeed.
7. Is there anyone you have looked to as inspiration throughout your career?
I don't think I could identify a single person throughout my career, but there have been many people I looked up to at varying stages of MOZ. When I first started, I looked heavily to Danny Sullivan, founder of SearchEngineWatch and later the creator of Third Door Media.
In my recent past, I've been helped considerably by entrepreneurs like Dharmesh Shah, founder of Hubspot & editor at OnStartups. I think I'm someone who idolizes many people and still to this day, I think there's something to be learned from everyone, no matter their level "success" by some external validation metric (like companies sold or millions made).
8. How many hours do you work daily? What are the daily tasks for your business?
On average, I'd say around 12. I usually get up around 8 am, answer important emails and deal with tasks until 10 am, shower and head to work from 11 am-5:30 pm, make dinner with my wife, possibly see some friends, then work again from 10:30pm-2:00 am.[/highlight
Daily tasks are far too numerous to list individually, but I spend a lot of time mired in details still – it's a failing of mine that I need to evolve out of and learn to delegate responsibility.
9. What is the best piece of advice do you have to offer to others planning to start a business?
[highlight color="yellow"]Build some traction, popularity, and audience in your chosen space before you launch – this can be done with a blog, a community, a mailing list, industry connections, etc. but I've seen great products fail because no one noticed.
Become an authority in your space first and you can iterate on your product with the community on your side, helping you improve.
10. Do you have any plans (personal or business) that you can share with us?
As I mentioned in a recent blog post we're exploring opportunities for another round of financing to accelerate growth. That's going to mean lots of cool new stuff coming soon 🙂
I encourage all our readers to connect with Rand and try to learn as much as possible from him. He's a really smart, dedicated entrepreneur that created a huge business from scratch.
Connect with Rand Fishkin
Hope you liked this interview.  Stay tuned for next week new interview with other big guns from online businesses world.