We are super excited to bring you this interview of our Monetize.info Interview Series, where we will be interviewing various experts from the world of digital marketing.
We recently interviewed Brian Dean, who is an SEO expert and Link Building Strategist.
About Brian Dean
Brian is a former dietician who turned into an SEO Expert about 4 years back, after reading a book called "Four Hour Workweek" written by Tim Ferris.
He is the founder of Backlinko, a website where he shares advanced link-building strategies to help SEOs and digital marketers.
You can follow him on Twitter @Backlinko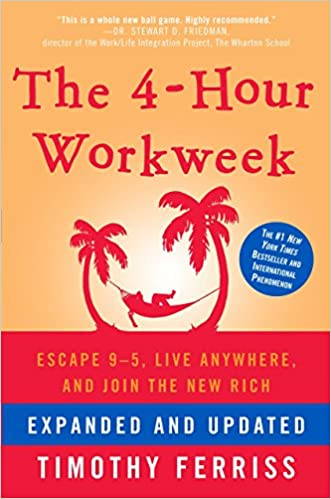 1. How does the recent Google Update affect the current affiliate marketing strategies?
I think they've already profoundly changed the affiliate marketing world. A few years ago so-called "affiliate sites" were the bane of the internet: thin, uninformative, and spammy.
Both Panda and Penguin targeted either affiliates in particular or strategies that affiliate marketers tended to use most (black hat link building, mass niche site creation, etc.).
In response to those updates, I've seen affiliate marketing evolve over the last few years. I own a site that's monetized with affiliate offers (CPA). But if you look at that site, you would never think: "this is an affiliate site". It's a site that people bookmark, visit and naturally share. It just so happens to make its money with CPA. And I've noticed my competition in this space step their game up over the last 2-years or so.
I used to compete with spammy 5-page wonders. Now I'm up against real brands with 6-figure marketing budgets. It's a whole different world.
Bottom line: if you want to make money as an affiliate, create an awesome site that gains authority in your niche. Don't let your monetization strategy define your brand.
2. What do you consider to be the best Affiliate Marketing strategy?
Here's how I see affiliate marketing:
Traffic x Conversions= Money
The traffic side can come in many forms, from PPC to media buys to SEO. But the foundation of nearly all of them is outstanding content that makes you stand out from the competition. For example, Neil Patel's Advanced Guide to Link Building is the type of mind-blowing content that affiliates should aim to publish to drive traffic to their sites.
Conversions are a different animal. Obviously, most internet marketers would recommend building an email list. And while I'm usually a proponent of list building, it doesn't make sense for 100% of the affiliate offers out there.
One thing that's worked well for me is integrated advertising. Most affiliate marketers place banner ads and other in-your-face forms of advertising all over their site. Not only does that murder your conversion rate, but it makes promoting your site an uphill battle (who wants to link to a shady-looking site with ads all over the place?).
Instead, you want to integrate advertising into your site to the point where it doesn't even look like an ad. If you look at a massive affiliate authority site in the personal finance space — NerdWallet.com — you'll notice that they make their ads and affiliate links look like features of the website itself: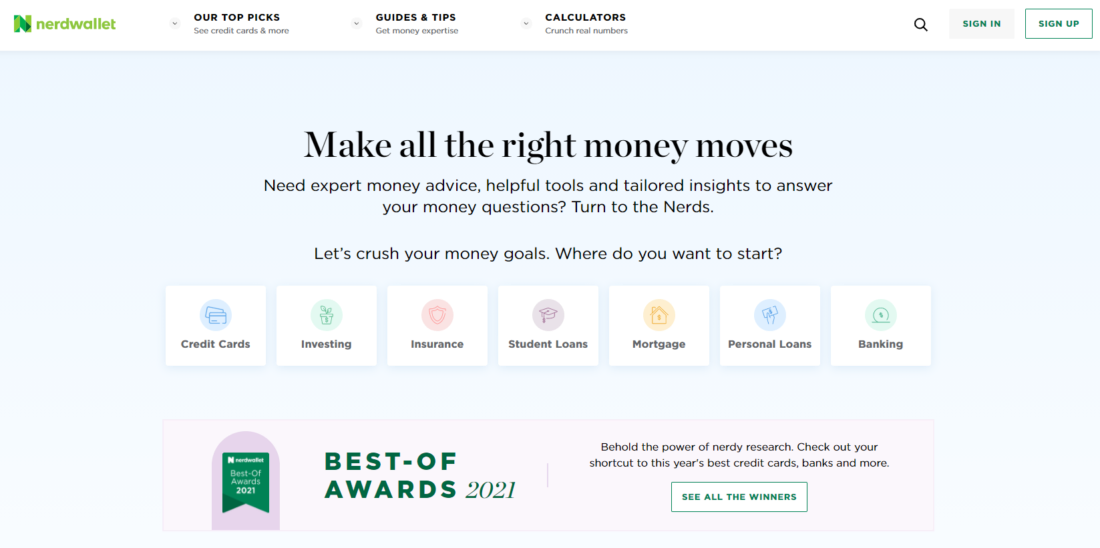 3. How do you think mobile search will affect Affiliate Marketing, and what are the best strategies you can implement with mobile in mind?
Mobile is obviously huge right now in terms of traffic. But I've found that most people still end up converting (either by making a purchase or signing up for something) on their desktop.
That's why you want to try to get your mobile traffic to sign up to your email list. That way you can convert them later when they're ready to buy those speakers from Amazon on a desktop.
That being said, I think that people are getting more comfortable with purchasing mobile devices. So you need to be prepared for those people to convert as well.
One thing I'd recommend is to think long and hard about whether or not a responsive design makes sense for you. I've done some informal focus group testing and I've found that most people on mobile don't necessarily like to see a stripped-down mobile version of a website.
If you DO go the responsive route make sure your layout is pretty much the same as it is for desktop users. Just strip out some bells and whistles to make it easier for mobile devices to access.
The reason I emphasize this is because I see A LOT of affiliate sites serve an ugly, cluttered design to mobile users for the sake of having a mobile site.
Other than that, the same tenets apply to mobile as they do to desktop users: have a clean, minimalist design that puts the content and your affiliate offers front and center.
4. Is Social Media effective as an Affiliate Marketing tool?
I've never had a lot of success using social media as a sole affiliate marketing tool. But I do know some affiliates who get 100k unique visitors per month from Twitter, Pinterest, and Facebook. So the potential is there.
As I said before, you need to create an awesome site to do well today. An active social media profiles are part of that for most industries. So I'd say use social media as a way to promote the content on your site, not as your sole traffic generation strategy.
5. As an Affiliate Marketer, what do you consider to be important metrics for conversion?
It boils down to commissions. But how you measure everything else depends on a) your offer and b) your traffic.
For example, if you're getting organic search traffic from people searching for "life insurance quotes online", then it makes sense to send them to a landing page that connects them with CPA offers. In that case, the conversion would be converted leads.
But if you get less-targeted traffic — for example, people searching for "tips to lose weight" — it probably makes more sense to get them on an email list. So in that case, the conversion metrics would be email signups to your list.