At first glance, blogging might seem like an easy job. Isn't writing and being on the internet all day effortless?
But when many people try to write their first posts, they find it's a lot harder than they thought at first.
The good news is this happens to most new bloggers, and there are a few steps to easily avoid these issues.
#1. Not Getting the Right Training
Sure, it seems like many bloggers are successful with little effort. But the truth is that it isn't that simple. You need to learn how to create quality content that will be shared by your audience.
Do you know how to create a business strategy to drive the growth of your blog?
Consider getting a degree in a field like marketing or business. While it isn't mandatory, you will learn invaluable skills that will help you better manage your new company.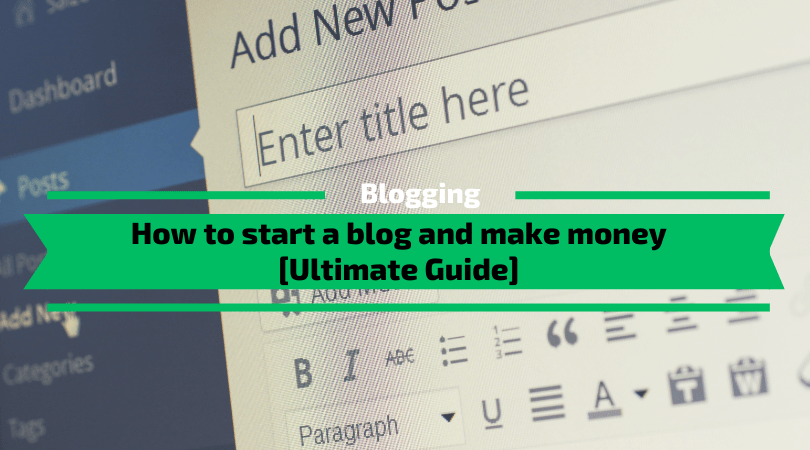 Many potential bloggers choose to take out private student loans to
invest in their education
since federal loans don't always cover everything.
While you're in school, find a mentor. They can often teach you skills you wouldn't learn in a classroom.
#2. Not Going Self-Hosted
If you're just blogging for your friends, it makes sense to have a free blog hosted on WordPress.com, Medium.com or LinkedIn.com.
If you don't want to go self-hosted and you are absolutely certain that your blog will never progress beyond a personal account for friends and family, by all means, use a free account.
But if you want to be taken seriously as a blogger, if you ever want to make money from your blog, or if you want your blog to be an extension or new incarnation of your professional identity, you need to go self-hosted with WordPress.org installation.
WordPress.org is a free open source software that you can use to build a self-hosted blog. After downloading WordPress, you must install it on your webserver to make it work. Then, you can customize your blog however you like – from its design to functionalities – thanks to the thousands of free and paid themes and plugins.
Self-hosted Blog PROs:
it's fully customizable – you can add features and install plugins to create a blog that fits your needs
there are thousands of free and paid themes (designs) available to choose from
it can be integrated into your website as a subdirectory (eg., domain.com/blog – recommended) or subdomain (eg., blog.domain.com – the easiest way)
it's free
Self-hosted Blog CONs:
it requires technical knowledge since you'll have to do the setup and take care of hosting for yourself
its setup takes more time than any other solution on this list
you'll have to take care of security issues, updates, etc. for yourself
Our advice is to use a self-hosted blogging platform like WordPress and then syndicate the content to your Linkedin and Medium.com blogs to grow your audience.
#3. Making Posts That Only Serve Your Business
Although you probably read over your blog posts several times before hitting publish, you aren't the only reader. When you begin to blog, you'll probably get ideas at random times, like when you're on a run or in the shower.
But that doesn't mean your ideas should be random. Even if you think it's a good topic, it might not be good for your blog. Your goal is to grow your business by solving problems for your audience.
That means every single post needs to serve that goal. You should be able to naturally tie them into your industry so you can address specific concerns your audience might have. If you don't have clearly established goals yet, now is a good time to sit down and fix that.
#4. Stiff Writing
Just because you got A's on your English papers in school doesn't mean your blog should sound like one. Unfortunately, if you're just starting, you may only have experience with papers.
The problem is that this isn't the style of writing that many people like to read. Even with the best writing, many visitors to your site won't read the whole post.
To keep them interested, you have to write in an interesting style that is easy to read. Try to be more conversational. Your audience wants to do business with you, not a computer.
#5. You Have a Wall of Text
If you have a great idea, it can be tempting to just sit down and start typing away. But that can result in a poor-quality piece. That's because just dumping your thoughts out in a post isn't a great style.
You need to organize your post so people can easily scan them. Start with an outline and template so all you have to do is fill it in. When you're writing, break up the text with headers and bulleted lists.
#6. You Ignore SEO
It's common for bloggers to write for readers and ignoring SEO. It may sound good in theory but this is a major mistake because your posts will almost anytime miss page 1 of users search result. This means that your readership will improve very slowly. And trust me, in such a competitive digital space you can't afford this.
SEO is a good way to get traffic and advertise your business in any niche. The only downside is that it takes time to rank your website for the terms you want and the competition is fierce.
Do proper onsite SEO and then start hunting for backlinks. You can acquire backlinks through guest posting (check SERPchampion's Guest Post Services),  listings in directories, forum and web 2.0 profiles etc.
We've written many articles on both onsite and offsite SEO and covered everything you need in details. Here are several of them that will help you do proper SEO:
As you are blogging you may be tempted to focus on writing and ignoring Social Media. Boy, that's a huge mistake as social media can offer you instant traffic and a hungry audience for your content.
We already have several established social media networks: Youtube is for video content, Instagram is for photos, the new kid in town, TikTok is for short videos, Pinterest is for images, Linkedin is for Business, Twitter is for news, and Facebook is for, oh well, all of the above.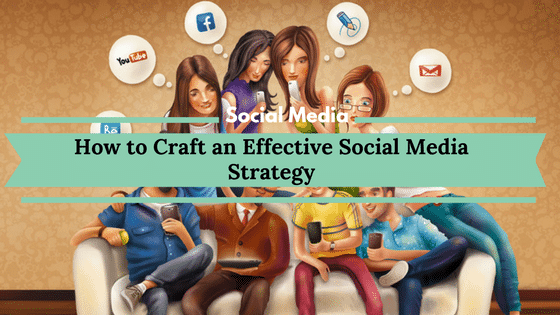 Recreate or simply syndicate your blog posts to social media and grow your communities there but always direct them to your self-hosted blog because social media accounts can be lost in a moment or the reach is diluted unless you pay for boosts.
More articles on social media promotion:
Conclusion
There you have it: the 7 most important mistakes bloggers make.
Are you an established blogger? What are your tips for new bloggers?
Let us know in the comments box below.