Running a successful ecommerce business requires more than a great product and beautiful ecommerce website. It takes many moving parts working together in harmony, and sometimes even that isn't enough.
There are a variety of mistakes (some minor, others major) being made by e-commerce companies today, and each one hurts their chance of success.
These mistakes are more ubiquitous than many realize. If you can avoid the ten most common ones still being made in 2017, your business will be heading toward a brighter (and more profitable) future.
#1. Your site isn't mobile friendly
Companies that don't have mobile-friendly pages & check-outs are missing out on significant cash flow.
Economists project that by the end of 2017, online transactions via mobile devices will surpass those made on personal computers.
Even more, "multi-channel" shoppers, or people who shop using one device and finish using another, spend three times as much money as a person using only one avenue to make purchases.
If you're not optimized for mobile and ready to go on all fronts, it's hurting your business. 
FIX: If you are using WordPress for your shop then you should install a mobile friendly wordpress theme.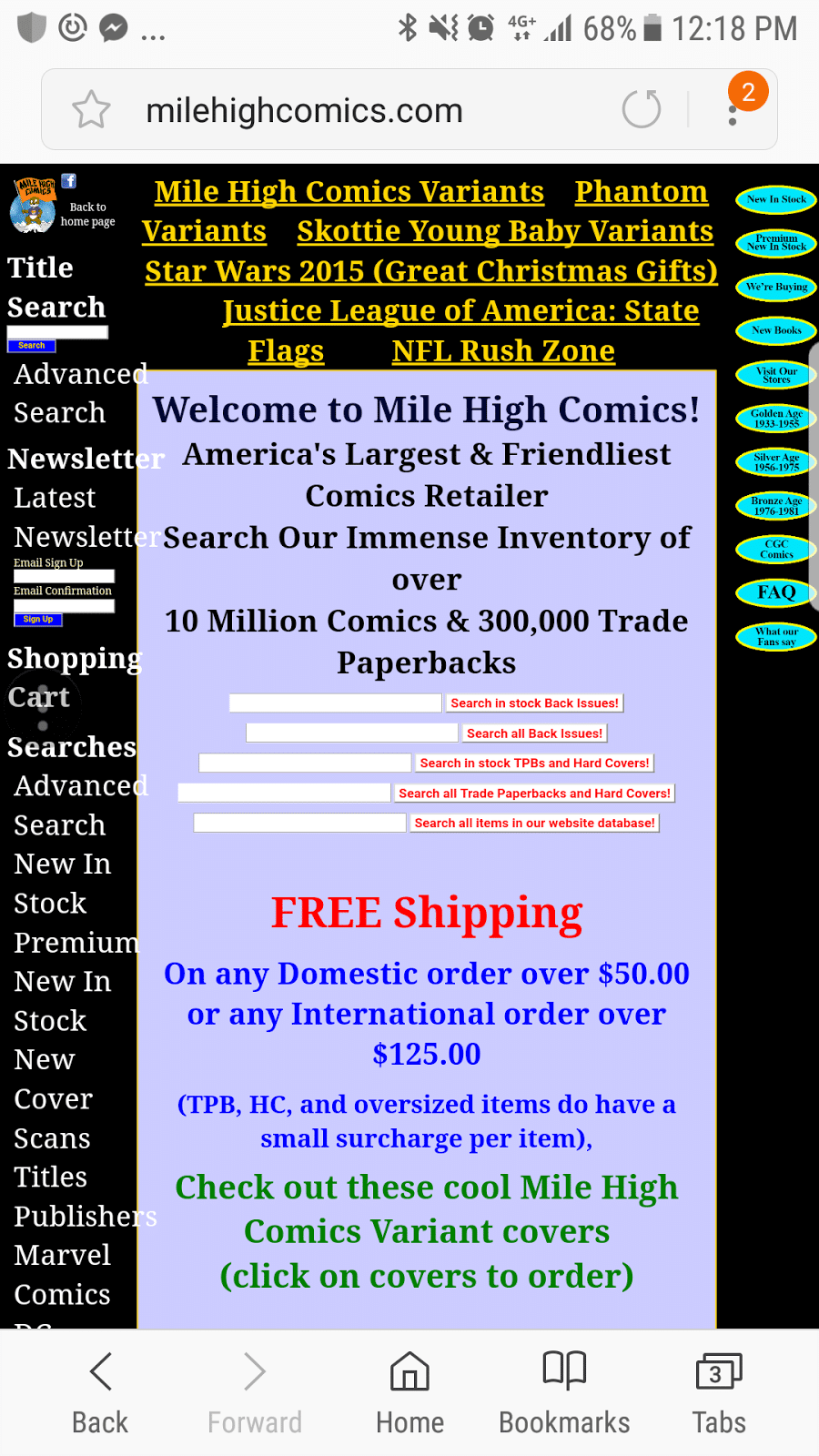 Pin
#2. Company policies aren't compliant (or they don't exist)
The internet may feel like the wild west sometimes, but that doesn't stop states and the federal government from regulating the content that appears there. If your business isn't playing by the rules, you could face steep legal fines (or worse — you could disenchant your client base and cripple future profit margins). Having policies in place that comply with the law and protect user privacy are a must.
In 2018, it's possible to generate a compliant privacy policy and other important legal documents with resources available across the web like a
The internet is overflowing with such resources, and they can be a huge help to your business. Take care of these details now so they don't become a nuisance later.
#3. Using registration pop-ups right before checkout
There is no better way to stymie the flow of paying customers than to force them into an irritating sign-up form just before checking out. Pop-ups have been proven to be an effective tool for collecting email addresses from users when used appropriately (to the tune of 1375% in one study). However, using them at a time the customer simply wants to pay is counter-productive.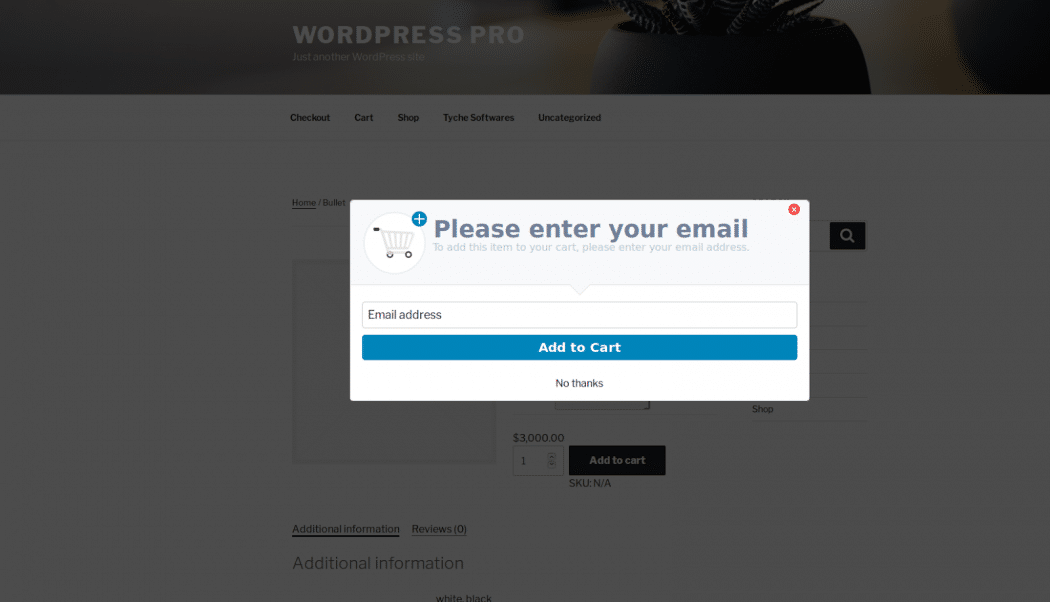 Pin
Don't let the desire for collecting user data get in the way of what's most important to your business: transactions. Gather such information in other ways like clickable buttons that lead to sign-up pages, or even timed pop-ups on your homepage with enticing copy. When they're ready to pay though, let them pay.
#4. There's no blog on your website
Businesses that update their blog receive 97% more inbound links and generate 67% more leads than businesses that do not. It's a simple matter of volume, the more content you create and publish online, the more chances you have to connect with customers.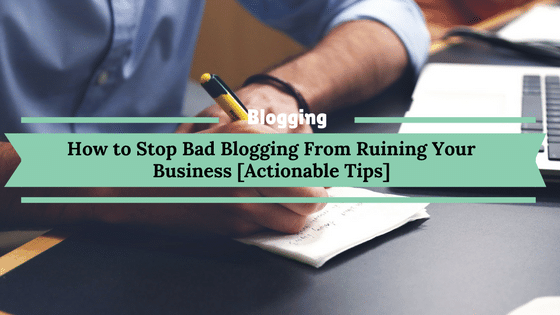 Pin
By writing good content related to your product and efficiently linking to the commercial areas of your website in each blogpost, you can push more users to whatever it is you're selling.
If you're too busy to put together your own articles, you can also try hiring competent freelance writers. They're affordable & in great abundance these days.
Just make sure you avoid bad blogging practices like publishing irrelevant, poorly edited articles, and you'll be able to increase your site's traffic over time.
#5. Your return policy is either too lenient or too restrictive
It's never fun buying something online only to find out it fails to meet expectations on delivery day. It's even worse when you're stuck with a product you don't want or have no use for. Your customers feel the same.
It's essential to construct a sound return policy for your ecommerce business because it will help you build trust with your customers. They want the option, if necessary, to send items back; who can blame them? Sometimes purchases are just not a good fit.
However, you don't want to make your policy too flexible either, because you may be subject to the abuse of certain unsavory types (coined by some as "serial returners"). If you can find a good balance, your site will improve its sales totals and earn the reputation of being a safe place to shop online. Check here a detailed guide on how to write a return policy that your customers will love.
#6. Not allowing customers to comment/review your product
Whether you believe it or not, letting customers leave reviews (both positive & negative ones) will boost the credibility of your company & product. According to a 2014 survey, 88% of respondents considered the reviews left by other customers before buying something online.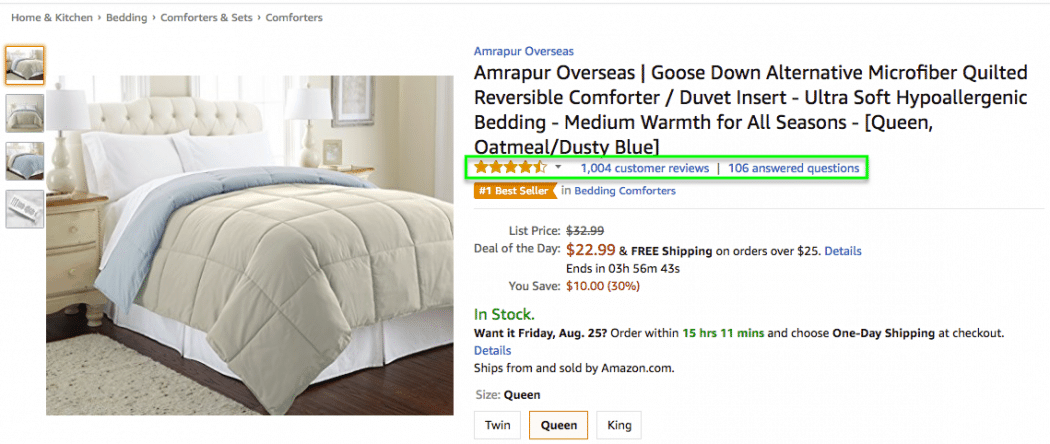 Pin
If your website completely lacks comments, consumers are less likely to trust you. Think of it this way: we all love to learn from other people's mistakes, and if nobody has given your product a whirl yet, why would they want to risk being the first?
What you want is to show users your site is active, and emphasize that people are engaged with your product & website. Some ways to achieve this is to use a download ticker, encourage reviews & comments, or even show the number of shares your pages are getting.
Recent studies have proven these strategies to be effective – implement the ones suitable to your business so you can convert visitors into a paying customers.
#7. Dropping large unexpected fees on customers
What customers like: seeing a price tag with a big red slash through it, and a new, smaller number to the side ("what a deal!").
What customers don't like: seeing a price tag, mentally accepting it, then getting to the checkout where they are greeted by steep shipping fees that bring up the cost substantially. Even worse, receiving unexpected credit card charges for a "subscription" they didn't realize they had signed up for.
Be honest with your customers, and your business will get a good reputation and build a loyal following. Trick them, and you may make some short-term money, but you'll suffer the consequences down the road.
#8. Having poor descriptions of your products
It's important to allow customers to return products when necessary, but if it happens too frequently it can hurt your business.  There's no better way to sink your ecommerce site (and to make customers feel cheated) than to give a bad/inaccurate description of the products you're selling, because people will demand refunds.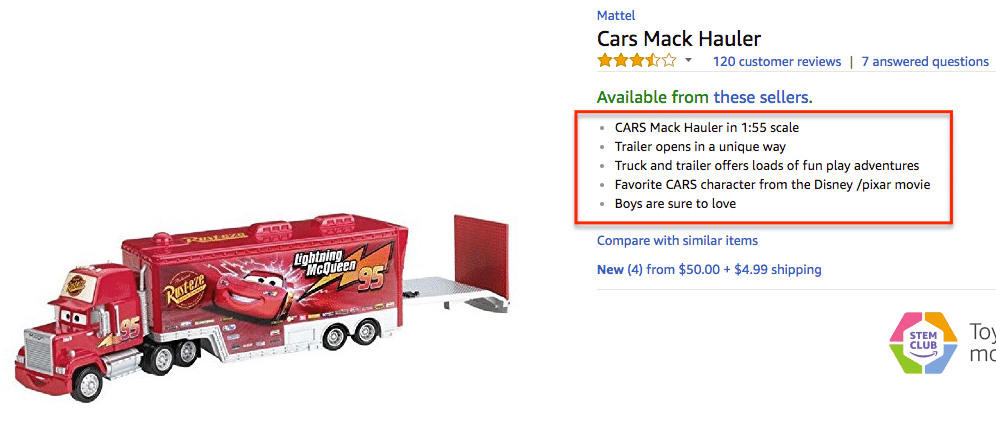 Pin
They will also give you bad ratings; regardless of how good your product is or how effectively you market it.
Invest time to work on product descriptions and it will pay major dividends. It will help with SEO as it can even boost the SERP of your keywords that will drive valuable traffic to your site.
Speaking of SEO you should also take some time to optimize your images to rank in Google Images Search.
It's never too late either; whether your site is brand new or has been around for years, Google is constantly crawling and re-indexing pages. Now is your chance to make it happen.
I can't stress enough how important is to have an SEO friendly shop if you want to increase your sales. You should get an SEO audit of your shop and make sure you have completed the SEO checklist.
#9. Your sales funnel isn't efficient
If you build a beautiful resort on a tropical island but you don't tell people how to get there, you're not going to make much money. The same goes with your ecommerce website.
Regardless of how gorgeous it is or how groundbreaking your product may be, if you don't guide people to the checkout counter you will struggle to make sales.
Thankfully, many companies have already built finely-tuned sales funnels that you can draw inspiration from — it all depends on what your company needs.
For instance, if generating email leads is critical to your business success, a fun, clever sign-up form (with excellent copy, of course) may be your ideal funnel. Understanding your products and the associated sales goals is critical to moving goods on your ecommerce site.
#10. Your company isn't contributing anything unique
There's never been a bigger market in history than the one we find ourselves in today. This is an exciting yet daunting prospect. It's imperative to find a niche so you're not flailing around amongst the rabble of your particular industry.
To do this, you must convince people that your company is different than others; that it's special and brings a unique value to customers. You don't need to be the next Amazon, but you'll want to set your business apart from its closest competitors in apparent ways.
Maybe your prices are the best, or all of your products are handmade & organic, or your company donates significant amounts of profit to UNICEF. Once your e-commerce business has an identity, things will begin to fall into place.
Conclusion
Also, you should not forget about Social Media marketing, as it can create a big difference in your success. You may ask for reviews on your facebook page, do some twitter marketing.
Here you have 10 mistakes you as an e-commerce website owner should avoid or fix immediately on your website. What other mistakes you have seen that lead to a major impact to an online shop. Let me know in the comments box.