Affiliate marketing is one of the easiest ways of earning and is gaining more and more popularity with time. This is mostly a passive income source where you really "act once and earn forever". It is very famous as a part-time business among those who are still studying.
In affiliate marketing, what you basically do is promote the products and services of other merchants and earning a commission in return.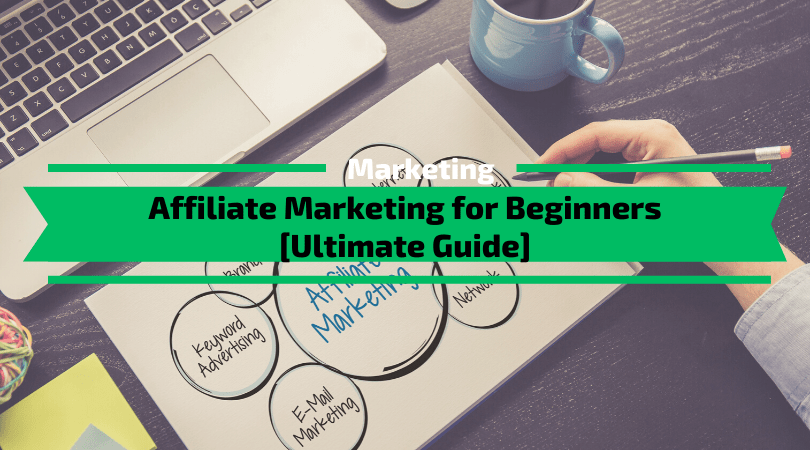 In doing so, you do not need to invest any of your time, money, or effort in manufacturing, stocking, shipping, and other processes.
What you do is just advertising the products of other marketers on your websites or on various social platforms and other places once and receive some percentage of the sales money every time anyone uses your link to visit the product (or service) website and makes a successful purchase.
This way, using just a laptop, internet, and a willingness to earn easy money, you can create your affiliate marketing profile and start earning in literally a few hours.
However, affiliate marketing would have been a very tedious and time taking chore if it weren't for some excellent affiliate networks like the MyLead affiliate network.

MyLead affiliate network
MyLead is an exhaustive affiliate network which fulfils all the needs of emerging affiliates at one single platform and pays you solely on the basis of your performance.
The MyLead network has its head office located in Poland. The company has been operating from there since 2014 and even in this short period of roughly four years, has evolved into the most innovative affiliate networks in Poland with around 15,000 affiliates and advertisers working for over 600 affiliate programs.
Here, you get a chance to work in coordination with worlds' topmost publishers which gets you very high commission rates.
One of the most fascinating factors of affiliate networks like MyLead is their genuineness and trustworthiness. The industry is full of fraud affiliate networks and affiliate marketers which get their work done and still don't pay you your share of the commission.
Of course, nothing can be more frustrating and discouraging than this for publishers, especially for those who are new to the world of affiliate marketing.
The MyLead affiliate network, however, believes in maintaining genuineness and transparency with its fellow affiliates. They pay you the money you deserve and that too in the way which is most convenient for you.
Their strategies and work records suggest that the company is run by a group of highly passionate publishers who are highly dedicated and passionate in what they do.
That work to help virtuous affiliates from all over the world in finding the most suitable affiliate programs for them. They go out of the way to teach their affiliates the skills related to affiliate marketing, making money online, and so on.
Also, MyLead.global is a trustworthy network, just check their ratings on the other sites or payments proofs.
They provide a range of training programs throughout their user panels which have successfully trained thousands of affiliates, providing them with up-to-the-mark knowledge and strategies that will aid them in their venture for affiliate marketing.
Due to these reasons (and many more), the MyLead network has been appreciated by their clients in many blogs and review websites.
Making money at the MyLead affiliate network
Being an affiliate network, MyLead brings together advertisers and commission-based publishers to work on affiliate projects. Affiliates promote the products and services of a merchant and refer them to people in his own network. If a person visits, the required website and decides to make a purchase or to do some other desired action like clicking or subscribing, then the affiliate will receive a commission.
Businesses want publishers with ample traffic to their websites so that they can promote their products, but they can't afford to track for such publishers in place of focusing on improving their services.
Similarly, the publishers want to promote the best-selling products in order to ensure larger and more certain commissions. However, searching for new offers, making negotiations with the businesses, and tracking the payment becomes very complicated and time taking for the publishers.
This is where affiliate networks play an important role by acting as a third party intermediate. This way, both the parties can focus all of their efforts and time on their own works only.
Types of MyLead affiliate network
The 600 affiliate programs include offers of many categories including loans, business resources, dating, game downloads, video streaming, courses, and so on.
The conditions for payment vary from one business campaign to another. For example, e-commerce companies pay you only for the actions which actually convert into a sale.
This is different from most of the mortgage or loan companies which require you to just fetch them contacts (name, email, telephone, etc.) of people whom they can later convert into their customers. So, it is important to choose the right affiliate program offers so as to achieve maximum commission.
The various MyLead partner programs are:
Cost Per Lead (CPL) – In this pricing model, you get paid when a person signs-up or subscribes to the merchant's website or service.
Cost Per Action (CPA) – In this method of pricing, the prerequisite condition for you to get your payment is that the customer accomplishes a specific action like making a transaction with a credit card or creating an account. Check our ultimate CPA marketing guide.
Pay Per Install (PPI) – This pricing model is prevalent in the case of mobile apps or desktop software. In this case, the customer should successfully install the software in his/her device.
Cost Per Sale (CPS) – This is the most common type of program, especially in e-commerce services. In this method, the customer should not only visit the merchant's website but also make a purchase. Check our affiliate marketing guide.
SMS – In the different SMS programs run on MyLead network, the user needs to send a message to the service provider in order to gain eligibility to use its services like downloading videos, games, content, or to participate in SMS competition offering lucrative prizes.

How do you can promote MyLead offers?
The two main requisites for effective promotion of offers are the relevance of your offer and targeting the right audience. It is your responsibility to convey only genuine and useful offers to your audience otherwise it may create a negative impact not only on the affiliate program but also for your own website traffic.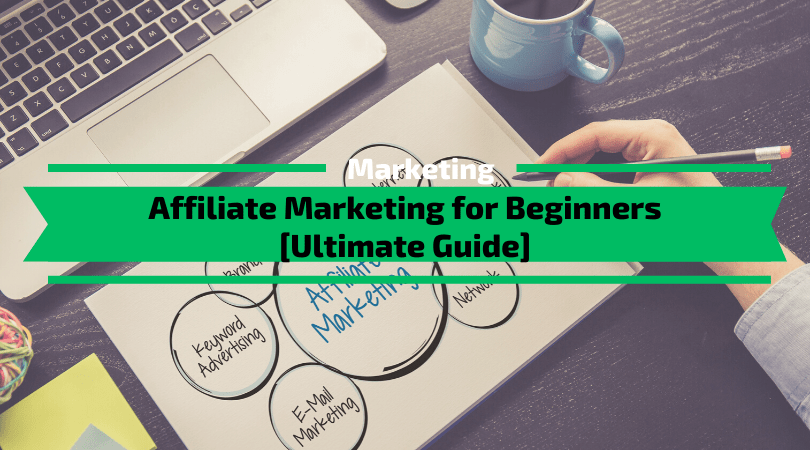 Also, you should be very particular, while targeting the audience as the possibility of their following your reference varies with various factors like age-group, gender, region, occupation, and so on.
You can share your referral links on your social networking platforms like Facebook, Instagram, and Twitter or you can also upload demo videos on YouTube.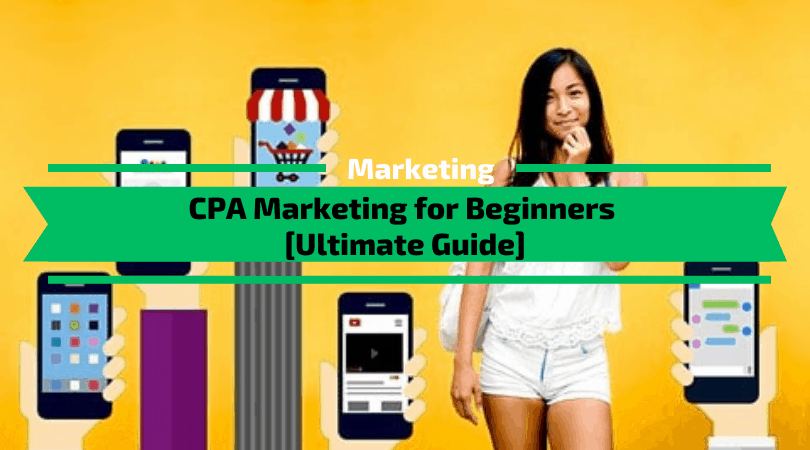 It can be very advantageous if you have a
WordPress blog of your own
, preferably, related to the product or service you are promoting.
If you have some trouble with configuration or some question feel free to ask MyLead support. They are ready to help you.
PROs & CONs of MyLead affiliate network
PROs of MyLead
Trust and professionalism – The best aspect of the MyLead platform is the professional way in which they do things like searching offers, making negotiations, managing databases, and tracking your payments.
Mentors and closed forums – As soon as you make a MyLead account, you will receive guides and closed forums to get you started. The MyLead team consists of mentors who will help in exploring the world of online earnings. You can contact them for any knowledge you seek, and that too absolutely free.
Easy and fast payments – Using modern ways of online payment like PayPal, Payza, Payoneer, Webmoney, and ePayments, you can get your payment within 48 hours. Also, the minimum withdrawal amount is just 20 USD for affiliates outside Poland.
Comprehensive statistics – MyLead affiliate networking provides their publishers with detailed statistics which help them in the evaluation of their effectiveness in the recent duration and optimize them in order to obtain maximum productivity. All these statistics are available on their user panel and show information like the conversions you have, the number of leads sent and visits a given subpage on which you've posted a referral link. You can also download a PDF report.
CONs of MyLead
Performance-based – Although this has a positive side as well, being a performance-based affiliate network, you generally get paid only when a conversion is achieved through your referral link. Since it largely depends on the response of the customer, the achievement of leads is unpredictable. But sometimes a one-time commission can be worth more than 400$.
MyLead affiliate network overview
The MyLead affiliate network has been one of the most popular innovative networks among publishers since when it was established back in 2014. It provides professional assistance to its publishers throughout their online earning process.
Now you can start earning money without investing money and without any prerequisite skills or experience. You can easily track your progress using the exhaustive performance statistic provided to you by the company.
The payments are fast and convenient. You'll be provided expert advice from mentors on every step as you go on pursuing the goal of online earning. Though there are a few shortcomings in MyLead affiliate network, they will be there in almost any other affiliate network as well.
So, MyLead could be an ideal affiliate network for almost all of the affiliates and everyone can find a suitable affiliate program for himself irrespective of whether they are beginners or professionals.