Did you know that every single day, approximately 144.8 billion emails are exchanged?
And what's more mind-blowing is that 84% of this mails end up in your spam folder.
Don't you think this kind of makes it obvious that many people are totally unaware of the aspects that are accountable for great marketing strategy?
You may think nobody even notices an email signature but the smartest online entrepreneurs will tell you otherwise. It is more than just a decoration, an email signature is your identity to somebody you want to build a professional collaboration with and who knows simply nothing about you.
In fact, reports have shown that successful email marketing campaigns can garner 4300 percent ROI.
At MediaDigi we use email signature marketing effectively by linking our contact emails, social media profiles and our most proeminent brands so everyone that receive our emails can find out more about us and the digital properties we manage.
Below, we will discuss 7 do's and don'ts that'll help you reach your marketing goals.
DO: Find a Good Layout
This is the first and most important step for creating an impressive email signature that'll promote your business. A good email signature should be informative and neat.
What information you'd need to put in the signature will depend on the kind of business you are promoting. Remember that everyone is a fan of simplicity.
So, keep the information to-the-point.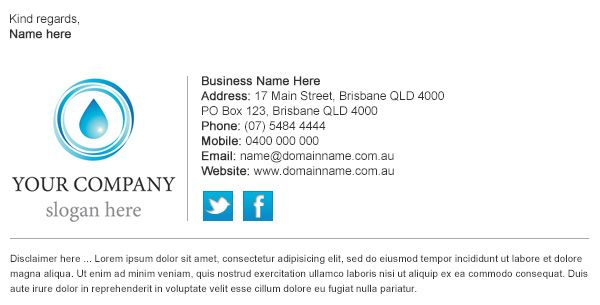 DON'T: Clutter It with Too Much Information
There is absolutely no point in using an email signature to write your autobiography. If you overstuff your signature with truckloads of links and information, that would be a major turn-off for your potential clients.
The chances of anyone opening the never-ending list of URLs in your signature is too less.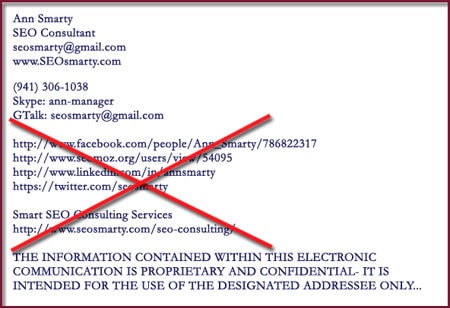 DO: Include Social Media Links
The 21st century is all about making your presence felt over the web and social media platforms have leveled the ground for everyone. If you or your company has no presence on social media, people will find your business shady. That's plain psychology.
Adding Twitter, Facebook, Linkedin links to your signature will help you generate more traffic and most importantly, your business will be talked about, that's the goal, right?

Don't Use Multiple Fonts and Colors
Minimalism is in vogue right now. Treat your email signature as a signature only, it is not a medium to show-off your graphic designing skills. In order to avoid making the design overly complicated, limit the number of color palettes in the signature and always use only one type of font.
Using the same font you use for writing the email for the signature as well gives it a nice touch of professionalism. Choose a type and size of font that's easy to read, e.g. Ariel, Calibri, Tahoma, Verdana, Gill Sans and a few more.
Do not use Comic Sans at any cost because you wouldn't want to come across as an unprofessional, unserious business person, would you? To make the design clean and eye-catching, again, opt for the minimalist approach.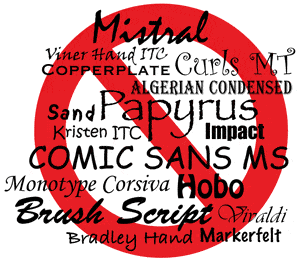 A pro tip is to take inspiration from the colors present in your logo. This will help your clients and users connect to your brand more effectively.
Do Include Your Blogs
Including your blogs, Podcasts, Webinar in your signature is also a smart marketing tactic in the digital era. If you keep adding fresh content on your blog and hyperlink it to your email, the recipients will get easy access to new content and will keep coming back for more.
Don't Use Personal Quotes Unnecessarily
If you're promoting a serious business, you have to create a solid impact on the email recipients. The best way to do is include information related to the brand only. Using personal quotes, unless you are a globally recognized celebrity, would be over-the-top and kick of tacky as well.

Do Keep the Font Palette Small
Previously, we spoke about keeping the color palette small, now we will talk about the importance of keeping the font palette even smaller. The whole point of chalking out an impressive email signature is to increase brand awareness.
Using different fonts for highlighting different texts would make it look like school project of a student who ran out of materials to write about. If you want to get a flexible typeface that can be customized according to your liking, the internet has a plethora of options for you.
Don't Add Long Disclaimers
Inserting a long disclaimer in email signatures is a very common mistake people make. Now you might argue that it's better to be safe than sorry.  Well, sorry to pop the bubble here.
No legal advisor will ever tell you that email disclaimers hold any weight. Its function is strictly limited to just annoying people.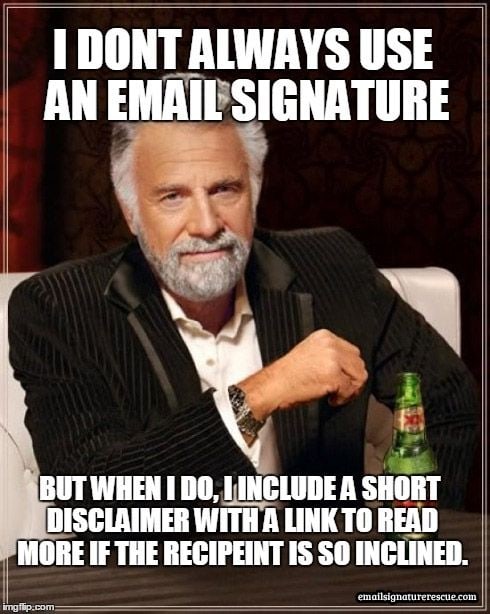 Do Use Dividers
Use dividers to keep the contents of the signature organized and maintain a strong hierarchy. Full-bleed dividers will help the most important pieces of information in your signature like Name, Contact Info highlighted so that they readily capture the attention.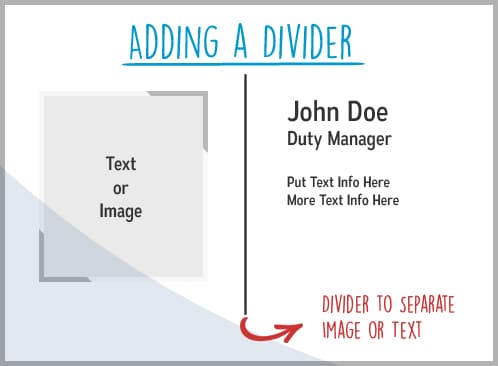 Don't Jam It with Social Media Buttons
This might counterintuitive to our suggestion to use your email signature as a medium to general more traffic to your social media pages. Having said that, overdoing anything in an email signature has more demerits than otherwise.
Tailor your signature according to your target customers and the brand. Use maximum 4 social media buttons (use icons instead of URLs) to keep the space uncluttered.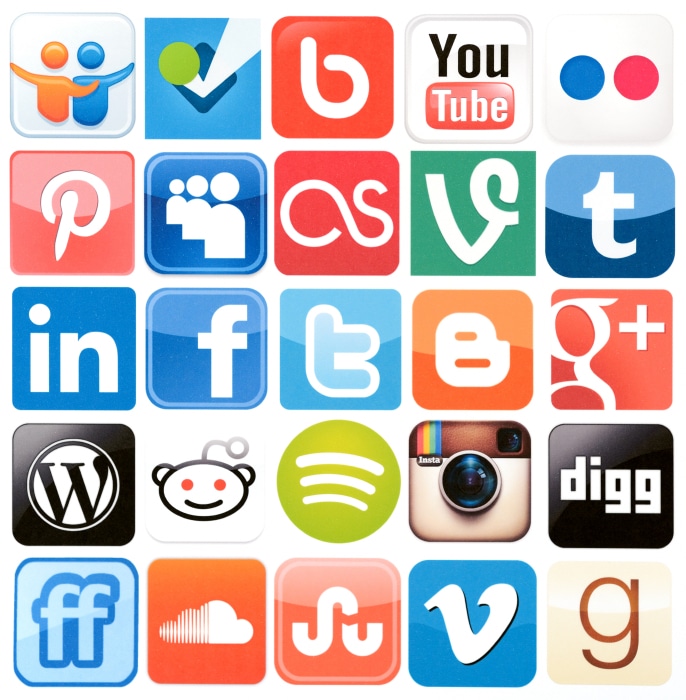 Do Use Professional Headshots
Using a headshot instead of a full body photo (do not use selfies) is another tip you must follow to create a lasting impact on the recipients. Make sure to look professional in the photo, dress in formals and keep the hair well-groomed, look directly at the camera and pose against a not-so-flashy background.
Headshots are the best of email signatures because it highlights your face and as the image size would be small, it will take less time to load.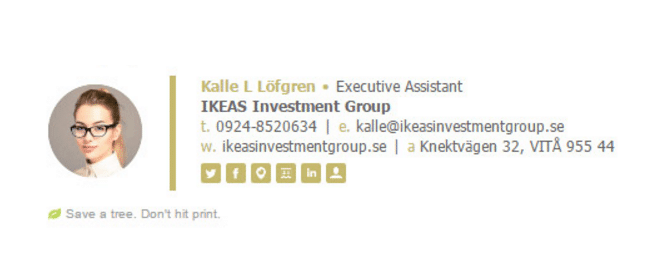 Don't Use Too Many Images
Once again, let's stick to "the lesser, the better" policy. Including too many images in the signature can make the emails end up in the Spam folder. Limit it to maximum 2 images. The pictures you choose should be relevant to the service you're promoting.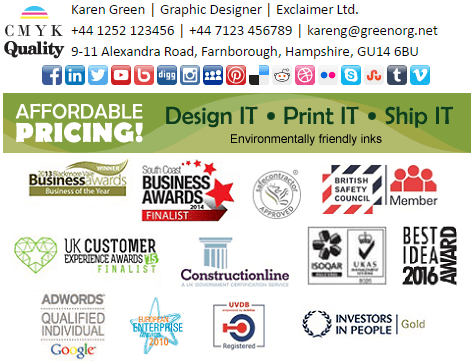 Do Make the Signature Mobile-friendly
Everyone has smartphones these days and the number of people opening emails from their phones is ever-increasing. Did you know that 48% of the total emails delivered every day are opened on phones? That's something to take note of.
To kickstart a successful email signature marketing, you have to pay attention to the scale of your design. For small screens, you need to optimize the size of the logos, images, shorten the long website links and email addresses. If you are going to use a wide logo, make sure to use a vertical template.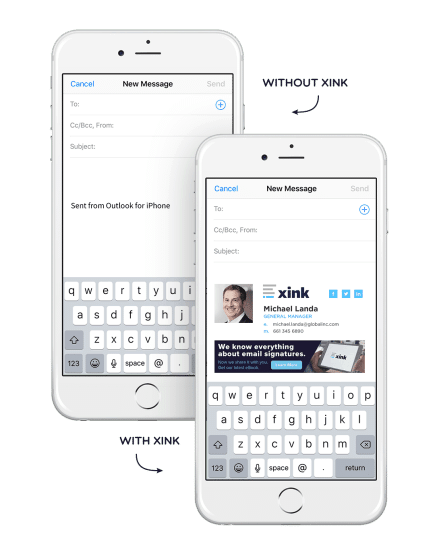 Don't Overcrowd with Too Much Content
As you might have already remembered by heart now, less is more when it comes to designing a cool and catchy email signature. Including irrelevant content like quotes and sagas of your achievements will only backfire.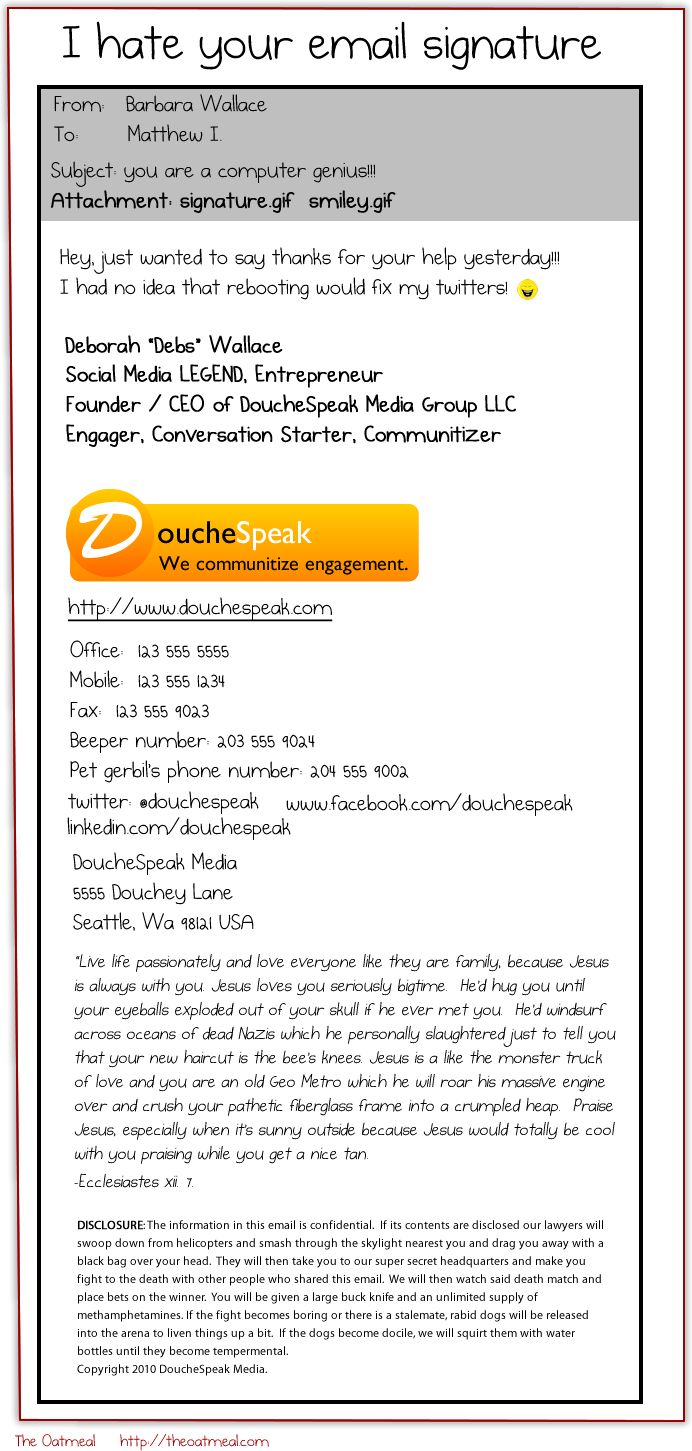 Conclusion
In my opinion, email signature marketing is very important and you should not ignore it. It doesn't take much time to set up a perfect email signature that will bring you traffic and brand exposure for years. There is no reason to leave all this exposure on the table?!