No matter how easy or complex a task seems to be, a few things can go wrong. We all want to be very productive in whatever we do, get it right, and just in time. However, we are humans, and a few things are beyond our control. Using the specific productivity apps and tools goes a long way in eliminating hitches in our work and helping us hit a high level of productivity even if you work from an office or remote.
#1. Timenotes – Time management Productivity Apps
In whatever work situation you find yourself, alone or with a team, time management is essential. Timenotes is a time management app that takes you from a low level to a high level of productivity.
Being able to manage your time goes a long way to putting out more results effectively.
This is why you need the Timenotes application to help you keep a proper record of the time you spent on tasks.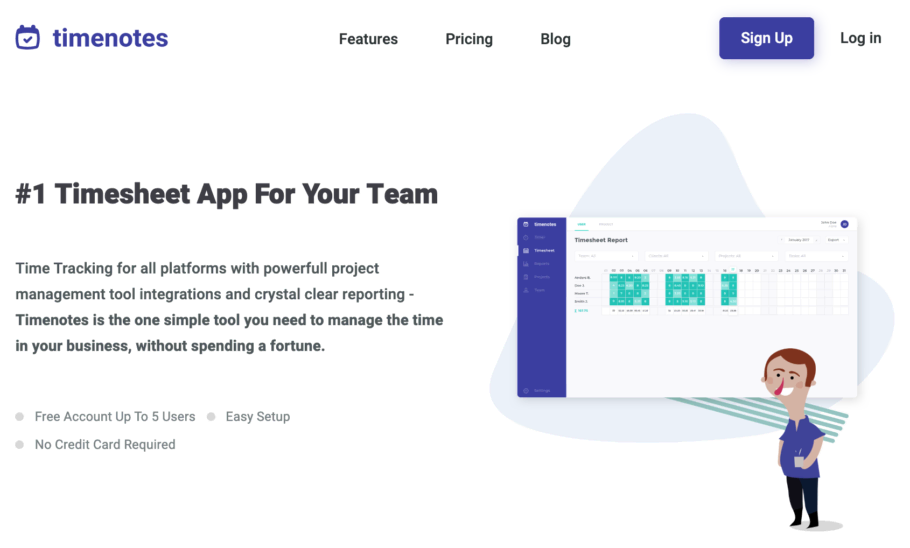 It features third party synchronization and can also function in task management for easy workflow. The application is handy, especially for freelancers, as it helps in tracking how much time you spent on a job for proper billing and payment. When you are working remotely your employer may want to keep track of your hours worked, and this app is a great way to do that.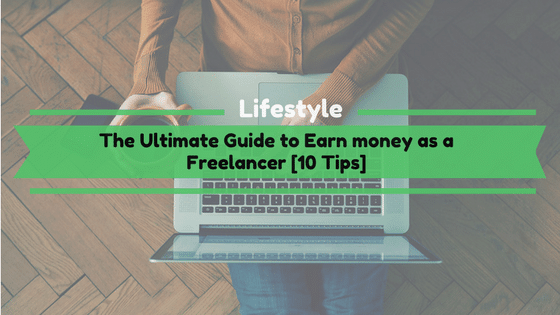 With this efficient freelance time tracker, you can evaluate your output and significantly improve your work, level of productivity, and of course, your income. Timenotes is available for free for small teams; however, big teams pay a maximum price of $35 monthly.
#2. Office 365 – Productivity suite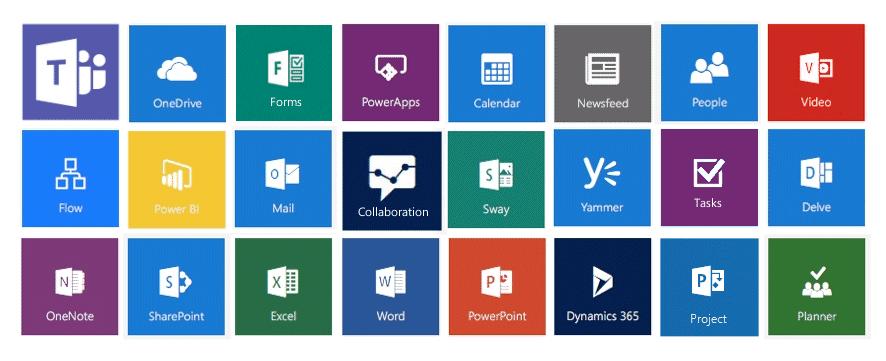 Microsoft Office Suite can be everything for your project, no matter the capacity. It is cloud-based with many applications that make working efficiently a hitch-free ride.
Office 365 comes in various packages for a varied number of users, especially project managers. It features many programs such as Word, PowerPoint, Outlook, Excel to help you handle documents, emails, spreadsheets, and a lot more.
Greatly appreciated for aiding users who need to convert files from one format to another, the MS office suite presents an easy and timely way to work. With this tool, you are certainly going to be more productive at a price as low as $6, depending on usage.
#3. Asana – Project management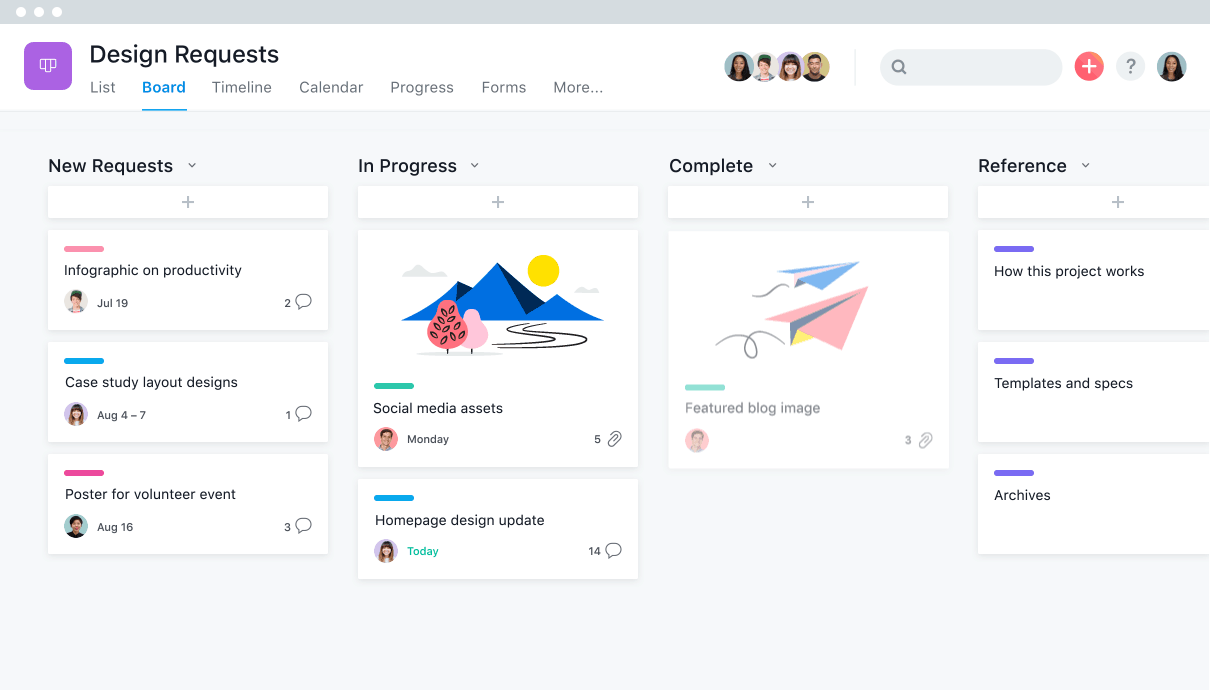 For over ten years, Asana has been servicing individuals, small and big firms with easy communication and work style. Aiding employers and employees to work effectively, the software features a lot for staying on track. Asana helps employers effectively monitor work progress and ensure that workers stay on track.
It is also great as it is not only suited to assist employers but employees and different kinds of teams. With Asana, teams can monitor workflow, stay organized, and informed on available or pending results. The application allows for posting or revisiting past work and making comments or reviews on tasks.
Not into business?
It is also ideal for tracking your work as an individual as it helps you create a to-do list and monitor work progress, avoiding delayed output by setting up reminders. With various plans and costs, it is one of those productivity apps for boosting productivity at any level of work.
#4. Trello – Project management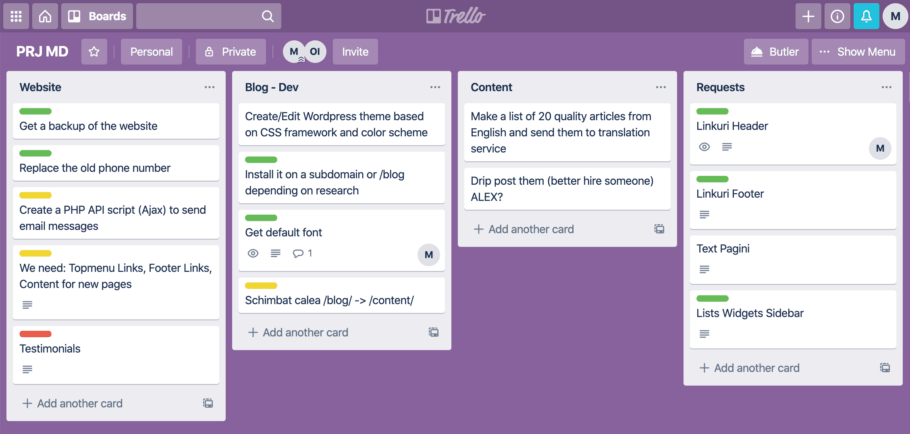 When it comes to applications that are not complex, you might want to take a second look at Trello. Powerfully packed with many helpful tools, it is another interesting application for businesses or individuals with any amount of work to do.
Trello helps you keep all your work in check and share them easily. The application makes working with it not only easy but also allows integration with other services/applications.
Synchronization, organization, user-friendliness, time, and work tracking – the Trello application defines productivity to a great extent. With its design set around cards and boards, you can hardly miss anything. You can get Trello basic version at no cost, but a price of about $10 monthly per user makes the business version available.
#5. Evernote – Information management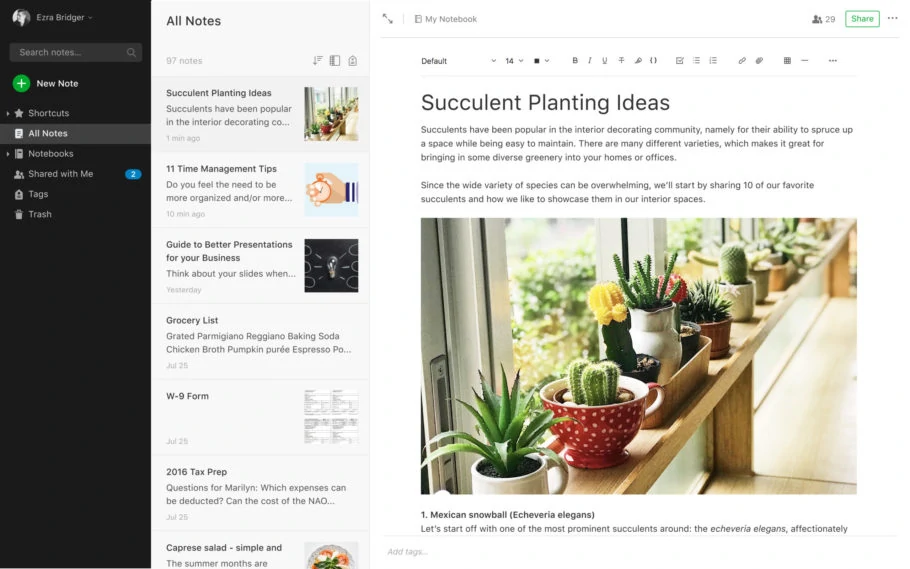 With Evernote, you can store information fast and easy. Being productive is not just a one-way route, with specifics and all that. Once in a while, your job can get flexible; you might need a place to store incoming ideas or plans, and this application never fails. It supports a wide range of note-taking, helps you to sync files easily, and store a wide variety of information, helpful for your work.
Another feature worthy of note is its compatibility with search tools. Evernote features smart search tools to help you access files anywhere on your workstation. Though there is a free version, the application is available at more advanced levels for about $7 monthly. Depending on your needs and personnel usage, you can have the application serving your needs at a small price.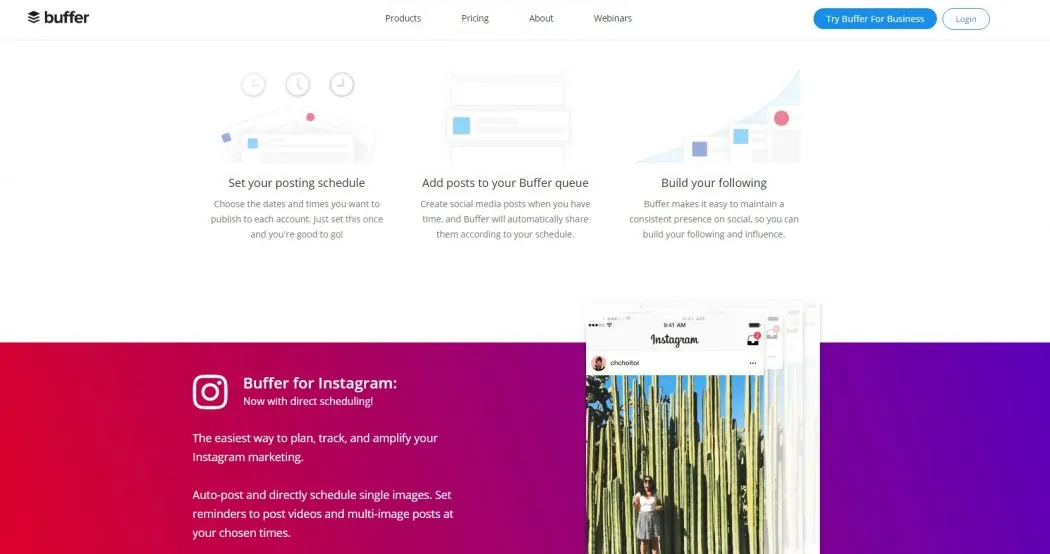 The fact that social media is key to many doors, it is exceptionally undeniable. Many individuals and businesses from small to large are connected online via many platforms. Many businesses have received their boost from social media and hit the top.
With a lot of information packed online today, you would want an application like Buffer, which can help you with tracking and scheduling. The Buffer application offers RSS support, making it easier to share information from different sites. You can track metrics from shares to likes and even clicks and stay on top.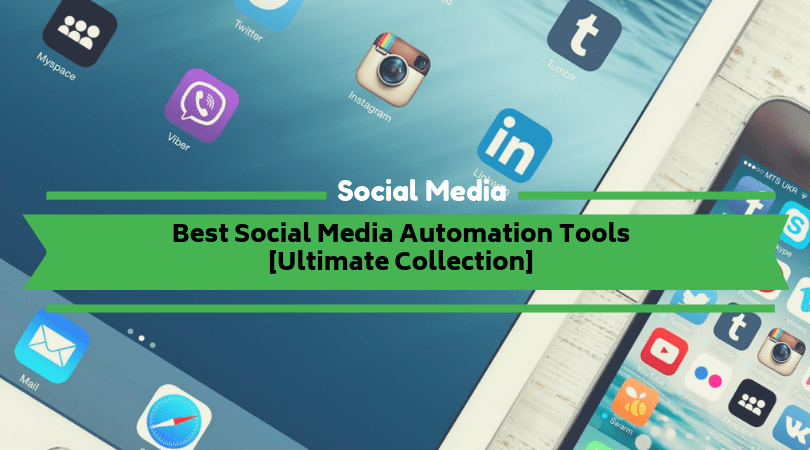 Also, offering very flexible means of creating schedules, the application is the perfect tool for social media management. With all these, you are sure to be at the top of your game on social media.
The Buffer productivity app is available for one user on three social media applications for free, and for up to 8 accounts, it costs about $12. Depending on your usage, you can pay more for the application.
#7. Basecamp – Project management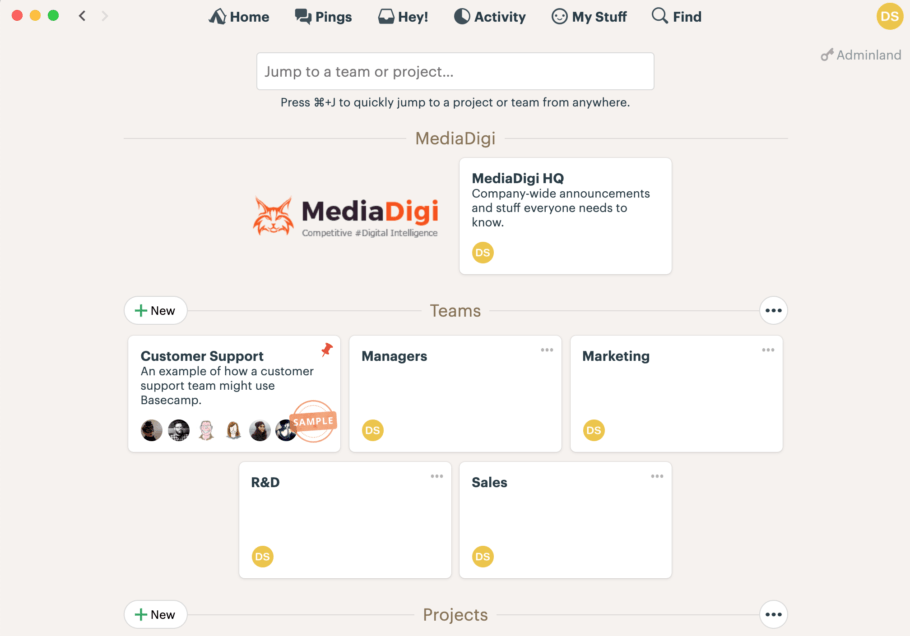 Disorganization, lack of communication, and many more lapses contribute to poor performance. Should you desire a high level of productivity at work, either with a small or large team, an application like Basecamp is highly recommended. With Basecamp, projects and workflow can be easily organized.
Basecamp helps to sort out the work of the team by projects which go a long way to monitor performance. You can drop reviews or generally track everything that is being done.
Very helpful to teams, the app allows the creation of to-do lists and effective communication across every member. With this application, results are always produced as communication is easy, and performance always monitored.
#8. Pocket – Information Management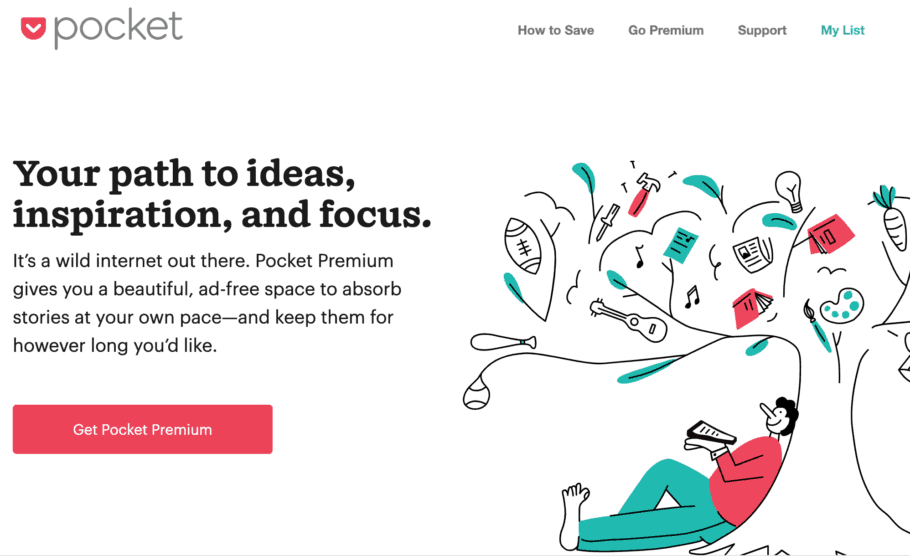 Working online can be a cumbersome task, especially if you have to save information for use. Just like its name, this application is a "pocket" for the web-user.
No matter the information, Pocket is one of those productivity apps that helps you store it from any page, and you could even view these while you are offline. With the diverse information available online and limited time to explore, Pocket saves you the stress of staying in the net for too long, especially while you've got lots more to do.
More like a storage box, you can download different kinds of information from articles to videos and more, saving them for offline use. While its free version is available, you might want to pay about $50 for the advanced version, to avoid scaling ads during usage.
#9. LastPass – Password Management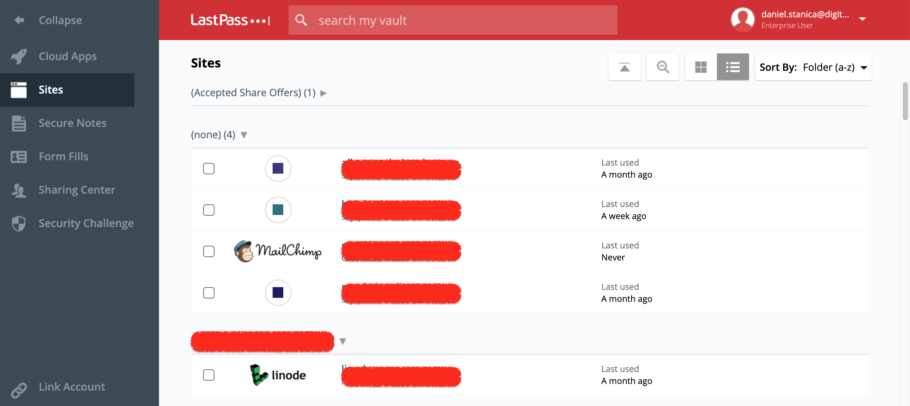 When you are faced with a simple task, it is easier to handle than a complex one, take, for instance, creating and managing passwords.
With LastPass, you do not need to bother about your passwords. Not only does it help you create strong, reliable, and safe passwords, it also saves them for you. Now you can easily do what you have to do and not bother about passwords across your many applications.
The LastPass application takes care of your many passwords, which it creates for you, making it available and helps you log in easily with a simple tap.
That not being all it offers, amazingly, it can recall information and help you avoid the stress of filling forms or handling payment details. Available on just about any device, the basic version is free, and monthly, you can pay about $4 per user or $5 per family.
#10. Todoist – Project Management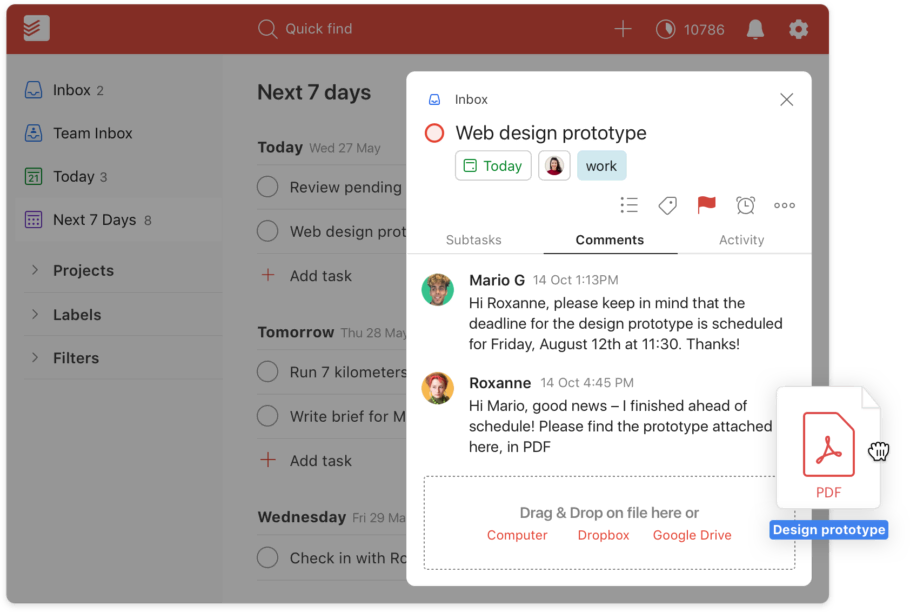 One can hardly overemphasize the need for creating to-do lists. It is key to being organized, and being organized is key to being highly productive. As an individual with tasks or a business, small or large, defining the job helps in getting it done on time. This is why you need the manager application- Todoist.
Todoist helps users to manage everything they have to do and sort them out on lists. It is time-saving as it saves you the stress of having to recall when or how many because it helps with a regular overview of your tasks.
What's more?
The application helps you review the performance and improve on it by making visible your achievements for further improvement and grading.
Conclusion on Productivity Apps
Whether you are a big business or small firm, just a student or a freelancer interested in doing better, you can be more productive today. Make a conscious decision to overcome procrastination and produce more results.
So start using these 10 productivity apps. To maximize the effects of these apps, you can also speak with the licensed therapists at BetterHelp to overcome procrastination.
Take note that though most of the applications seem to be similar, there are a few tweaks and differences which can help you make the right choice.
Have you tried any of the applications mentioned?
Are there other applications that have helped you do better with your work?
Well, leave your questions, reviews, or comments below.