Regular health checkups are important not just for you, but also for your website to ensure smooth functioning along with a wider reach.
SEO experts recommend weekly health checkups to prevent issues like an improper recording of data by Google Analytics (GA), faulty connections of Google Search Console (GSC), malfunctioning plugins and sudden changes in Search Engine Result Pages (SERPs), among others.
Here are some free and quick fixes you can use to ensure optimum visibility on search engines:
Checkpoint 1: Technical SEO
Every website needs a technical SEO audit because it's a part of the SEO process. Without a technical audit in hand, you cannot find the mistake or bugs to improve upon.
For a detailed guide on how to do a technical SEO audit to your site check our complete guide with step by step instructions you should follow and checklists.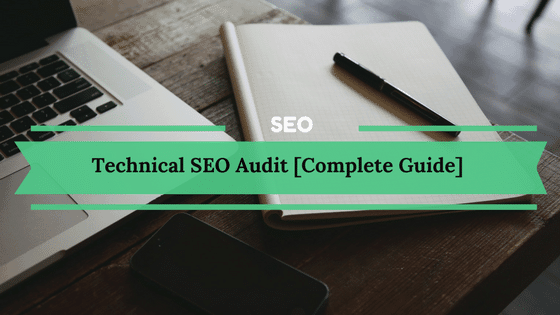 1.1. Test and improve page speed
Page load is one of the most important ranking signals for desktop and mobile. Therefore the lighter the site, better the engagement, improved UX and lesser bounce rate.
The ideal load speed for websites is approximately 3 seconds for desktops and less than 2 seconds for mobiles.
You should use Google Page Speed Insights, GTMetrix, Pingdom, and Alexa (speed test sites) to check the load time, and with the improvement suggestions, you can actually decrease the time taken to load.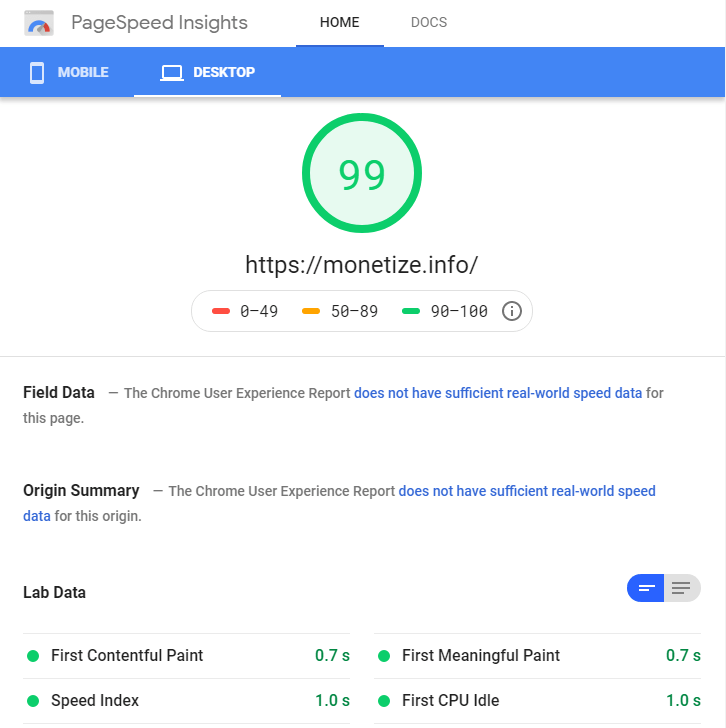 GTMetrix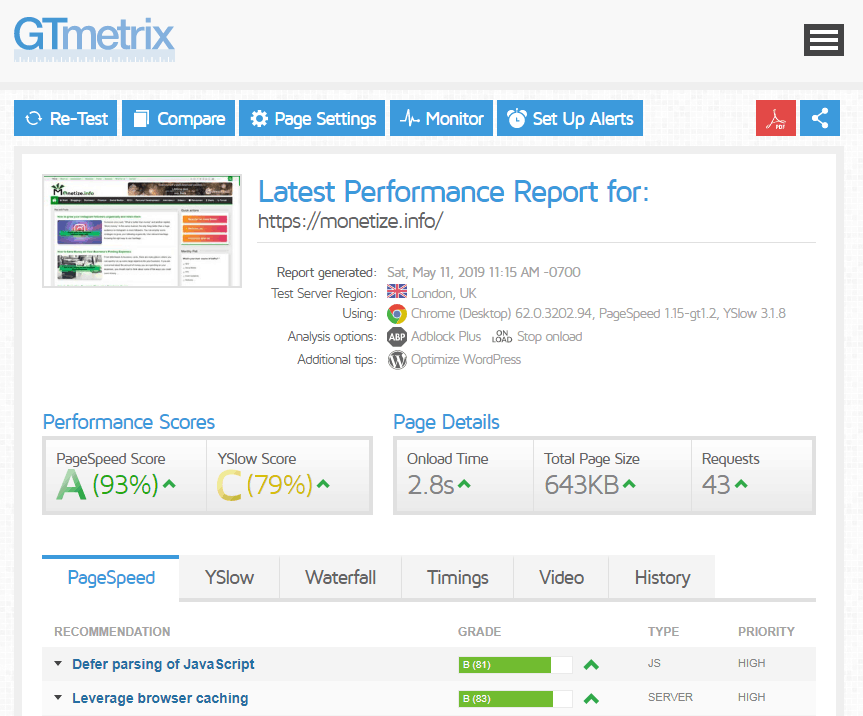 If you are on Wordpress we have good news for you: check our checklist to improve your website speed. If you are on other CMS you should find guides in Google for that particular service or do it manually.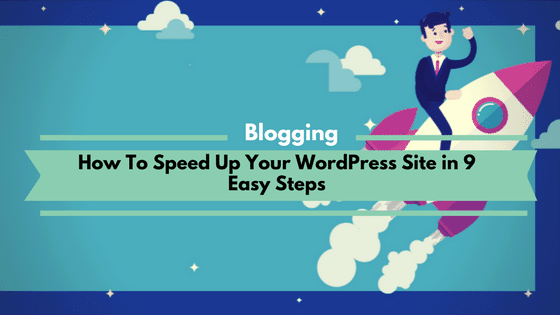 1.2 Robots.txt file:
This file is used to specify which parts of a website search engines can crawl, i.e., fetch. Mistakes with these usually happen because the creators forget about its case-sensitive nature.
For example, www.amazon.in/rubber-ball.htmlis not the same as www.amazon.in/RUBBER-BALL.html.
Additionally, when the site's JavaScript (JS) and responsive designs get blocked by search engines' bots, finding and loading your Cascading Style Sheets (CSS) becomes hard, making your website difficult to load on mobile devices.
This problem would be interpreted by search engines like web pages being poorly optimized for mobiles. Files can also be blocked and unblocked manually using the 'allow' and 'disallow' parameters.
User-Agent: Googlebot
Allow: .js
Allow: .css
In the above example, the Googlebot is granted permission to fetch the JS and the CSS files.
Disallow: /cart
Disallow: /CART
Disallow implies that the Google bot cannot fetch that particular file, in this case, the cart. Search engine bots will adhere to the closest matching user-agent block in a robots.txt file and other user-agent blocks will be ignored.
In this example, the single rule specifically stated for Google bot will be ignored by the bots of other search engines.
User-agent: *
Disallow: /ethnic-wear.html
Disallow: /Furniture.html
User-agent: Googlebot
Disallow: /sarees.html
You may test your robots txt using the Robots.txt tester in your Google Search Console.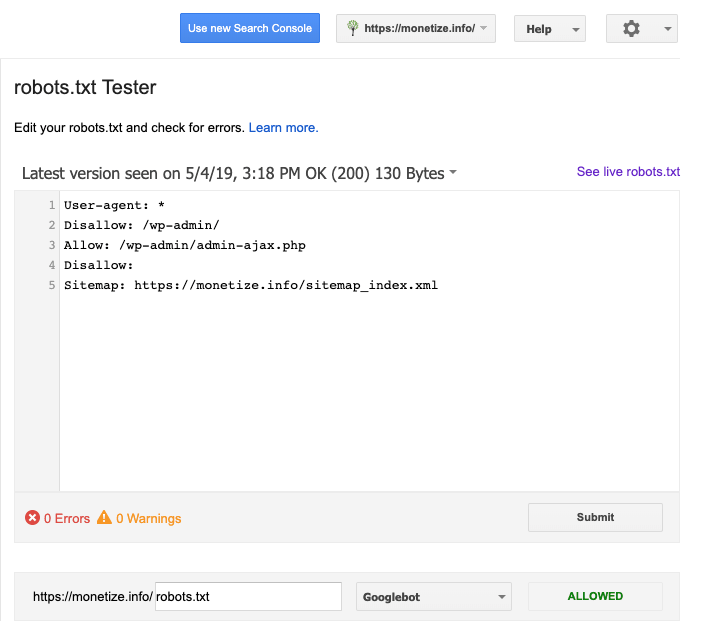 1.3. Sitemap.xml
Sitemaps are protocols that help to crawl bots find and inform a search engine about the pages on your website. Sitemaps also give information about when the web page was last updated, how often it changes and how important it is in relation to other URLs on the website.
You may check Monetize.info's sitemap here.
XML Sitemaps being the most important element in technical SEO, the first thing that needs to be checked is whether these files are properly installed.
This helps the bots find the most important web pages before the others.
Errors or warnings in your sitemaps can be checked by following this path: Go to → Google Search Console → Sitemap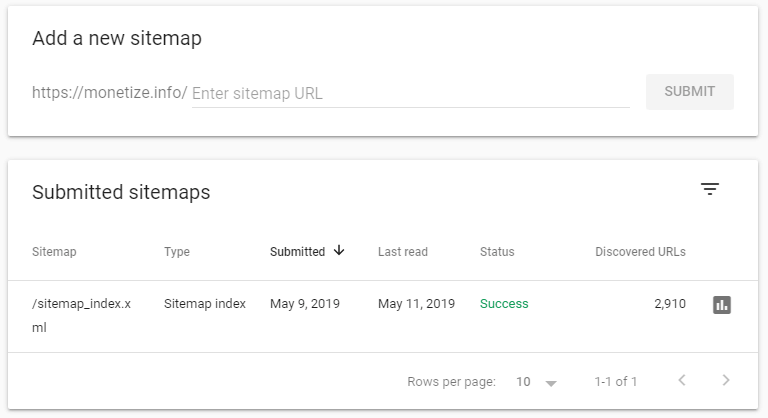 In WordPress, use Yoast SEO plugin for XML sitemap generation, then add in your sitemap in Google Search Console for authentication and faster indexing.
It is important to ensure that sitemaps are updated whenever new content is added to a website. Googlebot can process 50,000 links at a time, so it helps to have short URLs to ensure that important pages are indexed first.
1.4 Test and Fix Schema.org
Structured data (also called schema markup) provides extra information. The structured data can include information about a web page, e.g. author, title, description, rating, ingredients, cooking time, video length, etc. At its discretion, Google can then use this data to add more value to the search results.
Here is an example showing how Google used structured data embedded in a web page to highlight review data:
If you have entered the structured data into your webpage already, test the URL. Your page will be analyzed, and the results showed:
My own preferred method of adding structured data is with a WordPress plugin. The plugin I use is called Schema Pro. Check our complete guide on how to add, test and debug Schema.org on your website: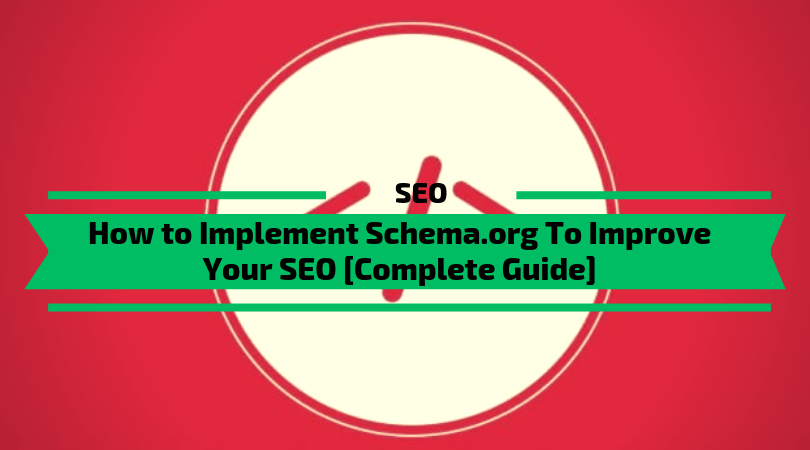 Checkpoint 2: On-page SEO
2.1. SEO audit for on-page errors
Tools like Zadro and Woorank give you areas for improvement based on low, medium and high priority according to your website audit.
It is always better to prioritize depending on your website's need rather than just blindly following a tool.
This is how Zadro and Woorank look:
Zadro:

Woorank:
2.2. Optimize meta titles and descriptions for increased CTR (Click-through Rate)
The simplest way to increase CTR is to optimize meta title and description by including relevant keywords and showing unique traits of the website in the description with contact details and required call-to-action (CTA).
Identify low CTR content and fix
Yoast SEO editor can be used for bulk meta title & desc editor
Include dates in your snippets for time-sensitive articles
Add rich snippets & AMP pages
Get "Jump to links" with a TOC and structured content
The image below is an example of all of this:

Example: How To Create A Table Of Contents With Anchored Subheadings using HTML:
2.3. Hunt and Fix Duplicate Content
Duplicate content may lead to a penalty from search engines, so it is better to use best practices and have unique content on sites. The SEOMATOR tool is the best way to check for duplicate content in the early stages of SEO audit.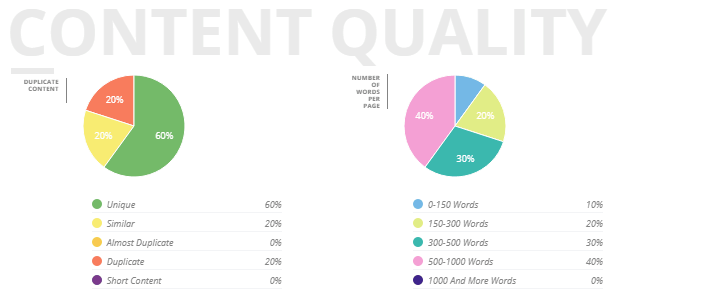 If two pages have similar content, you can use 'page level 301 redirect' with the code "rel=canonical" to avoid duplication and consequent penalty
2.4. Link opportunity in rich snippets
Other than text, Google searches for visual and informational content like fads, images, tweets, videos, and informational boxes. Rich snippets are normal Google searches with additional information such as reviews, ratings, etc.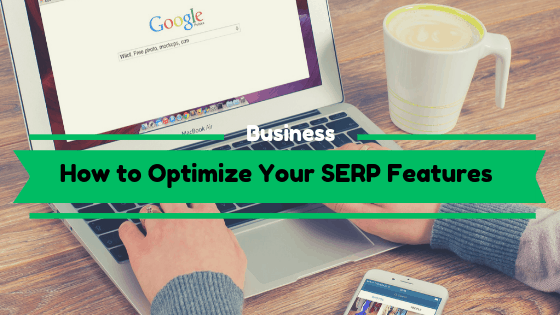 Users are attracted to these since they are appealing and take less time in providing the desired result.
Often the 10 blue links without rich snippets are left behind, especially if you are in the B2C industry.
Example: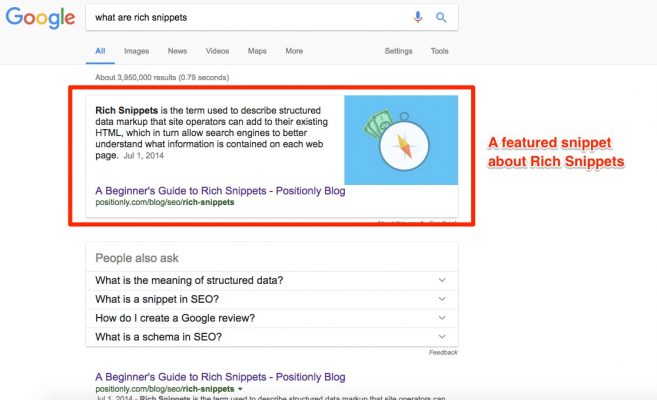 Rank Tracker from SEO Power Suite [discount here][review here] can be used to check already used Rich Snippets.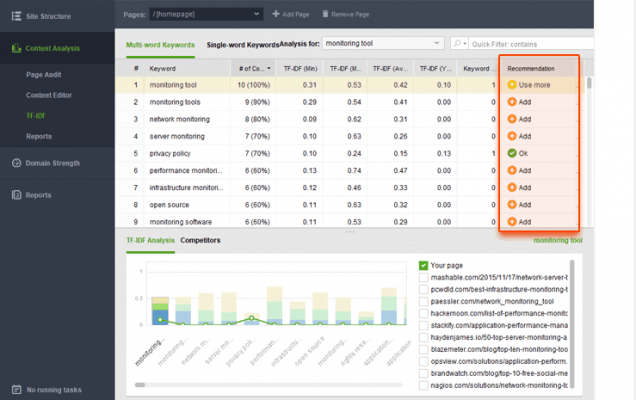 Checkpoint 3: Off-page SEO
3.1 Check for devalued, penalty-prone or irrelevant backlinks
You can check the quality of links on your site and manually check their PA/DA (Page Authority/Domain Authority) using tools like Google Search Console, Moz, SemRush (7 days trial here).
After that, remove the irrelevant and lesser DA links (either the entire domain or link alone) to avoid devaluing of your website. Google Search Console is one of the ways to check for these links.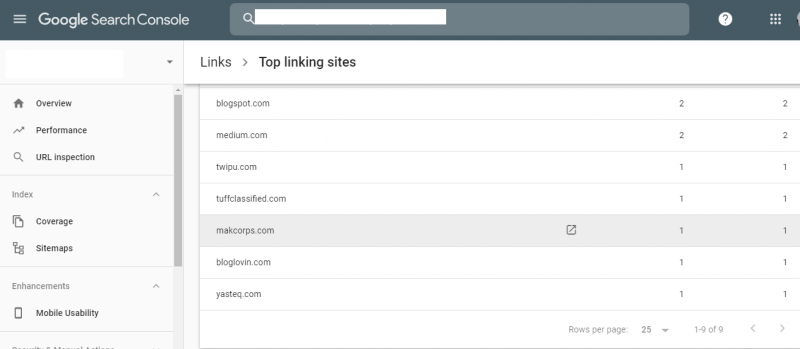 Another way is to use SEO SpyGlass.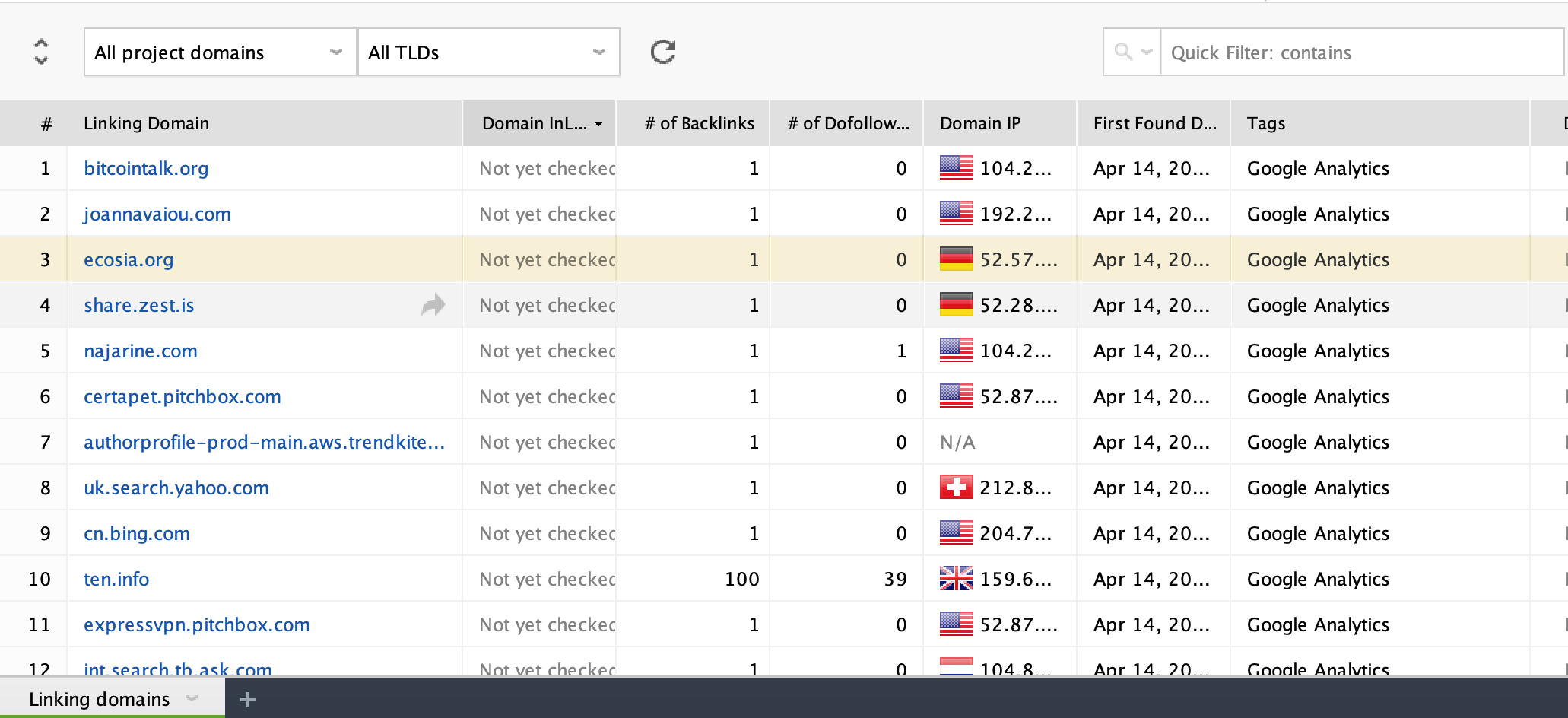 3.2 Do Link Building by Alerts
Using Google Alerts to create alerts for your brand name will help you see mentions of your site online in seconds. You can also write back to them and ask for a link-back.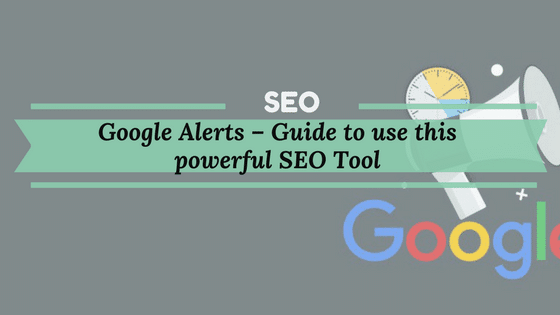 3.3 Other ways to do link building
We covered link building in many articles here on Monetize.info. Here are three articles that will guide you through the process to acquire awesome backlinks for your website: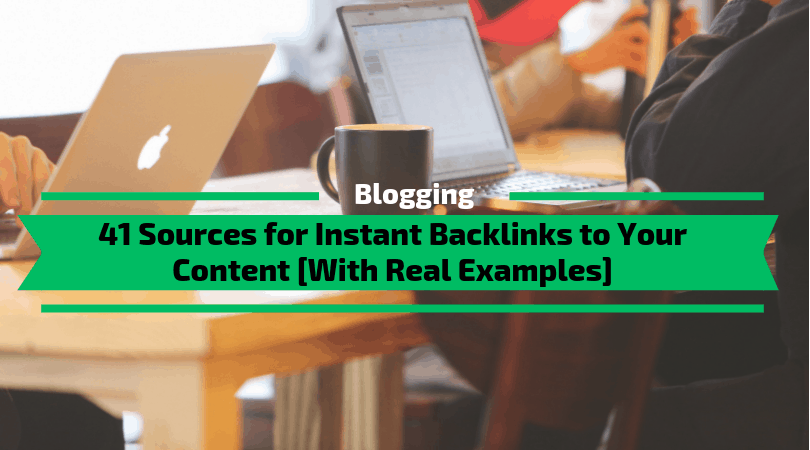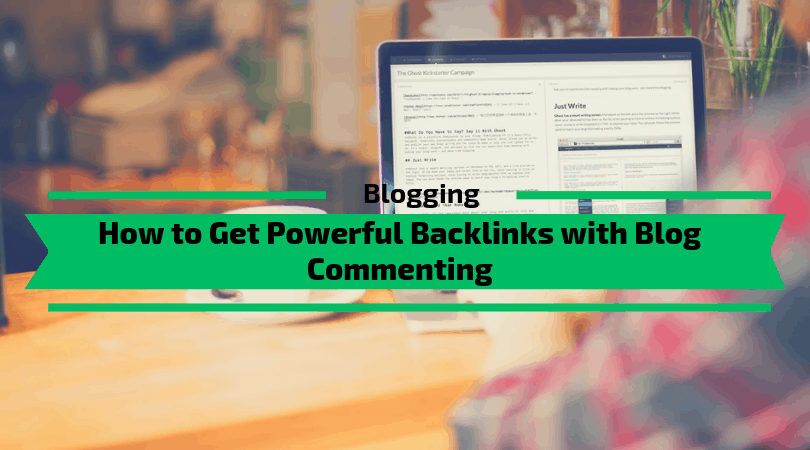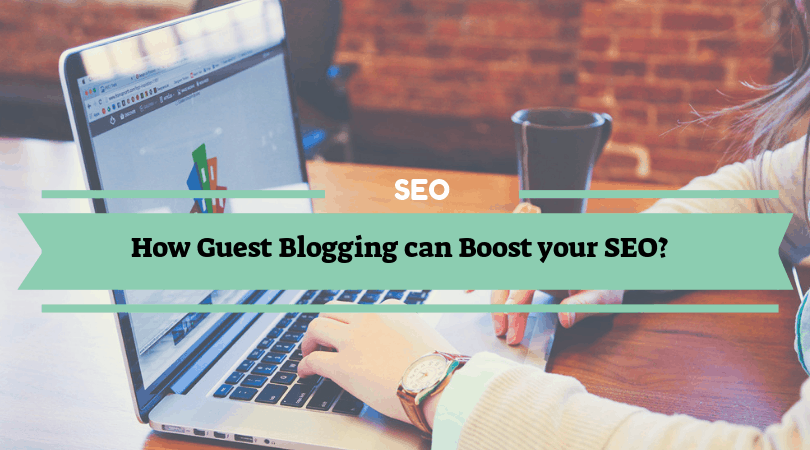 Conclusion
Cool, right? Go through these quick SEO fixes and see the difference in your search rankings. While there always are longer processes to optimize your Search Engine Optimization techniques, these quick fixes might help save your site from a penalty and increase your visibility in SERP, resulting in higher CTR and more traffic.
SEO is a surefire way to increase website traffic and build trust and credibility.
Got any more quick fixes to share with us?
We'd love to hear from you in the comments section below.