We've seen online reviews increase in popularity over the years.
Companies of all sizes and shapes know that they can't run from the change.
Positive reviews matter more than you can imagine. They influence the way customers perceive you both online and offline.
Surprisingly, some don't realize how impactful reviews are to local search rankings.
To some degree, reviews affect local search rankings indirectly. As a business, you can't always control what people say about you or your product on the internet.
This means that the more reviews you get, the better chances you have to appear higher in search engines; however, you can't afford to show up in Google's first page having a negative reputation.
To tackle customer pain points, you have to respond to people's queries; even when they have something negative to say. Often times, people are unhappy because your customer service doesn't live up to their expectations.
In the following lines, we'll have a closer look at how reviews affect local search rankings.
The goal might be to increase website ranking and product recognition. But it's equally important to look after your customer, and be sure their needs are being met.
This helps boost ranking even more, with greater chances of appearing in search results with a good reputation.
Google My Business Page – what should you care?
Did you notice that when you look for general reviews in Google, and you type in the name of a company, on the right side of Google's search results a dedicated review area appears? Well, that area matters a lot.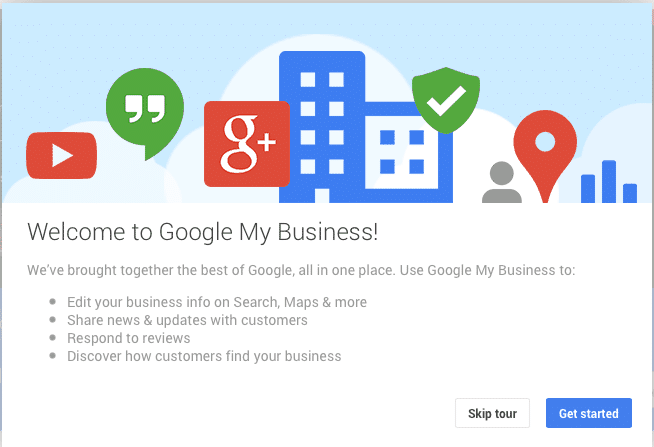 Pin
It's called the Google My Business Page and it appears right under a company's Google Maps location. For stars to be visible, you need 5 first reviews.
These are the most important if you're just starting out.
Needless to say, you don't want those 5 first reviews to be negative. If you're targeting listings in Google Maps, aim at gathering more reviews than your main competitors. Watch out for competitive keywords, and aim at long-tail keywords.
Long-tail keywords make your brand and product stand out from other similar businesses. Use the Google Keyword Planner for additional insight; aim at relevant keywords, and keep things natural.
Besides Google Keyword Planner,  you should check our top keyword research tools we recommend.
When replying to comments or answering reviews, try not to stuff your content with keywords pertaining to your brand or product. It will make you appear spammy; not to mention that your comment might not even be approved by admins.
Stay active, and reply to reviews
Most businesses make the mistake of not responding to the reviews they get on social media. What's even worse, they often delete negative reviews, or choose to ignore them completely.
Rather than run away from something, it's best to confront the situation, and take matters into your own hands. Since reviews affect local search rankings, you wouldn't want someone to find you in Google after a negative review you didn't respond to.
It is important to be active, and reply as often as you can. This helps prospects and customers understand your business a lot better.
Active responses encourage more conversions; in time, you have the best chances of getting even more reviews that praise your brand and business.
Find a way to engage in talks that people are genuinely interested in participating. Address an issue and provide pertinent advice that users can apply.
Don't beat around the bush with information that's only meant to praise your company.
Reviews have online traction – where's why!
Reviews leverage the power of the internet; they're a social proof that your brand and business has online visibility.
How do you attract people, and compel them to leave a review on your website? Or come up with a review on their own and post it on your social media channels?
First things first: don't fake reviews.
Also, be prepared for negative reviews, and find sensible solutions to tackle the needs and wants of your target audience. Provide excellent customer experience, and you'll be rewarded by search engines. The secret to boosting your rank with reviews is to be consistent.
Reviews have traction because it's the first thing people want to read about following the launch or release of a new product. Sure, they want to know about you and your company too; but first, they want to read about what others are saying about your product online, on social media, and on review websites.
Keep an eye on their comments, and make time to respond. The more you engage with prospects, the better chances you have to be noticed by search engines. Your products stirs conversation, and this sends signals to Google that you're worthy of a spot in the top.
Reviews help build brand awareness
Marketers are well-aware that online reviews are increasing in popularity. Prospects turn to social media to check a brand's online reputation.
Truth be told, when people see that a beauty brand only has an average rating of 4-stars, they're not crazy to keep buying. It's fundamental that you harness use customer-generated data from reviews to your advantage. This helps improve performance.
Key metrics to consider:
Rating score
Quality and quantity of the reviews
Review diversity
Keywords used by those who responded. Do customers use your target keywords when posting reviews?
Third-party websites where your product has reviews
In layman's terms, the more qualitative reviews you get the better chances you have to rank higher in search engines.
Your goal should be to get found on the web, and oftentimes reviews are your best bet; especially if you're operating in the ecommerce industry.
Review rating score increases customer persuasion
Your review rating score is your most quantifiable, structured and easy to identify review signal. Average rating score matters because it influences perception.
Studies have shown that only 13% of consumers buy products from a company with 2-star review rating. It's not necessarily a decisive factor, but it does matter because it helps increase visibility.
Rating score affects people's general opinion about your product. It also helps them decide whether or not you're worth considering or not. However, keep things as transparent as possible with reviews.
Invite people who have subscribed to your newsletter to write a review; and keep your audience targeted. The aim is to appeal to those with a genuine interest in what you have to offer.
Did you know that review diversity broadens digital and social footprint?
It's very important that you make yourself noticed across platforms that are relevant to your brand and business model; stay focused on industry specific platforms. What's even more important is that your digital footprint is visible.
Your aim should be to make your brand visible on websites and review blogs related to what you have to offer. Check our article How to build backlinks for your local business.
For further assistance, it might be a good idea to consult with the best mail companies uk. Why struggle on your own when you can get a specialist to help you out? They say it's wise to hire people who are smarter than you.
They might provide you with insight that could visibly influence perception around your brand and product.