This article was originally written in 2018 and I've recently updated with 2020 ripple price predictions.  If you don't know what Ripple is scroll down and you will read the original predictions for 2018 and the hype that was around it.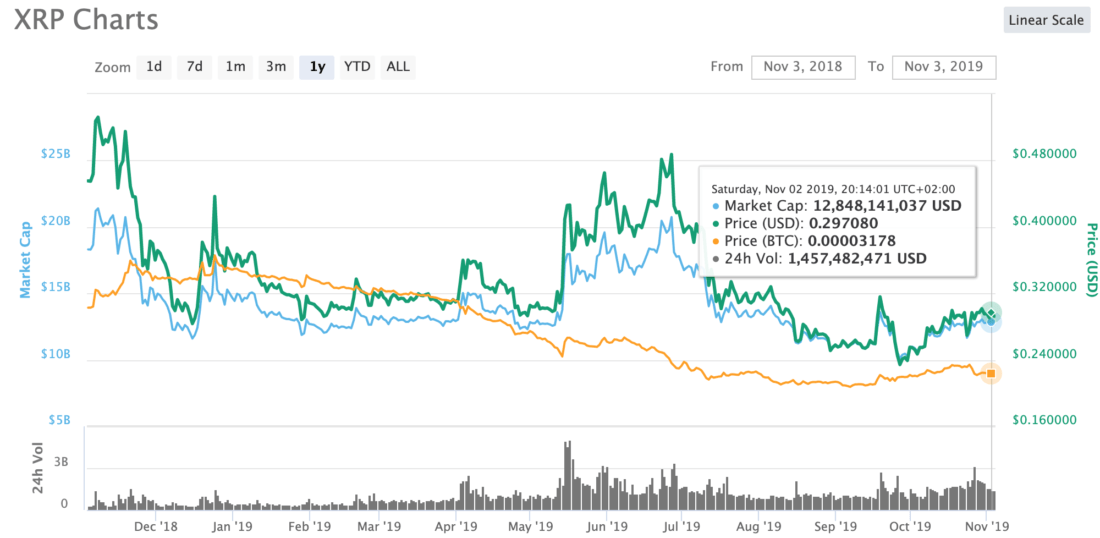 2020 Ripple Price Prediction
At the moment of writing, (November 3, 2019) Ripple (XRP) is still in 3rd place on CoinMarketCap after Bitcoin and Ethereum, considering its market capitalization which is almost 13 billion and a price of $0.29 for 1 ripple.
In an effort to bring its unique platform to mainstream financial markets, Ripple has entered into strategic partnerships with over 150 banks internationally over the past five years.
1. Coinswitch.co see Ripple at $1.40 – $1.50 (+++)
CoinSwitch.co is the world's largest cryptocurrency exchange aggregator which supports 300+ coins and over 45,000+ pairs. They consider that 2020 is going to be the year for cryptocurrencies and Ripple (XRP) is predicted to be a leading one. Ripple's partners like American Express and Lian Lian Group may be officially links and by the end of 2020, XRP could be around $1.40 – $1.50
2.
WalletInvestor XRP Price Prediction for 2020 (+)
According to WalletInvestor, XRP is a bad, high-risk 1-year investment option. The coin price will increase gradually. So, in 2020, the coin price will be $0.46.
XRP (XRP) and potentially it's market environment have been in bearish cycle last 12 months (if exists). Their AI cryptocurrency analyst implies that there will be a negative trend in the future and the XRP are not a good investment for making money.
3.  TradingBeasts Ripple Price Prediction for 2020
According to TradingBeasts, in 2020, the coin price will not change a lot, and the average one will be $0.36.  TradingBeasts.com is a provider of tips, strategies, and reviews on Forex, CFD, Binary Options and Brokers.
4. Investing.com Ripple Price at $9 in 2020
The analysis forecasts that during the spring of 2020, XRP may reach the new all-time high of $9 fueled by their partnerships and utilization of their payment protocol. However, their prediction includes the correction towards the end of the year which will bring the price down again just for it to settle between $6.50 and $7.50.
5. Monetize.info Ripple Price Prediction for 2020 – $1
Here at Monetize.info, we consider that the cryptocurrency market has overcome the volatility and became a mature market. This means several things:
We will not see huge spikes in cryptocurrency prices.
Many cryptocurrency projects will close but the top ones will survive and evolve.
The predicted economic slowdown for 2020 will impact the cryptocurrencies market that may become a refuge for those that want to keep their wealth.
Considering all these, and the past evolution of  Ripple we see the price of this cryptocurrency to rose up to $1 as this project continually evolves and has solid partnerships.
For more updated ripple price predictions check XRPnow.com.
Original 2018 article
There is one cryptocurrency which lately took the cryptocurrency top, in force, rising spot after spot, now being on the 2nd place by the market capitalization, after having a 450% rise in the month of December 2017.
I'm talking about Ripple and this currency replaced Ethereum as 3nd most capitalized cryptocurrency.
What is Ripple
RippleNet is a decentralized global network of banks and payment providers using Ripple's distributed financial technology, which provides real-time messaging, clearing and settlement of financial transactions.
Ripple is set to disrupt the banking industry in an unprecedented way. The goal of Ripple is to be a global settlement network, a platform to allow anyone to transfer money in any currency to any currency in a matter of seconds.
This is an ambitious goal meant to reduce or even make obsolete the use of older systems like Western Union or SWIFT.
It is for this reason that Ripple has been adopted by several large banks, including National Australia Bank (NAB), UBS and Credit Agricole. American Express (AMEX) also joined the movement.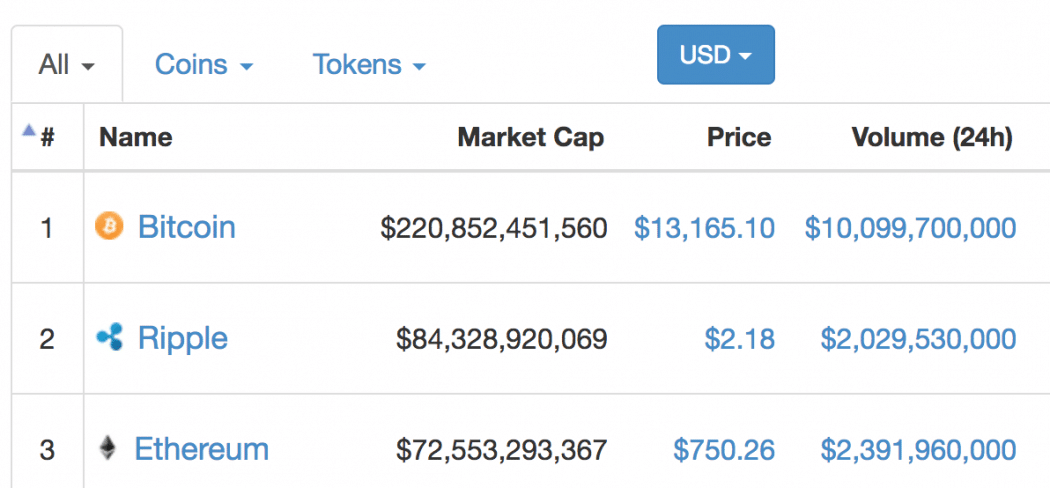 Due to this wide adoption by public investors, large venture capitalists, and big banks, Ripple has the second-largest market capitalization within the cryptocurrency space, standing at 84 billion dollars.
Where this capitalization will go from here is anyone's guess. Nevertheless, we can make a few educated Ripple price predictions for 2018 based on the information we have today.
Why Ripple could keep growing
1) The technology is solid
Ripple can process transactions much faster and cheaper than Bitcoin, for example, with the capability to process 1500 transactions per second compared to bitcoin's 7 per second. This translates to single transactions taking seconds, compared to those around the bitcoin system which may take up to an hour to process.
What Ripple opens up for banks and international trading could be enormous. Ripple functions as a sort of middleman liquidity alternative in trades and allow two unique sets of different currencies and worth to be traded.
This could mean someone seeking to send US dollars to another country and turn it into the local currency could do that in near-real-time with minimal transaction costs.
Ripple has been pushed as a possible substitute for the old SWIFT system that's now used by banks for global transactions. Presently, SWIFT procedures around US$5 trillion daily. With its faster transfer times and much lower prices, Ripple has an opportunity to take over that function.
2) Ripple has big global partnerships
In the USA Ripple announced in late November a partnership with American Express, opening up American Express' business customers on its FXIP platform to route payments through Ripple's blockchain network.
Ripple added XRP will be used with American Express to speed up payments "later on". This partnership also links with UK bank Santander to allow instant US to UK payments.
Asian businesses are going nuts over it too, with 75 large groups already signed up to support Ripple. 15 of the world's top 50 banks have also worked with Ripple in some form.
3) Ripple is run like a proper company with a good team
Ripple Labs, the San-Francisco based company behind XRP, has been around since 2012, developing its blockchain-based technology well before it exploded and get rich quick coins started popping up everywhere.
Since it launched, Ripple has raised almost US$100 million in funding, and now has over 135 employees.
Ripple's executive team is well-respected in the tech industry, and its CEO Brad Garlinghouse is a former CEO of file sharing service Hightail and was a senior VP at Yahoo for 5 years.
4) It has started to hit the mainstream
Following its huge growth in December, Ripple (XRP) has started to hit the mainstream press, bringing more investor attention to the currency. The fact that it is now the second-biggest currency by value behind bitcoin now should see this continue to grow even further.
There have also been rumors lately that popular crypto broker Coinbase is looking to add Ripple as an option. When Coinbase added Bitcoin Cash earlier this month, the price for BCH spiked 64% in one day.
Coinbase, one of the largest crypto exchanges, said in a Twitter post by its chief executive officer that it had not made a decision to add new coins. "Any statement to the contrary is untrue and not authorized by the company," Brian Armstrong's feed said.
The increased popularity of bitcoin itself will help a following on effect as more people start to look for alternative currencies to invest in, and with Ripple now sitting at the number two spot, it should see a lot of follow-on investment.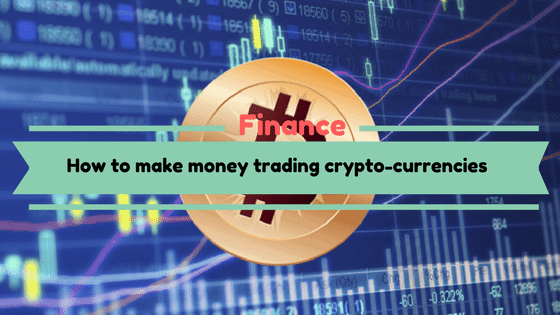 Top Ripple Price Prediction for 2018
1) Ripple may hit $5 price or even $8 if is added on CoinBase
There are plenty of reasons to believe that the price of Ripple should keep appreciating for the near future. For one thing, as a cryptocurrency, Ripple's price is inextricably linked to that of its brethren, and the more interest they garner from the general public, the higher the adoption rate will get, which means appreciating prices.
Furthermore, its superior technology makes it an excellent candidate to replace the antiquated SWIFT system, resulting in more and more banks getting on board the Ripple train. Considering the fact that Ripple is now in the second spot as a cryptocurrency, the rumor that may be added to Coinbase should turn soon to reality. 
This would make Ripple more accessible to public investors, which should increase its adoption rate. Hence, five, or even 10, dollars is a fair Ripple price prediction.
2) If Ripple Manages to Become Mainstream, It Is Possible to Hit the $10 Mark
Although this prediction is a bit more forward-looking than 2018, the coming year will dictate how things play out in the future. In other words, in the event of Ripple delivering on its promises of speed, scalability, and low transaction costs, it should come as no surprise when several banks decide to switch to this powerful platform and start relying on it.
However, you should keep in mind that banks are quite slow at adopting new technologies to the mainstream. They need management approvals, a lot of testing and market validation before adopting new technology.
To get a sense of how big a market this is, it is worth knowing that the U.S. Treasury estimates that the SWIFT system facilitates the transfer of 5 trillion dollars a day, which roughly translates to 1.25 quadrillion dollars a year!
With a quadrillion dollar market that is ripe for the picking, it would come as no surprise if someone accused our Ripple price predictions of 2018 of being conservative.
3) Ripple's own struggles
Ripple has its own issues to struggle with.
First of all, it is obvious that Ripple is connected to the crypto-currency market and it's not immune to its shakes. Banning of ICOs or exchanges in different countries around the globe, or the increase of SCAMs in the cryptocurrency can lower the trust of its members that may withdraw the funds to the old cash.
Bitcoin still rules the cryptocurrency market, being the entrance gate for many users and as we have seen when Bitcoin doesn't feel well, most of the other cryptos are turning red.
Secondly, Ripple is seen by many as the cryptocurrency that will make rich the investors that lost the Bitcoin boom in 2017, so they already started to invest massive skyrocketing Ripple price from 20 cents to more than $2 per coin, in less than a month, so we may see a price correction soon.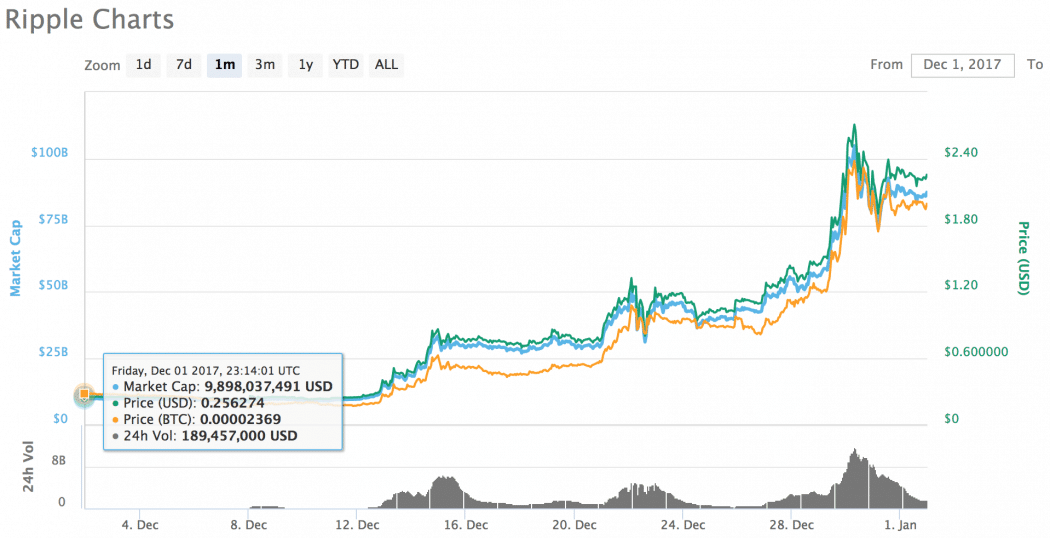 Lastly, its future supply of 100 billion coins may pose a hindrance to the appreciation of this currency. In comparison, Bitcoin is planned to have 21 million coins total, and Ethereum is destined to max out at 100 million, allegedly.
How to make money with Ripple
As we predicted, there is a good chance that Ripple's price will increase over time and there are several ways you could profit from that. There are two main choices: 1) to acquire Ripple coins and sell them later for profit 2) to trade Ripple, without actually owning through a broker.
How to buy Ripple
If you want to actually own Ripple coins you need first to open a Ripple wallet. The safest option is having a hardware wallet like Ledger. If you don't want to spend 70 euros on that you can always use a desktop wallet. Another option is to use a web wallet which is less secure but the fastest way to use and store your Ripple coins. Our favorite is GateHub.
Now that you have a ripple wallet you need to buy some Ripple using an exchanger. There are several crypto-currency exchangers that can sell you, Ripple for Bitcoin, Ethereum or plain old Cash. Just to name a few: Bittrex, Kraken, Changelly.
After you get your Ripple, make sure you store it safely and watch the price evolution and sell it for cash or another cryptocurrency when you're happy with the profit.
How to trade Ripple
If you don't want to actually own Ripple coins you can still make money from its price evolution by trading it using a broker like eToro or Plus500. You need to open an account with a broker, fund it and then purchase Ripple and sell the position when you're comfortable with your return.
Our favorite broker is eToro.com
Conclusion
Ripple is showing plenty of promise. Regardless, similar to other digital coins, its price has been experiencing some volatility, though nothing compared to what Bitcoin has been going through lately.
The future of Ripple depends entirely on the adoption of the platform by banks and that's where the focus of the people behind Ripple inevitably needs to be. As more banks join the network, the price of XRP will probably skyrocket, driving more people to the coin and enticing banks to join the platform.
Without banks the platform would likely die, and so will the investors attempting to push it forward. Luckily, that doesn't seem to be the future of this currency.
As always, making a Ripple price prediction for 2018 is a very tricky subject, and a lot of it is speculative. Tell us in the comments form below if you already invested in Ripple or if you planning to do so.
If you are an Ethereum fan, check our 2018 Ethereum Price predictions top. You militate for 100% non-traceable payments? Then you have to check our  VERGE price prediction for 2018.
We also have a Ripple discussion forum and we welcome your questions or predictions there.