So, you are running an HVAC business and you feel you could do better?
It's not like you are not trying at all. You have a website and you keep trying to promote it, but things just don't seem to be going for the better.
But what is an HVAC business?
HVAC is short for heating, ventilation, and air conditioning. The system is used to provide heating and cooling services to buildings.
The number of visitors isn't increasing and neither is the number of clients and you are starting to feel as if the whole website creation was only a waste of your time and your money.
Could you be right there?
No, you are definitely not right. In fact, that feeling of yours couldn't be more wrong. The truth is that every single HVAC business needs a website these days and yours is not an exception.
Still, it's not like you can expect magic to happen and your number of clients to increase the moment you create the site and show it to your friends or promote it on your Facebook page.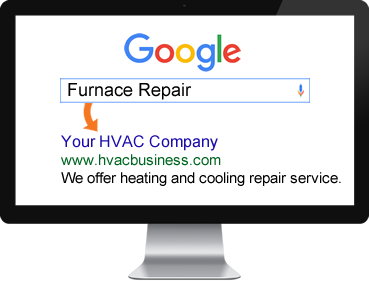 HVAC Requires A Different Approach
Here's the thing. HVAC businesses don't benefit from such promotions and do you know why?
The answer is quite obvious. Nobody will click through the ad that pops up if they don't need those particular services at a particular point of time. It's not like you are selling jewellery, so people will get attracted by the beauty of the necklace shown on the ad.
Your type of business needs to be promoted in a slightly different way. Simply put, you need to target people at the time of their need.
You have to be there at the exact moment when something breaks down in their systems or when they decide they want to replace certain appliances.
Does this sound like you have to own a magic stick or spy on people in order to make sure that you are at the right place at the right time?
Well, that wouldn't be very appropriate, would it?
Not to mention that it is definitely impossible. Luckily, making sure that you show up at the right place and at the right time is very much possible and all it requires you to do is hire search engine optimization (SEO) experts to do the trick.
I suppose you have already heard about SEO services, but if you need to learn more, I suggest you do some online research.
Now, you need to understand that not all SEO experts are well versed in dealing with HVAC businesses.
What does that mean for you?
It means that you need to search for those experts who will know exactly what to do when your particular business is in question instead of hiring just anyone who may think that they can manage.
You don't want someone who can manage, you want someone who can wow you with results. Let me share some tips on how to get services that will wow you with results.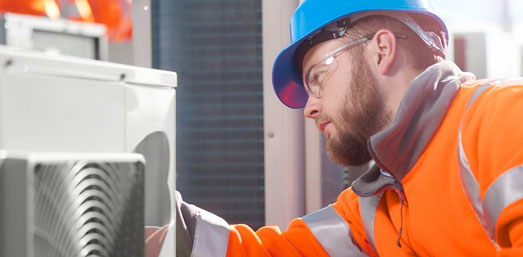 Do Some Digging Online
As you probably already know, you will be able to find a lot of companies offering these services when you begin your search online.
Yet, before you contact any of those companies, I suggest you do some more digging about those particular services and their providers.
In other words, find as much as you need to know in order to determine whether the particular firm is qualified enough to do what needs to be done for your HVAC business.
There is another thing that you should look for in addition to great qualifications before getting in touch with one or two of these firms. I'm talking about reputation.
Surely, you don't want to work with people who don't have a very good reputation, since that won't make you confident that they will do a perfect job, and perfection is definitely what you need. Reading online reviews can help in determining reputation.
Demand Experience
After you have done some digging, you will probably decide to get in touch with a few companies. If you take a quick look at pmnow.biz or similar places, you will understand that experience plays a crucial role in this business. I'm not talking about just any kind of experience or general experience in search engine optimization.
Instead, I am talking about specific experience in doing SEO for HVAC businesses. As I have already mentioned above, HVAC companies need a slightly different approach, meaning that you need to work with SEO experts who have worked with companies from your industry before.
You want the people you hire to have enough experience in your industry, so that you can be sure they know how to increase the number of your customers and drive your sales up.
Look For Great Communication
It goes without saying that you want to be able to openly, directly and freely communicate with the people doing your SEO. This means that you want them to be ready to hear you out and respect the goals you have.
It also means that you want them to feel free to tell you if some of those goals are unattainable or if you should change your approach to the whole process. Openness is key.
Find Affordable Prices
Search engine optimization services cost money and you should keep that in mind. You cannot expect anyone to provide great quality at extremely low costs.
These experts value their work and you should value it too. Yet, make sure that you find the services at affordable costs and remember that extremely high prices don't always indicate perfect quality.