Even though a number of naysayers have claimed that SEO is dead (more than once!), it's still the number one way to promote your business online today.
There are billions of websites on the web today, so the competition over traffic is very tough and is likely to get only tougher.
SEO will require you to use some of the tools to get it done properly, especially if you're new to it.
With some of the tools outdated, it's time to check the best SEO tools in 2020 and use them to improve your rankings.
#1. Google Analytics
If you are looking to collect as much data as possible regarding your market prospects and target audience, Google Analytics is one of the best SEO optimization tools that you can rely on for the coming many years.  It is a gold mine of data from where you can gather a lot of information.
There are specific tasks in digital marketing that needs to be done with immediate effect but may prove to be a bit of a hassle.
If you don't have a Google Analytics account set up for your website I encourage you to do it immediately and after it collects data start analyzing and find out which pages you have to improve.
This is probably the best SEO tool in 2020.
The best way to improve efficiency is to automate those tasks.
#2. Google Search Console
Formerly known as Google Webmaster Tools, Google Search Console is an SEO tool which is not only beneficial for the SEO experts but is also of use for the business owners, marketers, designers, developers and more.
GSC helps the website owners to manage website's search functionality. It provides detailed reports on the total number of visitors, the browser type and the device they used to visit your website, their demographics and more. And this information assists webmasters in rectifying crawl errors if there is any.
#3. Ahrefs
Ahrefs is a toolset used for SEO that runs on Big Data.
Not only is their Ahrefs Site Explorer one of the best SEO tools for analyzing and monitoring backlinks, but their Content Explorer will also help you search the internet for the most viewed content based on a specific keyword, or a topic.
This will tell you just which content is trending and then you can use that information to your advantage since the content is one of the most important elements of any SEO strategy.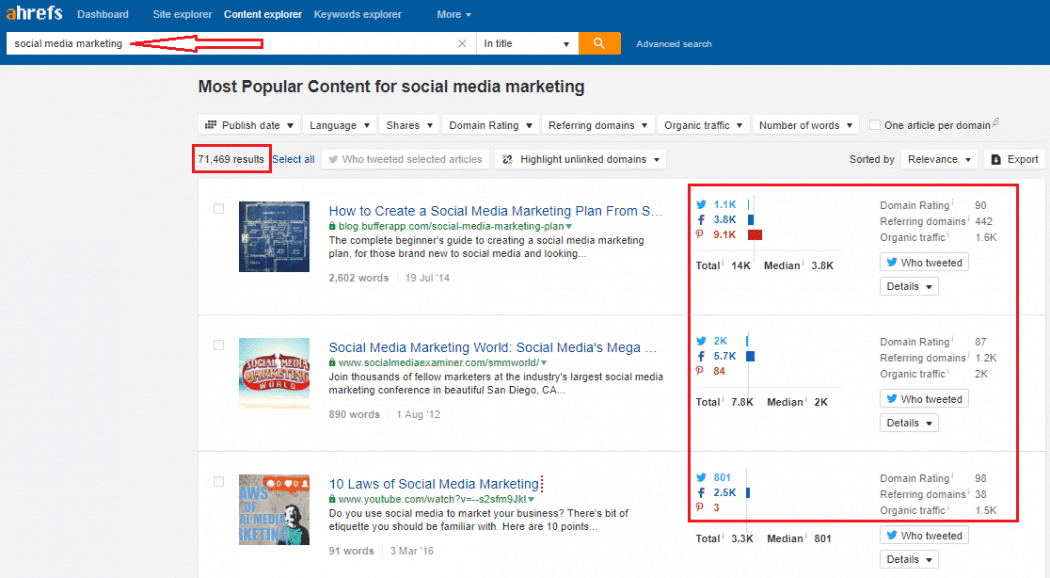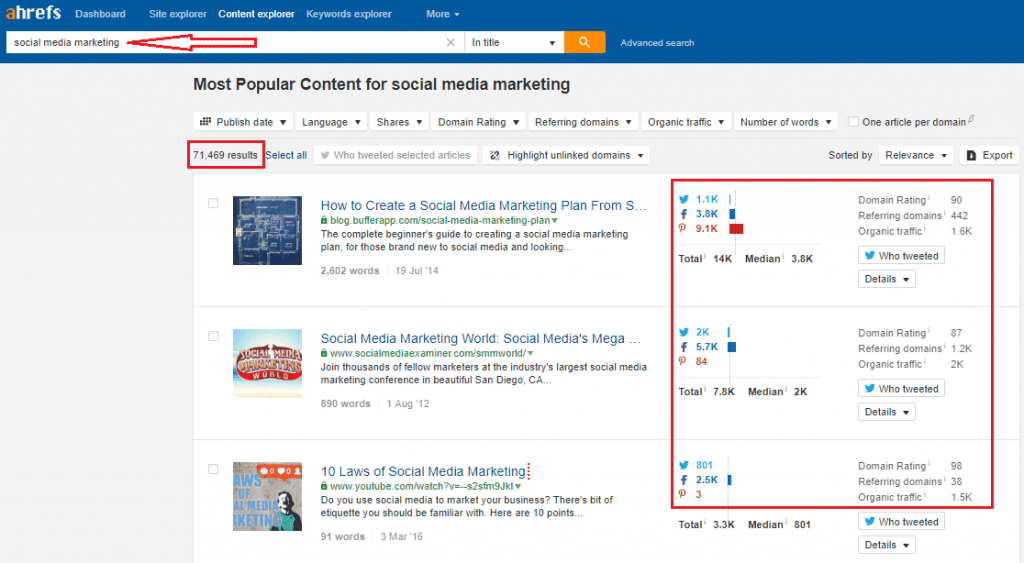 Pin
Site Explorer will also let you check which keywords your better-ranked competitors are using, so you can adjust your SEO strategy.
Ahrefs offers 4 different plans as follows:
Lite: $99/month
Standard: $179/month
Advanced: $399/month
Agency: $999/month
They also offer 7 days trial which costs only $7. This is good enough to test their products.
#4. Screaming Frog SEO Spider Tool
ScreamingFrog SEO Spider Tool is an SEO crawl tool mostly used for website structure analysis. It can be used by SEO experts, web developers, or even website managers.
Available for both PC and Mac, it can really help you audit your website and get loads of useful data that will significantly improve your website's optimization.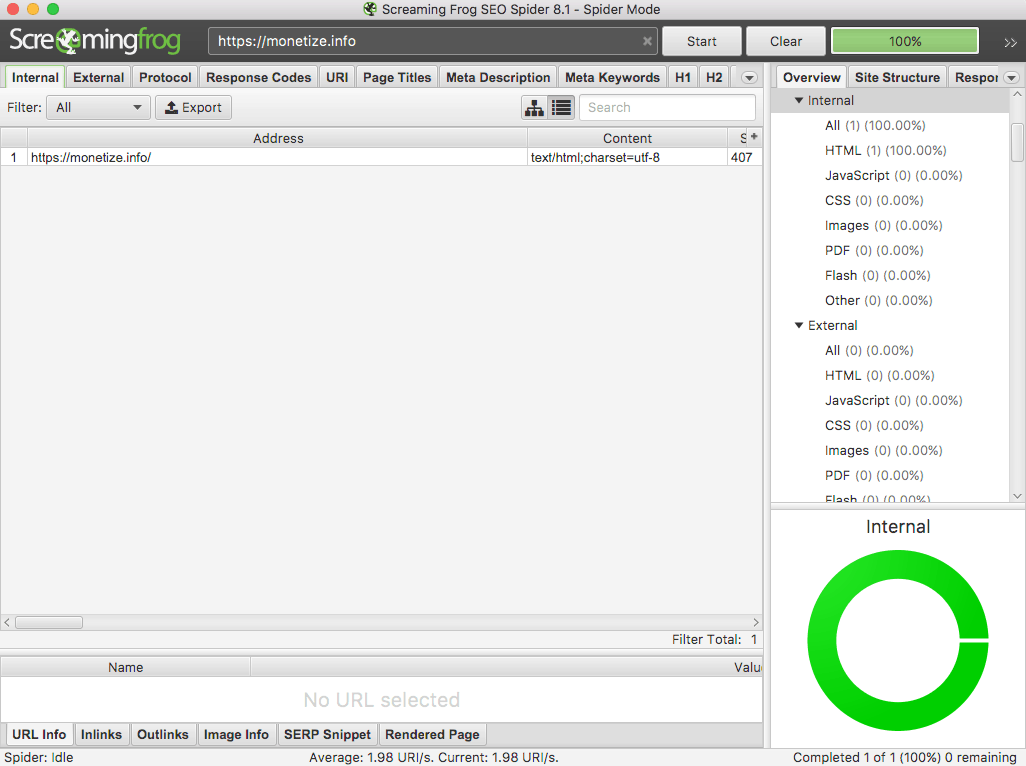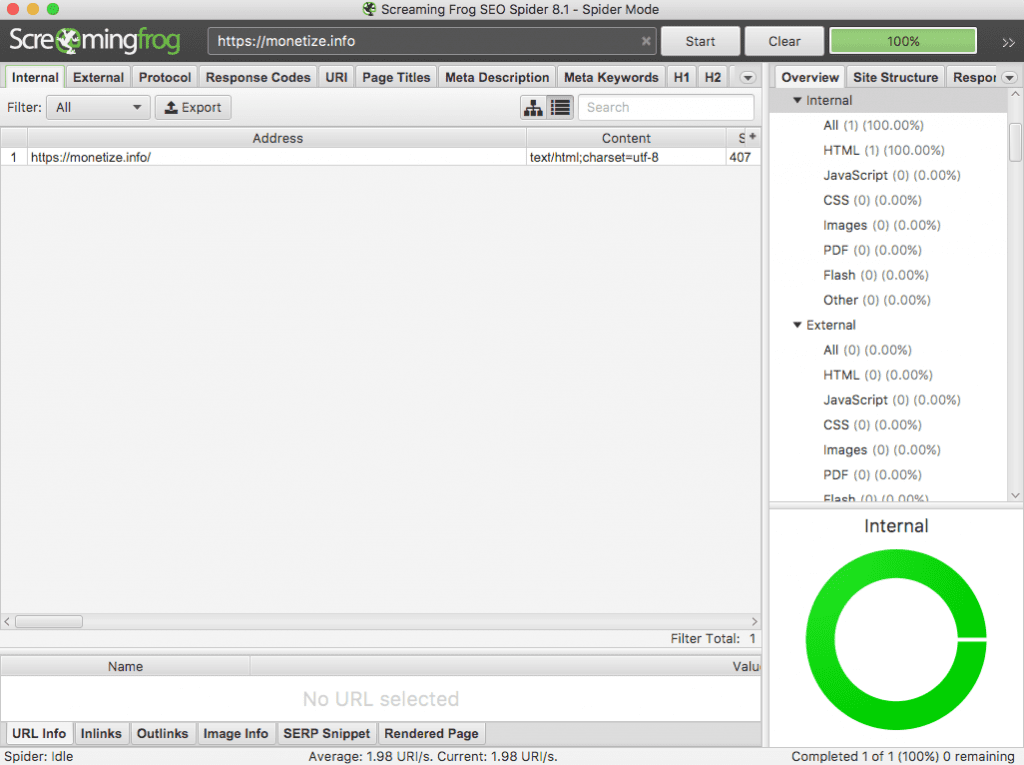 Pin
It will collect data on your pages such as heading tags, page titles, anchor text, links and more. If there's anything holding your website from reaching the top of the SERPs, this tool will identify it.
The Screaming Frog SEO Spider is a website crawler, that allows you to crawl websites' URLs and fetch key elements to analyze and audit technical and onsite SEO. Download for free, or purchase a license for additional advanced features.
#5. Moz
Moz was originally started as an SEO consulting business until it moved to develop its first SEO tool.
What's great about Moz is that most of the stuff that you'll need is free, which is really important if you're running a small business that can't really afford all the costs of SEO optimization.
Here's a list of the Moz tools that you can use to stay ahead of the curve.
MozBar – This is a free Chrome Extension that will show you all SEO metrics easily. You can run a search by region, engine, city and more, which will significantly save you the time when looking for link building opportunities. You'll also be able to check your PA (Page Authority) and DA (Domain Authority), which are both very important metrics, on a regular basis.
Open Site Explorer – Much like Ahref's Site Explorer, this tool will help you monitor your backlinks.
Keyword Explorer – A standard tool for keyword research, it will help you find the best keywords out there for your specific niche.
Moz Pro is a paid tool and subscription starts at $99/month. They also provide a free trial for 30-days.
#6. SEMRush
Most people who try SEMRush stick with it and claim that it's by far the best SEO tool out there. The best thing about it is that you can research your competitor's best keywords in more than 20 ways. You just need to enter your competitor's website URL and SemRush will let you see every last keyword they're ranking for.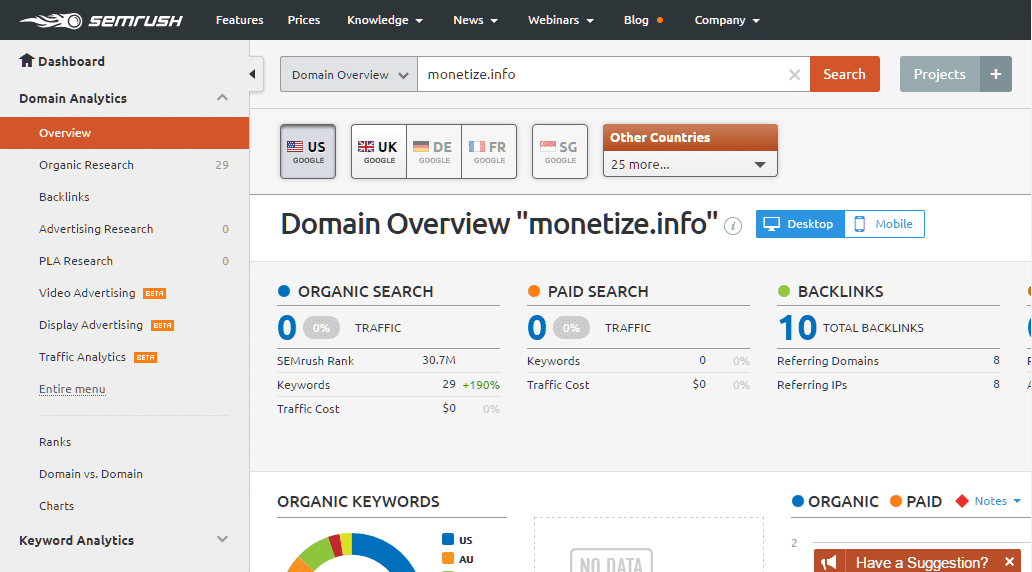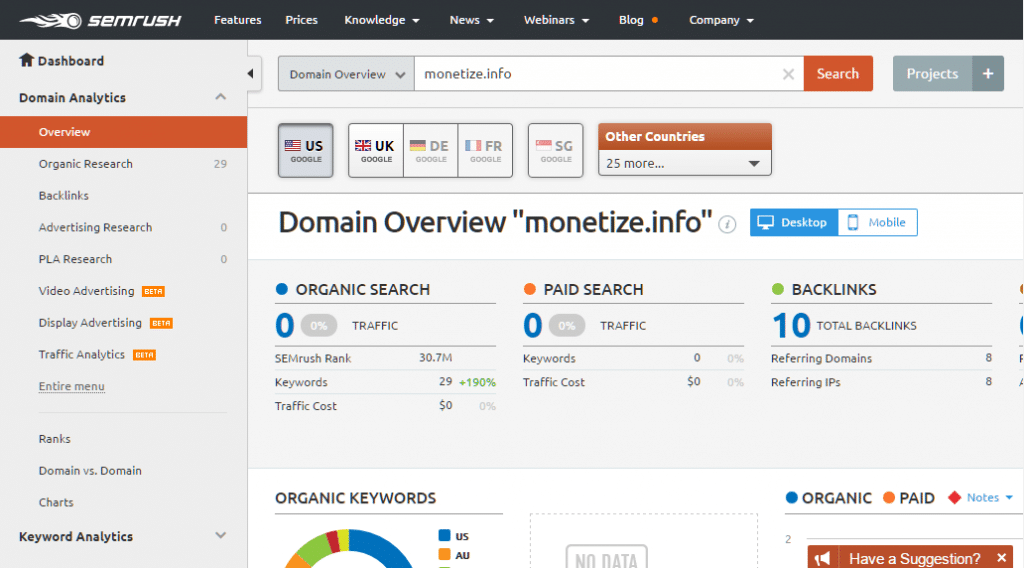 Pin
You can also use SEMRush to analyze your own website and find out everything you need to know about the traffic that you're getting, whether it's organic or paid. It will show you if your traffic has improved or gotten worse, as well as how you're currently ranking on search engines with your keywords.
SEMRush offers 4 different plans as follows:
Pro: $99/month
Guru: $199/month
Business: $399/month
Enterprise: Unknown
The free version shows very limited data but enough to get the idea of how it works.
#7. SEOLium
SEOlium is a brand new Google Ranks Tracker with awesome features at a very affordable cost. Unlike many of their competitors, they produce, own, and fully control raw data (Google ranks).
With SEOlium you can monitor your market and use data to understand and grow your business!
#8. Grammarly
Today, content is the king of digital marketing and it's only getting more important every year, thanks to Google's algorithm updates. The fact is, every spelling or grammar mistake that you have in your articles is going to significantly lower its impact on readers who notice it. Mistakes like these on social media are even worse, especially once people start sharing it.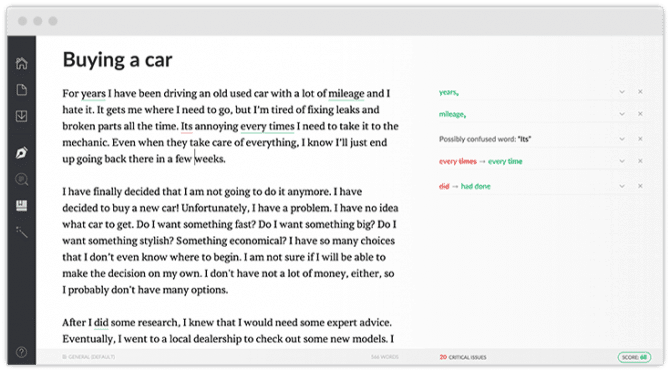 Pin
Grammarly is by far the best tool for checking your texts for any potential mistakes. It won't only highlight any spelling mistakes that you made, but it will also detect if a certain word wasn't properly used in the written context.
The free version will let you see any critical mistakes that you've made, but the paid version is worth every cent if you really want your texts to be properly written.
#9. Majestic
As a link analysis tool, Majestic has grown in popularity in recent years and gotten quite the share of the market. Thanks to its CitationFlow and TrustFlow metrics you can easily tell if a website that you're looking to get a link from is authoritative or not.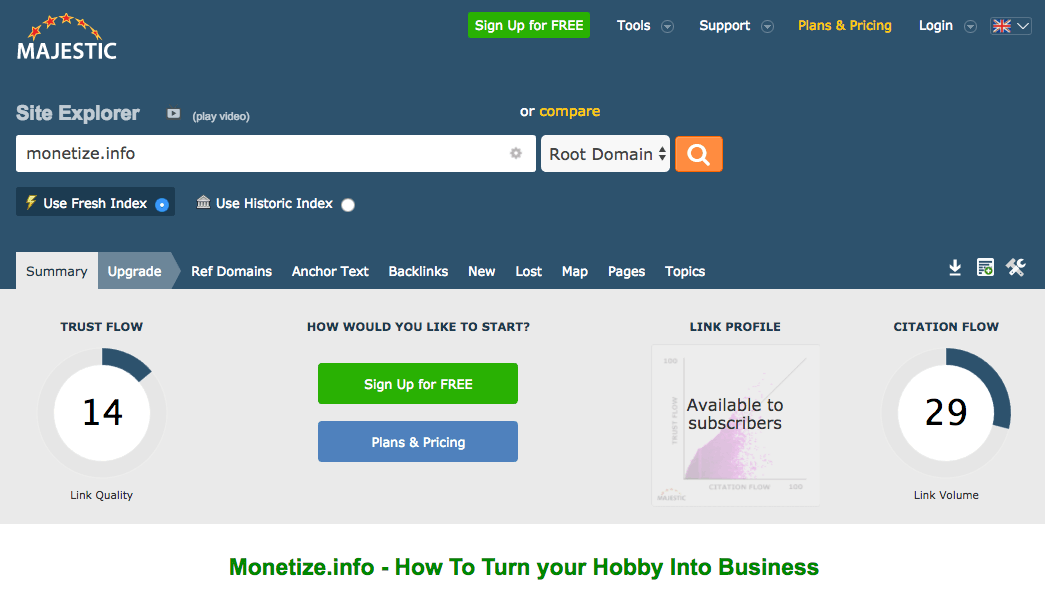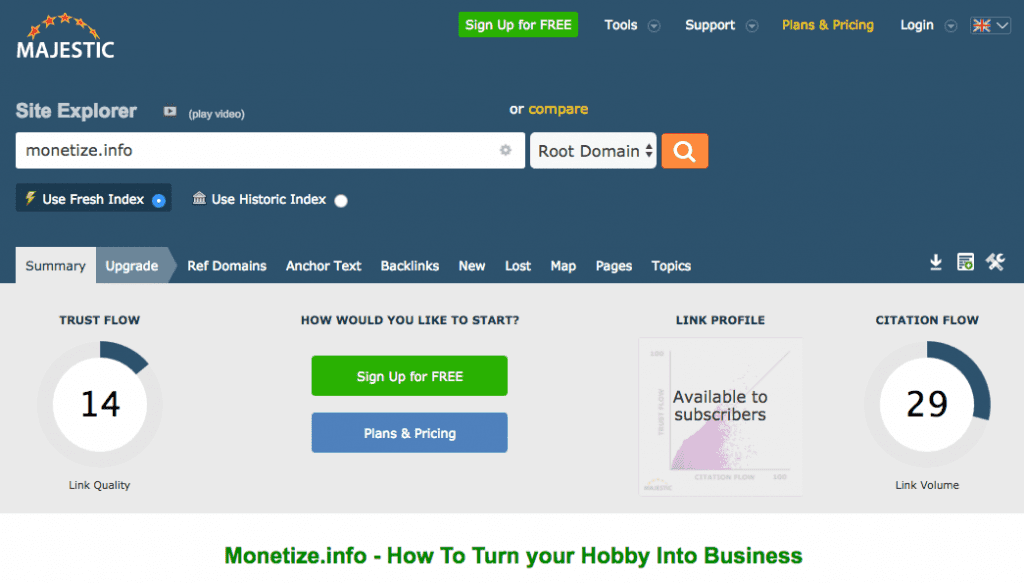 Pin
You'll also know exactly who is linking to your website through a Majestic Backlink Analyzer, which crawls the web entirely on its own, without having to rely on third party data.
#10. BuzzSumo
BuzzSumo is an SEO tool that will let you get a ton of important data when it comes to content. You'll be able to identify the most shared content on social media platforms, track your competitor's content, or find the best influencers for your specific niche.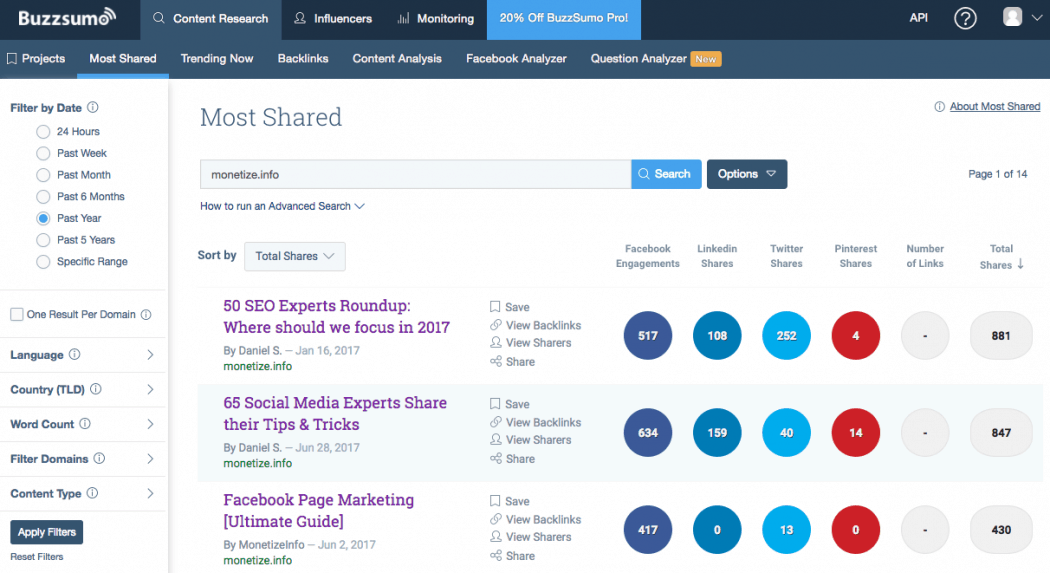 Pin
Here's a breakdown of why you should use BuzzSumo:
Content Ideas – No longer will you have to hit your head against the wall while trying to think of a topic that you could write about. With the right keywords and the information about content that BuzzSumo will provide, you'll have a better chance of getting those shares, likes and comments that everyone is so desperately after.
Find interesting content and share it with your followers – Sometimes, it's just better to share a great article than to write your own. Anything unique or funny regarding your niche should be the target of your interested, and there's no better way to get to such content than through BuzzSumo.
Hire the Best Writers – When you have access to the best-shared articles out there, you'll also be able to see exactly who wrote those articles. Hiring those writers to write original articles for you is one of the best ways to improve your content strategy.
#11. YTCockpit
When it comes to organic search, people tend to forget that there are search engines other than Big G. YouTube has an insane amount of searches on daily basis and it's probably the largest content database on the web, with millions of videos uploaded on regular basis.
YTCockpit is by far the best keyword research tool for YouTube and it will let you see the important data for all the videos that are on the top of YouTube's SERPs.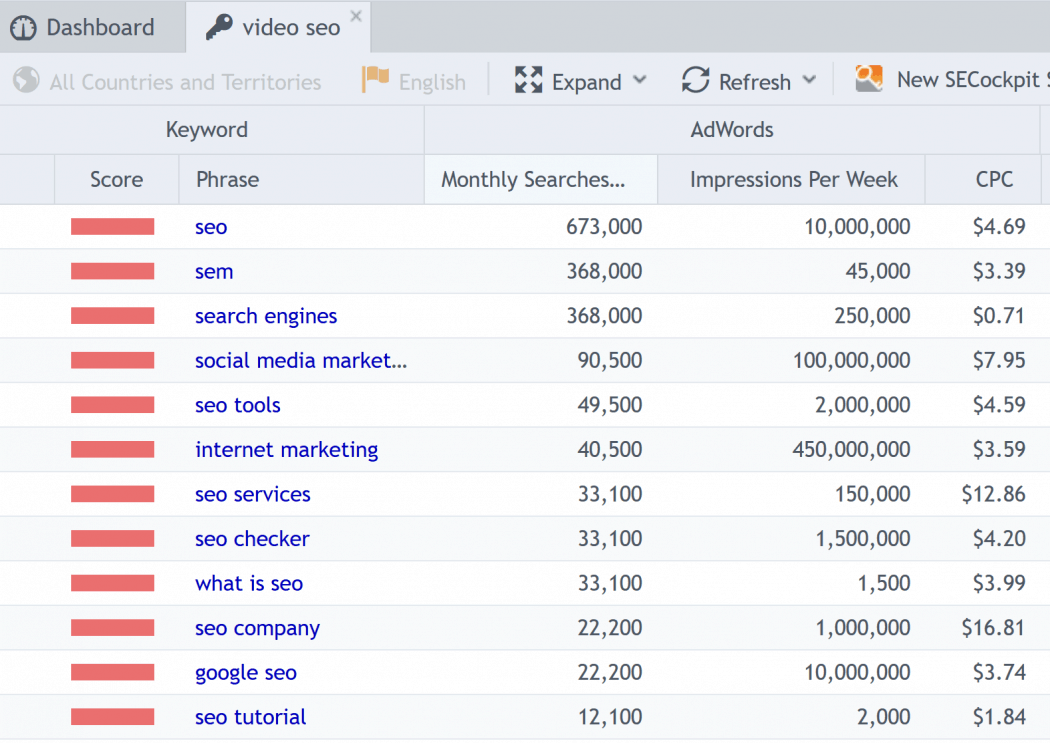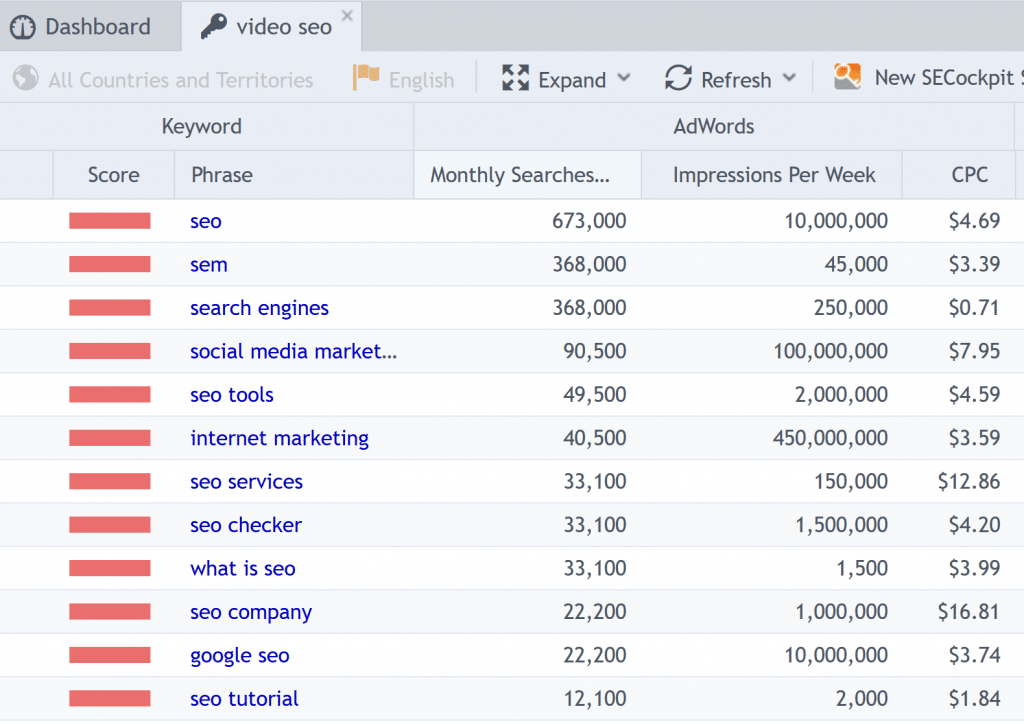 Pin
It's also worth noting that users are more and more shifting towards videos as content, especially when it comes to mobile devices. No one likes to read a wall of text on their smartphone and that's a fact.
To Wrap It Up
When it comes to SEO, you'll need all the help you can get to leave your competitors behind and reach the top of the first page.
An SEO Tool or a suite of SEO tools can help you get better rankings but you should also have a STRONG SEO knowledge as tools cant replace that. Check our SEO Guides collection.
Most of these SEO tools are completely free to use, but even those that aren't are well worth the price, considering how much they can impact your overall SEO strategy. You may check our collection of best free SEO tools for more tools that are completely free to use, without any hidden costs.
Be aware that everyone has access to these tools, so it comes down to how effectively you use them to stay ahead of the curve.
Also keep in mind that SEO trends tend to change and with them, some of the tools may lose importance, while some other tools will become a must-have.