This guide will present you with the top 25 cryptocurrencies you should know this year. It doesn't matter if you are investing or trading cryptocurrencies or not. In one way or another, you will hear about them this year because these cryptocurrencies are set to disrupt the current financial system as we know it.
So it doesn't matter if you want to invest in them and make an excellent return on your funds or if you want to stay on the fence. Here are the top 25 cryptocurrencies you will hear more about.
What are the best cryptocurrencies?
In 2020, several reputable financial institutions had already recognized crypto's potential.
To give you several examples: JP Morgan started banking Coinbase and Gemini. Visa and Mastercard provided services to crypto companies, and PayPal launched a new service, enabling users to buy, sell and hold cryptocurrencies.
Fidelity started a new Bitcoin index fund, which appears to be wall Street's latest play for high-dollar institutional crypto bets.
But there are more than 7,000 cryptocurrencies on the market today.
With such a broad range of cryptocurrencies, how do investors know the best cryptocurrency to invest in?
From the most popular cryptocurrencies making headlines worldwide to lesser-known digital currencies you may never have heard of, here are the best cryptocurrencies to buy.
Do you have thought that I would start with Bitcoin? Well…no. I think Ethereum is going to lean in 2021.
Continue reading to find out why.
1. Ethereum (ETH)
Ethereum was created by Vitalik Buterin and went live on July 20, 2015. It aims to utilize a blockchain to replace third web parties — those who store information, transfer mortgages, and keep an eye on complicated financial instruments.
The team developing Ethereum has started implementing a series of upgrades called Ethereum 2.0, which includes a transition to proof of stake and increased transaction throughput using sharding.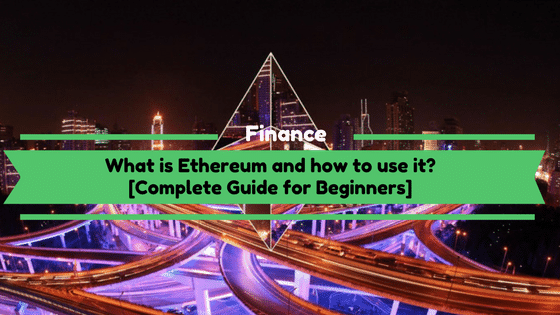 Ethereum blockchain network has always been preferred for decentralized applications (dApps). In addition to its native cryptocurrency, Ether (ETH), the platform supports other crypto platforms such as Uniswap (UNI), Maker (MKR), and Aave (AAVE), which are active in the Decentralised Finance sector.
DeFi is considered one of the fastest-growing crypto trends, transforming insurance, loans, and savings programs, making them independent from banks and other centralized financial institutions.
2. Bitcoin (BTC)
Bitcoin is the first cryptocurrency invented. It was released by someone called Satoshi Nakamoto. We don't know if this person exists or is just a pseudonym. According to this article, Satoshi's BTC account holds 1,148,00 bitcoins, which should be around 46 billion USD in today's money, but the coins have never been moved and keep adding up.
Bitcoin is still the 1st cryptocurrency with a 748 billion USD market cap and a daily transaction volume of 70 billion USD. Today (February 17), for the first time in its history, 1BTC was traded for $51K.
3. Cardano (ADA)
Cardano is the largest third-generation cryptocurrency, and it's packed with plenty more upside potential in 2021.
Here is a short video that explains what Cardano is:
ADA cryptocurrency on the Cardano network is one of the most technologically exciting cryptocurrencies to date. Its proof-of-stake system means it can operate more efficiently than the standard proof-of-work system. And its use of smart contracts means it can keep track of transactions like Bitcoin while handling payments like Ethereum. In short, it's a third-generation coin that improves on its predecessors.
4. Polkadot (DOT)
Polkadot is an open-source project founded by the Web3 Foundation and has commissioned five teams and over 100 developers. The leading figure of Polkadot is Dr. Gavin Wood, which some of you may know as one of the founding fathers of Ethereum and author of the Solidity smart contract programming language.
The video below will find what Polkadot (DOT) is and some of its unique features. Also, you will understand why Polkadot is called the next version of Ethereum.
The Polkadot project aims to enable a completely decentralized web where users are in control. Polkadot facilitates an internet where independent blockchains can exchange information and transactions in a trustless way via the Polkadot relay chain.
From a technological standpoint, Polkadot's key difference is its use of parachains — multiple blockchains that can run parallel. That solves a massive issue for bitcoin, a single, growing blockchain that all miners (and transactors) need to store.
Now that you know what Cardano and Polkadot are, it's time to take a step-by-step comparison between these blockchain models because I believe smart contracts (which both these blockchain supports) will be the future.
It's essential to start learning about digital currencies like Polkadot so that you can make the most of their potential. The video below is created by CoinBureau and compared side by side with Cardano and Polkadot.
5. Ripple (XRP)
Ripple was created as an alternative financial payment system to transform and facilitate cross-border payments, making them 100%  safe, almost accessible, and instant.
According to the report by OMFIF (the Official Monetary and Financial Institutions Forum), Ripple, with its distributed ledger technology (DLT), could "position itself as an alternative to SWIFT," solving five significant issues: security, speed, traceability, cost, transparency and risk management.
On December 22, 2020, the SEC announced that it had "filed an action against Ripple Labs Inc. and two of its executives, who are also significant security holders, alleging that they raised over $1.3 billion through an unregistered, ongoing digital asset securities offering."  After this, many big US cryptocurrency exchanges dropped Ripple's support, but the price remains relatively stable as XRP sees considerable support overseas, especially in Japan.
6. Stellar (XLM)
Stellar offers low-cost, cross-border transactions. After lagging behind bitcoin in 2020, Stellar surprised analysts and investors by rocketing 200% in the first week of January. 2021 is shaping to become Stellar's year.
Check the video below, created by the guys at Exodus Wallet, to find out why Stellar (XLM) is:
7. Chainlink (LINK)
The problem with smart contracts or agreements on a blockchain network is that these transactions can only occur on a platform like Ethereum. They need some way to draw real-world data into the platform to execute smart contracts when certain conditions are met. The solution is data providers called oracles.
While several crypto platforms have created ways for oracles to retrieve data for their network, Chainlink has developed a reputation system that guarantees accurate data, ensuring smart contracts' validity. This system builds confidence in the platform, and the growing popularity of decentralized finance, or DeFi, helps make Link a contender for the best cryptocurrency.
The robust development of the ecosystem (already over 350 partnerships) and the increasing adoption in various global economy areas are just some of the fundamental reasons making Chainlink an increasingly accelerating enterprise.
So we can expect the LINK cryptocurrency to be one of the dominant cryptocurrencies in 2021.
8. Aave (AAVE)
The Aave project is a decentralized lending system that helped drive the DeFi sector's interests to new heights. This next-gen protocol was one of the first to enable users to lend, borrow and earn interest on crypto assets. Best of all, there is no need for a middleman when you use Aave because the entire system is run autonomously via smart contracts that live on the Ethereum blockchain.
One of Aave's best features is that the protocol allows a borrower to gain exposure to various cryptocurrencies without owning them outright. Using Aave, you can earn rewards without trading your favorite digital assets. This strategy reduces the risk of loss.
9. Yearn.finance (YFI)
Yearn.Finance is a portal to various DeFi products. And given that DeFi now has nearly $8 billion in crypto assets committed to it, mainstream traders could start rolling in any day. If that happens, a front door might end up being very valuable.
10. Tether (USDT)
Tether is called a "stablecoin" because it was initially designed to be worth $1.00, maintaining $1.00 in reserves for each tether issued. Stable coins are helpful for entities and individuals that want to store or pay using cryptocurrencies but don't want to risk market fluctuations. Cryptocurrencies traders sell cryptocurrencies like BTC, ETH, XRP, buy stable coins when the market is bear, and sell them when they predict the market will go bull.
There is some controversy around Tether. On March 14, 2019, they claimed that the funds are based on US dollars and loans to affiliate companies. Tether's price decreased to lows of $0.90 on October 15, 2018, on speculation that investors are losing faith in the token.
We've included Tether/USDT in our top because it's a huge market cap, but we recommend caution using it.
Here are several other stable coins you can use to preserve value: USD Coin (USDC), Binance USD (BUSD),  PaxG (1PaxG – 1 Gold oz.)
11. Bitcoin Cash (BCH)
Instead of Bitcoin, which has a low number of transactions and increases transaction fees, Bitcoin Cash has blocks that can store 8 MB of data, allowing for faster and more frequent transactions with lower fees.  That's why in August 2017, some Bitcoin developers created their version of Bitcoin and called it Bitcoin Cash.
Bitcoin Cash may be more recent and less popular than its predecessor. Still, its scalability means it has incredible potential for growth and puts it in the running for the best cryptocurrency.
12. NEO
Formerly known as Antshares, NEO is one of China's earliest and largest cryptocurrency ventures. The coin fell hard in 2018 as the Chinese government cracked down on cryptocurrency exchanges. But in 2021, the coin staged a remarkable resurgence as Chinese regulators turned their ire to Ant Group, a payments processor.
13. Uniswap (UNI)
Uniswap is a decentralized cryptocurrency exchange (DEX) that facilitates automated transactions between tokens on the Ethereum blockchain through smart contracts. It is estimated to be the largest decentralized and fourth-largest cryptocurrency exchange by daily trading volume.
On traditional centralized exchanges, there needs to be a buyer for you to sell a currency. But on a decentralized cryptocurrency exchange, some providers are getting incentives to provide liquidity. Also, there isn't owned and operated by a single entity. Read this guide to find out more about Uniswap.
Don't like reading too much? No problem, we also have a video 🙂
14. Binance coin (BNB)
Even though more cryptocurrency trading is moving towards decentralized exchanges, their well-managed centralized older sisters still dominate.  Binance is the largest cryptocurrency exchange in the world based on volume.
Binance Coin was initially hosted on Ethereum until the Binance decentralized exchange, or DEX went online in 2017.
The Binance DEX platform is much like Ethereum, albeit with a different mission. The Binance DEX is a decentralized platform where users can buy and sell Binance coins and use BNB to convert other cryptocurrencies from one to another.  Most importantly, the Binance DEX offers a discount to users who pay transaction fees on the exchange with BNB – an innovative strategy that keeps users on the platform and helps sustain Binance Coin's growth.

15. Celsius (CEL)
Celsius is a cryptocurrency with the potential to become a bank.
Considering the Celsius extreme 2020 rise makes it a currency worth considering.  The network looked to write $6.2 billion in loans, making it more like a bank than money. And by registering as an exempt issuer with the SEC, Celsius has soared even as other cryptocurrencies like XRP have struggled.
Still, Celsius has plenty of risk behind it. As companies from Bear Stearns to Lehman Brothers found, bad loans can quickly sink your battleship. And Celsius itself could blow up if loans aren't well-vetted. But until then, investors stand to make a lot of hot-money returns.
16. Elrond (EGLD)
Elrond is a blockchain designed for immense scalability and significant transaction throughput thanks to its adaptive state sharding system, enabling transactions to be handled rapidly by multiple validators.
Whereas Bitcoin can handle just a maximum of seven transactions per second, Elrond claims to be able to push through 15,000 transactions per second at only $0.001 each, with instant finality.
17. Litecoin (LTC)
Former Google employee Charlie Lee created Litecoin to improve transaction times (roughly 2 1/2 minutes) and lower transaction fees. It has a substantially faster block generation rate than Bitcoin. And unlike most cryptocurrencies, the list of merchants that accept Litecoin is snowballing.
Even if it has a large merchants pool, Litecoin is losing momentum to Ethereum and DeFi movement. Litecoin is based on Proof of Work (PoW) mining instead of proof of stake, which gets more extensive acceptance in the cryptocurrency world. On a positive note, Litecoin's large fan base will keep it relevant in 2021.
18. Dogecoin (DOGE)
Dogecoin is a cryptocurrency invented by software engineers Billy Markus and Jackson Palmer, who decided to create an instant, fun, and free payment system from traditional banking fees.
Created as a joke, Dogecoin was co-founded by IBM software engineer Billy Markus from Portland, Oregon, and Adobe software engineer Jackson Palmer, who made a peer-to-peer digital currency that could reach a broader demographic than Bitcoin.
In January 2021, Dogecoin went up over 800% in 24 hours due to Reddit users' attention, partially encouraged by Elon Musk and the GameStop short squeeze. In February 2021, Dogecoin hit its all-time high price following Twitter encouragement from Elon Musk, Snoop Dogg, and Gene Simmons.
19. TRON (TRX)
The Tron project is a blockchain-based decentralized platform that aims to build a free, global digital content entertainment system with distributed storage technology and allows easy and cost-effective digital content sharing.
The Tron network uses its cryptocurrency called Tronix (TRX). Content consumers can use Tronix to pay for the content they want to access. These coins would then go to the content producers' accounts, where they can be exchanged to other cryptocurrencies or can be used to pay for blockchain services.
On January 23, Tron's Justin Sun met the chairman and CEO of Berkshire Hathaway, Mr. Warren Buffet, for dinner after placing a record-breaking $4.5 million bid at the Glide Foundation last year. In a statement after the dinner, Sun said it "was an honor, and I'm grateful for Mr. Buffett's dinner, wisdom and vision."
He added that he would "take Mr. Buffett's advice and guidance to make TRON a better ecosystem, business with all the partners in the blockchain space and beyond," though he did not provide specifics.
20. Compound (COMP)
Compound cryptocurrency is a decentralized, blockchain-based protocol that allows you to make money by lending and borrowing crypto — and have a say in its governance with its native COMP token. The project is part of Ethereum and, more broadly, DeFi.
The Compound ecosystem was created by a former economist, Robert Leshner (Linkedin). Compound raised $25 million in its Series A funding round, which prominent venture capital firm Andreesen Horowitz led. The protocol also received $1 million in USDC from Coinbase's "USDC Bootstrap Fund."
21. Swipe (SXP)
Swipe wants to be the leading company that brings cryptocurrency to commerce and standard banking.
With Swipe, you can access over 50 cryptocurrencies, stable coins, and fiat currencies. You will also easily buy and sell crypto with a linked debit card, credit card, or bank account. 
Through their app, you will be able to manage your swipe visa debit card quickly. You can access your Swipe Wallet balance at over 60 million locations worldwide that accept Visa.
The Swipe Visa Card has four benefits: up to 8% cashback, no foreign transaction fees, Apple/Google/Samsung Pay, top-brand rebates, virtual cards, and real-time security features. Even better, all the cashback funds will be paid in bitcoin so that you can earn even more.
22. Solana (SOL)
Solana is a web-scale blockchain that provides fast, secure, scalable, decentralized apps and marketplaces. The system currently supports 50K transactions per second (TPS).  Compared with other blockchains, here are some numbers from the competition: BTC – 7 TPS, ETH – 15 TPS, ADA – 1000 TIPS, DOT – 1000 TPS, EGLD – 15K TPS.
The Solana (SOL) platform was founded in 2017 by Anatoly Yakovenko. Yakovenko worked at Qualcomm before founding Solana. The team is currently backed by experiences from top organizations globally, including Apple, Qualcomm, Intel, Google, Microsoft, Twitter, Dropbox, and more. Solana's impact also brought to the attention of many investors: Multicoin Capital, Foundation Capital, SLOW Capital, CMCC Global, Abstract  Ventures, and more.
You can find more about Solana in this video:
23. Akash Network (AKT)
Akash is the world's first decentralized cloud computing marketplace, leveraging 85% of underutilized cloud capacity in 8.4 million data centers. Akash enables anyone to buy and sell unused computing.
Akash DeCloud is a faster, better, and lower-cost cloud built for DeFi, decentralized projects, and high-growth companies, providing unprecedented scale, flexibility, and price performance. 10x lower in cost, our serverless computing platform is compatible with all cloud providers and all applications that run on the cloud.
Considering the development of AI and the vast computational resources needed, Akash comes with a great solution to reducing costs. This is excellent news for its token, AKT. Unfortunately, you can't purchase AKT yet on Binance but the following exchangers: BitMax, BitMart, or Bithumb.
You can find more about Akash Network in this video:
24. Basic Attention Token (BAT)
The Basic Attention Token (BAT) is a blockchain-based system for tracking media consumers' time and attention on websites using the Brave web browser. Built on Ethereum, its goal is to efficiently distribute advertising money between advertisers, publishers, and readers of online marketing content and ads.
The BAT token is used as currency on the Brave platform and can obtain several advertising services. It is designed to be exchanged between users, advertisers, and publishers. It is based on an unusual concept, although it is critically essential to advertising companies operating in the digital age: user attention.
Here is another Exodus video explaining what Basic Attention Token (BAT) is and how it works.
25.Reef Finance (REEF)
This top will not be complete without REEF.  Reef cryptocurrency is a hub for DeFi and other cryptocurrency financial services on Polkadot. As a founding member of the Polkadot DeFi Alliance, it will support and grow the ecosystem's overall success as a cross-chain solution with a cohort of members and partners, such as Interlay, Equilibrium, and Moonbeam.
Besides that, I see the Reef team committed to developing the project by adding new features and marketing it to the world.
I see it as a project that will get much exposure in 2021, so my bet is on Reef if you like to gamble on cryptocurrencies.
Cryptocurrencies that will be hot in March 2021
In our opinion, the following cryptocurrencies will be hot in March 2021: Cardano (ADA), Kusama (KSM), Polygon (MATIC), Injective Protocol (INJ), UniSwap (UNI).
We will update our article soon with more research on Kusama, Polygon, and Injective Protocol.
Top Cryptocurrencies FAQ
Here are several cryptocurrency questions and answers I got over time. If you have one not listed here, please post it in the comments section, and I will do my best to answer it ASAP.
Vote your favorite cryptocurrency
So wait no more! Now you can vote for your favorite cryptocurrency. Let us know which one you consider the best cryptocurrency, and then see the poll results.
Conclusion on Top Cryptocurrency
So there you have it. Here are 25 top cryptocurrencies that you should know. I've left out of this top with so many crypto coins, but I check them regularly. I will post them in the next update of this article.
What about you? What is your top cryptocurrency? Let me know in the comments below.
Disclaimer: Cryptocurrency trading carries a high level of risk and may not be suitable for all investors. The views expressed here are those of the author and do not necessarily represent or reflect the opinions of Monetize.info.