As the owner of a start-up, you must always be on the lookout for ways to increase your customer base and build a reputation. Most start-ups think trade shows require a lot of money and time and they cannot spare that.
But if you manage your finances and time and appear at an expo, you will realize the multitude of opportunities it brings.
You will get to connect with people that matter, make an impression on the customer, be discovered by new markets and so much more.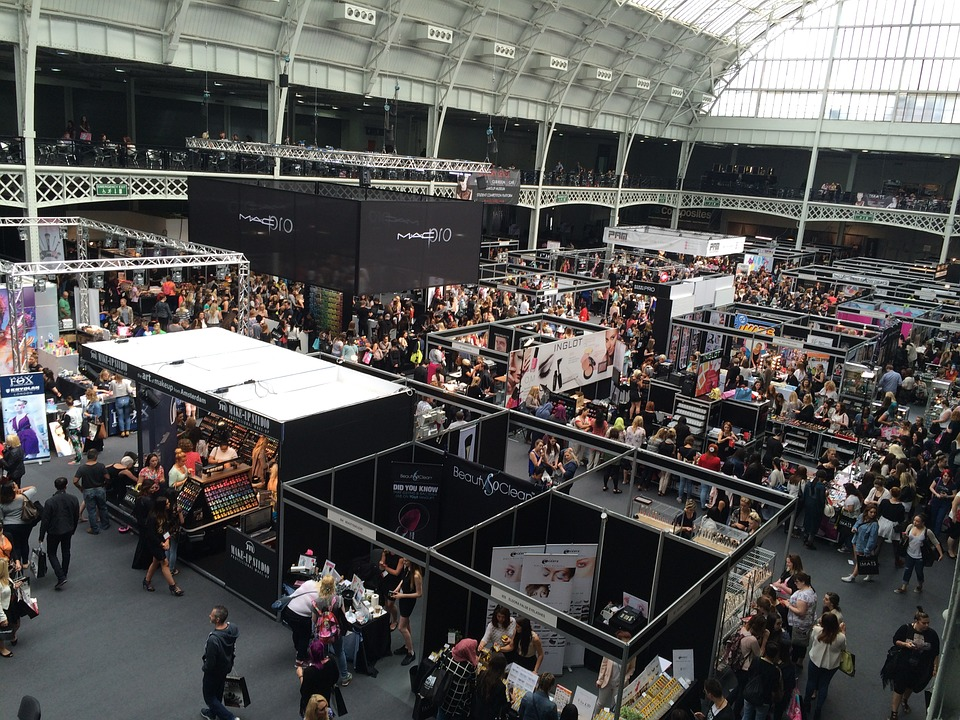 The following are some benefits of attending a trade show as a start-up:
#1. Create Partnerships
As a start-up, your clients and collaborators are the life force of your company and you should always be looking for better, more high-paying clients.
Trade shows gather many people interested in your niche under one roof, giving you the golden chance to engage with prospects and increase their interest in what you have to offer.
Do not waste your time explaining everything to everyone that passes by, rather have your booth staff ask some questions to determine what the attendee is looking for.
A good idea is to ask if they are using a product similar to yours as it allows you to segue into why yours is a better option.
Memorize a 30-second script that comprehensively communicates what a partnership with you will mean. You never know what might become of a card you drop with someone whose start-up seems interesting and related to what you do.
#2. Understand Buyers
Insights are very important when it comes to making business decisions. You need to know your customers in order to devise the best product ideas and marketing strategies.
This means understanding the needs of the customer, knowing different categories of buyers, studying buying patterns, etc.
Most of the time companies do this by surveys, but they can be time-consuming and people don't really like to fill them in that often.
Being present at a trade show will give you a chance to see your customers face-to-face, you can talk to them and find out important insights that you can later use.
More readings on understanding buyers:
#3. Increase Brand Awareness
Anyone who attends a trade show does so to learn about the brands and innovations in the niche they care about. This is why a trade show is a great place to make yourself known to the public.
People can only buy from you if they know you exist and an expo is a place to leave a lasting impression. But remember not everyone who sets up a booth ends up creating the same amount of brand awareness.
You need a very attractive booth, colourful banners, and a convincing campaign in order to enhance your brand awareness.
As a start-up you must be confused about how to achieve all this, don't worry, just go to https://www.aplusexpo.com/ and ask for a free consultation.
#4. Know Your Competition
You can't win a competition if you don't know what you are up against. Luckily trade shows are a great chance to see your competition up close.
You can visit your competitors' booth and see their full catalog, along with live demonstrations to get an idea of what they are working with.
You can make the most of this chance by doing some homework and finding out who your main competition is and where their booth will be.
Be a keen observer and listener, notice how they present their products, how they interact with the attendees, etc. As a newbie, there will be a lot to learn from brands that have been in the game for long.
More readings on competitive intelligence:
#5. Meet Prequalified Customers
While you might meet new customers on social media or anywhere else, there is a certain value that prequalified customers bring to the table.
If you don't know what a prequalified customer is, it is a person who is interested in a niche and has traveled for and invested in the field. They have the power to recommend you to other more powerful people and also partake in decision making.
A trade show is the only place where you will get to meet many prequalified customers under one roof.
Conclusion
While initial analysis might tell you that a trade show will take a toll on your budget and schedule, an in-depth and long term analysis will tell you that the pros outweigh the cons.
At trade shows, you will make valuable connections that will benefit you in the future. You will get to meet other start-ups and discuss collaborations.
Moreover, you can study your competition and devise strategies to do better than them.
Trade shows also bring you one-to-one with your customers, which gives you a lot of insights about their habits.
All in all, attending a trade show can do wonders for your start-up.
[
Img source
]