Verge (XVG) is a secure and anonymous cryptocurrency built with a focus on privacy.
They promise to be the 1st cryptocurrency that can offer both private and public blockchains (log of transactions) depending on what users choose. Unfortunately, the software update didn't go quite well.
What is the Verge – XVG?
Verge is a fast-rising cryptocurrency that aims to make transactions completely anonymous. Produced in 2014 under the title DogeCoinDark, it was rebranded to Verge Currency last year.
The currency is virtually untraceable, and the consumers of the Verge can make instant anonymous transactions. This is accomplished by using highly innovative blockchain technology built-in in addition to services like Tor and I2P that hides your personal data, like IP-addresses and geolocation.
The currency also differs from other cryptocurrencies through being a 100 percent open source project, together with members of the community able to give whole input into any decisions made about potential changes.
It is also meant to be quite fast, and by using 'Simple Payment Verification' (SPV) technology, affirmation times are kept to about five seconds on average.
If you want to find out more about this cryptocurrency or you want to interact with people that use it, you may do it on TopGoldForum, Twitter, Facebook, Reddit, and several other methods listed on the Verge website.
Verge Price Prediction for 2018
Over the past few weeks, Verge has enjoyed an astronomic rise. Between December 12 and December 19, the money soared by 800 percent. But at the time of writing this prediction, on January 4, it was trading in #0.17 ($0.176) each.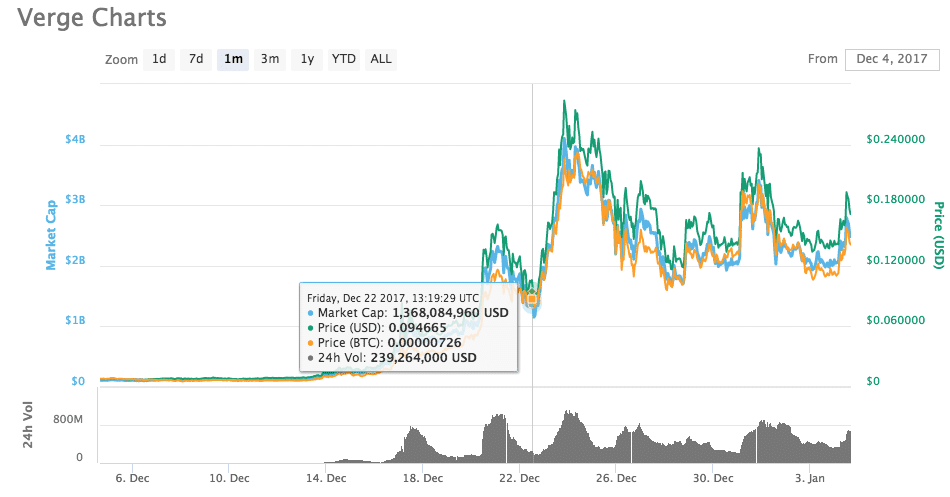 After the allegations of John McAfee blackmailing the Verge by throwing FUD (Fear, Uncertainty, and Doubt) to the community and the problem with Wraith protocol, this crypto coin starts to recover.
While the initiation of the Wraith Protocol has not gone as planned for Verge, there remains hope. If the bugs that have derailed the launching have been sorted out quickly — until a significant ditch – and Wraith works as advertised, its sales pitch remains compelling.
Specifically, Verge has obvious benefits for those trading in cryptocurrency for nefarious reasons.
In my opinion, there is a future of Verge, and you should keep in mind when you analyze crypto-coins that there are a lot of growing pains for most of them.
The main reason is that these technologies are new and need a lot of testing. Also, with so many coins around, we will see, I think, a shortage of developers. On the other hand, hundreds of thousands of investors throw in money and expect everything to work flawlessly, which will not happen overnight.

This being said, I expect the price of Verge to rise in the coming months, and I see this crypto coin in the top 15 by the end of 2018. Verge at $0,75 – $1 per coin is not impossible by December 2018.
This is our XVG price prediction for 2018.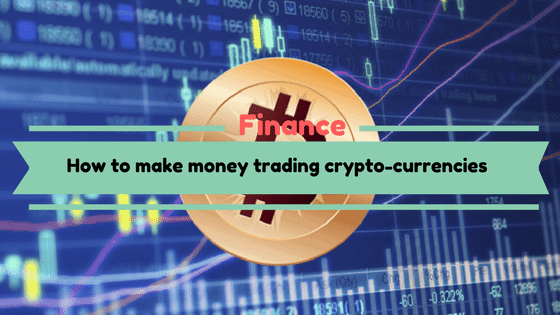 How to purchase Verge
If you'd like to purchase XVG to keep or to use it online, you should use a reputable exchanger, as is suggested on the official site of this cryptocurrency.
There are several Verge exchangers recommended by the company: Bittrex, BitSquare.io, Cex.io, LiteBit.eu, SouthXchange, Binance, HitBtc, Changelly, ChangeNow.
Conclusion
The optimists believe that Verge should experience a positive increase in the coming couple of years.
Nevertheless, space is fraught with problems that don't have an easy fix. And some skeptics worry about what these problems could mean for Verge and the cryptocurrency world.
Our other predictions for 2018: Ripple price prediction, Ether price prediction, Stellar price prediction.