Videos as part of an effective small business marketing are here to stay. Nowadays, audiences are anticipating to see more video content and in response, forward-thinking marketers are creating more videos to promote their products, build brand awareness and start conversations.
In fact, audiences love videos so much that Cisco predicts that by 2021, video content will make up 80% of all Internet traffic.
Further, it also forecasts that by that time, there will be about 1.9 billion Internet video users who'll be watching 3 trillion minutes worth of video per month.
The statistics are further backed by many studies that swear by the benefits of including video as part of a brand's digital marketing strategies – and here, we outline some of the most significant ones:
The Key Benefits of Video Marketing
Conversion Success.
A study shows that a video on a landing page can increase conversions by 80%. What's more, 64% of consumers are more inclined to buy a product after watching a video about it.  
Relationship Success.
Many consumers are skeptical about purchasing online, but videos help build trust and create long-term relationships by presenting products in a conversational form.
SEO Success.
Further, a video embedded on a web page makes it more likely to rank on Google results. It also helps increase the time visitors spend on your website.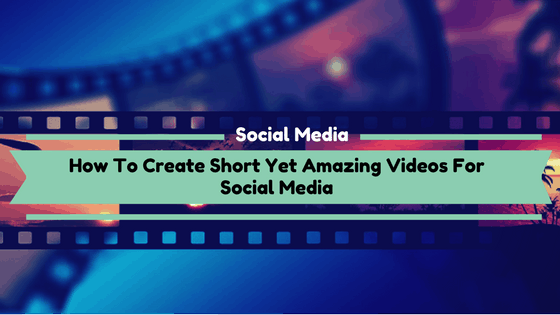 12 Effective Video Ideas to Try
Considering the statistics and the benefits videos have to offer, it further makes sense to pay more attention to video marketing. But, with so many options, it's so easy to get lost. So, to help you with, we've listed 12 video content ideas for your small business.
Explainer

– Use an explainer video to provide a brief detail about you and how your product can be the solution to their problem. For a start, it should answer basic questions like:
What does your company stand for?

What does your product do?
Promo

– Make a promotional video that will spark curiosity, attract viewers and tap into their emotions. Some of the great examples of this genre are the ads and trailers.

Infographic

– An infographic video is a new way to present facts and figures, and likewise, a clever technique to repurpose old content. Here are

seven different types of infographics

for some ideas.  

Prоduсt Reviews

– If your customers are satisfied, they'll be willing to make a review about your brand and your product, helping future customers make a decision.

Behind-the-Scenes

– Whether through a video series or a one-time video, give your audience a glimpse of what your business is like. VXI Philippines does it well by breaking the stigma among call center agents.
Tutorial

– How-to videos are like demo videos that help customers learn how to use a certain product. This

tutorial

, for example, teaches women how to use tampons.

How we Make it

– Another approach to a behind-the-scenes video is one that shows the hard work it takes to complete a product. This, however, may not be applicable to all businesses.
ALSO READ: 4 Ways to Ace Your Live Product Demo
Industry Interview

– The audience is interested in hearing from industry experts. Make your platform one your viewers can turn to for information by interviewing experts in your field.

Top 10 – Lists are no doubt irresistible. In fact, studies show that they're psychologically made to attract viewers – and what's interesting is that a top 3 list can be as equally effective as a top 10 list.
About Us –

Aside from what it takes to make a product, you can also share the story of how your brand started and how you brought it to a success.
A great example is that of how a teenage started what is now the fastest growing company in the UK.
Announcement

–  Creating an announcement video is a great opportunity to tell your audience what you're up to. An event video that covers what happened in a recent event works just as effectively.

Contest

– Contests are a perfect way to generate hype around your product. In the video, clearly detail the rules of the contest and make sure to present what they'll gain by joining the contest.
Mix and Match
Creating a video for your business is more than merely putting ideas together. It needs to match with your brand visions and support your marketing goals – and when it comes to video content ideas for your small business, the sky's your limit.
Mix and match these video formats to maximize the potential of your video marketing efforts.
If you find this information helpful, your friends might too! Share the word by sharing this article.