Digital marketing is an ever-changing field, and it is crucial to keep up with the trends. Ask any successful marketer, and they will start with stories about the importance of going with the tide.
Video marketing strategies are also evolving and changing with each passing day. Video marketing, in general, is also gaining momentum.
So, if you are interested in improving your skills and upgrading your video campaigns in 2020, you came to the right place.
We took a peek at the relevant video marketing statistics, and every advice in this guide is based on reliable data. With that said, let's see how and why you should put a bit more effort into your video marketing strategy.
1. What Is a Video Marketing Strategy?
As the name suggests, video marketing strategies are the ones that revolve around video content. After all, statistics show that "video is king." Consumers are four times more likely to watch a video to learn about a brand or a product than read a blog post.
Video marketing strategies can be a powerful tool, and you can use them to boost brand awareness or to generate organic traffic. In fact, as many as 81% of businesses use video as a marketing tool.
Sounds impressive? Let's see what's the catch.
2. The Importance of Video Marketing Campaigns
As it seems, the age of blogging is long gone. As a matter of fact, today's marketers will often say that a video corresponds to 1.8 million words.
Videos can help you convey the message concisely and enticingly. Of course, it is essential to create content that people want to watch. With more than 500 million hours of video viewed per day, your video campaign should be out there as well.
Cisco released a stunning statistic that said, "by 2022, online videos will make up more than 82% of all consumer internet traffic."
And it's not just Cisco reporting this but many others.
Here are a few more interesting facts:
Video get 300% more traffic and help to nurture leads – MarketingSherpa
85% of consumers want to see more video content from brands – HubSpot
33% of viewers will stop watching a video after 30 seconds, 45% by one minute, and 60% by two minutes – Ad Age
64% of consumers will make a purchase after watching branded videos on social platforms – Tubular Insights
Videos under two minutes long get the most engagement – Wistia 5
49% of companies that use video grow revenue faster than non-video users – VidYard
75% of users check a company's website after they have viewed a video about their services – WebFX
When consumers watch a video, 92% share that video with others – WebFX
Customers are 1.8x likely to purchase after watching a video than those who didn't watch -DMB Adobe
We could keep on listing more facts, but I think it's already pretty clear to see the importance of video marketing. It's getting more and more important by the day for a business to include video marketing in their overall marketing strategy.
In 2020, brands are expected to double their spending on video marketing. In total, the expenditure should reach around $17 billion in the US alone. Moreover, the expected annual growth of global video revenue should see an increase of about 12.6%.
The next question you may have is "then why aren't more businesses creating videos?" Simply put, most small businesses either do not have the budget to spend on a videographer creating a custom video advertisement or they just don't have the time to figure out how to create video ads themselves.
Many times, it's a mixture of both not having the time and money to spend on this important piece of their marketing plan.
Here are some statistics of small businesses in the US:
30 million small businesses in America account for 99% of all businesses and 54% of all US sales – SBA, 2017
24% of small businesses seek help from external resources like agencies, freelancers, or contractual employees for marketing.
Now that we have identified the pain point that many small businesses share regarding video marketing, let's look at how we can offer a solution to solve their problem.
Video marketing can provide businesses with lots of benefits.
Here are some of the most important ones.
3. The Benefits of Video Content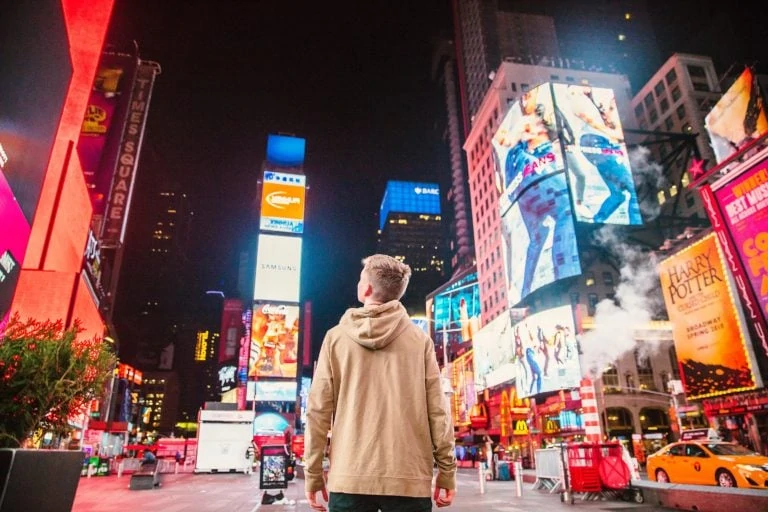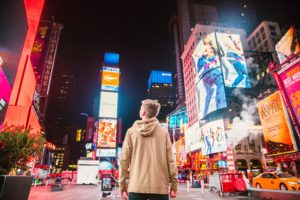 It is more than obvious that video is ruling social media at the moment. Therefore, experts agree that the importance of video content will only grow in the future. Among other things, here is what video can do for your business:
3.1 Increase brand awareness
Trying to stand out from the crowd in an oversaturated market has never been harder, no matter which line of business you are in. However, video marketing statistics say that video content can boost brand awareness and improve visibility. In a way, it is easy to see why that is the case.
We all enjoy watching videos, either on YouTube or some other platform. As a result, we get exposed to all sorts of marketing messages, whether we are aware of them or not. So, if you want to take your business to the next level, start implementing a video marketing strategy as soon as possible.
3.2 Improve conversion rates
When it comes to digital marketing, statistics show that video precedes sales. To put it simply, people are often making purchasing decisions after watching a video about a product or a brand. In fact, 77% of consumers admit that they have been convinced to make a purchase after watching a video.
Thus, it is evident that video content can help your business increase the number of conversions. The more influence you build within your niche, the more leads will result in sales. So, if you are not using videos in your campaigns, you are leaving money on the table. Can you really afford not to implement a video marketing campaign?
3.3 Maximize ROI
Maximizing the so-called return on investment is the holy grail of the modern business world. We are all trying to achieve as high ROI as possible, but it is often easier said than done. Yet, the use of compelling video content can entice customers and maximize revenue.
Recent studies confirm that. For example, as much as 83% of businesses admit that videos enable better ROI. Moreover, websites that are incorporating video content see an 80% increase in the conversion rate. Clearly, video is a powerful medium. For that reason, you should never underestimate the influence you can exert by creating enticing video content.
3.4 Boost Search Engine Ranking
A bullet-proof method for boosting your business results is to get on the first page of search engine results. Then again, we have already mentioned how difficult it can be to generate organic traffic in today's highly competitive world.
Nonetheless, attention-grabbing videos can and should upgrade your SEM. As long as the content is relevant, the video will make an impact. Also, if your website uses videos, people will stick around for longer.
4. Types of Videos You Can Create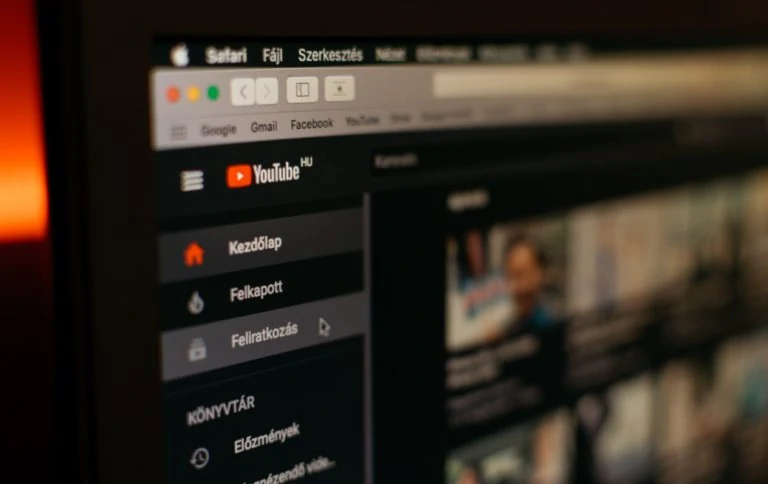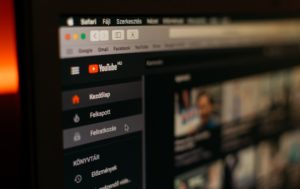 With more than one billion hours of videos consumed daily on YouTube, it is clear that this platform offers a massive opportunity for any business. Likewise, Facebook can also be a part of your video marketing strategy since this social media platform has eight billion video views per day.
So, what type of videos you should create in 2020 to get your foot in the door?
For instance, one of the most popular types of videos is the so-called explainer videos. In a similar fashion, how-to videos are growing in popularity as well. The main reason is that they can provide users with accurate and useful information.
Aside from those types, you can also experiment with testimonials or with animated videos. Likewise, interviews with high authority figures can go well with the audience.
Last but not least, live videos have exploded in popularity in the recent period. In fact, one in five videos on Facebook is a live broadcast. Instagram stories are also measuring incredible results.
So, choose your hero and invest some time and effort in the process of making enticing videos for your target audience. You will not regret it.
To help you with the mission, we prepared a list of the best practices for video content creation in 2020. Let's check them out.
5 Tips for Improving the Ranking of Your Videos
5.1 Offer meaningful content
Nowadays, the audience does not tolerate irrelevant messages or shady content. So, if you want to achieve any kind of success with your videos, start developing a bright idea for your project. In other words, aspire to educate your audience or to answer their questions.
For instance, explainer videos should always answer the question of why. Why should customers use your services and buy the product? Use this a starting point and create attention-grabbing videos for your campaign.
5.2 Optimize for watch time
According to video marketing statistics, 33% of YouTube users stop watching videos after 30 seconds. After one minute, as many as 45% of viewers will close the app or move to the next video. The point is that the human attention span is short, and your video should be scripted with this in mind.
In short, your video should grab the user's attention in the first 15 seconds. Also, it is advisable to use the so-called pattern interruptions to keep the viewers interested.
5.3 Optimize for better CTR
To master the art of SEO, you should learn how to increase the click-through-rate of your posts. When it comes to YouTube videos, there are several steps you can take.
For instance, use power words in the title, as well as numbers, brackets, and parentheses. Also, pay attention to the value of keywords and tags. Moreover, make sure that the thumbnail is eye-catching and attractive. All those elements play a role in making your video stand out from the crowd, which is a must in today's digital marketing industry.
5.4 Generate as much engagement as possible

At the end of the day, one of the main goals of creating video content is to improve brand awareness and gain more audience. Well, the way to do so is by generating engagement with viewers.
To clarify, you should "ask" the viewers to like, subscribe, or share your video. By boosting social shares, your video could go viral, and your revenue could skyrocket. Likewise, a convenient way of achieving interaction with your audience is by asking them questions in the video.
No matter which technique you choose, the goal is to engage viewers and spread the word about your product or service.
5.5 Promote, promote, promote!
In this day and age, your YouTube channel would get buried under a mountain of other videos if you did not promote it properly. So, post your videos on popular sites, such as Quora, Facebook, Linkedin, Twitter, Medium, etc.. Remember, the goal is to help people, and your videos should be educational and easy to understand.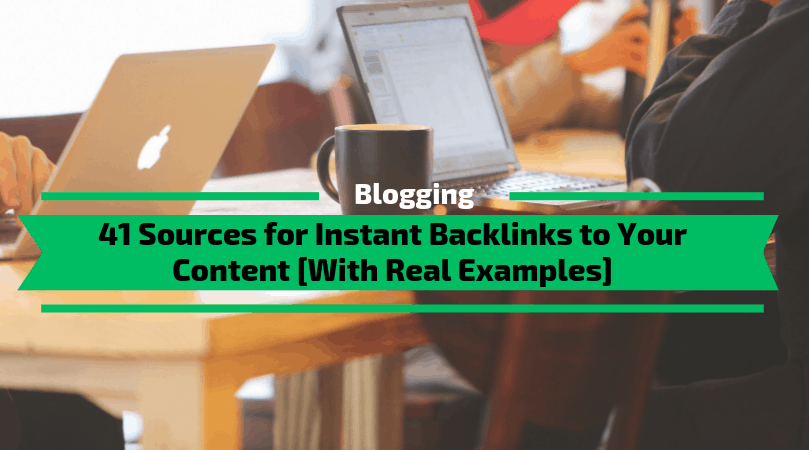 Also, blogs can help with the promotion of your video marketing campaign. Therefore, embed your videos wherever that makes sense.
Final Thoughts
By 2020, video content is expected to make up around 82% of consumer web traffic.
The importance of video marketing is growing by the day, so jump on the bandwagon as soon as possible. As a result, your brand or your business will see an enormous rise in popularity if you implement an eye-catching video campaign.