With our SpinupWP discount, you will receive $50 in credits FOR FREE just for starting up. SpinupWP is very easy to use VPS control panel that will help you deploy and manage a DigitalOcean (DO $100 Free Credits Offer) server with WordPress in less than 5 minutes.
SpinupWP is best for developers or webmasters that are looking for a clean upgrade from shared hosting or "managed hosting". SpinupWP fits the bill perfectly with its ease-of-setup and overly simple UI. It makes you think running VPS and hosting WordPress is really that easy.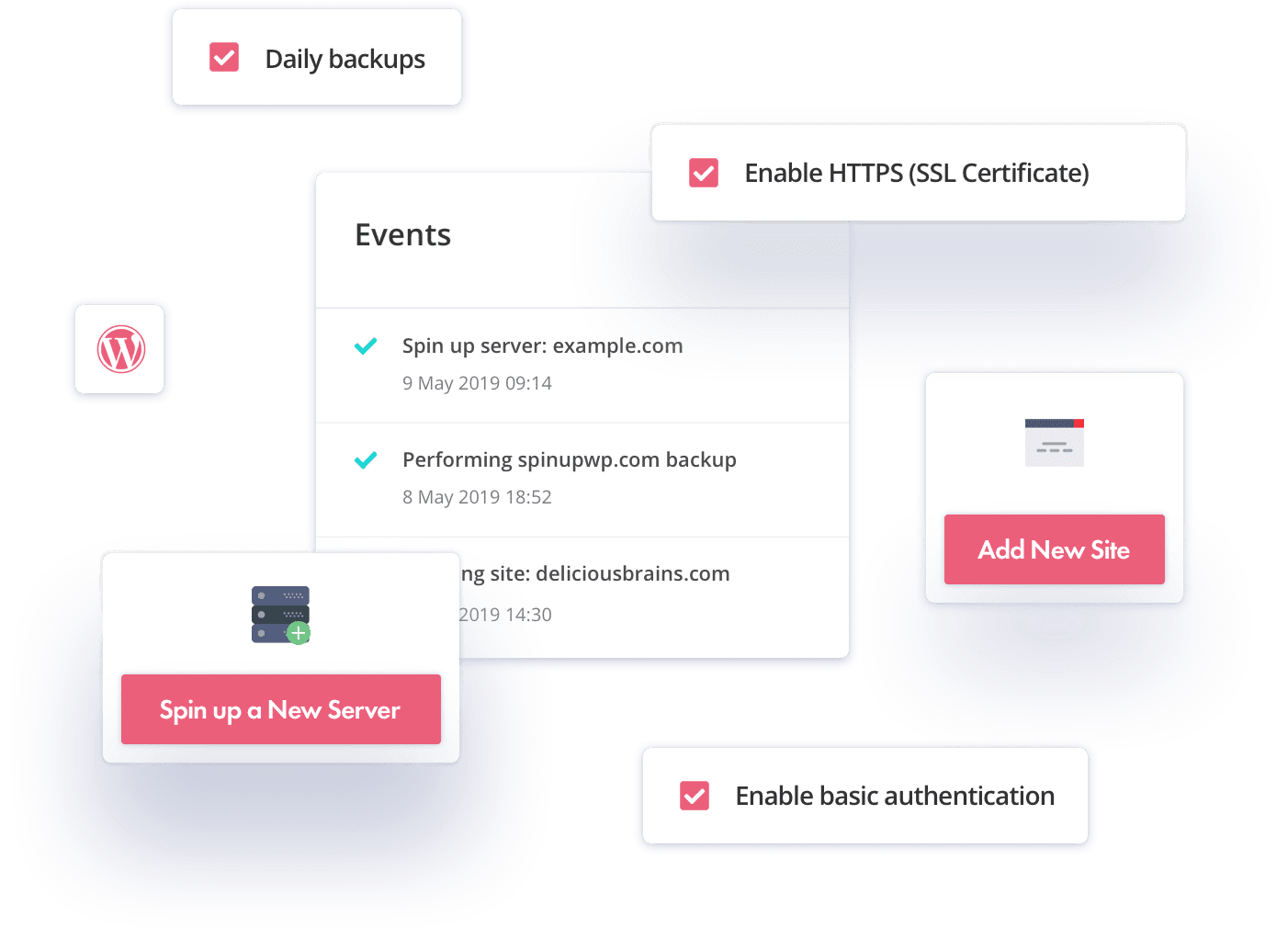 But the true power of this control panel is that it tweaks the VPS for website speed. It's doing this by installing only the necessary software packages, tweaks the settings and controls the WordPress cache through a nice WP plugin.
On top of that offers nice backup, cloning and provisioning features.
Personal review: I'm using SpinupWP for over one year and we already manage 12 VPSes and 45 sites without any major issues helping us saving money and time. 4.5/5
If you are looking for a robust solution to deploy, manage and optimize WordPress websites, then SpinupWP is for you.