Nowadays, in such a competitive market, SEO – Search Engine Optimization is more important than ever. An optimized website will put you ahead of the competition, generating for you more visitors and ultimately more sales.
We asked the SEO experts what we should do to optimize our websites and keep up with the trends. 50 SEO Experts answered to our call.
I encourage you to read all the contributions, even if will take you some time.There are many helpful tips you can implement right away and give your website a boost in SERPS.
While some of the tips like creating quality, engaging content or having a mobile friendly website are recommended by most experts, others chosen other paths. I guarantee that after reading all the tips you will have plenty ideas for your 2017 seo strategy.
[ulplocker id="cTk3GUPd6rA9XlpL"]
[/ulplocker]
Google has made it clear that the two most important ranking factors are and will continue to be "content" and "links to your website"
For those planning an SEO strategy for 2017, my suggestion is to think about 2018 when creating the content and the code that holds it, along with designing a content marketing plan that solves industry problems, and ultimately attracts links, mentions, and citations organically.
With consideration to content, pull the writers and webmasters into the room and ask the following questions:
Are our web pages the most professional and easiest to use regardless of device or Internet connection speed?
Do our pages perform well with Google's new testing tool, which includes insights on mobile, desktop and speed?
Are we using page acceleration services and technologies, such as a CDN' or using AMP for mobile users?
Does our page best solve the problem our ideal customer is trying to figure out compared to the top-ranking pages?
Are we maximizing the amount of structured markup we can provide on each page for Rich Snippets and Rich Cards?
Are our pages HTTPS by default and protected from DDoS and malware attacks?
Do our pages offer a diverse enough amount of content, such as unique videos, illustrations and helpful takeaways?
Are our pages so good that even a competitor might link to them or curate a snippet from?
Have we done enough forensic work to understand every way a user might search for us and build a taxonomy around that research?
Do we have a living breathing calendar of helpful, problem-solving content with names of micro-influencers who plan to contribute?
With consideration to attracting links, pull the writers and outreach teams into the room and ask the following questions:
Who are the individuals, companies, and influencers who frequently share or subscribe to our competitors' content?
Who are the industry experts that are not currently employed by a competitor who we can make brand ambassadors?
Have we contributed in one way or another to all of the industry websites or (if local) all the regional websites?
What programs do we have in place to donate time, expertise, or mentoring to college students and startups?
What events are we scheduled to contribute our top expert's time toward speaking or being on a panel at?
Have we completed an authoritative work, such as book or information product to build our authority in the industry?
Do we have an authoritative online guide to our product or service, such as an "Ultimate Guide to Widgets" that we can promote?
What tool or CRM are we using to find, keep track of, and create reports from our link-earning efforts? (Buzzstream is our favorite)
Are we maximizing our social media profiles by staying in the industry conversations that happen every day and sharing industry studies, blog posts, and advice?
Does our website offer the best glossary of industry terms with illustrations, quotes, and resources that Wikipedia could never compete against?
Weekly search optimization meetings are critical to helping team members stay on target, and it never hurts to hire one or more consultants to participate in those meetings, especially if you hired them initially to create a full SEO Strategy Plan; since you can't always read their minds.
2017 will see winners from those SEO practitioners who stay deeply rooted in the inbound marketing community, following industry news in real-time, subscribing to expert Twitter lists, and groups where all the experts converse.
Be adaptive, be receptive, and test absolutely everything.
[tweet_box design="box_12_at" float="none" author="@seosteve" pic_url="https://monetize.info/wp-content/uploads/2017/01/steve_wiideman-e1499348764517.jpeg" ]Two most important ranking factors are and will continue to be "content" and "links to your website".[/tweet_box]
In 2017, our SEO efforts should be focused on the overall optimization of a Brand's website. This means the following:
If you have a Local (Brick and Mortar) Business, make it your priority to create, maintain and market to your localized audience through a "Google My Business" professional page. You need to have an optimized for SEO and your users' Page on Google Maps so you get all the advantages.
Firstly, you will be found by your local audience that looks for your products and services through Google Maps. Secondly, you may appear on the regular universal Google within the 3-pack for Local Google Maps. Even if you don't have a website, you can get a very good amount of visibility and sales from your local audiences.
If you have a Corporate website, make sure you create lots of new content through free RESOURCE pages that your audience will enjoy reading either by educating them, training them or entertaining them; depending on what type of products or services you have. Build Resource Pages of 4-5K unique words that satisfy your users by answering their questions about your products and services.
Build content that solves problems before you make a sale. Make sure this content is also optimized for Google. Win the trust of your users and entice Google to come back to your site frequently rather than just have few product thin pages and expect you will sell without further efforts.
Repurpose this content into many forms of diversified media. Transform your "Resources" website pages into PDFs, PPTs, Word Documents, Videos, Audios, Infographics and start creating completely optimized (for users and Google) Branded profiles on these types of websites by submitting your diversified media and build backlinks to your site while doing it.
Have your social media team share your newly created links on your main social accounts like Facebook, Twitter and Linkedin. Maximize your exposure and visibility online through all of these content types and boost your SEO efforts.
If you run a business that is very depended on public reviews online (like a restaurant or a fashion e-commerce business), make sure you create optimized completely Branded profiles on the popular review site like Yelp, with all your business details like, Name, Address, Phone, website link, product, and services description. SEO evolves rapidly and you may have noticed already that for some specific types of search terms on universal Google, no individual brand's websites appear on the 1st page of Google.
Instead, Google displays online review sites pages so the users land on pages with very descriptive pages that share lots of information and present a multitude of options about what they are looking for. So make sure you understand where you need to be and where your users are and optimize your presence there, the best way possible.
Rank your Youtube Videos with SEO so you get exposure from the 2nd largest search engine after universal Google for your main keywords that you also target for with your website's SEO. For example, one of the terms I go for in Greek google is "SEO Greece". If you go to Youtube and type the same search term, you will find my Youtube video ranking 1st from all. That gives me extra exposure and builds my brand as an authority in my niche. Do the same
Access more resources with selections of diversified IM and Social Media material here.
Marketplace SEO
Meaning, everyone should focus some energy on SEO for sites like eBay, Amazon, YouTube, Etsy, Yelp, App Stores – wherever your target audience is and you have some time of value to provide.
People are realizing Google may be the biggest search engine but not the only place people are searching. I sense a trend moving more in that direction, so it would be strategic and smart to pay attention to these areas and learn what you can!
In 2017 I would recommend focusing on very specific, long tail search intents for a few reasons.
First, these longer searches have less competition and over a long period of time can add up to significant traffic.
Second, featured snippets are earned by answering these types of searches which can earn much more traffic than ever seen before in organic. This is especially crucial if you can identify this demand before you competition and be present before they are, and before paid search shows up for them too.
Finally, focusing on the long tail also focuses on new search verticals like voice search. Because speech includes higher word counts, natural conversation through mediums like Google Home or Google Voice are perfect for long tail and earning more visibility.
Plus, we already know if you earn featured snippets on desktop, you'll also earn voice search results (if they're paragraph format). These new search verticals will quickly gain speed in 2017 so it's best to be first.
Mobile-first
Actually, this is not a trend anymore. It is a prerequisite, as Google has just announced a second mobile-first and desktop crawling for 2017. This will create a big challenge for many websites since not all of them are mobile friendly.
This change will lead to an additional focus on the technical elements of SEO, such as AMPs, page speed, and others, and it will also force you to pay more attention to your content. Your content will have to be designed for mobile devices.
You will probably need to think about how to put more succinct content on your pages that will, at the same time, answer users' questions and meet the demands of search algorithms.
Voice Search
We've all seen that search is moving more and more outside of the search box and becoming more personal. Thanks to the explosion of machine learning, voice search will continue to grow in popularity (20 percent of mobile queries are already voice searches) and it should become a true force in 2017. This will definitely change your keyword optimization strategy, as you will need to think beyond text-based queries.
People don't speak the way they write. When using voice search, consumers expect direct answers, so keep this in mind as you develop your content strategy in 2017. Think about creating more conversational, personalized and "local" content.
It will be more important than ever to know your audience in order to create highly targeted content to address conversational queries.
It's always a great idea to keep pace with the current SEO trends.
However, be it 2017 or any other year, all your SEO activities should be aligned with the global goal of driving conversions and traffic to your website. To the point that if you see that other digital activities (social, content, advertising) bring more traffic and conversions, focus on those.
Back to SEO and aligning it with traffic and conversion goals, let me give you an example.
Let's say that you're investing in a few different link building strategies (local directories, media outreach, Q&A networks). You can check your Google Analytics data and see which type of links brings user sessions, which convert into your blog signups, software downloads, and such.
There's nothing wrong with just building relevant links. But, if you can focus on links that can provide traffic, conversions, and SEO value, why not do that instead?
You can read more about this strategy in my chapter on SEO Conversion and Metrics in Search Engine Journal's Guide to SEO. Here's also actionable guide to SEO in 2017 from SEO PowerSuite team you might find useful.
Anyone who still hasn't optimized for mobile should be doing so. Seriously. It's in 2017. Google has introduced Accelerated Mobile Pages (AMP) way back 2015 in its bid to encourage a more "mobile-friendly" web. Since then, Google has ensured the SEO community that AMP, which makes web pages load at least 15% to 85% faster than non-AMP ones, is also a major factor in search engine rankings.
More searches are being done on mobile, now, with no hints of changing trends anytime soon; so instead of just adding mobile search optimization to your SEO to-do list, prioritize it. Also, check your rankings not only through desktop but through mobile as well.
As I've said a couple of times before as well, VR is also making it big, so preparing a strategy for optimizing for that medium would also put you ahead of the incoming rush.
One resource I'd suggest is Brian Dean's backlinko for link building strategy.
The majority of trends and notable changes to the search industry in 2017 will stem from one thing – the increasing use of mobile devices.
Google will be launching the mobile-first index fully this year, likely within the first half. This makes it essential to ensure you have a mobile-friendly site that serves the same content, structured data and experience as the desktop version if you don't already.
We've seen a growing emphasis on AMP and speed in recognition of users seeking immediate content, and the SERPs have also evolved to display instant answers and additionally useful information amongst the paid and organic listings. These featured snippets and similar are particularly prominent on mobile devices. To benefit from these continuing enhancements, 2017 will be a year to focus on implementing structured data, to identify what users within your vertical are asking, and working on becoming a topical authority and providing answers that encompass these various long tail questions.
This also relates to the expected growth of voice search, and the importance of user intent, context, and personalized search. I don't believe voice search will revolutionize the digital landscape in 2017 per se, but it will undoubtedly advance throughout the year and become a focal factor in the coming years.
We'll certainly be focusing more on mobile in the Screaming Frog office this year, hence features being added to our SEO Spider such as JavaScript rendering with the smartphone crawler, which will prove to be enormously helpful when auditing sites in preparation for the mobile-first index.
All of this being said, however, the desktop shouldn't be neglected in 2017. Consider your business and your site users. What does the user journey look like on each device? How does their behavior differ? Do they convert differently? Do they use both devices at various stages of the sales funnel? Considering both will remain paramount in 2017, but it will be mobile that is the real driving force behind many of the changes we'll see in search this year.
For me, the top priorities are speed and mobile. These two are related since Google is making a big deal of AMP (accelerated mobile pages) which would increase speed but take away some control. I wrote about the pros and cons of AMP. This will likely change quickly.
If not AMP. Definitely, optimize your website for mobile and for speed. I had one site completely recoded for mobile responsive.
I use Web Page Test to find what is slowing it down. You can use this tool to run a competitive analysis, too. I use the "waterfall" view to show exactly which files are gumming up the load time. Since going fully responsive, this has led me to take the following actions:
Combine a series of images.
Optimize other images.
Check some scripts that might not be needed.
In 2016, I took those steps, as well as adding content to my main sales/services pages on one website (part-way through that process at this point). Here are the results:

You can see the difference when the fully responsive version of the site was released mid-year, then with page optimization and content additions later on.
My plan for 2017 is to do the same for my other websites.
One VERY important note about the graph above.  This is not the total site traffic.  It does not reflect the traffic that visits the blog, nor the traffic to the home page (which has spam spikes showing up in Google Analytics – frustrating!). This is just the data to the sales/services pages. This is the traffic that counts the most.
I have a few ways to grow the SEO of a new website, but these two are my favorite.
The first is to create link bait. This could come in the form of free tools or plugins (and including an embed or a "link to us" area), or even in the form of an infographic, which still works wonders to this day, as long as they aren't abused.
The second is content creation. Write articles about things that people are likely to search, and give them everything that they could ever ask for in a single "ultimate guide" style article. Every piece of content you aim to create should be the best you can possibly make it, because if you don't, somebody is going to out-perform you, and they won't be as likely to link to it if it's slim or not very helpful.
Mobile has really been the key the last year or two and I don't see it slowing down this year. In 2017, having a mobile optimized site is key as well as making sure you aren't going to get penalized for "intrusive" popups.
Then the same battled tested effort of building relevant backlinks to the site to help with organic rankings. Obviously, there are hundreds of things that impact rankings, but if I had to prioritize – these would be at the top of the list in 2017.
Google will continue to attempt to crack down target sites not conforming to their best practice guidelines. Most SEO's are waiting to see the effects of the mobile interstitials that Google are planning on cracking down on in January – this should probably be the first focus of SEO efforts if you have substantial adverts on your mobile site, pop-ups or similar, whilst the jury is still out about the exact extent it will affect the SERPs, if it's much like the last mobile update there won't be much change – but it's always good to be cautious.
An emerging SEO strategy that not many have started utilizing yet is SEO split-testing. Brought to the mainstream of SEO by Distilled ODN, it's something the very large scale players have been at for years.
Pinterest, Wayfair and Etsy have all document some of their tests that they have run and how much they have shown significant improvements in traffic. Creating the ability to run SEO split-testing is not easy, but achieving large-scale improvements in traffic rarely is easy in SEO so the investment is extremely worthwhile.
I've been thinking about this question a lot, as the new year has just come and gone and it is time to make some changes. In short, my answer is: content cleanup. From 2008 (and even way before that) until 2016 there was a mad dash to create as much content as possible. People were doing copious amounts of blog posts at a ridiculous rate. 90% of this content was total crap, no one would read that.
That being said, most of that content is still out there. Panda did a good job of cleaning it up but it still is floating around on a lot of corporate blogs. My recommendation is to do a full content audit, particularly on websites with 500+ posts or pages. It doesn't take lots of advanced tools, Google Analytics will do just fine.
Find the posts with the lowest engagement, visitors, etc and trash them. The ones that are OK? Optimize them, rewrite them, and republish under a better name. If you are worried about deleting content, don't be. If you see only 10 visits in the last 2 years, Google doesn't care anyway. We've done this countless times for our clients with great results. Give it a try!
Here are my two main focus points for SEO in 2017
Mobile Friendly Websites!
With 2017 starting in full swing we have to focus on the fact, that more and more people are using their Smart Phones and tablets for internet searches. The old "Adaptive style websites" are no longer applicable now to our businesses,our clients or our customers.
Having multiple URLs and separate websites for mobile and desktop are a thing of the past, and with more than 60% of online searches being performed by Mobile in 2016 we have to upgrade or fall behind. We have to move to a more user friendly platform that makes a seamless transition for our clients/customers. Responsive Web design (RWD) is now firmly established as the platform mobile visitors love, and when it comes to SEO, a responsive website can increase the chances of showing higher on Search Engine results pages (SERP's).
Google not only recommends RWD as the best way to target Mobile users, but also favors those sites when a search is made on a mobile device. RWD helps lower your bounce rate!With a more user friendly mobile platform your client/customer doesn't get a dissimilar experience than when they are on a desktop/laptop using your site.
As we all know time on site and page views/interaction is what keeps us relevant and Bounce rates are a sign that your not relevant for those search terms (which has a whole different effect on your SEM and ad prices).In SEO Terms it helps with your organic ranking in searches making you more relevant. RWD creates an enhanced experience from what our users are use to vs. what we can offer them now. User experience is a HUGE factor in ranking with google and with a seamless transition between Desktop and Mobile the users experience is flawless.
A better experience for our Customers/Clients means, a better experience for us.
Paying Attention to BING!
Bing, we all think of it as a waste of time. And many believe the "Google is king" approach to SEO and digital marketing. Well Bing isn't a sleeper anymore, from its 18% of total searches in 2014, to combining with yahoo in July of 2015 and grabbing 20% to its 33% in 2016 Bing is becoming relevant, and its doing it faster than anyone noticed.
With Bings upcoming plans ,AOL will soon be a bing powered search engine- if that happens bing will take 34% of all internet based searches. Most of this is due to agreements that have been made with Microsoft for windows 10 operating systems for both tablets and desktop/laptop( Hey Cortana), Apple (Siri) and Windows 10 phones to pre install with Bing. As digital marketers this is something we cannot ignore. A big step to help in starting your seo strength on bing is https://www.bingplaces.com/ (Bing places for business) It has a lot of similarities to Googles My Business pages.
Build your business pages on Bing and start working on building your local SEO and relevance. Bing has provided us with many tools to help us along the way. Since Bing and googles ranking algorithms are very different using the information and tools Bing provides to start are imperative. I have provided a list of 3 links below to what I believe are the most important tools and information to help you get started. Its already been asked by a few people but the question remains… "Is 2017 the Year Bing stands up and takes down the giant (Google)?"
RankBrain & User Experience
With the introduction of this AI algorithm, Google is becoming increasingly difficult to game. You are better off publishing truly remarkable content on a clean, easy-to-use website before distributing it heavily…
Research content topics thoroughly and cater for users' pain points
Apply semantic keyword strategies
Produce thought-leading content
Distribute your content heavily across all mediums
Ensure your website is a pleasure to navigate
Rapid Speed
According to studies, up to 60 percent of Google searches now come via mobile. You no longer can afford to ignore mobile users…and you had better make their online experience with you enjoyable! Deploy AMPs.
Voice Search
As voice recognition software like Siri, Cortana, Google Voice, and Amazon Echo becomes more sophisticated, more of us will begin to use voice search to find information.
That means keyword optimization will become more conversational in 2017. Optimize for long-tail, question-based queries.
Security
Still not utilizing HTTPS? You might want to change that. As of January 2017, the world's most popular web browser (Google Chrome) will begin labeling non-HTTPs sites that transmit passwords and/or ask for credit card details as "Not Secure."
The signs from Google are all there and shouldn't be ignored. Emphasis on security is becoming more significant.
Read my in-depth SEO Trends for 2017.
Try to dominate YouTube. There is still not that much competition on YT for many many keywords, and I think this is the best time to totally take that platform over. Drive all that traffic back to your website from YouTube.
For Google, I think the same stuff still works well. Just picking long tail, low comp. keywords and creating the BEST piece of article on that topic. Your article needs to be more thorough and in-depth than anything else ranking on page 1 for that keyword.
Try to create article which are, by nature, shareable and actionable and actually help people out if they read and implement the strategies in it. That way, you can leverage social media to drive traffic to the article and your site.
But overall, just continue to grow and expand your network by adding your target audience on social media and engaging with your target audience. I personally think its even better than building an email list in some ways.
For SEO success in 2017 and beyond, building your website's reputation and backlinks will likely continue to be the most effective SEO strategy. Google said it's the number one ranking factor and that's unlikely to change anytime soon.
That said, Google announced RankBrain as it's third most important ranking factor at the tail end of 2015 and with over a year's data to play with, expect Rank Brain to play an even bigger role this year.
With its use of artificial intelligence and overlooking keyword-matching, in favor of discovering the underlying keyword intent of what the user wants, expect SEOs to take a more traditional marketing mindset in deeply understanding what the user wants (and not just what products they can sell them) and providing content that genuinely satisfies that intent.
RankBrain friendly content could evolve to reward reputation to a domain in a similar way to how backlinks do, even when the content doesn't result in any backlinks being gained. That's because Google can trust a site in a new way, acting as social proof from its users and this has the potential to be massive.
Aside from the established basics like working on content, user experience, social media engagement, and everything else that was equally important the year before, there are some practices that have only been foreshadowed in 2016, or simply didn't demand our attention as urgently as they do today.
Penguin
There's no denying that 2016 has been an eventful year when it comes to web search, with the new Penguin 4.0 update perhaps being the potentially most interesting game-changer. It's new, real-time, granular character, along with the fact that it has been integrated into the main algorithm is likely to change the pace, if not the way we do SEO.
The fact that any penalization is likely to remain on page (instead on domain) level, and that you won't have to wait for months on end for your corrective measures to take effect means that people will likely be willing to experiment more with what they can get away with in terms of potentially suspicious links; but also that you will need to be even more vigilant when it comes to covering current topics and tracking page specific metrics.
Mobile
Mobile optimization has been all the rage for a while now, but there are new developments. One is the announcement of mobile-first indexing, which will drive webmasters and SEOs to focus more on the bare bones of the pages, ignoring all the glitter and embellishments. Advancements in voice search and the increase in user's reliance on it ties in with the developing mobile-centric attitude, and seems to especially be interesting to locally oriented small businesses.
Dominance of video materials is another phenomenon that can, at least partially, be attributed to the fact that people are increasingly consuming their content on mobile devices; as is the abandonment of Flash. If you want to focus even more on mobile and go beyond just having responsive design, Accelerated Mobile Pages (AMPs) and Progressive Web Apps (PWAs) are terms that you might want to get more familiar with. Basically, it's all about the UX, as it's always been.
Machine Learning / Automation
RankBrain has been a part of Hummingbird for a while now, and together, they are trying to get to know us. This means a transition to entity based search, increased importance of schema markup, and a necessity to fight fire with fire, i.e. automation with automation.
Our link prospecting tool, Dibz came as a response to this need to analyze larger portions of the relevant market, to get more results faster. The fact that search engines are basing their decisions on larger quantities of data than they used to means we'll also need more data to try and keep up with them.
Here you have my top typs to improve your SEO in 2017:
Quality content it's not enough. Write the BEST content on Earth
around your main topics.
Get in touch with influencers to amplify your content, get social
shares and high quality back links
Speed up your site, use cache plugins and/or a CDN
If your site is not responsive, you're dead.
Optimize for topics related to your business, rather than keywords.
Develop an strategy for voice searches
… and take into account that visitors to your site are your first priority, not search engines. Be useful, and become an "authority" in your niche, everything else will become later.
AMP Your Site Up
Mobile searches have overtaken desktop searches and if you don't have a mobile-friendly site as of now, you're missing out. The overall mobile-friendliness of your site will be the key factor on how Google ranks your site in their database in relation to your target SEO keywords.
The search giant's second major mobile-friendly update to their algorithm started to roll out in May of 2016 and you can only imagine what's to come. Well, here's what's to come; it's called the Accelerated Mobile Pages (AMP) Project.
AMP is the latest initiative that has been launched to make the web more mobile-friendly. AMP is basically a stripped-down version of web pages that load faster on mobile devices than non-AMP pages. While AMP is still in its infancy, major search engines such as Google and Yandex are heavily pushing this initiative so make sure to get familiar with what it is and how it can support your overall SEO strategy. Read this article to learn tips and tools to ensure that your site is mobile and AMP-friendly.
Focus your SEO efforts on mobile in 2017
Make no mistake, Google announced long time to be a mobile-first company. While some of the past Google mobile updates have been overly-hyped, such as 'Mobilegedon,' Google has been constantly evolving into a mobile-first digital environment, and so should your SEO strategies.
Google recently announced mobile first indexing, which signals that the search giant is now giving a preference to how your site looks on mobile vs desktop. The key SEO mobile strategies for 2017 include optimization of mobile usability, speed, indexibility, AMP, local, and much more.
When it comes to SEO, the number one focus should always be quality content.
Too many people put focus on SEO tactics, backlinks, tools, and "ninja tricks." The number one most important thing is make good content.
When someone does a search for a keyword on Google, Google wants to give them the most relevant piece of content for that search query. The way they figure this out is by how long someone stays on your site when they click over.
For example, if someone searches for "how to grow tomatoes" and they click your link and then click away real quick, Google assumes it's not a great piece of content for that specific search query. However, if someone clicks and stays on the site for several minutes, Google will assume it was the content they were looking for and your rankings should hold or improve.
In order to keep people on your site, create good, in-depth content that people won't want to click away from.
Saying that, if you want an extra leg up, be sure to install the WordPress SEO plugin and let it do its magic.
You can also create content that a lot of people would want to link to. A good way to do this is to create roundup posts. Pick a single question and ask 20 people that same question. Roundup the responses into a single post (like the one you're reading). The people that contributed are likely to share it on social media at the very least and, in the best case scenario, link to it from a piece of content on their own site.
Over the years, I've found that the less I focus on SEO and the more I focus on just creating quality stuff, the better my content and websites tend to rank.

I assume you want to dominate Google, right?
Duh, of course you do. Then you want to focus one thing…
QUALITY.
Put this into everything that you do.
1. Do good keywords research
And pick the keywords that you can actually get to first page of Google.
2. Create high-quality content
But high-quality content is not enough.
Whaaat?
Yeah, you read correct.
In addition to you dishing out high-quality content, you need to focus on the most important group of people…
…you readers!
You would be surprised how few people actually do this part right. And want me to tell you a secret? But you got to promise not to tell anyone else, okay?
Great.
This is actually how you can create blog posts that will go viral!
Because people will only share high-quality content that is about what THEY care about.
Who would have guessed that? 😉
3. Build good relationships with influencers
This can open opportunities that you could never have dared to dream of.
You might be thinking, "Tor, that sounds great and all that. But does that REALLY work?"
Good question.
That´s how I got 1800+ organic backlinks to my website in less than 2 years (without PBN or begging for a single link).
If you're deeply involved in SEO you might feel that things change quickly. Hardly a day that goes by without an announcement and a change from Google, but in general I believe that things are not moving as fast was we think. The timeless principles are still those that most people need to cover in order to do well and stay on top of the search results.
What are these timeless principles? You basically need to focus on your audience and you need to do everything you can to create value for them. Publish content that's better, more visual, easier to understand, more detailed than all the other content that's already there on the top of the search results.
Without great content that people love to view and share, there's not much that you can do to get or stay on the top of the search results in the year 2017.
I feel like too many people will look into trends and new shortcuts in order to speed up their SEO efforts in 2017 as they do every year.
In my experience, whenever I tried out anything that wasn't completely whitehat, it usually ended up badly. Therefore you may find my response rather boring but I would just stick to the basics and play it safe.
What exactly do the basics include though?
Well it all starts with the right Keyword research and using the right tool. I learned that investing a bit of money in the beginning can avoid a lot of headaches and speed up the process massively when using the right tools.
Once you got that sorted don't stuff your articles with the keywords hoping to rank for the first page, use it in the H1 header and sub headers. If possible sprinkle it in your text one or two more times.
Secondly, you should know that Google loves quality content. So the longer your posts are the more likely it will be seen and loved by Googles algorithms.
Use links to other pages related to your posts and don't forget to link internally as well.
There are many more basics that are incredibly easy to implement and work wonders. The more you start using these, the more you'll end up doing them without having to think about it.
Finally building links is still the number one for me. Build relationships with high authority websites and try to get as many backlinks as possible. Do these the whitehat way and your site will grow massively. Avoid caving in for fiverr gigs that offer 2,000 backlinks for $5. Most likely you will end up with a lot of spam and a few weeks later your site is in the bins of Google.
So to sum it all up:
1. Invest and use a good Keyword research tool
2. Write quality content (over 1,500 words at least per post)
3. Create backlinks the old school way (guest posts, roundups etc.)
Work smart and work hard and you'll reach your goals in no time!
I would personally focus on Technical SEO.
That is with the context of having done so many other basic things such as: publishing new content, building relevant links, and optimizing my meta data. The aspects of technical SEO I would focus on would be: site speed, AMP, Schema, and HTTPS. These things aren't rocket science.
It's simple enough, to do, really. In fact I've personally written extensive guides and how-to's on implementation and importance of each:
Ultimate Guide to Site Speed Optimization – Site speed is extremely important. Google is obsessed with it and so should you. Not just desktop site speed but mobile browsing site speed as well.
Why Schema Might be the Next BIG Ranking Factor – Schema is a huge CTR factor nowadays. If your tech team is able to implement it right, you should be getting more click-throughs even if you're not ranking 1st place.
How Accelerated Mobile Pages (AMP) Affects SEO – Why it's Important and How to Implement it – AMP is super useful to users. Even if it's still on its early stages and a lot of webmasters are iffy about it, it's the near future of mobile browsing.
How HTTPS Affects SEO (Case study – I lost 101,569 tweets) – HTTPS is a 1% independent ranking factor. That makes it a significant ranking factor if you ask me. If you haven't switched to HTTPS, you should. Now.
Artificial Intelligence is the next big thing in the search results but many still don't fully understand what that means to the future of search. In short, it's personalization to a degree that we've never seen before.
Personalized results sounds great to the user but it comes with some inherent issues. The biggest is confirmation bias. Search results will inevitably become less varied as the algorithms seek to please visitors by giving them more what they know they want. But what search engines can't give them is what the searcher doesn't yet know he or she wants.
This means exposure to the searcher before the search is ever made will be essential to showing up in the searchers set of results. Search will no longer be a way to find something completely new but to find information from within the sites one has already been exposed to or those very closely similar to it.
This means that marketing out side of search (social media, content, etc.) will become increasingly important. Businesses will need to get in front of more visitors outside of the buying cycle in order to get in front of the visitors when they are actively searching for a product or service.
Of course, all this assumes that Google won't recognize that there is value in delivering results outside of one's already established personal preferences. But until then, this is where we are headed.
Mobile and site speed.
It's no secret that users prefer to surf the net with their phones more than they do their desktops. Make sure your website is mobile friendly. The second focus would be on site-speed. So many sites load incredibly slow.
As users are searching (especially on their phones) the patience they have for a page to load becomes less and less. Decrease those page speed times.
As you can tell from my two focus areas, its really just making your site as user friendly as possible. I believe Google will reward those who have great user experiences in 2017.
Mobile
That answer is short and sweet but it's the right one. Mobile has now surpassed all other devices in all key metrics. Total visits. Searches conducted. Time spent on site. Most used for social networks.
We now live in the age of mobile. Yet, most businesses and even some brands still treat mobile as an add on. Something tacked on at the end. Responsive design may make sites 'mobile friendly' but often they are simply a pared down version of the desktop site. Responsive has been around for some time now and I first wrote about responsive web design in 2012 yet.
I wrote extensively about this in my most recent Search Engine Land column.
Ranking using decent content
For an entrepreneur that just start an online business, writing an epic piece of content could take up to 80 hours of work. The hard truth is that without promotion, networking and social media marketing… that hard worked piece of content could be "useless" if no one is going to read it.
However, even if there is a lot of written material on same topic and you can't write epic content you should at least write decent content, targeted to your niche for a couple of reasons:
– Before a visitor sees your content, there are search engines that are going to decide if your content is worth to be visible.
– Writing decent content on a given topic is easier.
– It will help you build your expertise and your visitors will see you as an authority in your niche
Decent content It won't make you hit the first page on day 1 but on the long run it will definitely help.
At the beginning, I did research and analysis before deciding to go this way. Can't share the client name but here is an example with real numbers:
Let's say we're looking for "pet food" niche and this is a highly competitive market.
I use ahrefs and semrush to check if there are some forums ranking on the first page with "pet foods" + long tail. If it's the case, then i usually begin writing all the "boring content" (if "low quality" forums or website are ranking, we have our chances):
All the information's about the subject : Quality, Internally linked, Neither epic nor long
In my case, a 10 pages of around 400~700 words (still working on it) were "enough" to "associate semantically" the website with the subject (pet food) in less than one week.
After 2 years of no target content and never appearing on search engine (except for branded searches) my client got indexed for multiple of targeted keywords. One of the ones we are aiming to went from obscurity to rank 96 on google. We got also 18 synonyms ranked in top 30 and 3 in top 5.
I don't call this "being highly visible" but it's only the beginning.
Ranking a website is a project and every entrepreneur, especially at the beginning have to carefully manage resources, time, productivity…
Writing an epic content is great and advises that all the time… but if we do it once in year or we don't have the resources to do it regularly, it would be better to at least write some "boring content" and keep a schedule for the lengthy, juicy epic content.
In conclusion, from the beginning i did this as an experiment so I monitor carefully and I'm ready to analyze, adapt, optimize… and sometimes delete and rework 🙂
Focus on becoming a true expert in your field and building your audience by creating compelling content as well as getting featured on high traffic channels where your target audience already exists, using tactics like guest blogging and syndication. These tactics have always worked through all Google updates and will continue to work in 2017.
The content
A new year, a new chapter new verse or just the same old story? Ultimately we write. The choice is ours. But I like rephrasing this Alex Moritt quotes to ultimately we optimize but Google chooses.
So much have changed regarding SEO from the rise of more complex AI to the downfall of major black hat techniques.For SEO the main thing is focusing on factors that are still relevant and the ones that aren't. Factors that we should be focusing on.
Local SEO
As we all know search result varies for different geographical location, leveraging local SEO is crucial for business. It tends to give your business an edge over local competitors. You can leverage local SEO by using the Google address program.
User intent keyword
Keyword alone is just a part of Google ranking factor and it's not relevant now that it is before.
If your content doesn't reflect the user intent behind your keyword, you are not going to rank for that keyword. That's why sometimes we have to rephrase our search term to find what we are looking for.
This article on user intent keyword research is well emphasized in this post by Neil Patel.
Visual content
A picture speaks a thousand word, this sums up almost everything about the importance of visual content in SEO. YouTube is the second largest search engine that shows you the significance of visual content in SEO.
It's vital to integrate pictures, Infographics, and videos as part of our SEO. This article by Brian Dean point out some crucial factors about YouTube SEO.
Site security (https), voice search and content repurposing in different forms are also factors we should leverage in 2017.

I'd suggest that – unless you've previously been focussing on blackhat/spammy stuff – you should continue doing everything you did in 2016.
Just because the year has ticked over to 2017, it doesn't necessarily mean things are any different from an SEO perspective. Everything that worked last year will still work this year.
But, if you're still in the dark about what you should focus on, here's my two-step process:
Create great content (here's a good resource on doing this)
Promote your content
It's as simple as that!
I'd advise using the 80/20 rule here, so put 20% of your efforts into creating content and 80% into promotion.
Remember, great content is all well and good, but if nobody ever sees it, it's 100% pointless.
More promotion means more eyeballs on your content. It can also lead to some great backlinks.
Links are still super-important when it comes to ranking, so your ultimate goal when promoting your content should be to get links. I recently put together a list of 180+ link building strategies (here); this should give you everything you need to build epic links in 2017!
So, to reiterate, focus on creating and promoting amazing content and you won't go far wrong in 2017!
SEO in 2017 is about user experience and mobile optimization. There's a growing focus on local SEO, and this is a result of the massive increases in on-the-go mobile searches.
In 2017, you should focus on two major things: optimizing for local results, and creating "dense content."
When optimizing for local results, the first steps should be creating a Google My Business page and completely filling it out with information and pictures. Next, you should utilize Schema.org markup to get your name, address, and phone number on every page of your site.
As you create local-optimized content, focus on making it "dense." Long form content is no longer valuable when people want their answers fast and quick. No one is going to read a 2,000-word post on their phone when they need a quick answer.
Instead, stop worrying about word count, and focus on value. How quickly can you answer that question thoroughly? Ultimately, that will contribute to your UX more than anything else.
SEO, in my opinion, changes as always to make sure that relevant websites rank well, but too many people are under the impression that the goalposts are moved year on year which isn't the case. SEO is a fairly simple process and requires some hard work, time and effort to be put in for this to work well for any website owner.
I'll go through a few things that I feel are most important, I see many bloggers and so-called SEO specialists talking about things that I would day are worthless and they claim are the best thing for SEO, there is so much information out there that no-one knows what is right and what is wrong.
So below are a couple of things that I feel are vital to SEO in 2017.
Content
You see many people say content is king, Google loves brand new content, that doesn't mean you go and copy and paste what someone else said and post it on your blog. That is not content that's plagiarism and will result in your page failing to get indexed by Google and in turn is a complete waste of time.
Unique content that is relevant and helpful to the readers is what you want, but the unique part is of major importance.
Research Your Keywords
Making sure you research your keywords prior to writing content is vital, there is no point in writing content that doesn't really bring in any traffic, for you to get any benefit from the content people need to read the article and for that to happen you have to research keywords so that you are targeting the keywords properly.
There are many tools out there that allow you to research keywords and even keywords that your competition rank well for, SemRush is one that I use for keyword research and competitor analysis.
Relevant Link Building
Content is king, followed by good quality relevant link building, even in 2017 people are still submitting to useless directory's, forums and any other easy place to get a link. The lack of understanding on this side is alarming and many SEO's and web owners are often asking SEO people for help and assistance and in most cases it comes down to lack of link building.
Links are always key, they come under many different guises, guest blog posts, image links, contextual links, people will hijack links on other sites and many other ways all with a view to getting a link on a relevant website that has some good domain metrics.
The key part here is links are important no matter what anyone claims they are doing, whether is content marketing, outreach or the many other names that people call it, its still a link and its still a requirement.
Again tools can show you what the competition are doing from a link building side Ahrefs is my personal choice but I do use a number of tools that will help me see what link opportunities are out there.
Other Factors
There are many other small factors such as click-through rate, social signals, bounce rate and many other little minor factors that people claim are important to SEO and will help drive traffic to a site regardless and help build a websites domain metrics. It is important that you try and do things properly, keep on top of the game, read genuine SEO bloggers who post useful tips and advice rather than site doing SEO techniques that worked 6 years ago.
There are many bloggers out there posting useful tips and advice when it comes to SEO so keep up to date with the latest trends in SEO too so that you can see what is working well for people out there and you can try and test these things within your own strategy.
So testing is also vital, continue to test even if you fail, test again and keep persevering and it will work out well for you eventually.
The key factor that influences your rankings is backlinks. That is why you should focus on earning natural backlinks from relevant sites. Don't resort to gray or black hat SEO stuff like building spam links, buying links or PBNs. Using this type of links will get your site penalized by the search engines.
To get other sites to link to your blog, you need to build relationships with other bloggers. Start by commenting on other blogs from your niche (even links from comments are good), follow the writers on social media, then reach out to them and pitch for a guest post. Through guest posting, you will increase your traffic, attract a new audience and get a backlink. Be sure that site has a good domain authority and more traffic than you have and your effort will pay off.
Another way of getting backlinks is to participate in expert roundups, interviews, and podcasts. I frequently create and contribute to roundups. This strategy has helped me increase my DA consistently. Every month my DA increase between 1 up to 4 points.
In my opinion, in 2017 we should focus more on the content quality and networking.
Have outstanding content
Once you have great content on your website, you already passed 50% of the success journey. Having 2000+ words content with a lot of value will help you move and promote what you have with confidence.
You should provide insightful content with perfect sense, and to stay away from keyword stuffing. Instead, use LSI keywords. Forgetting about the keyword density already proved great results. To check the on-page SEO of your content, I strongly recommend Moz on-page grader.
Network, network, and network!
Networking with bloggers and influencers who share you the same interests, will help you and save you a lot of time and efforts. Blogging communities on Facebook are great for that purpose, once you go there, you will build great relationships, share your content when it is possible, and spread the word out. Benefits there are endless!
It is not only about promoting your content on social media platforms, but tons of opportunities are also there: getting comments, social shares, improving the author rank, outreaching opportunities and much more.
Personally, tried them, and they worked for me like a charm!
Search Ranking in 2017 will be ruled by three factors. This has been confirmed by Google themselves. Content, Links, and Rankbrain.
Content that is optimized for the keyword, answers the reader's question and is the one-stop solution for the readers' query is important. Relevant links from topically related sites is another important factor.
Rank Brain is a new AI machine language system that Google is using to get solutions for long tail keywords. It links the question the reader asks Google right to your question even if it is not in the keywords as long as the answer is correct. This is huge in terms of getting thousands and thousands of visits from long tail keywords.
In short – It would be smart content and mobile friendliness.
As with the bombardment of too many blogs, the attention span of the user is decreasing day by day. Gone are the days, when we used to read the full article and grab the information from the single article (as there were a handful of blogs giving the right information).
But today we see experts in almost all industries who are competing with each other to write better stuff than the competitors, to writer better case studies, make better infographics and ultimately add better value in their articles.
So writing long articles would be a game changer in 2017.
The more time user spends on your site (in actual they read bullet-points only), the more trust you are going to earn from Google. So presenting the content is a smart way would be another game changer. Embedding PPTs in the post, videos, graphics etc. would inspire users to spend more time.
Further, the mobile industry is exploding. We have nearly 4 billion mobile users in the world and this number is growing at an exponential rate every single year.
So responsive websites (mobile-friendly websites) would be a big win. Google itself is encouraging mobile sites by launching new AMP update.
Red Hot 2017 SEO Strategies?
May I coin a new term?
That being non-SEO. No SEO is not dead as some have suggested. It just isn't the traditional keyword stuffing, meta tag pushing, mass backlink place it once was.
That would be the non-SEO part of the equation.
However, if your set to play your cards right, SEO is still very much alive. The new approach does define the reason that I am ceasing my work with client's projects in favor of a single mission with a single target designed to achieve a single goal.
Today's search engines what real. Face it, their business is to provide high-quality search results. If they don't, they will quickly go the way of properties like AOL, MySpace and a host of other business names that are no longer in the limelight.
So, what does really look like?
1. High-quality internal content that your niche loves.
2. Superpowered guest blogging outreaches with high impact bio's (This is huge).
3. Meme's, Infographics, Video's, Live Streaming.
4. Social media, social bookmarking, Free ad sites.
These ideas play into the equation of what makes SEO move today. Just remember to provide high quality over mass quantity and you will be good. Of the above 4 options I really love the power of guest blogging.
Provide the above quality content and they will work with you for a long time to come. For even more places to offer free guest blogs Google:
[Your Niche] + Free Guest Blog
Or something equivalent.
Google algorithm is always changing and will keep evolving in the future.
I think it's all about providing the best experience for the user, in order to stay safe and not worrying too much of search engines updates. Factors like page loading time, privacy/security or mobile optimization will be more important than ever in 2017 (of course, backlinks are still on top of Google's ranking signals).
In a few words, focus on creating valuable content with real added value for your visitors and you will be always rewarded.
Last year we saw lots of changes in SEO community as well as the birth of AMP (Accelerated Mobile Pages). SEO is a fast-changing industry, you need to keep an eye on how search engines are changing, and tailor your SEO strategy and content to dominate your competitors.
Here are the SEO trends, I expect are going to rule in 2017.
Accelerated Mobile Pages (AMPs)
Google knows speed matters most while people are browsing on the mobile. That's why it launches AMPs and anticipate a massive switch away from mobile browsing to other apps. The core idea of Google behind AMP is to deliver the user experience of desktop browsing on mobile web browsing without affecting speed.
And, I guess Google will keep focusing on it in 2017, also. If your site is not using AMPs, you are going to leave a lot of money on the table.
Because users convert on smartphone 64% more compared to the average desktop. Google have started favoured sites which are using AMPs and highlighting its advantages to its users.
Focused content
Last year we saw the power of long-form content that contains an average of 1500+ words. That types of content not only get shared and generate leads but also, ranked well in the search results. But now people are getting bored of reading the same content over and over again in different formats.
In 2017, we need to focus on content that provides value and appeal to the readers even if it is less than 1500+ words. Focus on topics rather than keywords.
Whatever content we create should fulfil its motive without misguiding the readers.
Voice Search
Last year in May, Google stated that 20% of percent of mobile queries are voice searches. In 2016, it was doing warm up, but this year it's going to show its real power.
Voice search will affect the keyword optimization, because people speak differently than they write.
For example: When they write in Google's search box they write almost in the same keyword format we know "best automobile shop near me" while speaking they say something like this "which is the best automobile shop near me?"
Voice search will change our keyword strategy from local to more personalized.
Improve user data / User experience
Various studies have shown that user engagement data – such as search result page click-through-rate (SERP CTR), bounce rate, site loading time, and mobile friendliness – affect your site rankings. I believe this "trend" is here to stay. Search engines, Google in particular, will depend even more on user engagement data to rank a website in 2017 and so on.
We actually experienced this first hand just recently at WebHostingSecretRevealed.net (WHSR). We see 50% surge in organic traffic (according to SEM Rush) right after a total site revamp.
Creative Link Building
Thousands of SEOs rely on user-generated content sites, such as Huffington Post, Business.com, Life Hacker, Search Engine Journal, etc, to build links. Based on my observation, this tactic is likely to die off slowly in the next few years (or less). SEOs who depend on solely in this tactic are going to have very hard time in future.
Here's why:
More large sites are putting less and less stock in users-generated content – Business.com has removed many author accounts in mid-2016; all new submissions to Huffington Post are initially set as "nofollow, noindex" now.
The rise of Artificial Intelligence (FYI, Washington Post has been using A.I. journalists to write stories about Rio Olympics and to cover over 500 race in United States Election) eliminates the needs of mediocre users-generated content.
Relationship building via outreach
Too many people do outreach in a lazy way: they email the target site/person and just ask for a link immediately. There is no emphasis on building a relationship or helping the person you reach out to.
Change this and focus on building a relationship first: social mentions and backlinks will then occur naturally.
SEO is getting more and more complex year after year. In 2017, SEO's are mandated to adapt a wide range of web marketing and should evolve into a t-shaped marketer than be a one-sided specialist.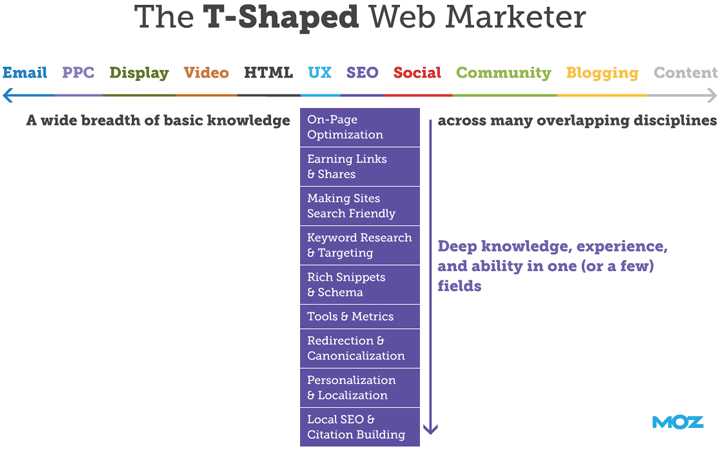 However, if I were to choose where I should focus my SEO efforts, it will be nailed down on these 4 things:
Pagespeed
Mobile responsiveness
Keyword-led article content
Authoritative and relevant backlinks
Why? Google is becoming clear on its objective on what kind of site they want to put on top of search results. In fact, they have already told us that getting high rankings in Google trims down to three things which are links, content and the RankBrain.
So ideally, if you want to get some success in the web, you should align your SEO campaign to these 3 major ranking factors.
If your perception about SEO is still limited to rankings, traffic and links only, you probably are going to struggle in 2017 as I believe SEO is much more than that. Don't get me wrong rankings, targeted traffic and quality links are still important, but if they don't bring conversions, they just doesn't count.
In 2017, the line between SEO and Inbound Marketing is getting blur, and today, SEO needs to look into SEO factors, i.e., content, links, traffic and ranking but they also should be able to play well with other traffic generation channels, i.e., Email Marketing, Display advertising, PPC and more.
I think as An SEO your focus in 2017 should be on following areas:
Quality over Quantity
This is nothing new but its still important. You just shouldn't build a link because it's a link, but you should know what are you trying to achieve from each link that points back to your website. The long story short, you should move from Link Building to Conversion Centric Link Building.
Nurturing the Leads
There is no point of a lead if they are not qualified which means you should be focusing on creating content for your audience that not only encourage them to convert but actually educate them about why they are taking certain actions. Take marketing automation SaaS company as an example here. You should not convert because it's the future, but you should educate your prospect how exactly this tool is going to help your business grow.
There are many other things but these two important things are critical, and one should focus on these for the rest of 2017 and beyond. I think SEO is constantly going to change so as professionals, people should invest time going into conferences, reading books and bookmark websites like growthhacker.org and Inbound.org for all latest developments within the industry.
Syndicate your best content
To build a foolproof SEO strategy for 2017, you will want to invest in both content production and promotion. However, you must also accept the reality that audiences might not always want to consume your articles, blog posts and whitepapers on your website.
Instead, they may be more receptive to reading your thought leadership pieces on publications they are already familiar with and frequent. In due time though, they will certainly become loyal fans of your business and regular readers of your branded content.
In today's digital age, there is an ever-increasing need for quality stories among all the world's most influential publishers, which has led to brands partnering with media for syndication opportunities. When Delish, a food and recipe site decided to work with Insider, a lifestyle publication, select articles from Delish were promoted on Insider.
And in one syndication example, a post republished from the Delish site to Insider received inbound links and over 23,500 pageviews. With the right syndication partnerships, you build brand awareness, drive referral traffic and earn organic links.
For brands to strategically improve their SEO in 2017, active campaigns to secure syndication partnerships with top-tier media sites are crucial.
I've been seeing PBNs and link building becoming less effective, mostly because people aren't doing it the right way. I don't believe link building tactics should be the focus in 2017, I believe your focus should be with on page optimization and overall relevance building.
Believe it or not, link building isn't the only way to show relevance. Google is sophisticated enough now to be able to identify associations between a business name, location, industry, business owner, and other details. Co-occurrence and co-citations in my opinion are the future of SEO, and are already given additional weight in the algorithm.
I think we're about to see what SEO is like, when link building is no longer a requirement for a successful campaign. Sounds crazy, but everything I've been testing shows that we're moving in that direction pretty quickly!
In 2017, if you are executing SEO for a local business or just SEO in general, mobile optimization is super important this year! Google is launching its Mobile Index and if you have the development capacity great, if you don't, make room for it in your marketing budget.
Accelerated Mobile Pages (AMP) is a mobile version of your website that is built for speed and is right inline with Google's Mobile Index. Also, the fact that mobile searches have surpassed desktop, hence the focus on mobile optimization by Google, should tell you that mobile should be a top priority for your business.
If you don't like to build quality backlinks because it is time consuming, then your missing out. Backlinks will continue to be the backbone of your search rankings in 2017. From a local standpoint, citations and niche directories are still very important. From a general standpoint, guest post links are some of the best backlinks to pursue. Spend time building those relationships. Webmasters love free content!
Lastly, creating content that really resolves problems and leveraging that content via social media to connect your audience, is a vital step in improved rankings and more sales for your business.
When you ask what to focus our search engine optimization efforts on in 2017 the answer can't be as straightforward as expected. There is no simple answer. There is also not one single focus we can decide to spend our efforts on. We have to bundle lots of things into one larger focus.
We of course have to cover the obvious things like mobile and voice search that are the new normal. You would be surprised how difficult it can be to search for a personal name or business name that is not a well known brand just using your voice.
Then we have to face the fact that with almost no organic reach left on both Google and Facebook we have to look for new search engines beyond the usual definition. I don't mean Bing, DuckDuckGo or Yandex. I refer to searches performed elsewhere – on so called social media sites for example. People search Pinterest and Twitter all the time.
Last but not least we have to acknowledge the new reality of AI-powered assistants that in most cases won't even show a website when they are used for the search. The assistant simply responds by giving the best advice it can find online without really crediting the source.
The only answer to all of these focuses is holistic popularization.
That's optimization beyond the outdated definition of search or engines. People search for things on WordPress sites, using apps that scan their surroundings or navigating Google Maps while on the go.
All these people expect to find what's relevant, en vogue, intriguing or simply offering the most useful insights. We have to attempt to popularize our businesses, products or services in such ways that people discover us using all these tools but also ask them for us using terms we have popularized.
Why Focus on Video Content?
Video content is becoming more and more popular, and I expect this tendency to continue in 2017 as well. Very few people are creating high quality and useful videos, but I foresee that will change in the very near future, with more production of quality video content.
You should focus on video content because:
YouTube is the second most popular search engine in the world.
Indications are people prefer to watch a video instead of reading an article.
YouTube gets over 30 million visitors per day.
10,113 YouTube videos generated over 1 billion views.
Almost 5 billion videos are watched on YouTube every single day.
300 hours of video are uploaded to YouTube every minute! (Which means you must produce valuable and high-quality videos to beat the competition.)
There are certain types of niches that video content dominates, e.g. Tutorials
I believe that not using video content in 2017 means you are already behind your competition.
Topical relevance and quality content marketing are the biggest SEO trends in 2017 and beyond. If you want to build a successful SEO strategy you need to focus on 2 main tactics:
1. Create long from pages and blog posts on your website
You should focus on trending topics in your industry and write in-depth content that brings value, include actionable tips and help people to solve their problems. That type of content will always get the most social shares, comments and usually rank on the first page of Google.
To find trending keywords check Google trends or Google Keyword Planner Tool (if you have active AdWords account) and look for keywords that have more than 50 monthly searches. To get ideas for writing check first page of Google for those keywords to find what kind of pages are ranking and create a better one.
Month after month, post after post, your ranking and organic traffic will gradually increase and will help your website withstand any future Google algorithm updates.
2. Guest Blogging in the right way
Forget about publishing on public article directories, cheap backlinks and 5$ blog posts. Write an awesome content that real people will read and find useful. Outreach to bloggers in your niche and ask if they would post it on their website.
Check SEO metrics of the blog on semrush.com for organic rankings and traffic to make sure your post will be indexed, ranked and bring referral traffic back to your site. Don't chase the quantity, and build links slowly overtime.
Have you ran a technical audit of your website?
Before anything else, I would take a technical audit and a backlinks audit of the website to make sure everything works well and comply with Google Webmaster guidelines. You should check and fix if necessary: responsive design, website speed, the SSL certificate, rich snippets, and SCHEMA, check and fix broken links or inexistent pages and also check the messages in Google Search Console. Check this article for a checklist of 35 on page seo tips to follow. You will be surprised to see that there still may be things needed to fix, even if you checked it in the past.
Have you ran a content audit?
Secondly I'd do a content audit and check the keywords you are targeting and which content underperforms. Rewrite that content by adding valuable information. Also pay attention to titles and meta description. CTR is a very important ranking factor so make sure you write engaging titles and descriptions that will make users choose your site from other search results.
Your content is earning backlinks?
Backlinks are still a very important ranking factor so I would focus on creating content that will make others link to it. This content can be complete guides, infographics, tutorials, tools (especially if you are into a crowded niche where your competitors create more and better content than you can do), expert roundups etc. For more link building tools to use, read this article.
Also if you create a great article make sure you leverage  it and transform it in other medias like : presentations, pdfs, video tutorials, podcasts or even ebooks and distribute them on different channels.
In a nutshell, in 2017 I would focus on having a great website, technically speaking, create engaging content and promote it to my audience.
In 2017, and the year to follow, we have been aggressively creating content that's aimed at better than the competition while also planning advanced marketing of such content in the process. After all, what good is amazing content if you aren't going to effectively promote it?
Such methods include an assortment of the following.
Expert Roundups
Expert roundups are still one of the best ways to not only create content for your blog or website, but to also associate with some of the top names in the industry as well.
This roundup post is a perfect example of how to create an expert roundup and get lots of big media experts and marketers sharing your content in the process. At the same time, it's also providing a ton of value to the audience looking for SEO tips.
Infographics
Infographics are one of my favorite ways to turn existing blog content into shareable visuals that perform excellently on social media. To start implementing this into your own site, simply find the best content you've created so far and then pass it along to a designer to create an original infographic.
You can also use free online software like canva.com to create one of your own. Once this is done be sure to post the infographic to your site with an embed form (for other sites to copy and post) and also easy social sharing buttons.
Podcasting
Everyone is talking about blogging and content creation, but there is currently way too much text information and content on the internet today as it is. A much better way to connect with your audience while also creating amazing content in the process is to go live with your own podcast.
This is something I did over a year ago and I've been able to not only interview a wide range of experts within the industry, it's also allowed me to communicate with my audience in a way that my blog and written text content never could.
Resource Guides
The majority of websites and blogs on the internet are creating content in the form of resource guides. These guides work extremely well but again there is content overload and there is a very small chance you will be able to rank above the competition, especially in Google.
If you are going to focus on creating a resource guide, make sure it's the best one out there. By this I mean not only in value but also longer in content, better visuals, and also video or original content whenever possible.
Be sure to implement one, any, or all of these content creation and marketing methods to get the most out of your website or blog in 2017 and the years to come.
[tweet_box design="box_12_at" url="https://monetize.info/50-seo-experts-roundup-where-should-we-focus-our-seo-efforts-in-2017/#zac-johnson" float="none" author="@zacjohnson" pic_url="https://monetize.info/wp-content/uploads/2017/06/zac_johnson-150×150.png"]"After all, what good is amazing content if you aren't going to effectively promote it?" via @monetizeinfo[/tweet_box]
Content has been, is and will be (for at least the nearest future) the center figure of SEO affairs. So, I think focusing your SEO efforts on producing high-quality content will have impressive results, both short term and long term. However, you should take into consideration that your content has to be built around the best keywords for your business. This will result in a higher CTR which in turn will lead to better rankings.
Link building is another aspect you should put your best efforts in. The more backlinks you get (from diverse and authoritative domains, of course), the higher your link authority and ranking will be. Needless to say that backlinks from spammy or irrelevant sources, with poorly optimized anchor texts, won't bring you the desired results. Just the opposite, they may hurt your rankings.
[tweet_box design="box_12_at" url="https://monetize.info/50-seo-experts-roundup-where-should-we-focus-our-seo-efforts-in-2017/#marcus-svensson" float="none" author="@AlbacrossNordic" pic_url="https://monetize.info/wp-content/uploads/2018/10/marcus_svensson-e1540990645397.jpg"]"Backlinks from spammy or irrelevant sources, with poorly optimized anchor texts, won't bring you the desired results. Just the opposite" via @monetizeinfo[/tweet_box]
The promotion of your content is something that starts prior to the creation of it. When outlining your content, it's important to have a promotion strategy in mind prior to building it out. Some things that you want to consider are:
Who is the target audience?

How is this audience searching for this topic?

What are they looking to learn about this topic and how can I make it unique compared to information that's already out there.
Identifying the target audience can help you fine-tune your reader persona to make sure you make the content as engaging as possible and increase the likelihood that it will be shared across multiple channels amongst like-minded people. This will help get the right eyes on your content.
Knowing how your customers refer to this topic, as well as how and where they search for it will increase the chances that you will get continuous traffic to your content through search engines and social media channels.
One of the best ways to promote your content is making sure your content is optimized for search engines, which begins with keyword research to make sure that your content is targeting the right search queries. When done right, this can provide an ongoing audience without ongoing promotion.
Lastly, when crafting your content, you want to be aware of what's already created by others in regards to the topic. Getting visits to your article is only one aspect, the more important aspect is engagement. The way to create engaging content is to create a piece of content that is 100% original and tackles the topic in a different way than it has been by other content creators. You have to make sure it addresses questions and concerns that other content in the same space fails to do so. Driving value for your visitors will help drive your visitors to draw more eyes to your content.
When done cohesively, all these things will work in unison to help promote your content to the right audience.
[tweet_box design="box_12_at" url="https://monetize.info/50-seo-experts-roundup-where-should-we-focus-our-seo-efforts-in-2017/#jimmy-rodriguez" float="none" author="@jimmy3dcart" pic_url="https://monetize.info/wp-content/uploads/2017/02/jimmy_rodriguez.jpeg"]"When outlining your content, it's important to have a promotion strategy in mind prior to building it out." via @monetizeinfo[/tweet_box]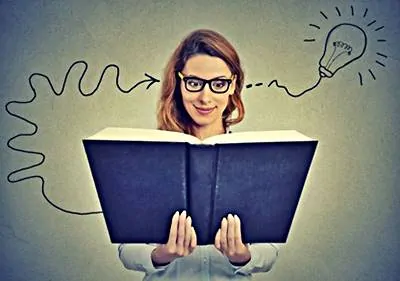 So you read all the contributions. Perfect! I told you it will worth it. So what's next ?!
1. I'd like to hear your thoughts on these trends. You may also tell us your SEO predictions for 2017 and beyond. Please cast your answer in the comments form below.
2. Enter your name and email address in the form bellow to receive a PDF version with the conclusions of this roundup. It it's a 3 pages checklist booklet that you can have in hand and check your SEO websites.
[ulplocker id="cTk3GUPd6rA9XlpL"]
[/ulplocker]
3. Share this article with your friends or co-workers using the social media buttons bellow.
4. There are many more great round-ups and tutorials coming. Let's keep in touch: Follow us on Twitter, Add us on Linkedin or like our Facebook page.
5. Do you want to create an expert roundup in your niche ? Follow our step by step expert roundup creation guide.