In the following 100+ websites and blog income reports roundup, I analyze how bloggers and website owners make money with their websites. I grouped these 100+ blogs in 10 niches, and for each blog, you can see the yearly income, estimated traffic, main topics, and monetization methods.
I recommend you check this list and read in detail the income reports, as they are full of more information on what works and what doesn't for these bloggers. You will be able to find out how much money bloggers make, what monetization methods they should use, what topics you should focus on, etc.
It took me around 20 hours of researching, analyzing, and over 24 hours to write and format the content so you can easily browse the income reports list and learn how bloggers make money.
This has resulted in a fantastic collection of inspiration for aspiring bloggers and niche website owners.
Blog Income Reports Overview
Below you'll find the list of all income reports I found.
For each blog and niche website, I've listed the topics that bloggers focus on writing and what the website made according to the last public income report. Each public income report was linked so you can go through it and see precisely the figures the bloggers share. For some, I've estimated how much the website will make in 2022, considering the traffic and the monetization methods. Also, I've added the estimated monthly traffic according to Semrush and the main monetization methods the bloggers are using.
I dug deep to find these because some bloggers only write reports every couple of months or even once a year. Nowadays, most bloggers and niche site owners do not share public reports. They are reluctant to share income figures because they are afraid of their niche insides being stolen by competitors. So besides public reports, I've scouted marketplaces for websites that have been sold and shared their income last year.
These reports are in random order, even though the high earners might be on top. Some reports date back a few years, but all sites on this list are actively maintained.
So without further ado, I'm thrilled with the result I can present to you.
Let's take a closer look. 🙂
| Niche | Earnings (Mo. avg) | Traffic (Mo. avg) | RPM | Monetization |
| --- | --- | --- | --- | --- |
| 1. High Earning Blogs | $94,000 | 619,000 | $182 | Courses & Digital Products, Aff. Marketing |
| 2. Entrepreneurship Blogs | $19,000 | 153,000 | $124 | Aff. Marketing, Courses, Advertising |
| 3. Finance Blogs | $16,093 | 208,750 | $77 | Aff. Marketing, Advertising, Sponsorships |
| 4. Food Blogs | $16,575 | 655,181 | $25 | Advertising, Affiliate Marketing |
| 5. DIY Blogs | $20,395 | 216,875 | $94 | Affiliate Marketing, Product sales |
| 6. Parenting Blogs | $9,195 | 244,090 | $34 | Advertising, Aff. Marketing, Sponsorships |
| 7. Fashion & Beauty Blogs | $6,000 | 51,200 | $117 | Sponsorships, Advertising, Aff. Marketing |
| 8. Health & Fitness Blogs | $2,516 | 132,000 | *$19 | Advertising, Aff. Marketing |
| 9. Travel Blogs | $17,833 | 115,000 | $155 | Sponsorships, Advertising, Aff. Marketing |
| 10.Lifestyle Blogs | $3,329 | 68,700 | $48 | Advertising, Services, Aff. Marketing |
| 11. Misc. Blogs | not aplicable | not aplicable | not aplicable | Advertising, Aff. Marketing, Sponsorships |
So on average, each blog makes, per month, $18,884 and receives 246,370 visits making an average  RPM of $77.

High Earning Blogs ($1M/Y) Income Reports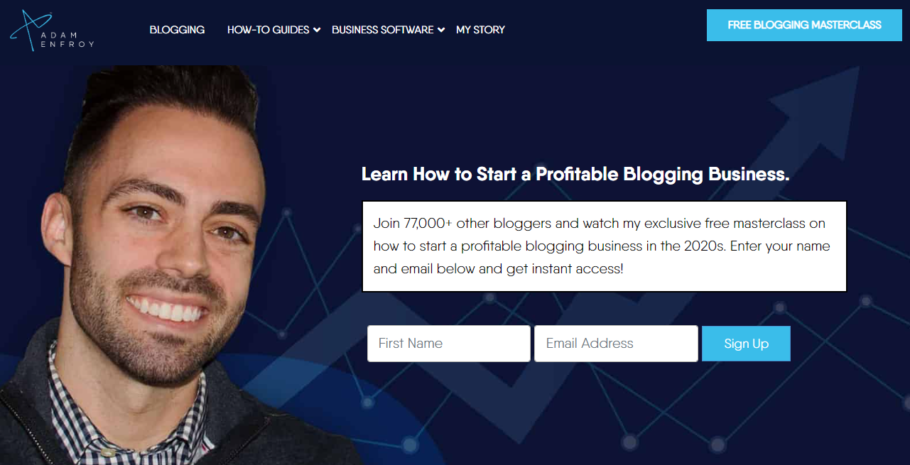 Adam Enfroy is one of the most successful bloggers who generate millions from his blog. He started his blog AdamEnfroy.com as a side project in 2019. On his blog, he regularly talks about how to grow a massively profitable blog in months. Adam Enfroy generates over $1.5 million yearly from his blog. He published his last income report in June 2021, where he made $281,776 monthly.
PinchOfYum (Kylie Lato) – $1,800,000/year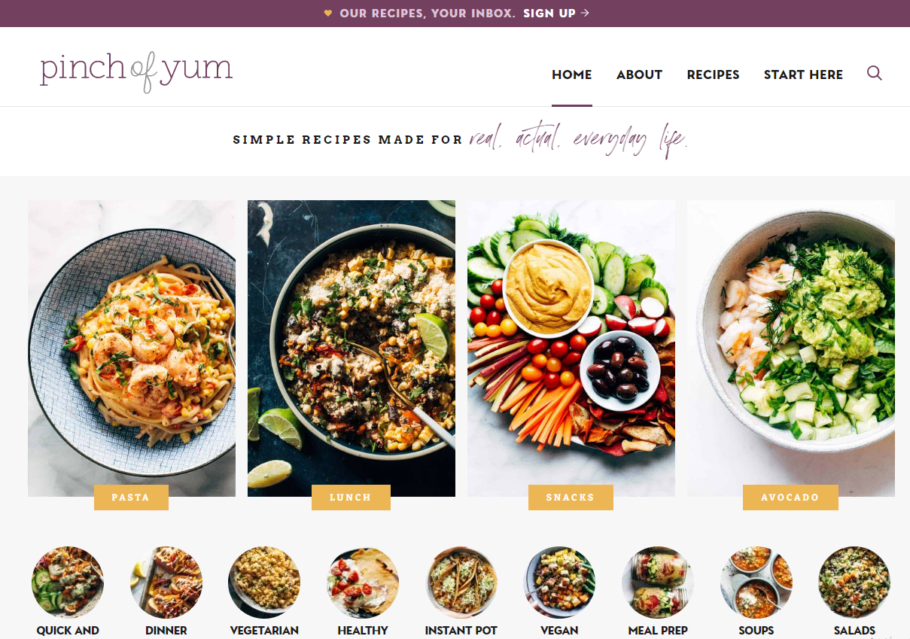 Lindsay and Bjork have taken their food blog to the next level over the last few years. Even though Lindsay is a former fourth-grade teacher, they now blog full-time as a couple since 2014. They also lived In the Philippines for a year, teaching in an orphanage, which is fantastic.
Create And Go (Alex & Lauren) – $972,000/year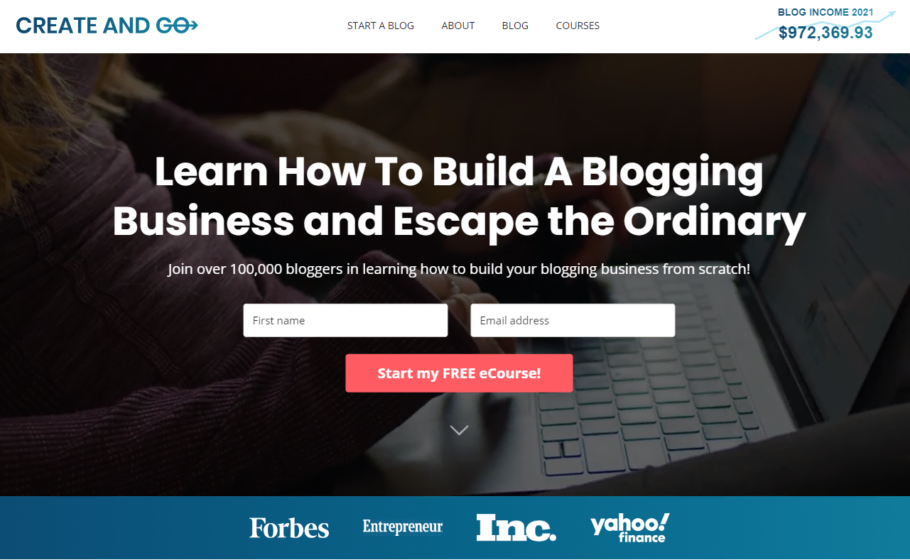 Alex and Lauren are co-founders of the Create And Go blog, where they help people make a full-time income online. They currently have over 100,000 followers and subscribers who're learning to build a profitable blogging business from scratch.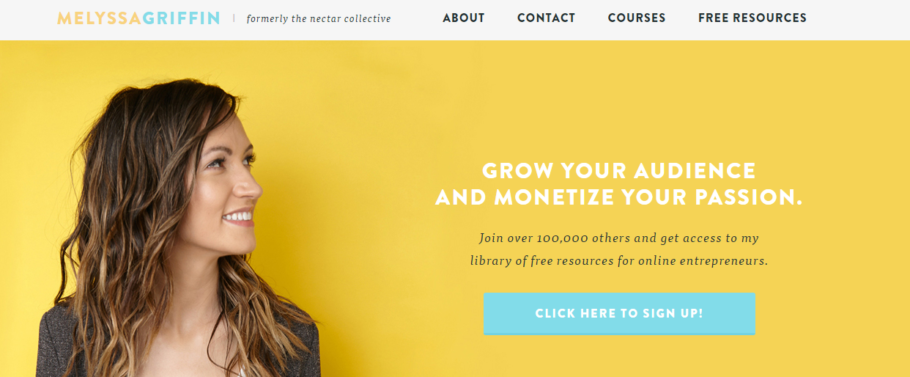 Melyssa Griffin passionately helps bloggers and online businesses grow their audience on her "The Nectar Collective" website. She loves helping people out, and by doing so, she has created a very successful online business herself.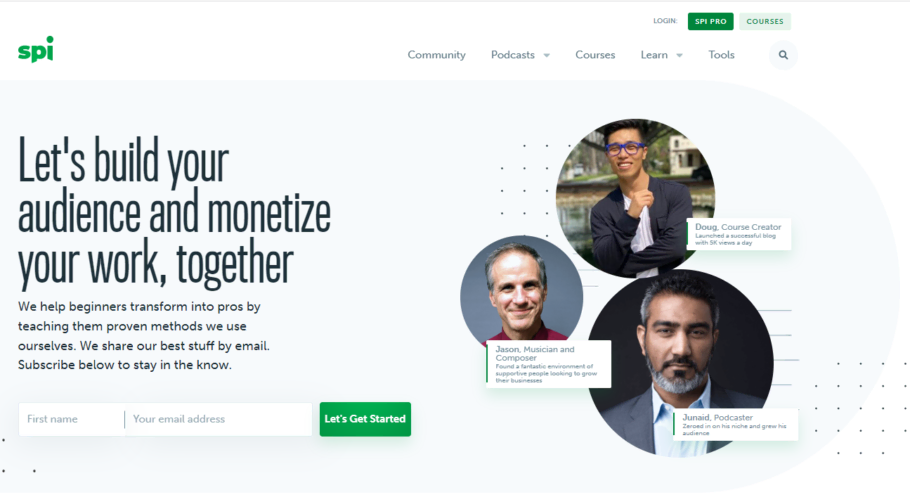 Pat Flynn is one of the most successful bloggers ever and has built a loyal following over the years; and has a fantastic weekly podcast. He's one of the first bloggers that openly started sharing his success with affiliate marketing and blogging, a true pioneer in the passive income blogging space.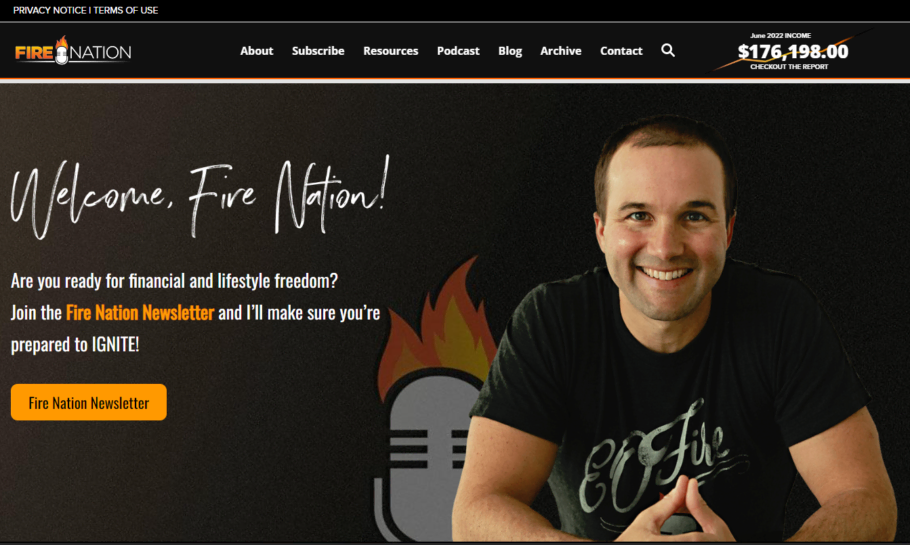 John Lee Dumas is the host of Entrepreneur On Fire, a podcast in which he interviews new entrepreneurs. The podcast has been awarded "Best Of Itunes" and is so popular because it tries to serve and help new entrepreneurs, which is very exciting! With over 1500 podcasts, it's fair to say John has a fantastic value-adding business here.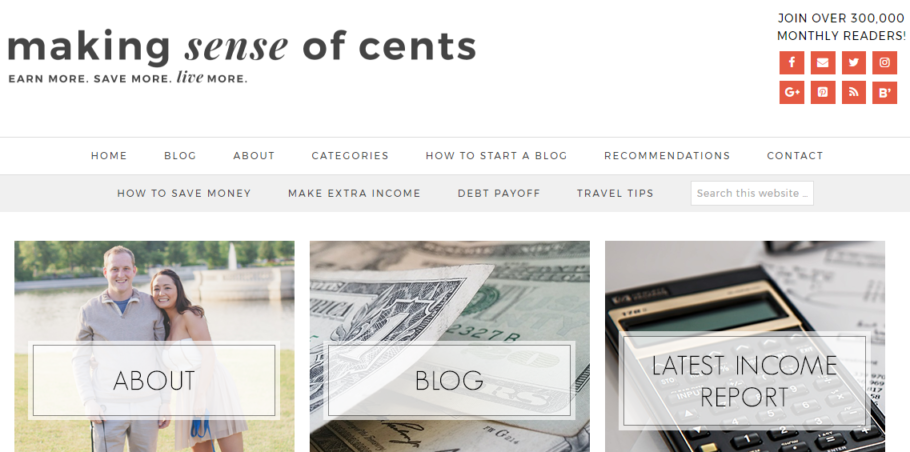 Michelle has been blogging on Making Sense of Cents since 2011 and is living proof that perseverance and hard work can make you successful. She has been able to pay off a $40,000 student loan from her blog's income and has built a very successful online business in the following years. It allows her to live life to the fullest by traveling North America and living a free and adventurous lifestyle.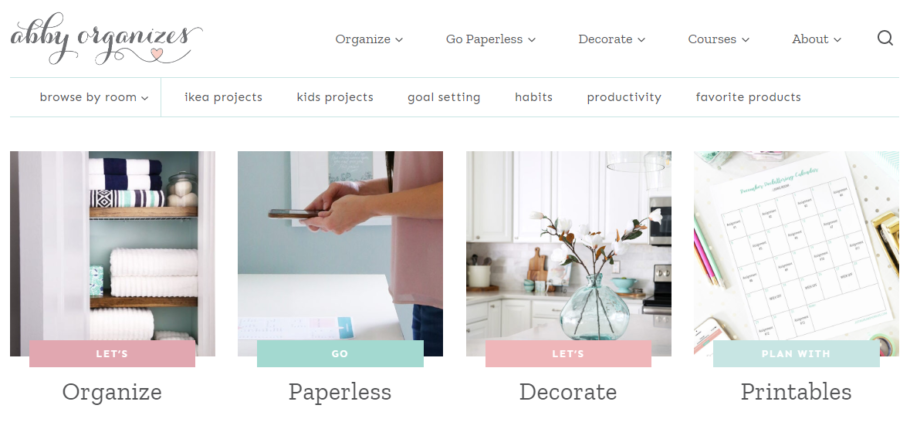 Starting in January 2013, a complete newbie in the blogging space at that time, Abby has been able to turn her passion into a family business together with her husband, Donnie. She loves to write about increasing Productivity, Organizational skills, Decoration, and Tips for other bloggers, and as her income totals show, things are going well.
It's a Lovely Life blog about family vacations and life created by the Reese Family. They share their experiences with the world and have a solid audience of almost 300K FB fans, 314K email subscribers, and 135K Instagram followers. Besides that blog, they also started a course business teaching various topics connected to the blog, making them around 50% of the income now. In our income roundup analysis, we've subtracted the amount generated by their courses business.
Greg and Holly Johnson are the founders of Club Thrifty. Since getting out of debt, they've traveled the world, worked for themselves, and built a life they love. We want to help their readers do the same!
Entrepreneurship Blogs Income Reports
Believe in a Budget (Kristin Larsen) – $700,000/year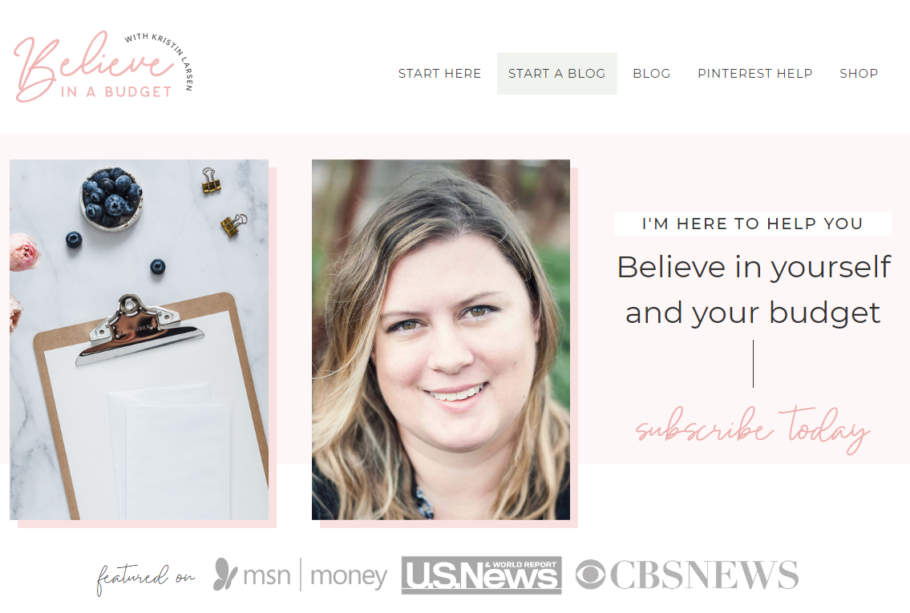 Kristin has been working on her blog, BelieveInABudget.com,  since early 2015 and has built a big community of loyal followers on her blog and Pinterest. She is passionate about helping people save money and grow their income and is building an outstanding online business. She has so far launched several e-courses and loves to help new entrepreneurs to reach their goals.
Shout me loud (Harsh Agrawal) – $700,000/year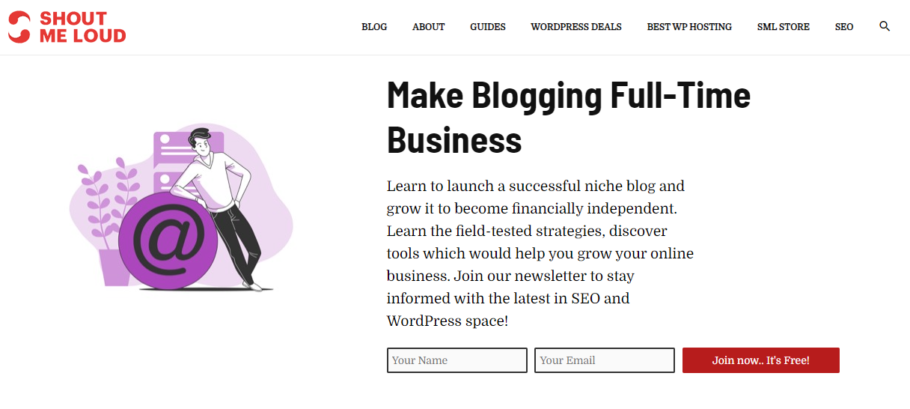 Harsh Agrawal was a complete newbie when he started blogging in 2008, clueless about the fact that you can make money online. Till 2017, he built a massive following on ShoutMeLoud.com of over 800K people interested in what he published, mostly tips about the internet marketing industry. He's living proof that blogging consistency pays off.
RyRob – $700,000/year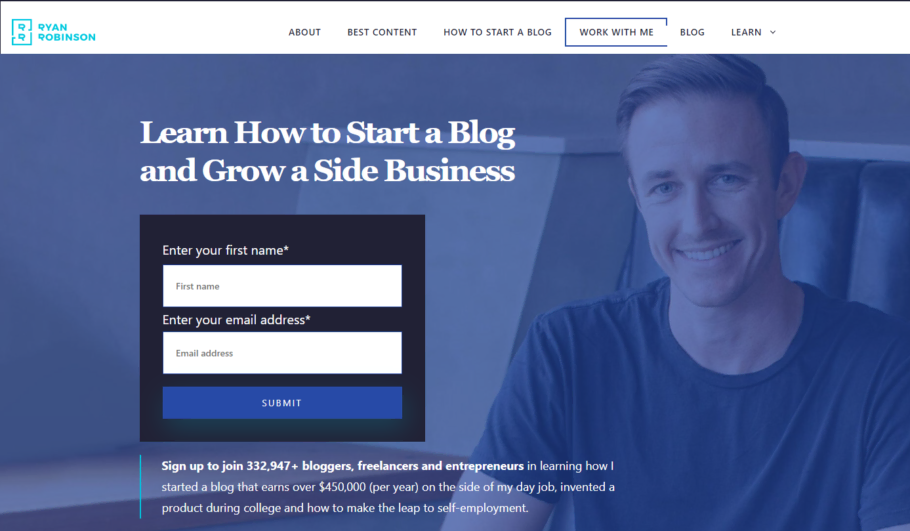 Ryan Robinson is a famous blogger, podcaster, and expert on setting up profitable side projects. He has over 400,000 monthly visitors on his blog ryrob.com where he writes about his two passions; blogging and generating side hustles that pay well! You can find out more about Ryan by reading this interview.
Matthew Woodward – $700,000/year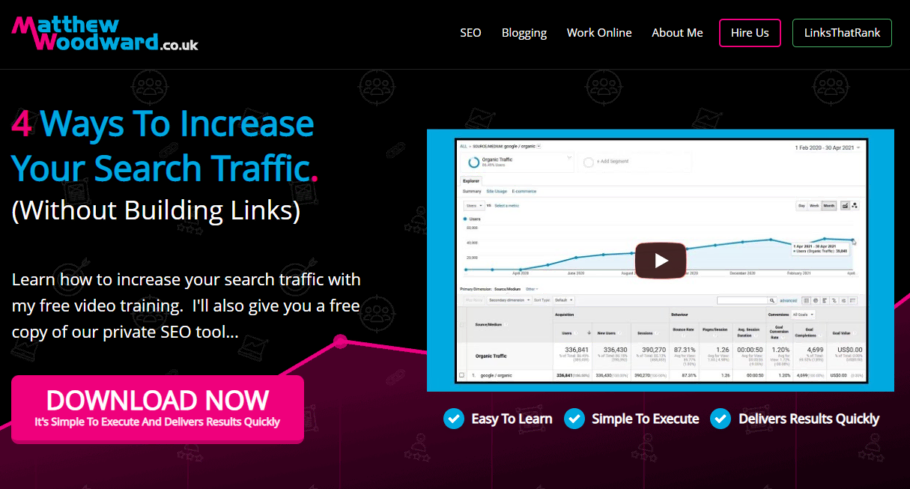 A blog started as an experiment and became an award-winning blog for Matthew Woodward. And in all honesty, it fully deserved. Matthew explains internet marketing stuff easily to people in blog posts and videos. I've followed his blog for years and still learn new things from it. That alone should give you an idea about the quality of his tutorials.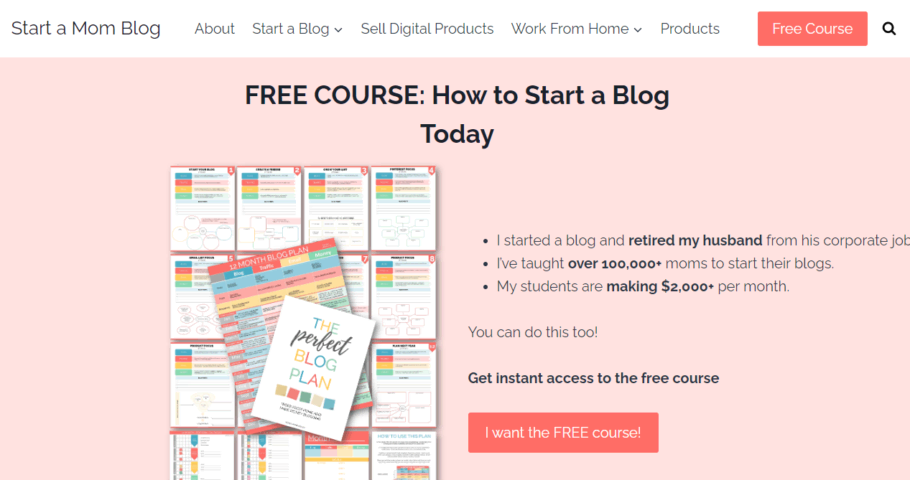 Suzi Whitford is an industrial engineer, and when her first daughter was born decided to become a stay-at-home mom. To fill the gaps between naps, she decided she needed a creative outlet to turn her creative energy into something productive. That's how she started her blog, startamomblog.com, and because of her energy, she has been able to turn it into a full-time online business.
Sadie Smiley – $220,000/year
Sadie Smiley is a six-figure blogger who teaches other women how to build their businesses well!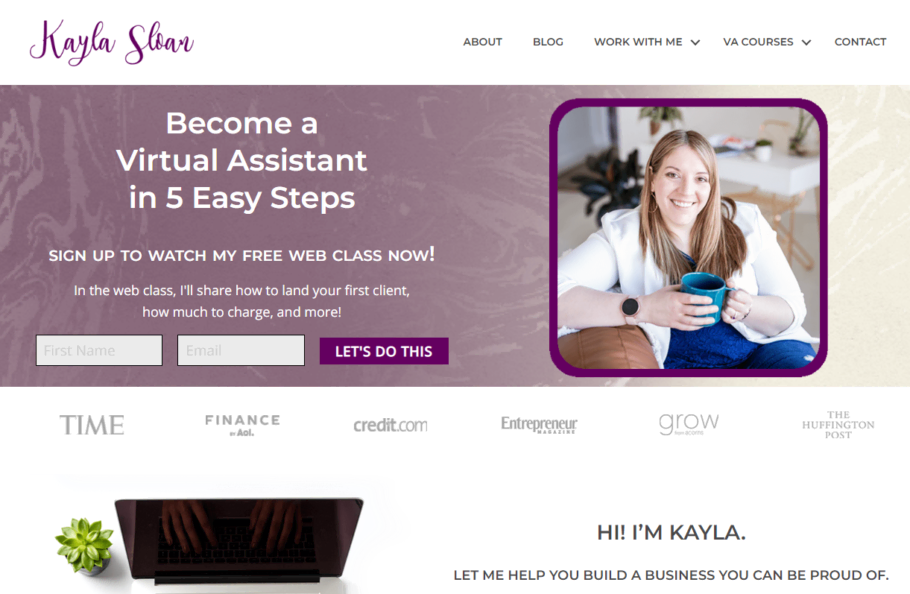 Kayla started writing on her blog to document a bad period in her life and motivate herself to turn things around. She found a lot of inspiration from blogs from other personal finance writers and is living proof that you can change your life for the better if you learn how to budget and manage your finances, allowing you to live a more intentional life.
BloggersPassion (Anil Agarwal) – $160,000/year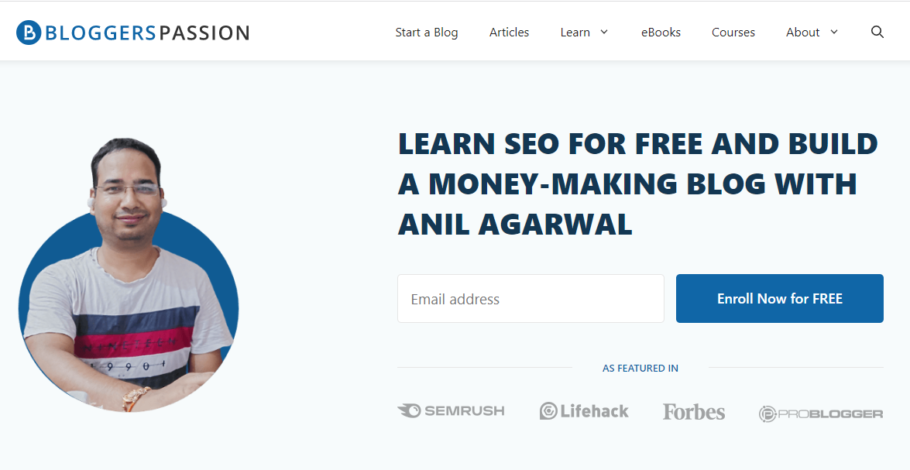 Anil Agarwal is the founder of BloggersPassion, one of India's top blogs. Anil is a full-time blogger, affiliate marketer, and SEO expert. You can learn how to make a full-time income from blogging on his blog. He often publishes in-depth articles and case studies around SEO and affiliate marketing to help people generate more traffic and sales.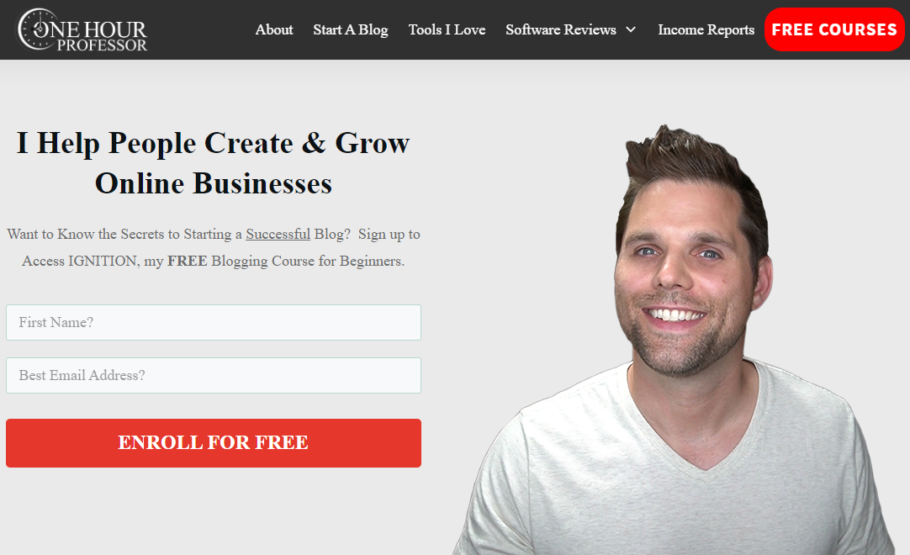 Ron Stefanski started his blog, One Hour Professor, in 2014 and, since then, has been helping people create & grow online businesses. He made over $1 Million in profit from his own business and worked in the trenches daily. He is very transparent with his income reports, which helps many people monetize their websites better. For the 2021 report, we deducted a website sale for $277,000 as this was a one-time sale.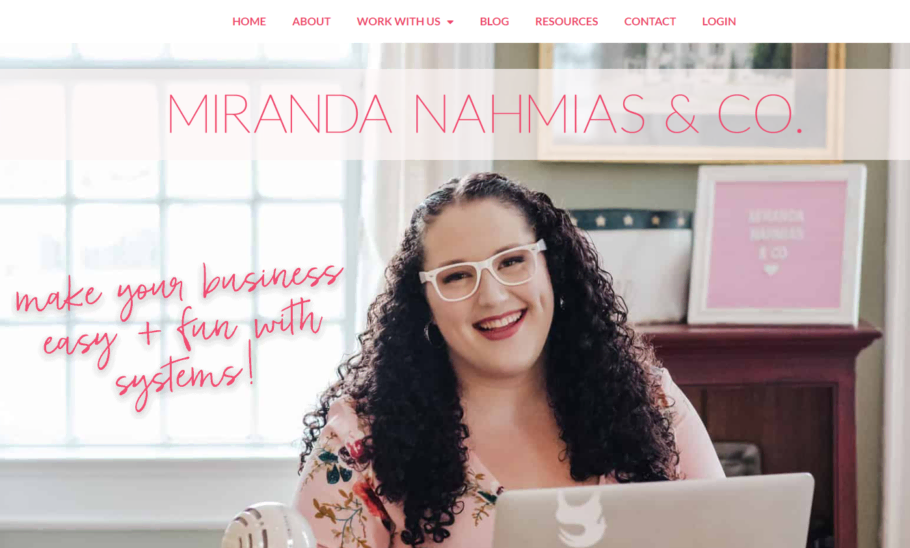 Miranda is a clients' acquisition and systems specialist and uses her blog to teach people how to get more leads for their businesses. She also actively helps clients to get more customers. She loves to connect with other online entrepreneurs and collaborate with people to make more money together, and as you can see, this is going well for her and her partners.
99Signals.com –
$120,000/year
Sandeep Mallya is an entrepreneur and digital marketing consultant. He launched 99signals in 2016 as a side project to document all the strategies, tools, and tactics he used to grow his small agency. The goal was simple: to arm other entrepreneurs and bloggers with all the correct information and tools they needed to launch a successful online business.
Boss Girl Bloggers is an online community for women chasing their entrepreneurial dreams! The community has grown to over 33,000 members! Besides the blog, Ell, the owner, runs a podcast and a shop for the community. In 2020, she reached her goal of $100,000 income from her blog.
WPLift – $50,000/year
WPLift is a digital magazine that focuses entirely on the WordPress ecosystem. You can read news, tutorials, and blog posts, browse their WP themes and plugin reviews, or check their deals section to save money on purchases. Daniel Taan recently sold WPLift on Flippa for $160,000 after purchasing it in 2016 for $200,000.
Whitehat Blogging – $25,000/year
Whitehat Blogging is a blog that teaches people that want to start, grow and monetize niche websites. The author is running a couple of blogs, and he updates the income and progress every month.
Financial Blogs Income Reports
Greg and Holly Johnson are the founders of Club Thrifty. Since getting out of debt, they've traveled the world, worked for themselves, and built a life they love. We want to help their readers do the same!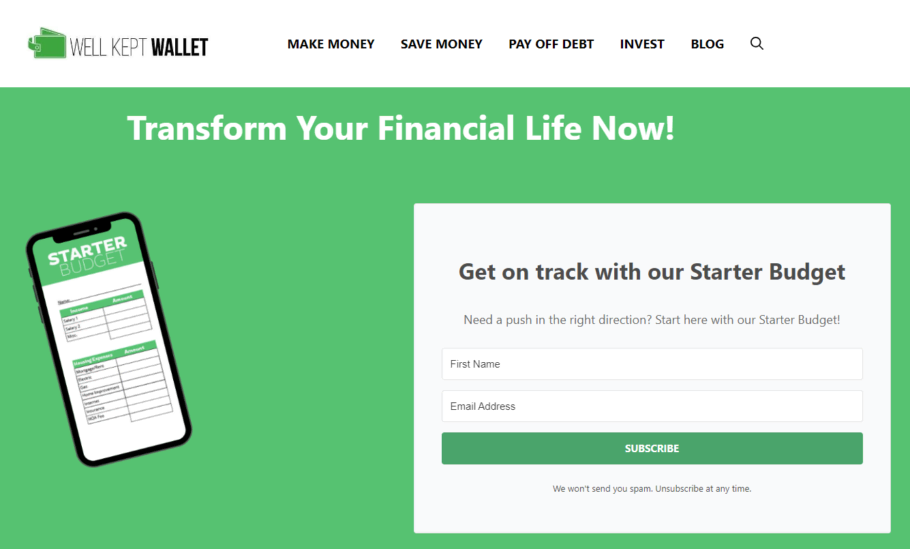 Deacon Hayes is a financial expert, speaker, and podcaster. As a former Financial Planner, he helped many high-net-worth individuals create a plan with their money. Ten years ago, Deacon created Well Kept Wallet as a resource that can transform the average person's financial life.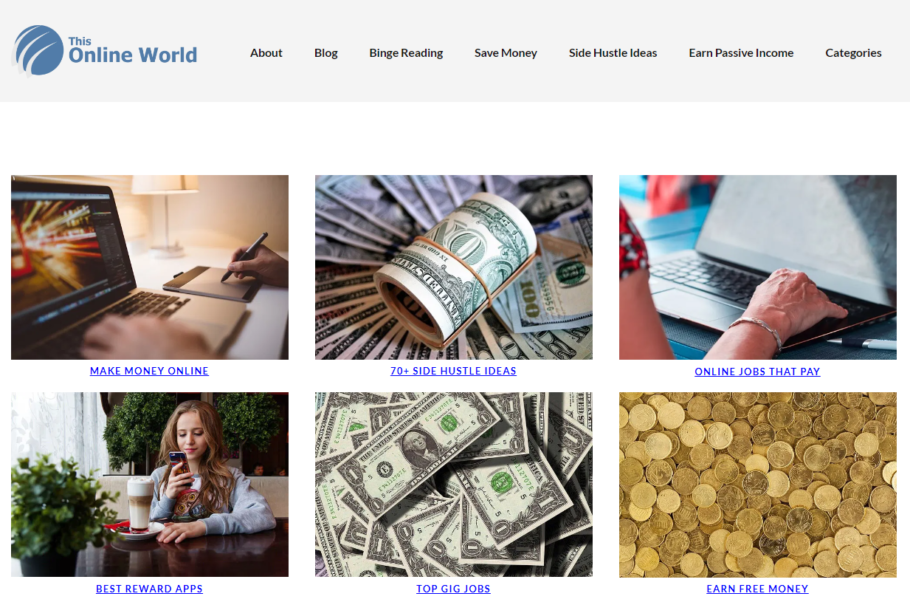 Tom Blake is the founder of "This Online World," mainly about saving money and making money online. Tom is a full-time freelance writer who launched this blog as a side hustle, now generating a full-time income.
Whether you want to make money online or find ways to improve your finances, "This Online World" blog is just for you.
Maleah created unconventional Prosperity to promote the idea that there IS a different way to live life than the conventional 9-5 job that barely makes ends meet (J. O. B. = Just Over Broke).
The Savvy Couple is a family finance blog that makes personal finance approachable, fun, and easy to understand. Our team of experts breaks down personal finance into clear and practical advice anyone can follow to improve their finances, increase their income, and create a life of freedom!
The Money Ninja is the modern voice regarding everything dealing with personal finance. The blogger behind the website provides you with the ninja knowledge needed to make more money, save it better, and spend it wisely.

FinMasters is your one-stop shop for all (almost) your educational needs on personal finance. They offer expert-driven advice and resources to help you earn, save and grow your money. Here is our review of FinMasters.
Ionut, the project's owner, shared an income report with us after two years of starting the project. He outlines all the important steps, including advertising experiments, acquisitions, budgeting, etc.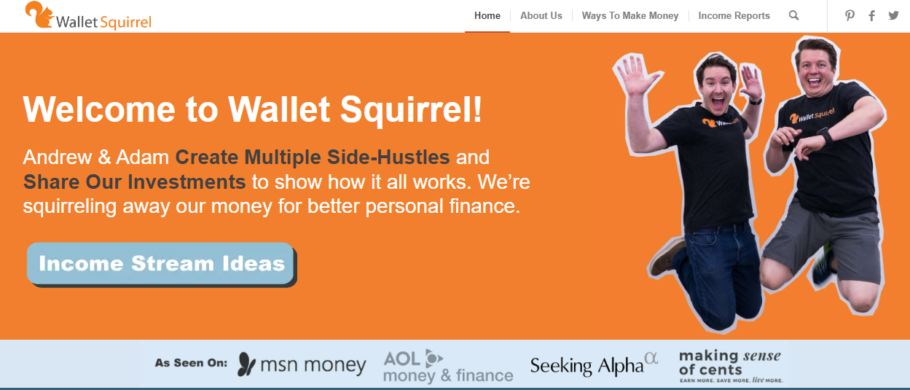 Andrew and Adam are entrepreneurs who like to invest the money they make and have created the Wallet Squirrel blog to keep track of all their investments. They produce monthly income reports to keep themselves motivated and on the way to making more money. Also, they hope they can help others make wise investment decisions.
Monetize.info – $65,000/year
Monetize.info is an award-winning blog that helps creators (bloggers, influencers, affiliate marketers, and entrepreneurs) better monetize their work or digital assets. With almost 200K readers every year, it is one of the most popular monetization publications focusing on the new creator economy. It doesn't matter if you are 10🧒 or 100👵 you can learn something too!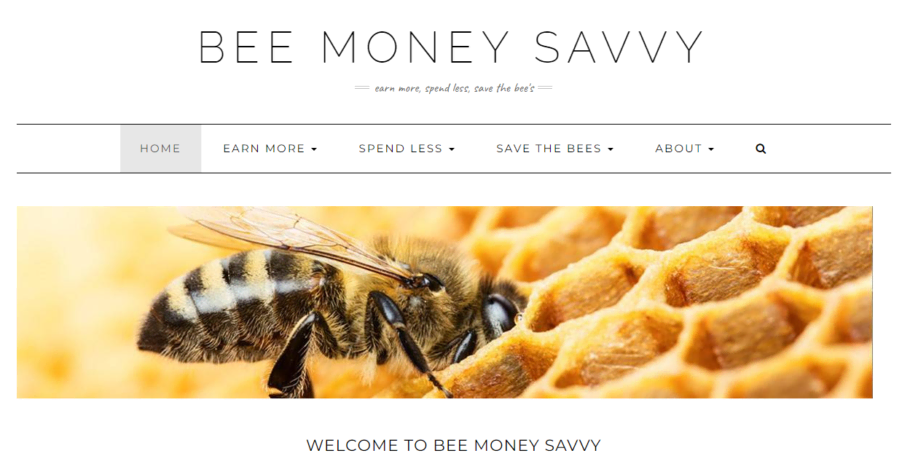 Emma is the one-woman team behind Bee Money Savvy! She created beemoneysavvy.com in 2017 to pass on her financial wisdom to those seeking financial freedom. Her blog is now her business, and she earns a five-figure side income from blogging.
Dylan started SwiftSalary to help people create financial freedom to live on their terms. The main categories of the blog are making money and managing money. One thing that sets SwiftSalary apart is that Dylan writes extensive income reports and shares with his readers exactly what he is doing and what works and doesn't.
Daniella blogs on iLikeToDabble.com most about the side hustle business and how to get out of debt. Besides that, she offers many financial tips for the LGBTQ+ community. In 2019, her blog made close to $30K in total revenue, which is excellent.
Jon started Project Financially Free to help educate himself on personal finance and self-development. To track his progress and share his ups and downs on his journey from being in debt to growing his net worth and eventually being entirely financially free.
Sumeet Kumar started his website, MoneyFromSideHustle, in 2019 to help other people make money with side hustlers. Though he has a Ph.D. in human genetics, he always had an entrepreneur mindset, which enabled him to bank $43,000 in 2021 from his blog.
If you are ready to stop living paycheck to paycheck and take control of your finances, then the Wealthy Nickel blog is for you. The mission of the author is to help you fight back against debt and consumerism and guide you on the path to financial freedom
Making a Millennial Millionaire – $6,000/year
Making a Millenial Millionaire is a one-year-old personal finance blog that helps people achieve financial freedom. The total income from the blog was $455 last month from ads and affiliate marketing. This shows that you can earn money even if you are a new blogger.
Food Blogs Income Reports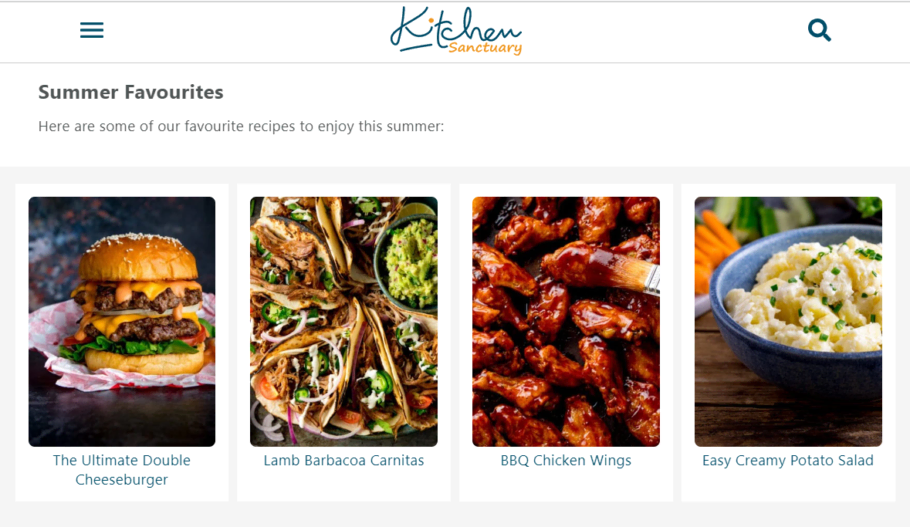 Nicky runs Kitchen Sanctuary with her husband, Chris. She started the website in 2014 after spending 14 years in the corporate world, and I managed to get Chris to join her full-time on the blog in 2017. They also run a cooking show on YouTube to show you how to make the recipes.
JessicaGavin.com – $250,000/year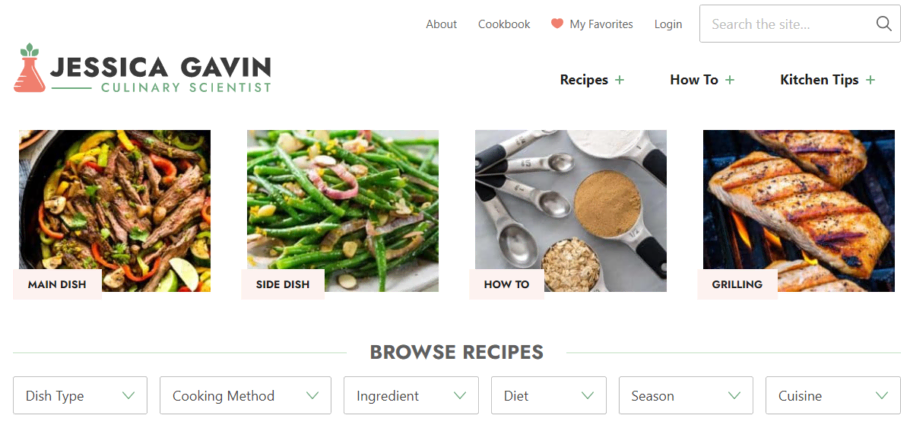 Jessica is a certified culinary scientist and loves to share food recipes and food science tips with her audience. Together with her husband Jason, she started an experiment in 2014 to share the income and expenses of her blog. Her persistence in delivering high-quality content has certainly paid off as the blog's revenue grows monthly.
Midwest Foodie Blog – $250,000/year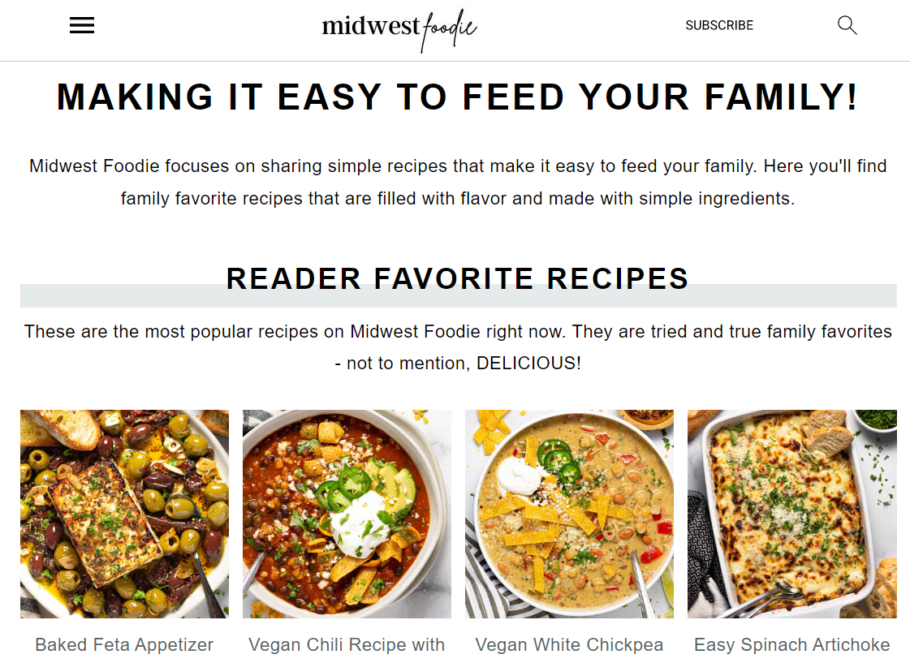 Kylie Lato is the founder of Midwest Foodie, a food blog focusing on sharing simple recipes. Kylie is a food blogger, photographer, and recipe developer who strives to provide food recipes that are extremely easy to make. She started the blog "Midwest Foodie" in 2017, where she often shares step-by-step instructions and recipes that you can use to feed your family.
Show me the Yummy – $250,000/year

Jennifer and Trevor run their blog about food and recipes together. While Jennifer loves to try new things and photographs her creations (even though her husband was a professional photographer for ten years), Trevor runs a membership site called the Blog Village. Together they have turned their blog into a very successful, fast-growing online business. It's fair to say that 2016 has been a fantastic journey for this couple.
Thyme and Joy – $110,000/year
Valerie Skinner is a certified healing foods chef trained at the Natural Gourmet Institute in NYC. She started Thyme and Joy to help you get healthy and TASTY meals on the table FAST.
Hangry Woman – $103,000/year
Mila is a millennial that likes to share on HangryWoman recipes and tips for people with diabetes. She is creating simple, blood-sugar-friendly, delicious meals. Besides that, she is very friendly and open in her income reports offering many tips for food bloggers to succeed.
Stephanies Sweets – $100,000/year
Stephanie is the founder, recipe developer, and food photographer for Stephanie's Sweet Treats. You will find all the decadent dessert recipes on her blog! She started the blog in 2021 and is posting quarterly income reports highlighting how she's making money: display advertising through Mediavine, affiliate marketing, and coaching.
GetOnMyPlate food blog is run by Casey, your go-to girl for simple but delicious and flavorful recipe ideas. She recently started to publish income reports where she gives details about her income and the evolution of traffic.
Casey created this blog in January 2021 to help people with her knowledge and experience. She says SEO helped her gain 90,672 page views in December 2021. This is inspiring because she made good money in the blog's first year.
Fork In The Road – $37,592/year
Fork In The Road is a green living blog by dietitian Kristina Todini. She shares healthy recipes, green eating guides, and income reports of her blogs' success. Her income reports are well documented, sharing the income from the previous 12 months. Kristina also shares why she publishes income reports, her monthly traffic, and her email list growth.
The Fiery Vegetarian is a vegan and vegetarian recipe with a kick, founded in 2018, which continues to thrive. The blog has a page dedicated to income reports, so you can see how the blog performs over time.
Chelsea is the author, recipe developer, and photographer behind Chelsea Joy Eats. She made it her mission to bring recipes and lifestyle advice.
DIY Blogs Income Reports
Just a Girl and her Blog – $1,200,000/year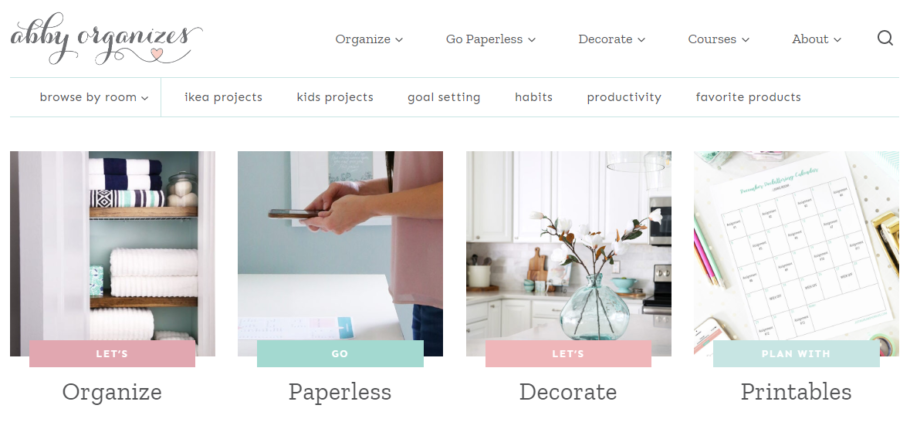 Starting in January 2013, a complete newbie in the blogging space at that time, Abby has been able to turn her passion into a family business together with her husband, Donnie. She loves to write about increasing Productivity, Organizational skills, Decoration, and Tips for other bloggers, and as her income totals show, things are going well.
The Flooring Girl – $200,000/year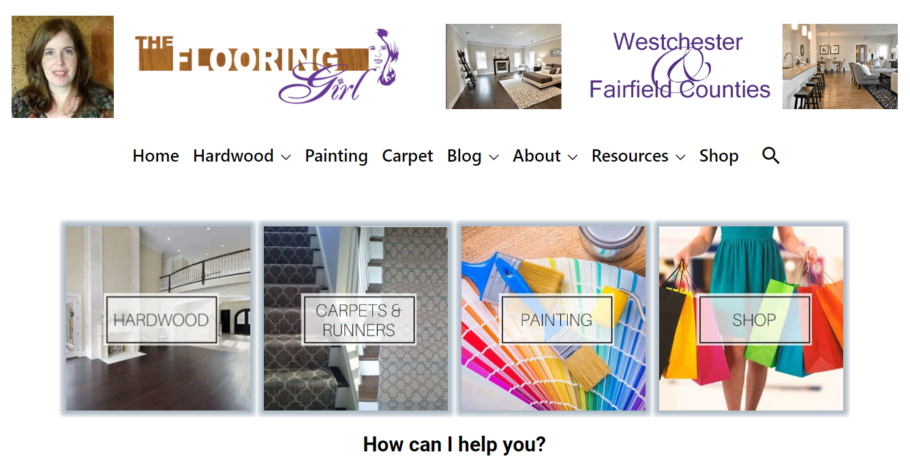 Debbie Gartner is the flooring girl, and she loves flooring. She has been in the flooring business for over 12 years and helps customers in Westchester County, NY, and lower Fairfield County, CT.
Crochet365Knittoo – $350,000 / year
Cheryl is running Crochet365Knittoo as she likes to share crochet patterns, tutorials, and other bits of crochet goodness to delight creative souls! She left her full-time job to take care of the blog because traffic and demand exploded during the pandemic.
CutNMakeCrafts.com –  $82,000/year
Jav is an SVG design and business coach, blogger, and podcaster. On her blog, CutNMakeCrafts, she teaches people to create a profitable 6-figure SVG business.
Stephanie is a thirty-something sewing/craft blogger who loves making stuff. According to her blog description, Crafting keeps her sane while she works at home/homeschool her two young kids. Her favorite is embroidery, hand sewing, refashioning, handmade softies, and upcycled crafts!
Pamela Grice is the owner of Crochetpreneurand she is helping people start their crochet business. Besides the blog, she hosts a podcast dedicated to crochets, and she sells courses.
SunriseValleyFarmco.com – $17,000/year
Ana loves all things farm life & DIY. Her home decorating journey began when she and her husband purchased their first home in 2017. On SunriseValleyFarmCo, she blogs about home decoring, home building, and DIY & renovation.
Thrifty Diy Diva – $7,000/year
Thrifty DIY Diva quickly became a destination for busy DIYers and foodies worldwide. The Thrifty DIY Diva Team creates new and fun recipes and shares frugal living tips to help make others' lives easier. It gets over 30k monthly pageviews and has 85K social media followers. The website was recently sold on Flippa for $20,000 in the summer of 2022.
Parenting Blogs Income Reports
Parenting blogs (mom blogs) are especially popular with new moms or stay-at-home moms. They provide a way to contribute financially to the family and enable stay-at-home parents to be present during this critical period of their children's lives.
What Mommy Does – $250,000/year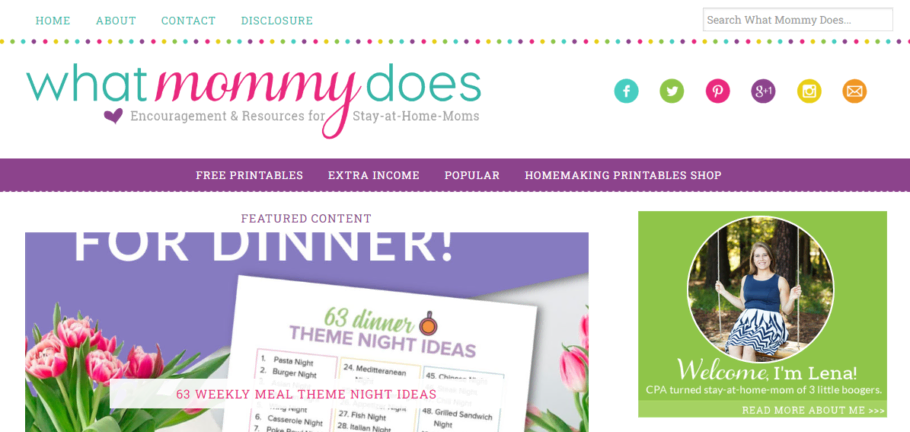 Lena is a licensed CPA and uses her experience in financial literacy to help stay-at-home moms become successful in making and saving more money. On her blog, WhatMommyDoes.com, she provides practical strategies to make this happen, and because she is genuinely helping out others, her blog is doing well and making her a full-time income on the side.
The Realistic Mama – $240,000/year
Alida, the face behind the blog, is a mom of two kids and loves sharing her experience regarding motherhood. It has been five years since she started this blog, and it is earning excellent money in the present. Working part-time on The Realistic Mama, she made $24,481 in December 2021 from sources like ads, affiliate marketing, and product sales.
Pulling Curls – $200,000/year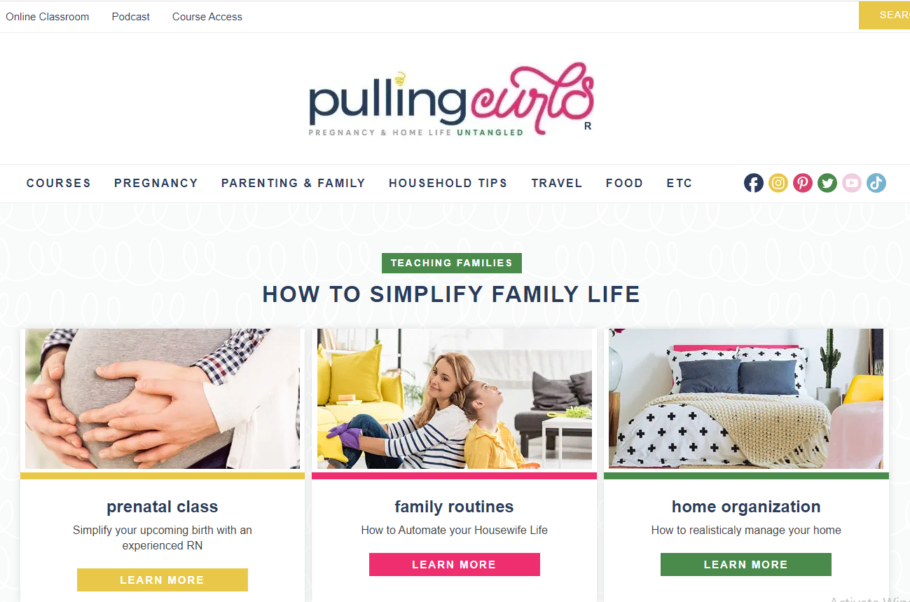 Hilary Erickson started her blog, PullingCurls, in 2005, when her baby was just one year old. Since then, she has constantly written about pregnancy, parenting and family tips, food, and travel. Her last public income report dated back to 2017. However, she is still active, so we can estimate the traffic and income in 2022.
Becky Beach started the Mom Beach blog to share tips about helping moms find success and balance in their lives. She focuses on mom's life and financial advice about starting a business and making money. Her last blog income report dates back to August 2020. Fortunately, it explains her income sources and expenses well consistently.
Easy Baby Life – $100,000/year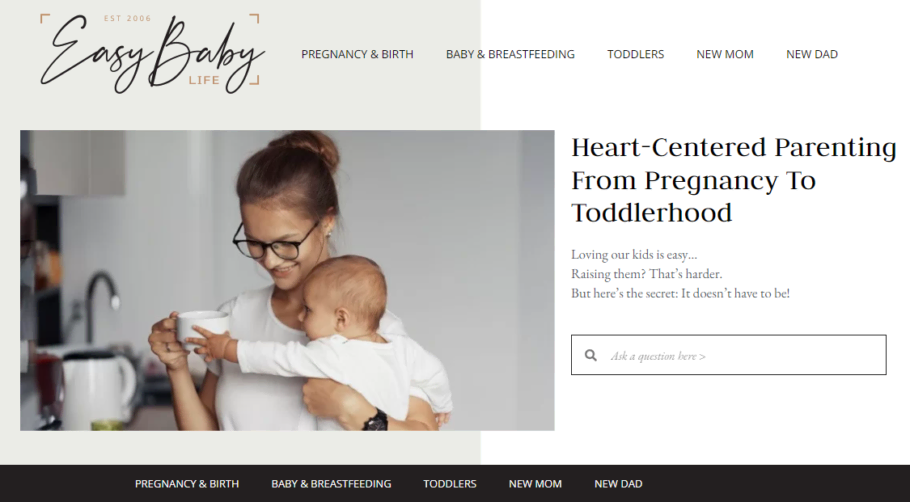 Paula is a mom passionate about sharing her ideas and research about baby care and parenting with her audience on Easy Baby Life. She has been blogging for over ten years, so her dedication to sharing her wisdom and growing her business is impressive.
Mommy on purpose  – $120,000/year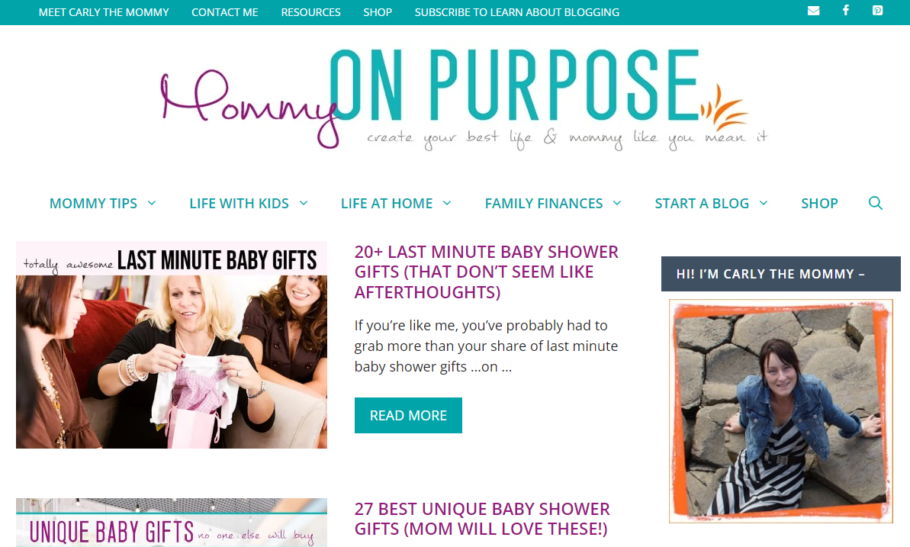 Carly blogs at Mommy on Purpose about a vast range of topics and always tries to help people experience new things in life. While doing this, her monthly income is going up, and she can feel the sweet taste of passive income already because she even made more in December than she did in November without doing much. So it's fair to say she is doing it right.
Cassie Scroggins is a Las Vegas-based blogger, Utah native & boy mom of 4, obsessed with diet soda, a comfy outfit, and helping moms create a life they love.
On CassieScroggins.com, she focuses on writing about crushing limiting beliefs about motherhood, rediscovering ourselves, and creating our best, most fulfilled lives! All without sacrificing motherhood.
Eric is running the High Five Dad blog. She is 30-something, and he shares his tips for being a dad along with budget and finance tips. His last income report comes in August 2019, when he made $3400 from display ads, affiliate marketing, and marketing services.
Sierra is running Another Mommy Blogger, where she shares mommy tips to make life easier on motherhood's journey. Besides parenting, you can learn more about home decoration and food and get beauty and blogging tips. Her last income report dates back to December 2020, when she earned $4617 from advertising ($4157) and affiliate marketing ($500).
The Keele Deal – $4800/year
The Keele Deal started as an outlet for Andree to share her family's everyday life and travels. After over five years, it has become a place for her to share with other moms who enjoy creating family memories. She blogs about mom's life moments, homeschooling, travel, and holidays. Her last income report is from March 2021, when she made $354 from ads alone.
Fina is a passionate mom blogger who enjoys helping other moms parent their children. She earned $487 in June 2021 from House of Sonshine, just one year and nine months older. The primary source of this income was RewardStyle affiliate sales and others like Google AdSense and Amazon.
Fashion & Beauty Blogs Income Reports
Chic Pursuit – $150,000/year
Chic Pursuit by Maria Julia focuses on fashion, beauty, home décor, and better living. At the moment of writing, the blog receives around 200,000 page views every month, 75% from the US.
Maria earned $11,376 in January 2020 as a fashion blogger. She can make this amount constantly with her blogs through display ads in the Mediavine network, affiliate sales, product sales, and sponsorships.
Fit Mommy in Heels – $60,000/year
Lauren created Fit Mommy in Heels to inspire other women to be their best selves. Whether that's helping them get into the best shape of their life, reclaim their love of fitness post-baby, or feel good about the outfits they wear.
Thrifts and Tangles – $55,000/year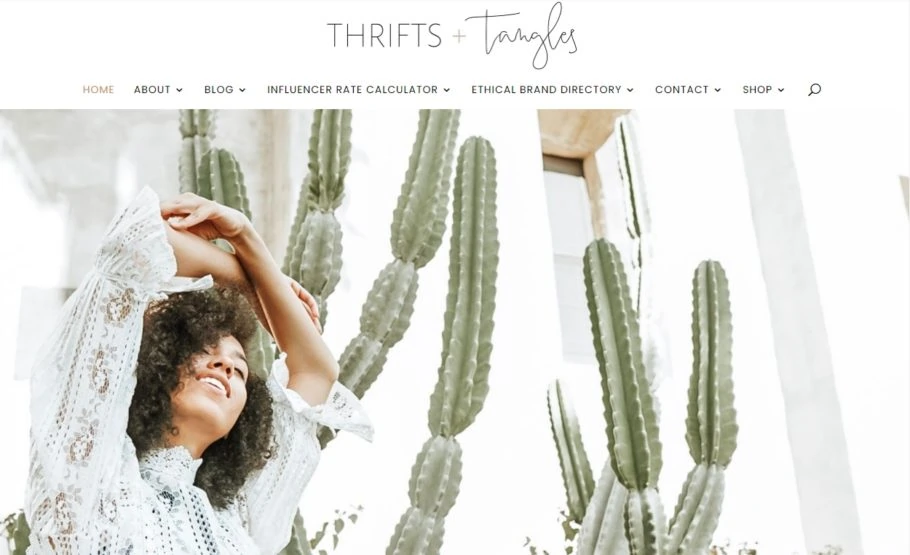 Tyler started Thrifts and Tangles in 2012 to document her natural hair journey. Over the years, the site has transformed to cover fashion, lifestyle, gift guides, thrifting, etc.
Tyler also has a YouTube channel with over 11k subscribers focusing on thrifting and sustainability. She earned $6,796 in December 2021 from sponsored posts, selling digital products, teaching, and affiliate sales.
Affordable by Amanda – $50,000/year
Amanda has been blogging since 2015. This website is her creative space where she posts about beauty, style, travel, blogging, holiday, etc. She made $4,475 in July 2019 from Affordable by Amanda.
Total expense for the same month was $600, making the net profit $3,875. Affiliate sales, direct campaigns, and brand partnerships are primary earning sources.
Easy-to-read and valuable content optimized with SEO helped her achieve these results.
Aileen, the lady that runs TheBallerOnABudget, believes that no woman should have to compromise to create their dream life. She blogs about fashion & beauty, money, and budget-friendly living. While the blog is not a fashion blog only, it has a lot of quality information for people interested in fashion and beauty. She doesn't post many income reports, but the live ones should be a good inspiration for people that want to start or have already run a fashion blog.
Health, Fitness Blog Income Reports
The online fitness industry has grown 77.33% since 2019, estimated at around $6.04 billion. With pandemic-induced gym closures, the online health fitness space has thrived as people found new ways to get and stay active, creating a booming (but competitive) market for health and fitness blogs.
A2ZHealthy.com – $96,000/year
This 4-year-old content website generates stable income with an ROI of 20% to 100%. It is monetized through Ads – Google Adsense and its primary traffic source are PPC ads on Bing. The owner is doing advertising arbitrage, buying cheaper ads on Bing, and monetizing the traffic with Google Adsense.
VigorItOut – $20,000 / year
On VigorItOut.com, Allie Edwards, a certified online health coach, and a personal fitness trainer helps women feel strong and confident in their bodies through exercise and nutrition. She writes about fitness, food, and health issues. Allie published a few income reports in 2018, sharing how she makes money with her health and fitness blog.
Arlin is running the AboutSocialAnxiety blog, where she helps her readers to live the life they want. She writes about social anxiety, performance anxiety, developing social skills, and more. In 2021 she made a little over $15,000, and she documented the performance in a series of income reports on her other blog, Passively Wealthy.
Juicing for health – $15,000/year
Juicing for health is a 17 years old content site that covers everything from wellness and nutrition to detoxification and natural home remedies, as well as the juice recipes that initially attracted our huge following. This website drives traffic mainly through Facebook and Pinterest. Regarding the revenue, Juicing for health generated around $15,000 in the last year through display ads and amazon associates.
Leah is the owner of the Natural Endeavor blog. She started it to help others to create a healthy lifestyle through mindfulness, green living, nutrition, and everything in between. Besides advice about self-care, women's health, and hormone balance, Leah also posted a couple of income reports in 2020.
Travel Blogs Income Reports
It's a Lovely Life – $1,169,000/year
It's a Lovely Life blog about family vacations and life created by the Reese Family. They share their experiences with the world and have a solid audience of almost 300K FB fans, 314K email subscribers, and 135K Instagram followers. Besides that blog, they also started a course business teaching various topics connected to the blog, making them around 50% of the income now. In our income roundup, we've subtracted the amount generated by their courses business.
Local Adventurer – $300,000/year
Esther and Jacob are the founders of Local Adventurer, one of the top 5 travel blogs in the US. They believe that adventure can be found near and far and hope to inspire others to explore locally. They explore a new city in depth every year and currently base themselves in Las Vegas.
Dangerous-Business.com – $220,000/year
Amanda is a small-town Ohio girl trying to balance a "normal" life with a desire to discover the world beyond her Midwest bubble. She aims to inspire people to find ways to fit more travel and adventure into the lifestyle they already have on their blog, Dangerous-Business.com
Two Wandering Soles – $210,000/year
Katie & Ben seek adrenaline rushes, good food, authentic experiences, and adventures off the typical tourist path. They think travel can be life-changing, and on their blog, TwoWanderingSoles, they share their best travel tips & inspiration that'll get you packing your bags! In Q4 of 2019, they earned $74,000 from their blog alone.
Shelley is a former Miami travel magazine editor who ditched the office for the world. After traveling solo to half the states in the country, she became a full-time expat in Mexico, settling down in Merida in 2019. On Travel Mexico Solo, she shares her experiences and teaches people how to become travel bloggers. Her goal for 2022 is to earn $250,000 with her blog.
Fun Life Crisis – $120,000/year
Laura and Joel are full-time travelers, photographers, and van lifers. They simply traded their office desks for a life on the road, searching for the next great adventure. On their blog,  FunLifeCrisis.com, they share their experiences and tips with their readers.
Living The Dream – $100,000/year

Living the Dream is a travel blog designed to help you get out and enjoy once-in-a-lifetime travel experiences. Whether you want to hike, visit places, enjoy stunning beaches, or embark on another fantastic adventure, they inspire and give first-hand advice so you can go live your dreams!
Mimi created The Atlas Heart to see the world and understand and write about cultures from the locals' perspectives. She shares her experiences with her readers on the blog.
Nora Dunn is an expert on long-term travel, personal finance (as a former CFP), remote work, and lifestyle design. On her blog, The Professional Hobo, she blogs about traveling and share her experiences with the readers.
Amy is a honeymoon travel agent and destination wedding specialist for Hawaii, the Caribbean, and Mexico. On her blog, AmyFillinger.com, she shares her favorite Hawaii travel tips and ideas for other tropical destinations. Amy earned $2,595 in October 2021, out of which $1,728 is from Mediavine ads and the rest from affiliate sales.
World Travel Family travel blog is a global travel resource. The blog is family-owned and operated, covering travel with kids, vacations, long-term travel, gap years, adventure travel, budget, luxury, group tours, and challenging destinations.
Lifestyle Blogs Income Reports
Kate Kordsmeier is a working mompreneur and educator who turned her wellness blog into a profitable hustle and decided that since she found success with her blog, she wanted to coach others to do the same.
Mother of three and certified personal trainer Lauren started Fit Mommy In Heels to help women get into the best shape of their lives, tips on getting back into fitness post-partum, and feel good in anything they wear.
Anna Karsten helps people on her blog, AnnaInTheHouse, with minimalistic but helpful parenting hacks, boosting your career, blogging as a business, doing home projects, or taking care of pets. The blog received total pageviews of 73,109 in November 2021, of which 88.5% were organic. She earned  $10,287 in the same month with an expense of $118.
The major sources of money are Mediavine ads and affiliate income from companies like Amazon, Awin, ShareASale, etc.
Sylvia created Mommy Over Work to share advice and tips to help readers make their lives adventurous and fun. She started this blog to build an income source that would make her financially accessible. On her blog, she shares free tips & printables to help you organize your life, home & finances.
Sylvia earned $2,033 in March 2018, and later in December 2020, she made around $9,000. This is amazing because she started the blog in October 2017, and just after three years, she earned handsome money every month.
Brianne is a fashion designer, creative consultant, and plus-size lifestyle blogger. On The Huntswoman writes on fashion, travel, business, career, LGBT living, and other lifestyle topics. In September 2021, her blog had 44,440 sessions, and she received an income of $3,541. Subtracting an expense of $576 in the same month, the net profit becomes $2,965. The primary earning sources are advertising and affiliate income.
On ImperfectIdealist, Lily blogs and offers advice about the races and places she visits. Also, she tries to advocate for the planet & its people. Her income reports are full of details about the income, the traffic, what she tried, and what didnt work, so there is a lot to be learned from those.
Love Life Be Fit – $14,000/year
Love Life Be Fit helps readers take practical steps to eat better and live a healthy life. Alison, the founder, says that blogging gives her the freedom to travel and explore the world. She earned $1,156 in July 2020, when the website was just over one year old. The primary earning sources are Mediavine ads and affiliate marketing.
The Keele Deal – $13,000 /year
The Keele Deal is a blog by Adree, where she shares her life as a mom, her marriage, DIY and crafts, travel, and more. Her income has gradually increased throughout 2021, as we can tell from her income reports.
Alove4me.com – $9,000/year
Achia is sharing with her readers of aLove4Me tips about beauty, wellness, and personal development tips to grow. Her mission is to help women find love for themselves while enjoying the journey. She was documenting the journey of her blog in 2020 in monthly income reports.
Lifestyle with Leah – $8,000/year
Lifestyle with Leah is a blog where Leah writes about wellness, family, gift ideas, recipes, and more. She shared just a few income reports in 2020, yet seeing the traffic and the results, we could estimate the earnings for the entire year. This income report breaks down her income, mainly from her digital download store, some from ads, and some from Amazon Associates. Leah shares her blog expenses, top five performing posts, and some upcoming goals.
Monica is a proud mom of two, and on her blog, LuckyMojito, she writes about lifestyle, food, money making, and saving and offers family tips. In 2019, she created monthly income reports for the entire year, showing details about the blog's income and expenses.
Other Blog Income Reports
CatsKingpin (Pets Niche) – $15,000/year
Founded in 2017, CatKingpin educates cat owners and potential cat owners on how to better care for their furry friends. This authentic brand that's trusted in this space and has been acknowledged by hundreds of cat breeders. The majority of my traffic is US-based, coming from Organic SEO, and is primarily focused on those looking to adopt a cat at present. Ron owns CatKingpin from the OneHourProfessor, which is also listed in our income reports, and he put the site on sale.
OwnTheYard (Gardening niche) – $50,000/year
Spencer Haws is the creator of Own the Yard, a one-stop site for backyard ideas, backyard product reviews, and a place to help people build the best backyard experience possible. Checking the website recently, I've seen a massive traffic drop of the website.
Fishing Munk (Fishing niche) – $7,000/year
Fishing Munk is a one-stop resource for everything you want to learn about fishing, including fishing tips, tricks, and advice about the latest and most effective fishing products on the market.
The Lost Gamer (Gaming) – $20,000/year
This is a 2-year-old gaming blog that publishes content on gaming guides, product reviews, streaming, and more. It was created on a premium & aged domain, and it's already ranking for 224K keywords. The Lost Gamer is monetized with display ads delivered by Mediavine and affiliate marketing (mostly Amazon Associates)
Blog Income Reports FAQs
Conclusion
As we said earlier, blogging is one of the best ways to make impressive money. The above list of websites proves this very well. We would suggest you go through these blogs and learn what makes them stand out from the crowd.
More income reports: [1], [2], [3], [4]
The good news is you can earn money in any of these niches when you provide value to your readers. So, find what interests you, create a blog, and start writing valuable content. And, we promise you will be very close to earning a handsome passive income. Also, let us know which of the above blogs inspired you the most.