Our digital magazine is read by thousands of internet users every month, and most of them are engaged in making money online and digital marketing.
Monetize.info Advertising Options
We offer four advertising options for your business: native articles, product & services reviews, website sponsorship, and email to subscribers. For maximum exposure and conversions, contact us to create a personalized offer tailored to your needs.
Click on the product you would like to order to read the description, see examples and statistics:
1. Order a native article
Our 150,000 yearly readers may want to read about your business and what you can do for them. That's because the native articles we write are tailored especially for our audience and their interests (affiliate marketing, digital marketing, startups, e-commerce). This means higher conversions for you.
Usually, we amplify the reach of the native articles with email newsletters to our 20K subscribers and with PPC campaigns. Contact us for details.
1.1 Native Articles FAQ
Here are the most frequent questions we get about our native articles. Click on the question to slide the answer.
1.2 Order a Native Article
Do you understand the power of content marketing? Want to spread the word about your products or services and getting SEO rankings without being afraid that Google will devaluate them? Then you should try our native articles.
2. Get a review of your product & service
We not only write comprehensive reviews, but we also share tutorials and guides explaining how to use your product or service. To date, we published more than 20 exclusive product reviews.
2.1 Product Reviews Examples
2.2 SEMrush Product Review Case Study
Semrush ordered a review for their suite of tools on our website, Monetize.info (You can read it here). In less than one year, we generated 2655 review views, 343 visitors to the Semrush website, 20 signups, 8 sales, and total revenue of $2000. This is over 600% ROI of their advertising campaign in the first year that will continue to improve year after year.
You can see the stats from their affiliate program in the picture below, where we generated $800 in commissions. As they pay 40% affiliate commissions, we generated $2000 in the first year of publishing the review. We can do it for you too.
In the second picture, there are the stats of another tool we reviewed for the Monetize.info audience. We have an awesome 22.70% conversion rate: 74 sales from 326 visits.
2.3 Products and Services Reviews FAQ
Here are the most frequent questions we get about our reviews. Click on the question to slide the answer.
2.4 Order a product or service review
Do you consider your product/service fits our audience? Contact us, and we will reply with a detailed offer.
3.Email all our subscribers
Have your product or service featured in our weekly newsletter. Now you can land in the center of people's inboxes.
Monetize.info has a growing subscriber list of 21,000+ people looking for online money-making, affiliate marketing, and eCommerce solutions. Our open-rate varies from 15% to 30%, depending on the topics being discussed.

We have a strict policy regarding our members' emails, so our staff must approve the newsletter before ordering.
Email Promotion FAQ
Here are the most frequent questions we get about our email newsletter blasts. Click on the question to slide the answer.
Do you consider your product/service fits our audience? Contact us, and we will reply with a detailed offer.
4. Sponsor our website
Sponsoring Monetize.info comes with great benefits for you. Not only that you have access to premium advertising spots and deals but you will earn the trust of our community. This will make our users order your products and promote them to their peers.
We will post a native article or a product review plus your logo will be featured on every page of our website, a company mention + backlink to your website on the homepage, and your beautiful banners in some key areas (header and sidebar).
4.1 Example of our homepage mentions:
Note: We set up the banner ads not to be blocked by adblockers to ensure maximum exposure.
Our sponsorship package is $499 for the 1st month (as it includes a review or native article) and $399 for each recurring month. The minimum order is 1 month.
4.2 Order a sponsorship package
Want to see your business listed there and benefit from all the traffic and authority benefits? contact us.
User profile & Traffic stats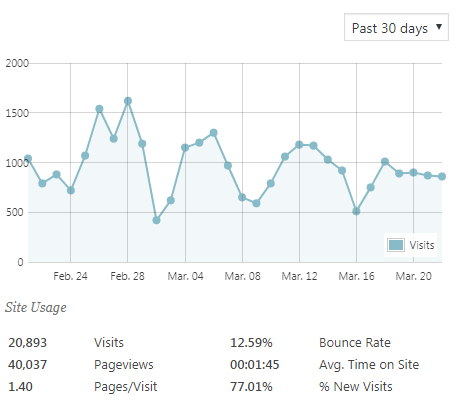 If your offering products or services that target entrepreneurs, freelancers, individuals that want to monetize their skills or hobbies, we have the perfect audience for you.
Our readers are interested in:
Generate income online
Financial Services
Affiliate marketing & CPA
Search Engine Optimization (SEO)
Social Media Marketing (SMM)
Entrepreneurship
Productivity
…and all other related niches.
Contact us to send you a detailed media kit for monetize.info, including traffic stats, demographics, and traffic sources.
Companies we helped already
In a little over 3 years, we helped more than 50 companies to amplify their reach through content marketing and online advertising. Here are several of them:
Our reviews:

Below you can see several reviews our customers wrote for us. Check the entire list on Trustpilot (97% out of 100 from 32 reviews).
Let's talk about your project
If you need help, please contact us using the contact form or email us at contact(@)monetize.info (remove the brackets).
We'll be glad to guide you on every step making sure everything works for you as expected.