A review of your product or service on Monetize.info is the perfect way to show your business to a new audience and generate traffic, backlinks, and sales for years to come. Order a review now!
Our 150,000 yearly readers may want to read about your business and what you can do for them. That's because our reviews are tailored especially for our audience and their interests (affiliate marketing, digital marketing, startups, e-commerce). Besides that, our reviews rank on the first two pages of Google after we write them. For you, this means higher conversions.
Usually, we amplify the reach of the reviews with email newsletters to our 20K subscribers and with PPC campaigns. Contact us for details.
Benefits of our reviews
Here are the  most important benefits & features of Monetize.info reviews:
Performance results of our reviews
Most of our reviews rank on the 1st page of Google, with many ranking in the 1st top 3 positions. This means that your potential buyers who will most likely purchase it will read it. We review products following the Google guidelines and our framework that improve sales.
Here are the results:
Product Review Case Study – Semrush
Semrush ordered a review for their SEO suite of tools on our website, Monetize.info (You can read it here).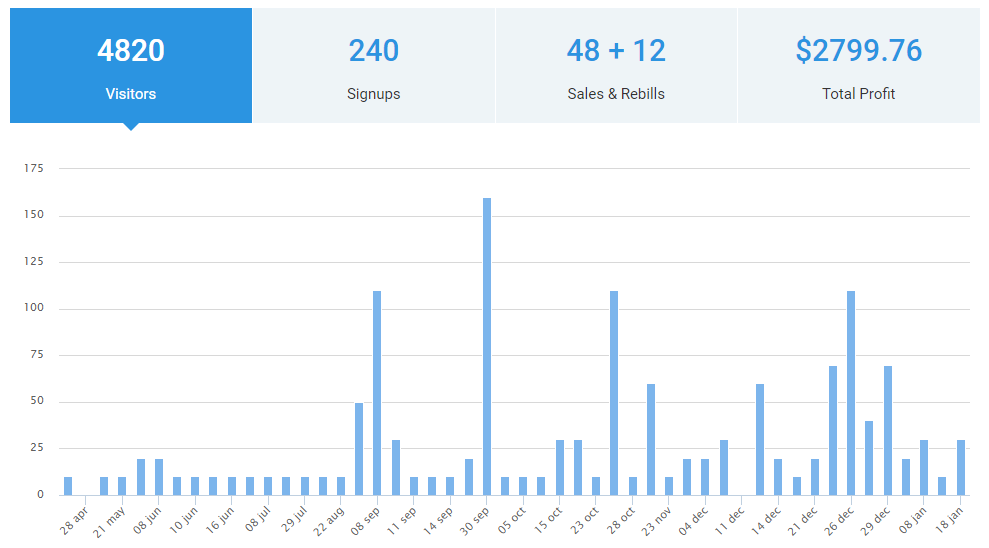 In less than one year, we generated 2655 review views, 343 visitors to the Semrush website, 20 signups, eight sales, and a total $2000.
This is over 600% ROI of their advertising campaign in the first year that will continue to improve yearly.
You can see the stats from their affiliate program in the picture below, where we generated $800 in commissions.
As they pay 40% affiliate commissions, we generated $2000 in the first year of publishing the review. We can do it for you too.
Product Reviews Examples
We not only write comprehensive reviews, but we also share tutorials and guides explaining how to use your product or service. To date, we published more than 20 exclusive product reviews.
Products & Services We Enjoyed Review
For over three years, I've reviewed over 40 products and services related to finance, digital, and affiliate marketing. Here are some of them:
Order a product or service review
Do you consider your product/service fits our audience? Contact us, and we will reply with a detailed offer.
Let's review your product or service
If you need help, please get in touch with us using the contact form or email us at contact(@)monetize.info (remove the brackets).
We'll be glad to guide you on every step making sure everything works for you as expected.
Our reviews

Below you can see several reviews our customers wrote for us. Check the entire list on Trustpilot (97% out of 100 from 32 reviews).
Our Reviews FAQ
Here are the most frequent questions we get about our reviews. Click on the question to slide the answer.
Other advertising products
Would you like to see more advertising products we are offering? Visit the main advertising page or dedicated product pages: