Most people who start a blog do it to earn decent money in their blogging journey. In this guide, I will show you 15 proven ways to monetize a blog and make decent money rather than pennies.
But let's not despair. You can still start businesses with almost no money to make good profits.
I will also help you decide which monetization method works for your blog.
Some of these monetization methods don't require too much traffic to make a decent profit. With a pretty new blog, you can make a couple hundred dollars by selling advertising or offering sponsored content. In contrast, you can make thousands with an established one by providing online courses or affiliate marketing.
Oh, You don't have a blog yet?
Here I show you step-by-step in a complete guide and start a successful money-making blog. Read that guide before proceeding any further with this one. Or you can also try some of these monetization methods, like writing and selling an ebook or offering paid consultations with a Facebook group or a Youtube channel.
Let's start:
1. Affiliate Marketing
Generating income through affiliate marketing is when you earn a commission by promoting someone else's products on your site and generating sales for them.
It's similar to advertising because it's a passive income stream, and you don't have to produce goods or services, but unlike advertising, you only get the income if your affiliate makes a sale.
Don't know much about affiliate marketing? No problem. We have you covered. Check our affiliate marketing for beginners' complete guide.
Also, here is a list of 65+ affiliate marketing high-paying programs that can inspire you. You should know enough about affiliate marketing, so check the best 21 affiliate marketing networks you can signup for.
Though high-traffic websites are more likely to earn money through an affiliate program, affiliate income can be more profitable for a blog as it's building traffic than advertising income because it doesn't rely strictly on site-view numbers.
The Amazon Affiliate Program
Amazon's affiliate program is the best-known and is likely the best place to start. It's easy to sign up for, and the site has a vast array of products for sale that you'll likely find something related to your niche.
Though you can treat affiliate links like advertising and make them a passive element of your page, affiliate products are more likely to sell if you review or promote them with an actual post.
Endorse products that you believe will help your readers if you want to maintain their trust and loyalty. You should also ensure that the product connects logically to your chosen niche.
There are several ways you can advertise Amazon products to your audience: 
Write extensive reviews about the products. Example: Review of the KitchenAid KSM150PSER Artisan Series.
Create a shop with recommended products and redirect users to Amazon for purchase. Example: Love and Lemons Shop.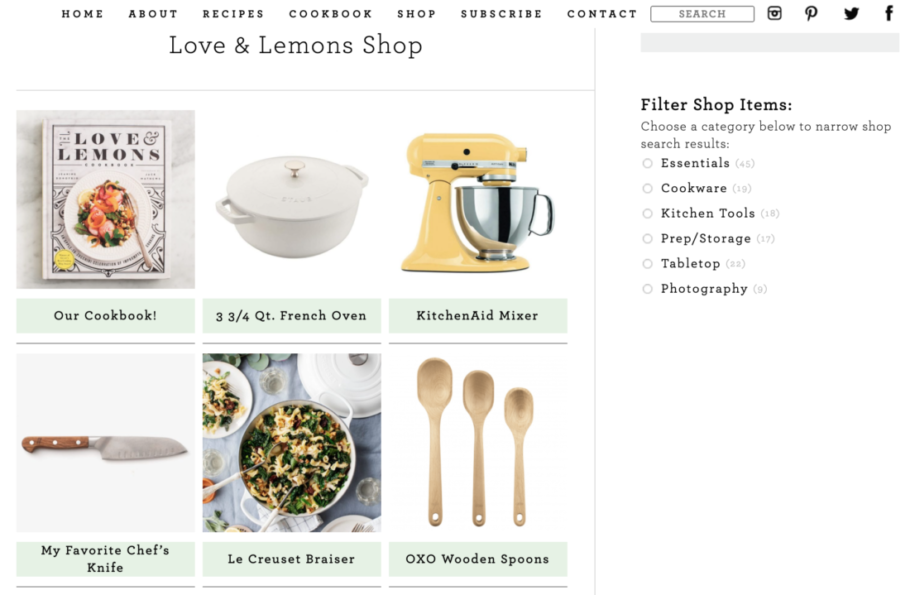 2. CPA Marketing
The term CPA stands for Cost Per Action. It's also called Pay Per Lead, in short PPL. CPA marketing is relatively easier than selling products.
The main difference between CPA marketing and affiliate marketing is that you don't have to generate a sale to get money in CPA. You can get paid for generation actions like submitting an email address, filling up a form, downloading an app, submitting a pin code, submitting a mobile number, or getting a sale.
People are more likely to get free products than spend their earned money. Thus driving your traffic to a particular task can lead you to money. Generally, you can make $0.50 – $50 per CPA offer. The high-paying niches like payday loans, investments, or gambling can generate even more than this.
Don't know much about CPA marketing? Check our complete CPA marketing guide for beginners, or take a CPA marketing course to give you a full road map on monetizing your blog.
3. Offer Sponsored Posts
Native Advertising is a rapidly growing strategy. It builds trust and rapport with readers before discover they're selling to you.
Sponsored posts are used mainly by companies that want to show their products or services to your audience. These companies are interested in placing advertorials on your blog, especially if you have enough traffic and appealing SEO metrics. Remember that the FTC cracks down on marketing products and services, including articles sponsored when passed off as organic. Google also cares acutely about sponsored links and will penalize you if you sell and punish the site you're linking to.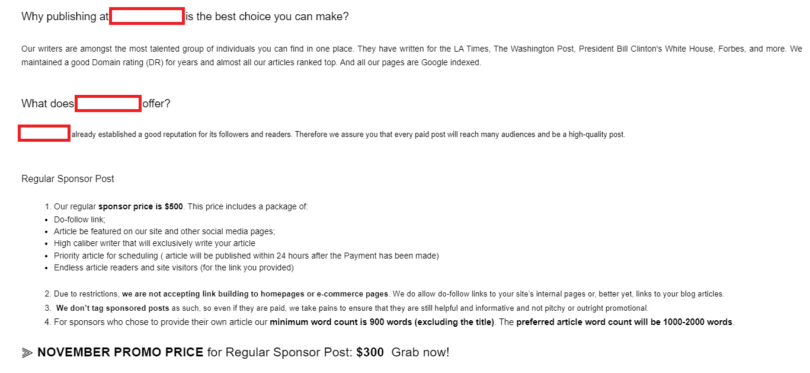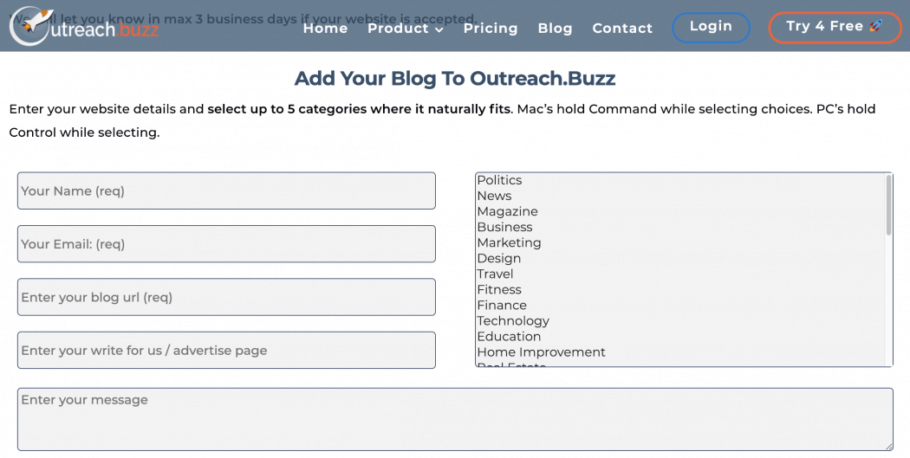 4. Offer services in your niche
As a blogger, you can easily offer services to your audience. You can do content writing (you are a blogger, after all, aren't you?), digital marketing, or other niche-specific services. For instance, Monetize.info offers competitive intelligence, SEO, affiliate marketing, and website monetization services.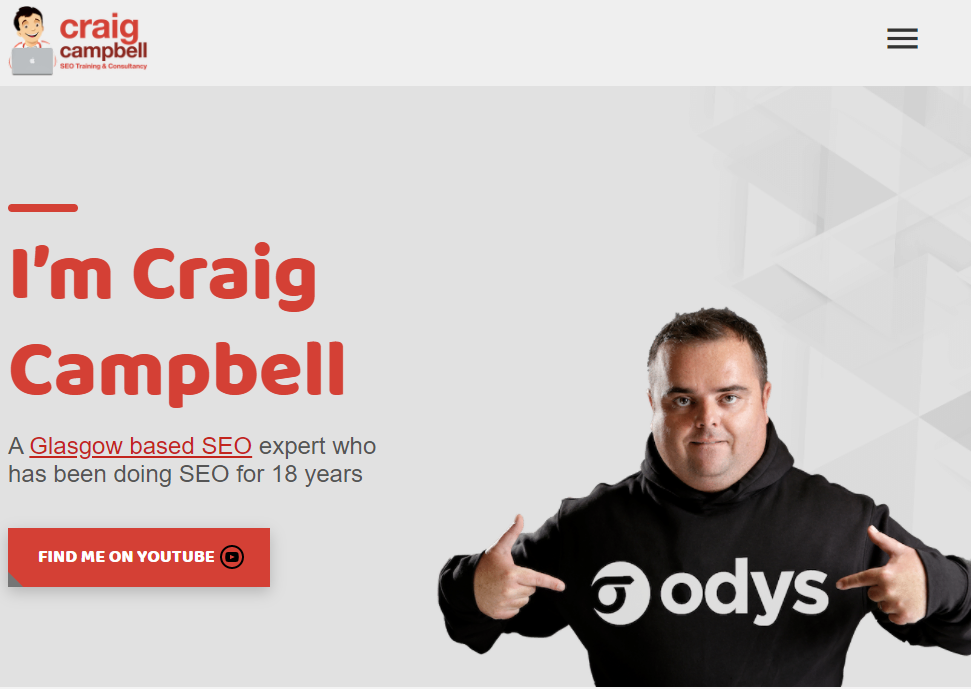 5. Offering paid consultations
While it seems like coaching services are infiltrating every aspect of the market, selling coaching services through your blog can be a lucrative prospect. Supplement your content with one-on-one coaching sessions as you build authority and share knowledge with your readership.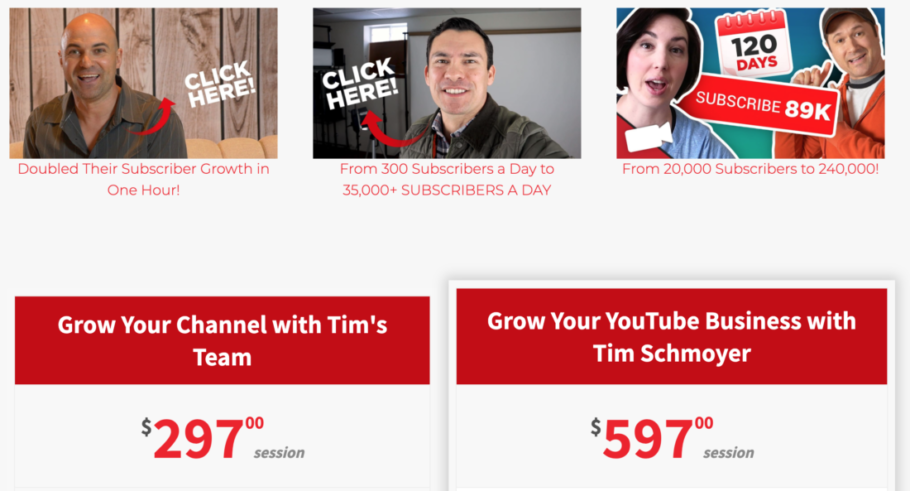 Here is an article showing how to turn free consultations into paying customers. Whether you set yourself up as a life coach, career coach, or business development coach, you can earn a significant income through just a handful of clients.
I recommend checking into Clarity.fm.
Clarity is the marketplace to get one-on-one expert advice on various business topics. The site was established in 2012 by Dan Martell and now boasts more than 30,000 experts and facilitates more than 12,000 consulting calls every month.
You can start your $100 an hour consulting business in less than 30 minutes.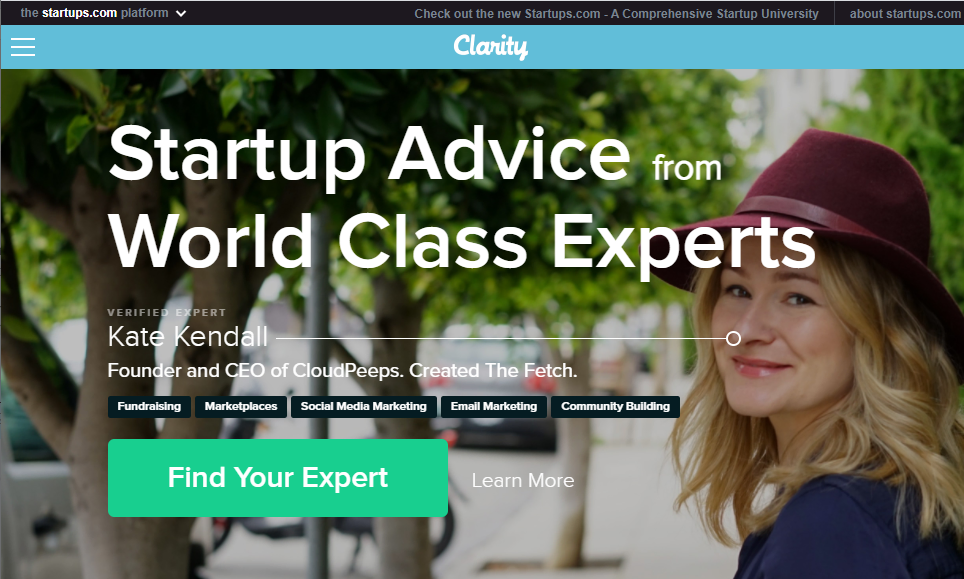 6. Start Reviewing Products and Services
You should supplement your income with product reviews as you build authority and share knowledge with your readership. You may review physical products, online services, digital products, books, SaaSes, etc.
There are two ways you can monetize reviews. You may sign up to the product seller's affiliate program if they have one, or you can get paid by the seller to review their products for your audience.
It's mandatory to keep your reputation intact when doing reviews. So you should outline the not-so-good aspects of the product as well. You may think that if you make the product look fantastic to the audience, you will sell more, but being fair will give your readers the trust to purchase the product.
Here are several reviews we've done: SEMrush review, Gambling.PRO review, SEO Power Suite
7. Apply to Google AdSense
The most prominent ad network for blogs and other websites is Google AdSense. It's one that many new bloggers turn to because it has an open acceptance policy regarding different niches and traffic levels.
Of course, a smaller blog will make less money than a high-traffic site, and some ad formats are only available to people with higher viewership counts. I recommend playing with the auto-ads functionality, which tests your blog's multiple ad locations and ad formats to ensure better earnings.
However, the earnings are not great. For a blog with 500 views daily, I could make up to 3 pounds daily but with huge earning fluctuations, as you can see in the screenshot below. I recommend disabling Adsense on blogs you can monetize with affiliate marketing, selling products, or sponsorship posts. That's because you will annoy your users for a buck or two.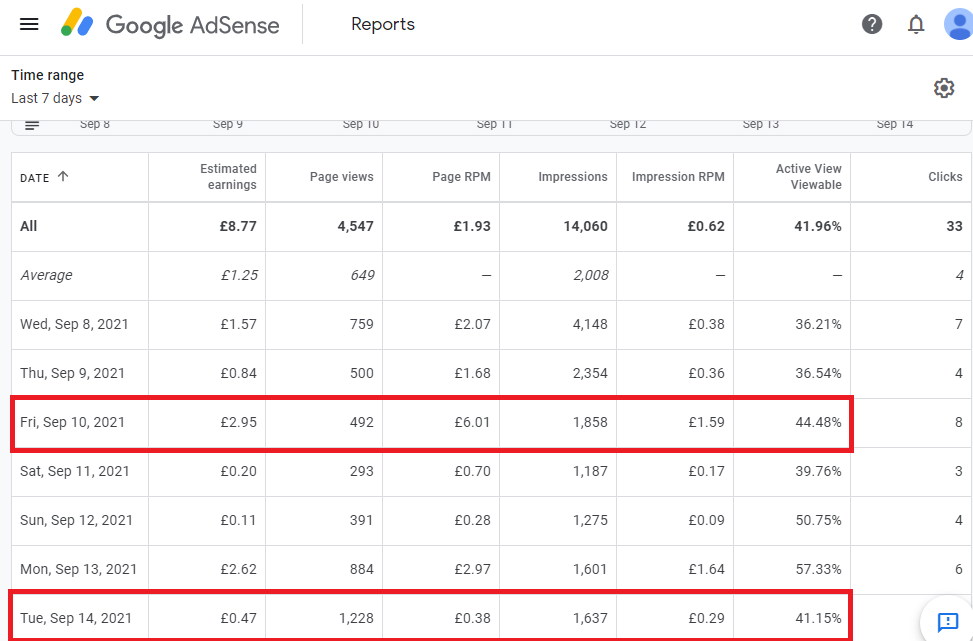 AdSense is easy to use in comparison to most ad networks. Of course, the flip side of this ease is that Google takes a cut of the advertiser's money as a commission for providing the ad service—about 32% of what the advertiser pays per click goes straight to Google.
8. Other advertising networks
Many other ad networks are available for bloggers, most of which will ask for higher minimum traffic than Google AdSense. Some are highly selective. Some don't require a minimum traffic number, making them most useful for new bloggers.
Do some research before signing up with a new ad network. Check out sites that use it to see how it shows up on their pages, and if you can talk to other bloggers about their experience with the site, that's even better.
Remember that the more exclusive ad networks have limited access for a reason. Their advertisers are likely to pay more in exchange for a guarantee of higher viewership. As your traffic grows, considering better ad networks could be an excellent way to increase your profit.
A word about native advertising
I encourage you to look into native advertising, which usually offers bloggers better rates and are less intrusive. Check our complete guide on native advertising to find out what native ads are, the PROs and CONs of native advertising, the best practices, etc. Also, we have a detailed section on the best native advertising platforms you should use.
9. Sell advertising directly
Ad networks run on a middle-man profit model. They find advertisers and arrange the payment; they take a percentage of the money for themselves. Communicating directly with an advertiser means you get to keep all the money, but you also have to deal directly with the companies and negotiate rates and terms.
Most direct advertisers want higher traffic numbers than ad networks before committing.  Because of this, direct advertisers are typically a late-stage addition to a blogger's income streams.
While direct ads tend to be employed by established blogs, don't rule the idea out if a potential opportunity comes along.
10. Write and Sell an Ebook
The most successful eBooks come from bloggers whose brand is based on expertise. You can release the eBook as a PDF directly from your site or through a retailer like Amazon for almost no financial investment.
You want to ensure it contains new material that's not just a rehash of the information readers can get on your blog for free. A compelling eBook topic might be an in-depth analysis of a trend in your field or a comprehensive how-to solution to a common problem.
Income from an eBook tends to reach its highest levels shortly after its initial release. Referencing the book in your future posts or running a promotion could cause spikes in sales, but if you're marketing the book, right the bulk of your subscribers will buy it right off the bat if they're going to. Subsequent spikes in sales tend to be from new readers who have come to you since the initial release.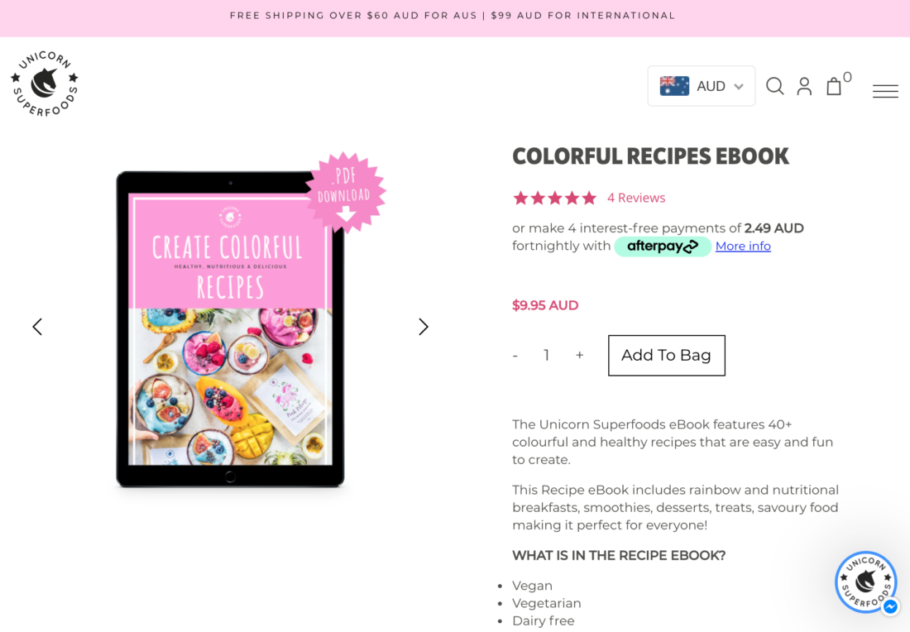 11. Create an Online Course
More people are taking online courses than ever before. The e-learning industry is expected to grow to about $325 billion by 2025. Online courses can take many forms for a blogger. The easiest way to make a course is to write it as a series of PDF documents that your reader purchases and studies on their own—very much like an eBook, but with exercises and extra resources explicitly designed to educate the reader.
Recording media to accompany the course can feel more personal and add value to the course. Whether you do it as an audio file or a video, people who buy the class will benefit from hearing you explain the concepts aloud. Video can benefit physical or visual niches, like fitness or design, where demonstrating the idea can be easier than explaining it.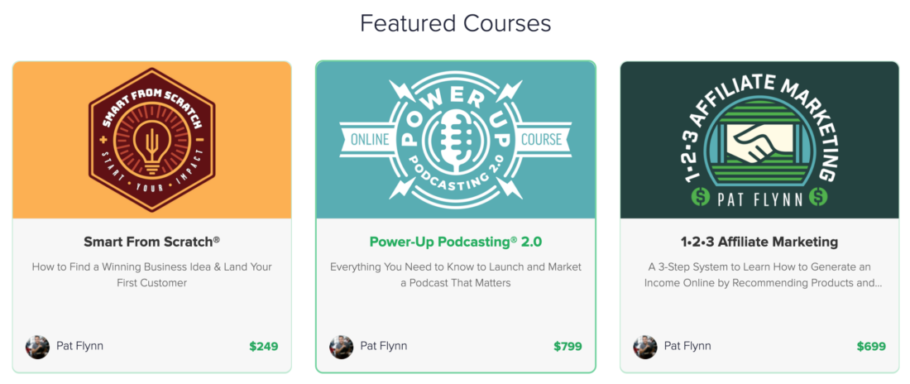 The most time-intensive course style is to meet with the students in real-time through a chat room or online education portal. The disadvantage of this class style is that it requires people to be available at a specific time to attend, limiting interest and attendance.
12. Add a Paid Membership Section
A paid section of your site can be an excellent way to provide more value to your readers while expanding your income streams. It may be helpful for a blog in a smaller niche with a minor, dedicated variety readership. The caveat is that you want to ensure that a paid membership site significantly increases value over your free content, or you'll risk leaving your most dedicated readers feeling ripped off.
There are many kinds of member-only sites. Forums and directories are popular formats. For ideas on creating a paid section of your blog, check our top affiliate marketing forums, where some forum admins ask for anywhere between $20 – $99 for a monthly membership. While a member-only site doesn't require you to make any physical products, it requires more complex coding than your typical blog page.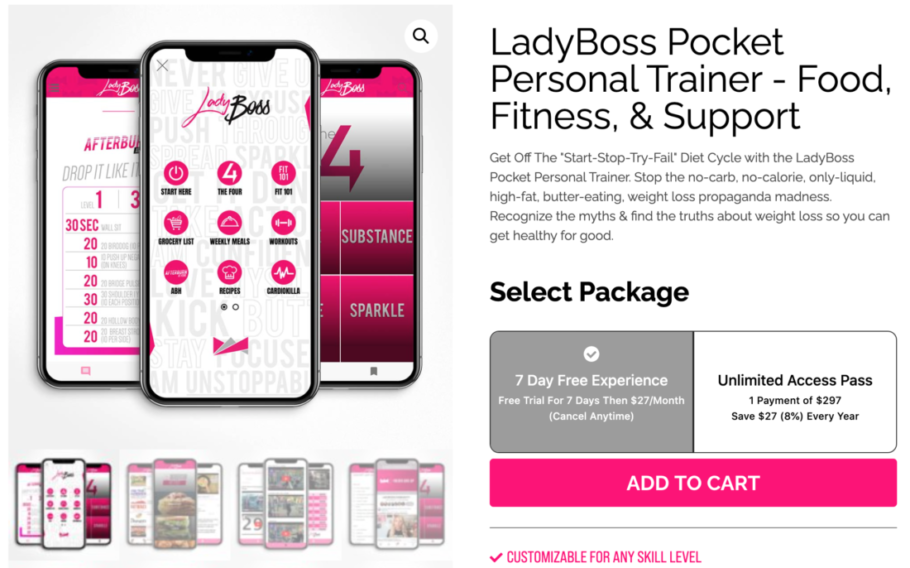 13. Start selling physical products
An online shop might be something you never even considered. But, through the power of affiliate sales – and marketing – it's a great place to put the products your readers might need; right next to the content they love.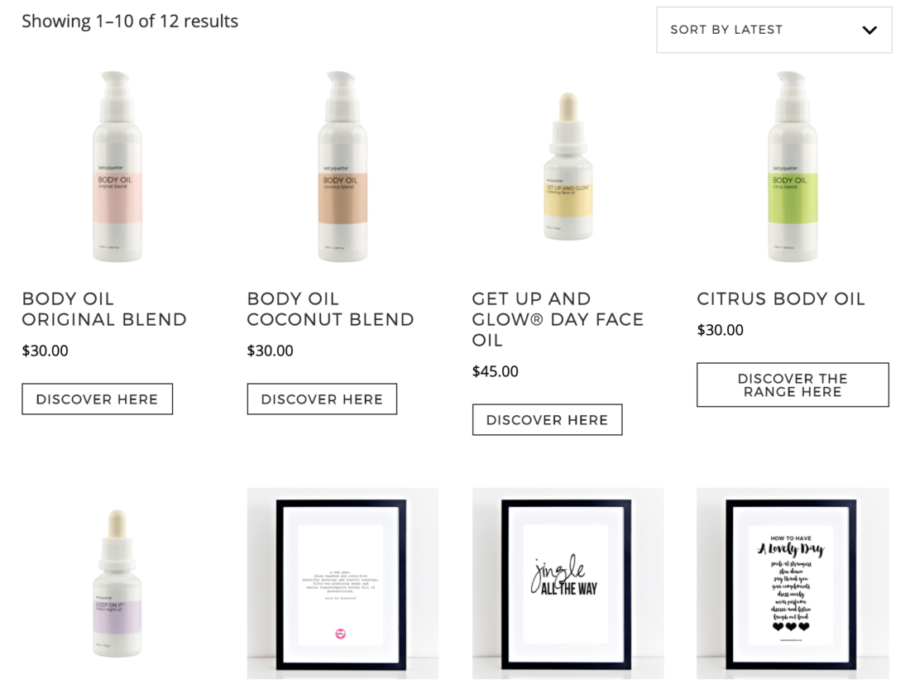 14. Sell your blog for profit
Believe it or not, an authority website can sell for around 35x-40x of monthly profit. That's about three years of upcoming profits.
If you decide to sell your blog, there are several places where you can do it. Besides the usual marketplaces, I suggest you first contact companies or competitors from your niche, especially if your niche is not so popular as digital marketing or finance. That's because these companies know the value of your blog and how to monetize it properly, so they will usually pay more.
The process of the sale of a blog isn't something that you can do overnight. It requires an investment of both time and money. If you want to sell your blog and cash out, prepare for any legal issues before posting your blog for sale. This way, everything will go much smoother and with less last-minute hustle.
Check also our article on how to sell your blog. Many tips will help you in selling your blog.
15. Accept donations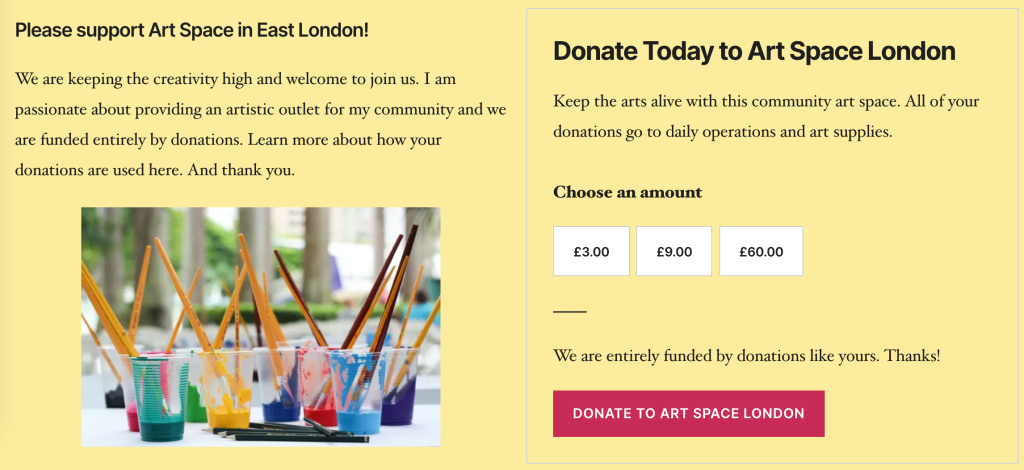 Is your blog new, or is it not easily monetizable? You should consider accepting donations. If your readers love your content, they'll sometimes give you money if you ask.
When you provide entertaining and valuable content to people for free, there's nothing wrong with asking for donations. Even popular websites like Wikipedia or Archive.org ask for donations from their users.
You can create a donation form using Gravity Forms to collect donations from your readers.
You can try other monetization methods:  [16] create a private forum, [17] host a paid webinar.
Blog Monetization FAQ
Top 3 Blog Monetization Mistakes
Vote for your favorite
Conclusion
So you made it till the end. Congrats on that.
Now you know 15 methods to monetize your blog. Some are easy to implement (taking sponsored posts or joining an advertising network). In contrast, others require more work (offering paid consultations, creating ebooks, creating online courses) but are more lucrative.
Why don't you let me know what works for you and what does not by commenting below? I am eager to read your opinion.