Maybe you're one of these people who can instantly check the numbers to determine how to get the best deal when making a purchase. If that's the case, then why aren't you getting paid to write about personal finance?
You can use personal trading experience in actual life, simply knowing how to customize your query in accordance with the potential client's needs.
If you lost money on a stock, you can write an article about what to consider when investing. Perhaps you've been struggling with debts and solved this problem by using a creative solution.
Why not tell the readers how did you do it? A lot of people pay plenty of money to get help from custom writing paper services, and that's another topic you can write about.
If you've ever dreamed of seeing your byline in well-known money-oriented publications, it's time to act. If you been working in this industry for some time, it would be fairly easy for you to attract the right clients from the very beginning, but even if you did not, there still are ways to present your resume right.
Virtually everyone has some impact on financial world; It's your job as a writer to take seemingly bland topics and turn them into entertaining content that your customers will like. Therefore, if you are ready to take a decisive step and break into a financial niche, here's how to do it.
This article contains a list of the main steps for financial writers. So, if you're new to professional writing and you want to know how you can start getting paid for your texts, here are some tips.
#1. Start a blog about financial writing.
If you are new to writing, you will need to prove that you are able to craft good texts. Having a blog not only shows that you can write well but also tells the potential editors and clients that you can write consistently and have interesting ideas. In addition, growing your blog, improving your writing and building an audience will help you explain why editors should work with you.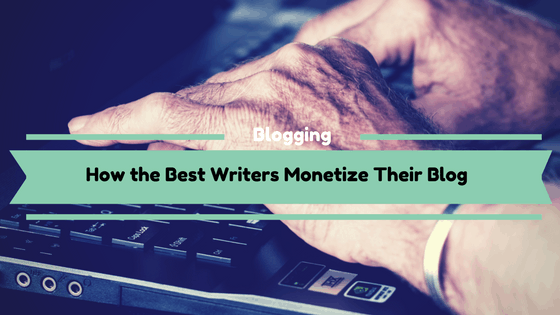 Here are several finance blogs you get some inspiration. If you're already a freelance writer, it's even better. You can turn your current writing niche into something that fits the criteria for finance as well.
If you like more to create a community around your financial content then I suggest you start a forum.
#2. Communicate with writers & editors.
Being a good writer isn't always the most important aspect of breaking into the financial writing. More often than not it's about being on the radar for editors and other writers
While you're trying to grow your blog, communicate with writers you enjoy reading and editors who work with publications you enjoy reading. When you end up giving them ideas, they'll be more receptive to reading them because they have a relationship with you.
#3. Approach investment publications.
Once you've built up a bit of a background in financial writing, you may want to try your working with the giants of the industry: investment newsletters and magazines.
You can learn everything you need to know by just reading the other people's articles. If you want to go farther, consider attending an investment seminar or picking up a book on stock analysis.
You'll need to have some experience in writing about investments like stocks and bonds, but it's not too hard to learn and the payoff can be big. Take a look at what's trending and how the material is structured to get an idea of how to write for industry professionals.
#4. Make a pitch.
You can impress clients by showing them that you've contributed to financial blogs. You can typically just pitch an author of the blog with an idea that relates to what they do and get something on record that you can use later. The next step is the pitch.
A little warning: make sure you're familiar with the blog before you try to pitch an idea.
#5. Be open to suggestions.
Once editors notice you and decide to give you a chance, do not let them down. Don't miss deadlines, don't ask for extensions, and don't tell them that you aren't able to complete the task.
First of all, be professional, read the publications to get a better understanding of their writing style and be yourself. Editors would like to hear your opinion, so do not try to change your style just because they agreed to publish your idea. If they do not like it, they will let you know.
Regardless what advice you read or hear about how to break into financial writing, each person's experience will be different. Read the advice from people you trust, customize their tips to suit your needs, and just hold on to them until you reach your goal.
Conclusion
Writing about finance doesn't have to be your exclusive niche. By opening yourself to other opportunities, you'll be able to create a more diverse portfolio and build an experience that will help you find more clients from different industries.